Armed with a spotter plane made by the Israeli army (and coincidentally called Cheetah), a radio and a LandRover in hot pursuit, wildlife artist Guy Coombes went in search of the elusive 'morph' cheetah.
"I was told about this incredible 'morph' phenomenon that has not been seen for over 90 years…the last one recorded was shot in Tanzania in 1921. By 'morph' this means a genetic colour variation, the most well known being the 'King' cheetah, specimens of which have only occurred in South Africa and Zimbabwe. The Mughal Emperor of India recorded having a white cheetah presented to him in 1608, saying that the spots were of a blue colour and the whiteness of the body also inclined to blue-ishness….there are also reported cases of melanism or albinism, but the latter does not apply to this cheetah. The only reported cases of this morph, which scientists believe is a recessive gene like the king cheetah, have been in East Africa from the subspecies, acynonix jubatus raineyii." – excerpt from Guy Coombes' account with a 'morph' cheetah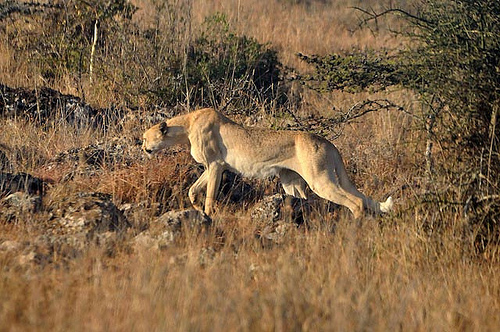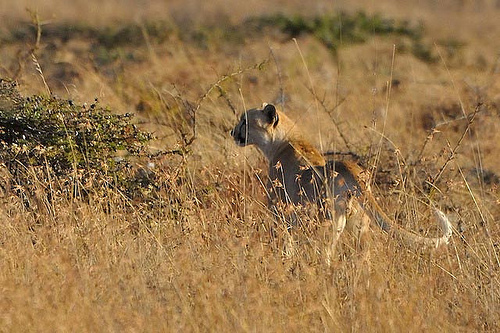 Photos © Guy Coombes
Guy Coombes photographed this rare 'morph' cheetah in the Athi-Kapiti area of south­ern Kenya over a year ago. The chee­tah (Acinonyx juba­tus) is clas­si­fied as Vulnerable (IUCN 2008). Current study results show that Kenya holds 1200 – 1400 chee­tahs with over 75% resid­ing on land out­side pro­tected areas.
Please visit Action for Cheetahs in Kenya (ACK), whose mis­sion is to pro­mote the con­ser­va­tion of chee­tahs through research, aware­ness and com­mu­nity par­tic­i­pa­tion in Kenya.
For more information about the sighting please visit Guy Coombes' blog post