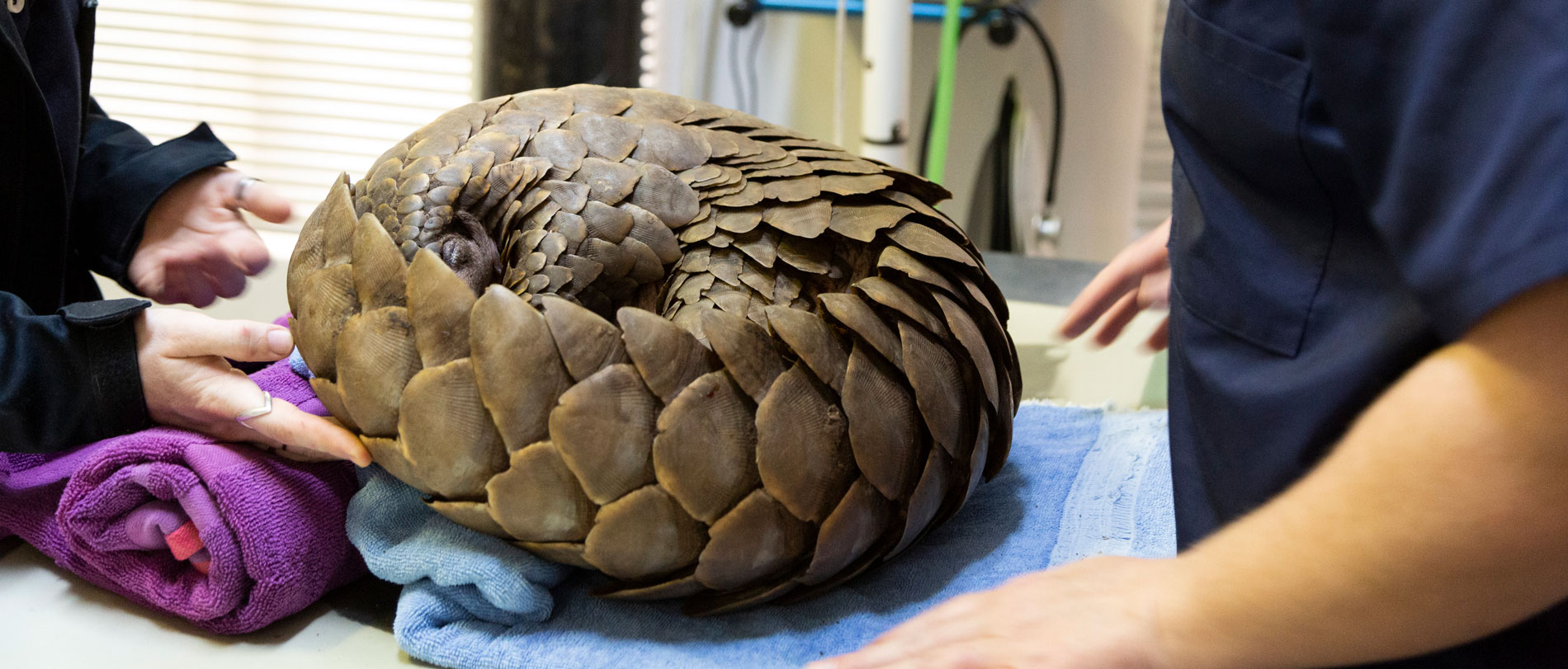 Help save pangolins poached from the wild
---
Introduction
The bushveld winter has arrived, and the pangolin POACHING SEASON has commenced – trafficked pangolins are arriving at Provet Wildlife Services in the bushveld town of Hoedspruit, near the Greater Kruger.
In the week before us compiling this appeal, four pangolins arrived at Provet. That's four pangolins requiring intensive care for months before they can be placed back into the wild. Some are too far gone when they arrive and cannot be saved – shock, dehydration, starvation, and broken bones are common symptoms. A CT scan revealed that one female pang from last week's intake had a broken tail and seven broken ribs! The strong pangs survive, and these are rehabbed and placed back into the wild in areas deemed safe from poaching.
To save a pangolin is a stressful process for all concerned – and expensive. Aside from the medical equipment and consumables required, the pang patients that have made it through the intensive care stage of rehab require daily walks in the bushveld to find food – ants. Of course this long, intense process also places huge time demands on veterinary staff – which means less time to attend to paying clients that keep the lights on.
Your donation will help shift the scales in favour of these pangolins – it will provide the funds to deal with the seasonal influx of these precious creatures – the world's most trafficked animal.
Note that all pangolins are housed at offsite locations for security purposes
READ MORE
---
♥ How YOU can save a pangolin 
Your donation, no matter how modest, will go directly towards the costs of rehabilitating poached pangolins and returning them to the wild.  
---
How to donate
A member of the Provet support team has compiled a BackaBuddy campaign to collect donations – all amounts raised cover direct Provet costs relating to rehabbing poached pangolins and returning them to the wild.
Click here to make your donation