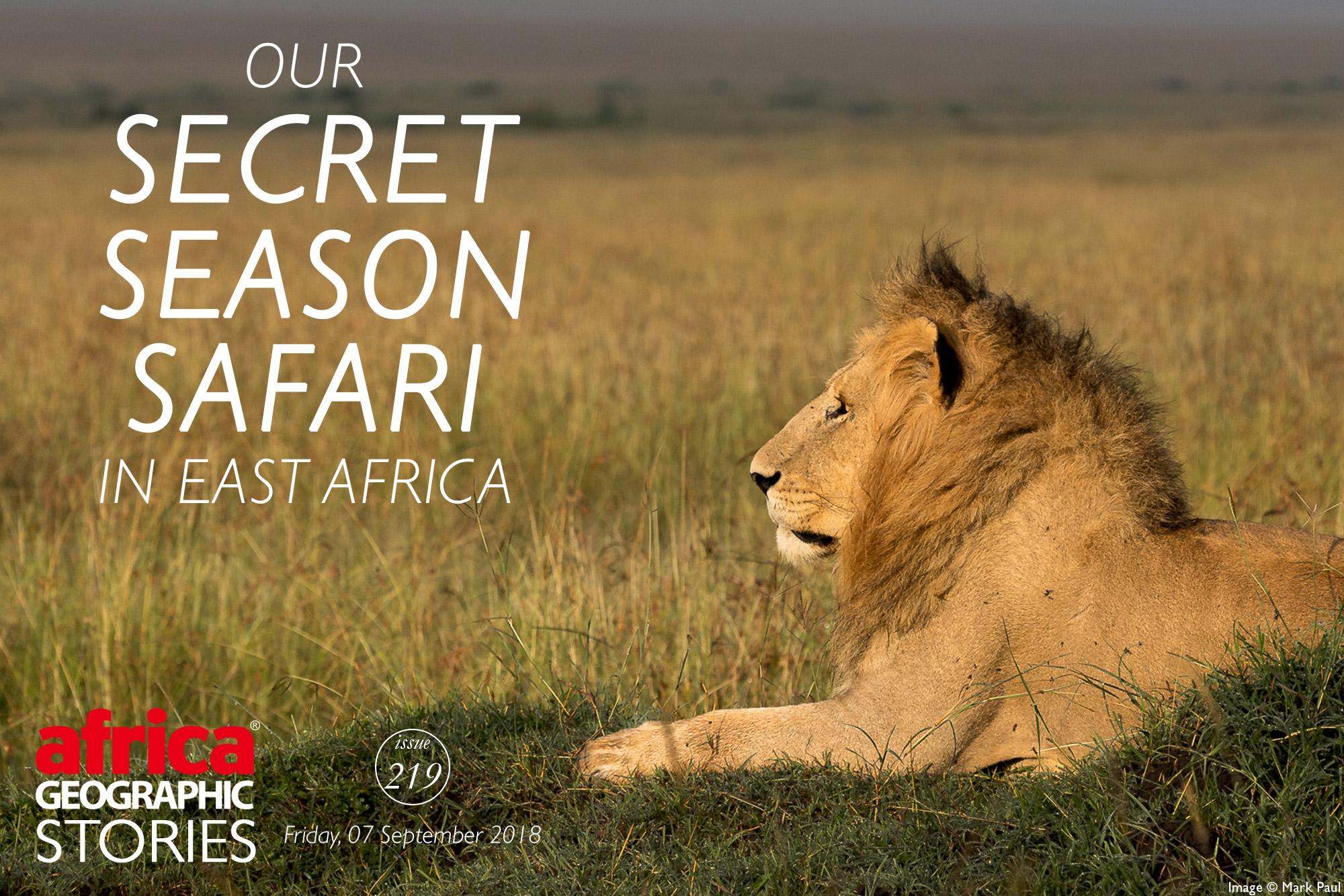 A photographic journey to East Africa during the 'secret season'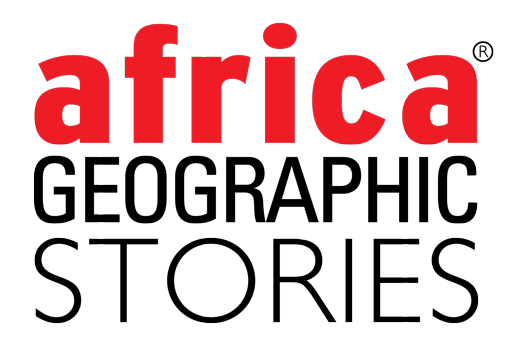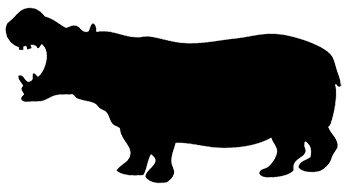 As our plane touched down on a small, remote dirt strip in Selous, Tanzania, a game drive vehicle appeared as if out of nowhere – and Imani, our guide, and Mgoma, the driver, waved and beamed their broad, friendly smiles at us. Welcome to Africa! This fantastic safari for David and I, arranged by Africa Geographic, was during the so-called 'secret season' of June when game reserves were virtually empty of other holidaymakers and yet brimming with wildlife – just the way we like it.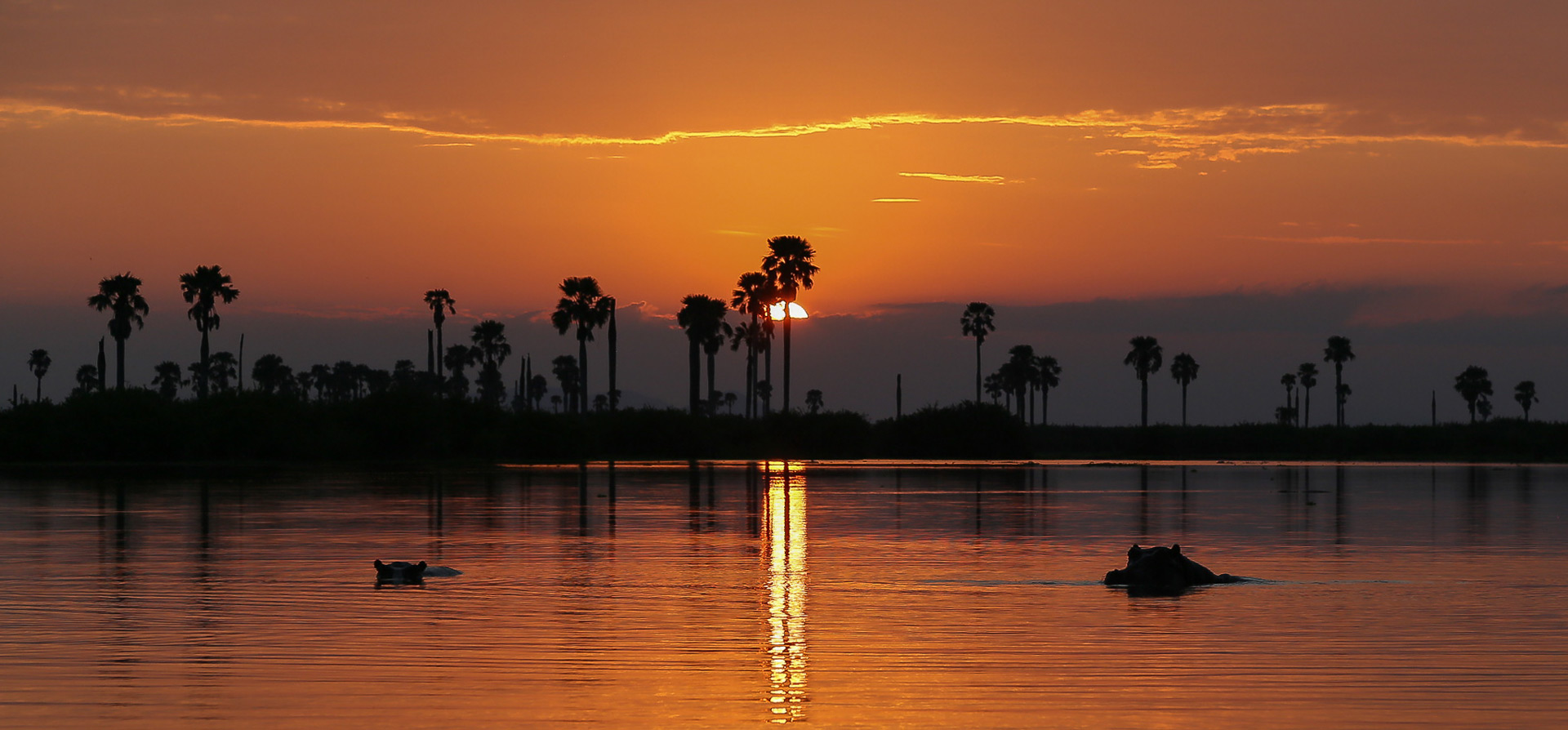 Stunning Selous
Soon after arrival at Lake Manze Camp, we found a pride of lions lazing about – spread out on a slab of cool concrete under a thatched roof. We parked the vehicle nearby and watched. A male got up and slowly ambled our way, but he was not interested in us. A few feet from our vehicle he stretched luxuriously up against a tree, scratching the bark with his claws, before lumbering on down the road, an open wound on his leg evidence of the harsh life of a lion in paradise.
Our tented camp overlooked Lake Manze, which only days earlier had risen and flooded the area nearby. From March through to May the rains can be heavy, and life here is not conducive to being on safari. But as the rain subsides, so do the water levels.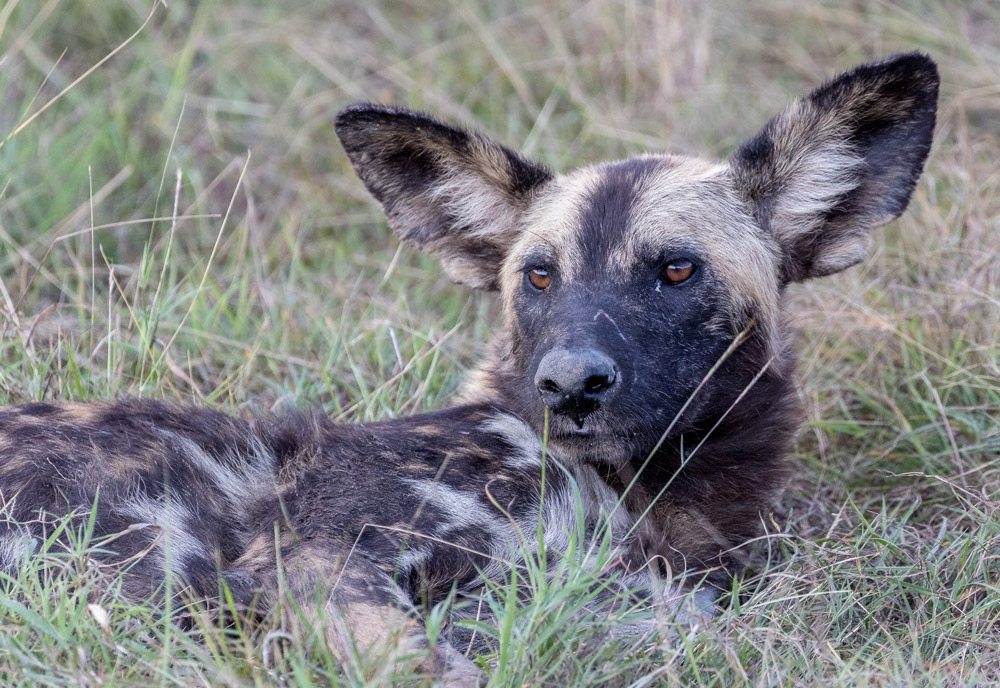 On our first full day on safari, we had leopards and wild dogs on our minds and shared our ambitions with Imani. He had an idea where to find wild dogs, and sure enough, after a short search, we were lucky enough to find and spend time with about 15 dogs. But no leopards. We got back to camp only to find out there had been a leopard in a tree in camp!
Late afternoon we took a peaceful boat ride on Lake Manze and enjoyed getting close to a malachite kingfisher and a pair of fish eagles. With plenty of water in the early season, wildlife is more dispersed, but hippos were everywhere. They bobbed and disappeared, then popped up again, exhaling an occasional languid yawn.

Suddenly a large hippo bull charged our boat, and it was gaining on us fast! I forgot that I had my camera and just watched in awe as this immense creature rose out of the water. I thought he would join us in the boat, but then he backed off, and we sped up – each agreeing to part ways peacefully.
My family often asks me, "Aren't you afraid to be in Africa?" and my response is always no. But for a brief moment, that hippo had me really scared. People say that hippos are the most dangerous animal in Africa, and I now believe them!
As a photographer, you always want to be prepared for moments like this because you don't usually get a second chance. Well, I blew it on that occasion and did not get a single picture of the hippo charging us. But a few minutes later, I got a second chance. This time I swung around, put my single focus point on the charging hippo and clicked away, capturing the entire charge. Success!
At dinner that night, our camp host Shaun explained that hippos can sink – and run fast on the bottom – because of the high bone density in their legs. Amazing.
The sun was setting, and the sky and water were turning orange. Hippos were moving towards the reflection: a perfect picture and a gorgeous end to our first day on safari in Selous.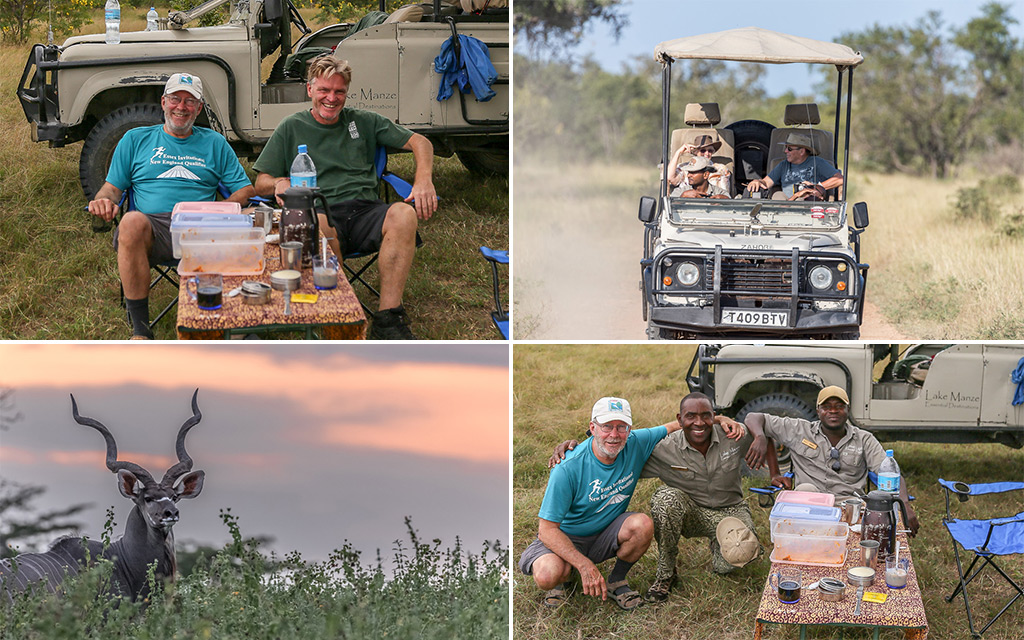 Remote Ruaha
Our second stop was Ruaha National Park – the largest national park in Tanzania – in the remote and seldom-visited southwest of this vast country. As we flew in, the Ruaha River sparkled in the afternoon sun, and shades of green dominated the landscape.
David and I had told team Africa Geographic that we wanted to be in the thick of it. He and I had met while taking a class in Kenya five years earlier and were of the same mind – we were in Africa to see wildlife! So Mdonya Old River Camp was perfect for us, and we were up bright and early at 6 am with coffee and out on a game drive by 6:30 – giving us the best possible chance for wildlife sightings and the best photographic lighting.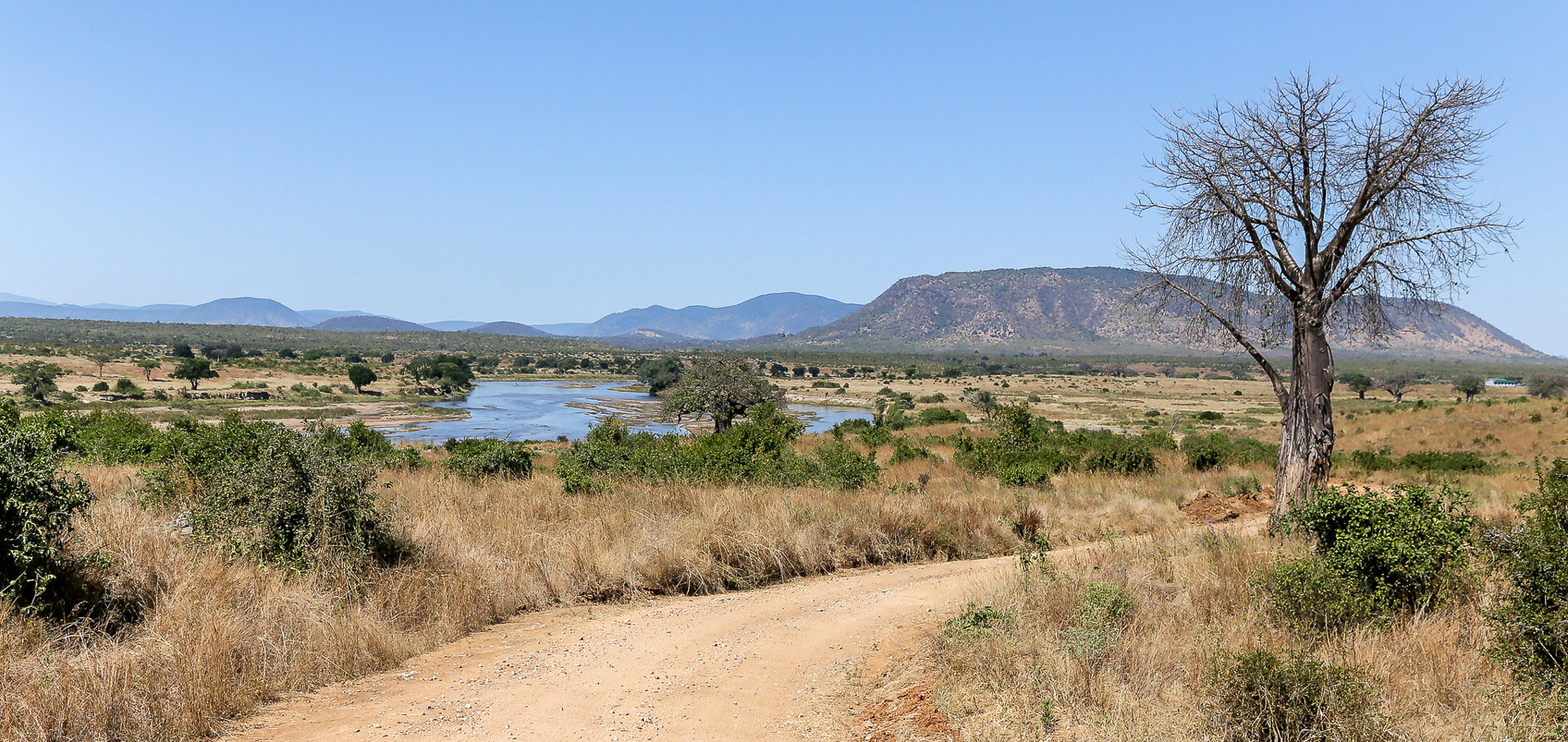 In our open vehicle, the cool morning breeze brought tears to my eyes as I tried to stay warm under a blanket. I held my camera in anticipation, and the possibilities of a new day excited me.
Kahimba, our guide, had a hunch where he could find lions. Johnny, the young apprentice, spotted them first: three males and one female. Two males soon left, and we followed the remaining pair for a while. Kahimba thought she might have small cubs hiding someplace. The soft morning light was beautiful as we watched the pair disappear into the bush. A great start to the day!
Back on the road, we found a large troop of baboons, backlit and all aglow. After a few shots we drove on, taking in the sounds and smells, smiles etched on our faces, feeling like we had Ruaha all to ourselves.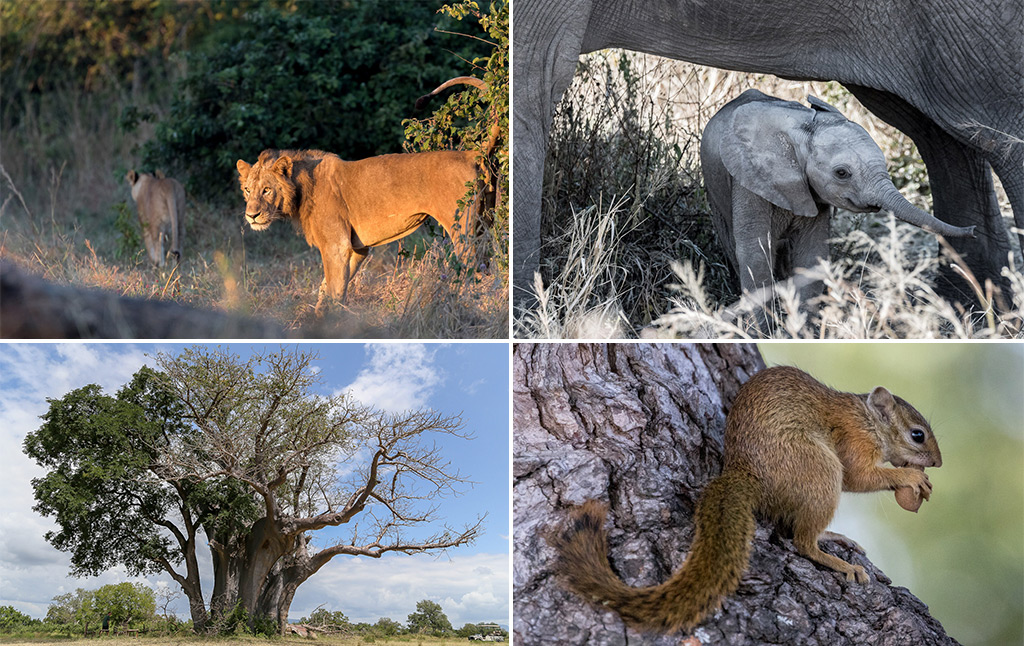 Suddenly, something large jumped out in front of us! We couldn't make it out at first with the sun shining directly into our eyes.
"Leopard," I heard someone say.
In my excitement, I immediately tried taking photos while the vehicle was still moving, but soon gave up and put my camera down. Fortunately, the cat went up a tree, and we were able to pull over and observe.
Kahimba said he knew this cat – he was about a year and a half old and the son of Fundi. You could see that this young leopard was intent on something and ignored us completely, gazing out into the bush for a while before finally relaxing and making eye contact with us. Eventually, he hung all four legs over a large branch and settled in for a nap. We decided to leave him alone in peace.
Leopards and lions in the first hour; that is why you get up early when you're on safari in Africa!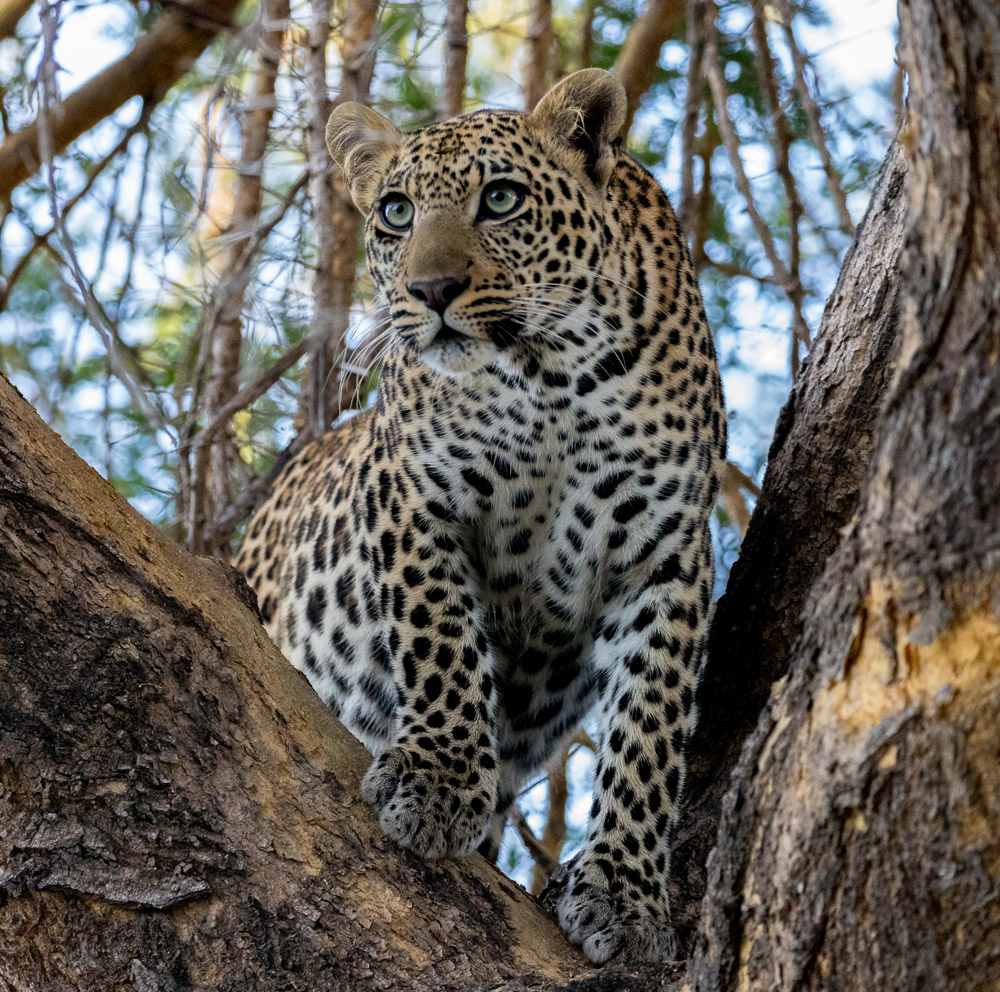 Eventually, we stopped for breakfast. Kahimba and Johnny laid a cloth over the hood and put out an excellent assortment of foods for us to choose from.
Later in the day, we stopped, and Kahimba began making a whistling noise. He pointed to a bush, but I could not see anything. With some guidance, I spotted a diminutive pearl-spotted owlet, wide-eyed and looking our way. Kahimba called again, and it flew towards us – in fact, it was flying directly at my head, and it felt like I would have been impaled had I not ducked!

Around every turn, we scared up doves, guineafowl, francolins, hornbills, and many other birds. We stopped to scan for wildlife on the ledges and outcroppings, often seeing lizards and hyrax (rock rabbits).
As the sun went down, we drove through pockets of cool air, flushing nightjars from the dirt road. A pair of black-backed jackals appeared in front of us – my grainy, low-light photo later revealed that the prize possession one of them had in its mouth was a 6-8″ length of vertebrae.
The day had been long and rewarding.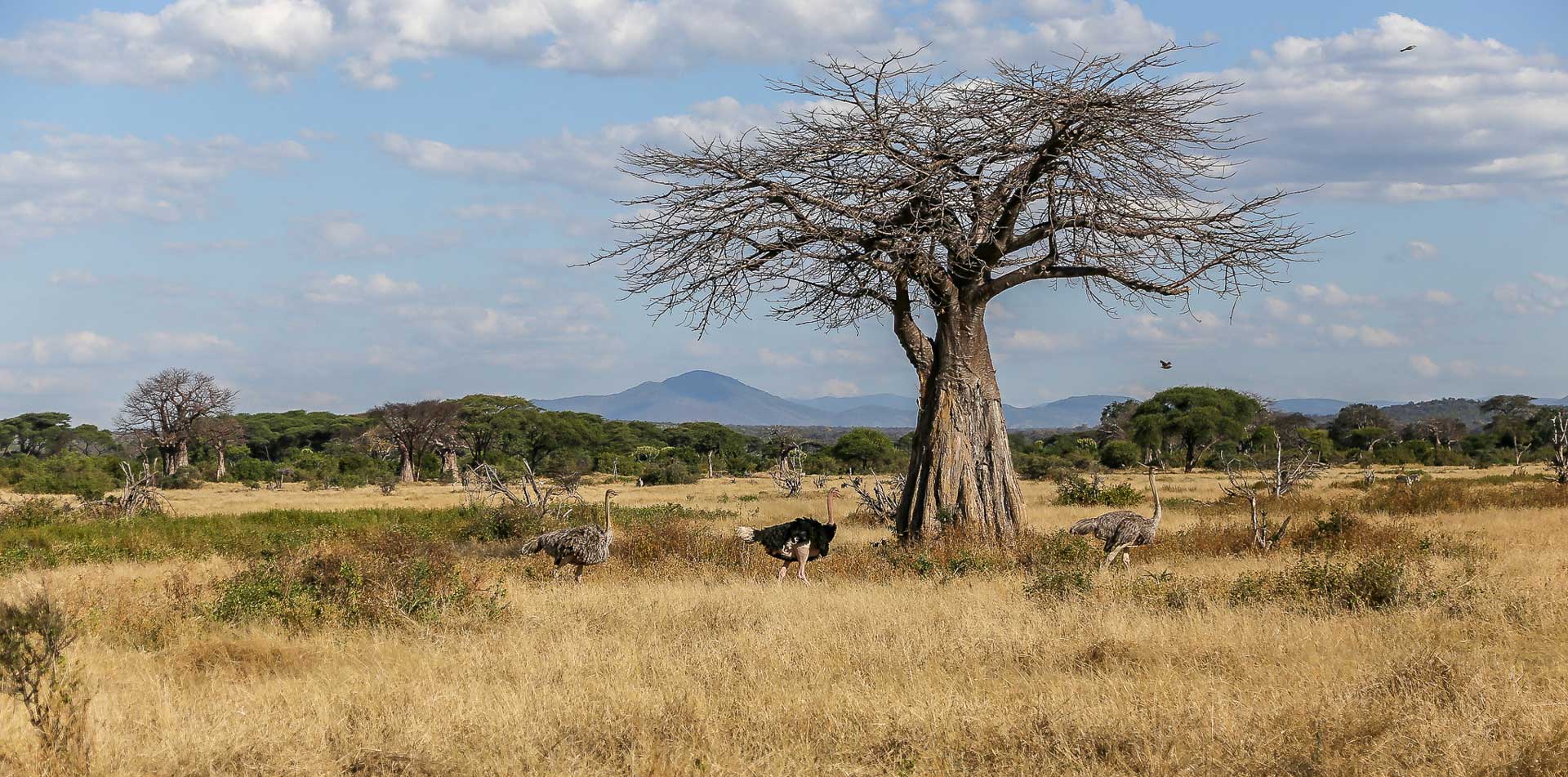 Cheetahs
The landscape in this part of Ruaha is incredibly diverse. Significant elevational relief provides views of shrubby grasslands, open woodlands and baobab trees scattered in all directions. On day two, we were hoping to see cheetahs, but we were not optimistic. The grass was high in the early season, making it difficult to spot this cat.
Our first sighting of the day was of a black-shouldered kite mobbing a martial eagle. A little later on, we watched two large tuskers sparring in the Ruaha River.
It was during lunch when Kahimba got a call: Another vehicle had found four cheetahs. Lunch was over!
We arrived to see four cheetahs – two-year-old siblings – hunting impala. We sat quietly and watched as they surrounded their prey and set up an ambush. I could see one of the cats hidden behind a shrub. An impala moved closer. The cat waited…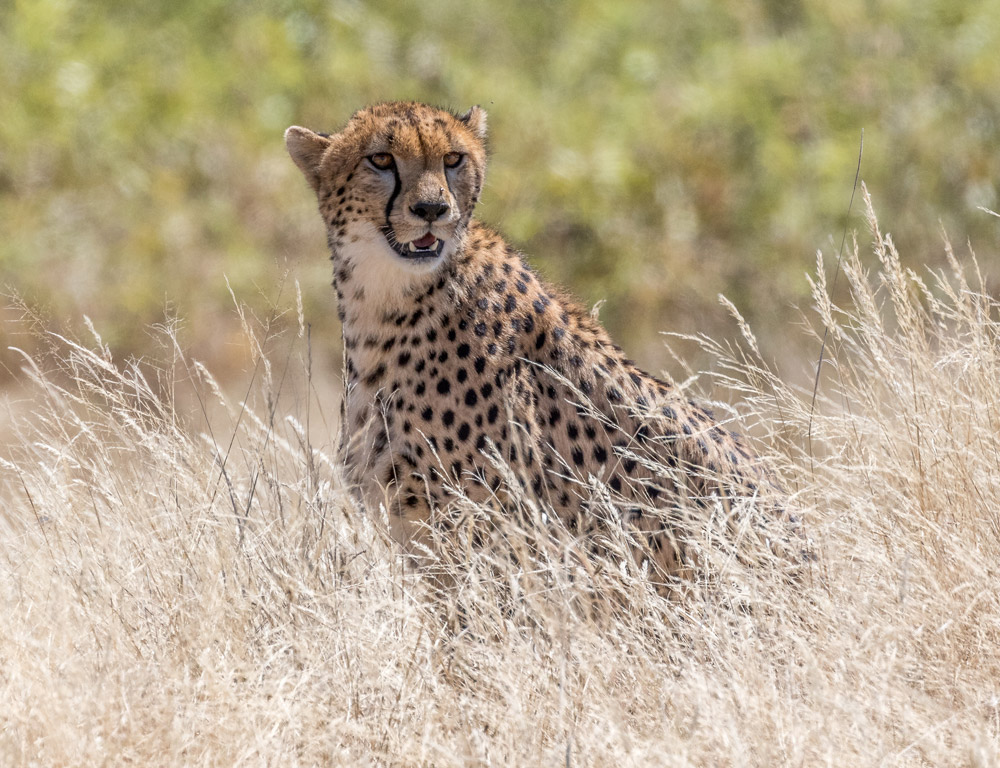 With a sudden burst of breathtaking speed, the cheetah attacked. There was a brief chase; then, the cheetah abruptly pulled up. It had been too impatient, and the hunt was over. Kahimba said they showed their inexperience by not waiting for the impala to get closer.
Every day brought something new and exciting, as did every night because when you sleep in the bush, the sounds of wildlife surround your tent. Our time in Tanzania had been amazing, but David was now off to enjoy the World Cup Soccer in Russia, and I still had one more safari destination…


Magical Maasai Mara
Whereas in the rolling terrain of Ruaha you could often not see over the next hill or beyond the next bend in the road, the Maasai Mara in Kenya offered views to the horizon from almost everywhere – and at this time of year, it was cheaper than being in Tanzania's Serengeti. That level of advice is what makes a safari with Africa Geographic so rewarding.
We were out on a game drive at 6:30 am on my first full day at Sentinel Mara Camp – just Jackson (my driver) and I. We enjoyed a fantastic sunrise, accompanied by silhouetted elephants on a dew-covered savannah, lit up in a red-orange glow. Golden hour!

Further along, we found a male lion sitting majestically, looking out over his kingdom, with grassland as far as you could see in the background. Jackson told me that soon the wildebeest would arrive and darken the landscape, but for now, they were still south of here on their migration path.
I imagine the scene to be something like the Great Plains in North America before a herd of buffalo moved through. The savannah was lush; the table was set for the zebra and wildebeest. But there was still food for predators – impala and Thompson's gazelle were plentiful – so finding big cats was not difficult.
We headed towards a river where the vegetation favoured leopards. Just as we were approaching the area, Jackson got the call that a leopard mom with two cubs had been spotted. When we arrived, the mom was up in a tree, but soon came down, and we saw her walking with one of her young.
Jackson followed the stream, anticipating beautifully where they would come out. We watched them cross the river and disappear into a thicket. According to Jackson, the mother had brought her cub to feast on a Thompson's gazelle she had dragged up a tree.

That afternoon brought a cheetah mother with a cub. From a distance, we could see the mom on her back and the cub jumping on her. They played for quite a while before disappearing under some bushes.
This is the animal I most wanted to see on my third trip to Africa, and now I had had two amazing encounters.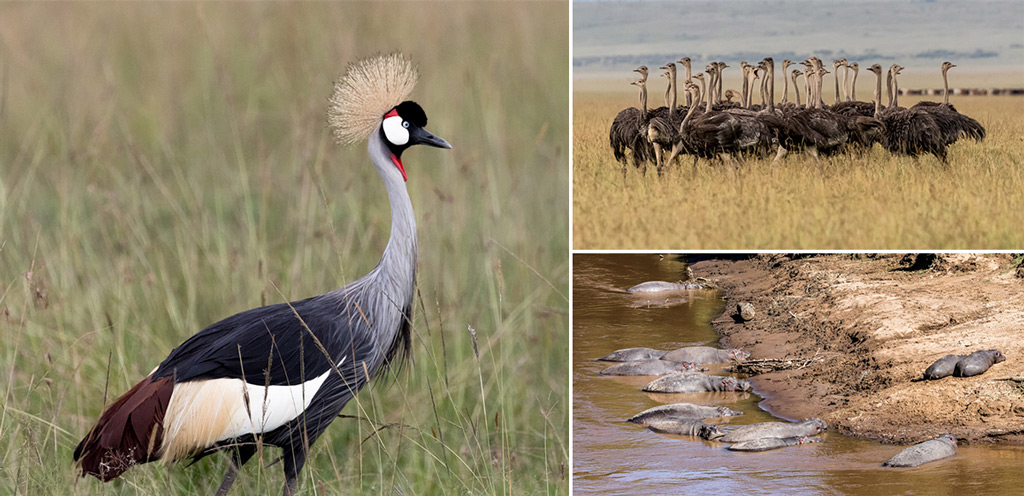 We were back at camp by late morning for lunch and would go out again around 4 pm when the day had cooled off. Minnie was waiting to greet us, and the staff offered cool towels and refreshing juice. Sentinel Camp made this country boy feel like royalty.
The meals were excellent at all of the camps, but Sentinel food – "international cuisine" as Minnie put it – was especially amazing. The red snapper was just one of many highlights for me.
We shared stories at lunch with the other guests. One couple had seen a serval – we were all jealous. Not to be outdone, the next morning I had a close up look at an African wildcat. Within less than 24 hours, all the cats you could have seen in this part of Kenya had been spotted close to Sentinel Camp.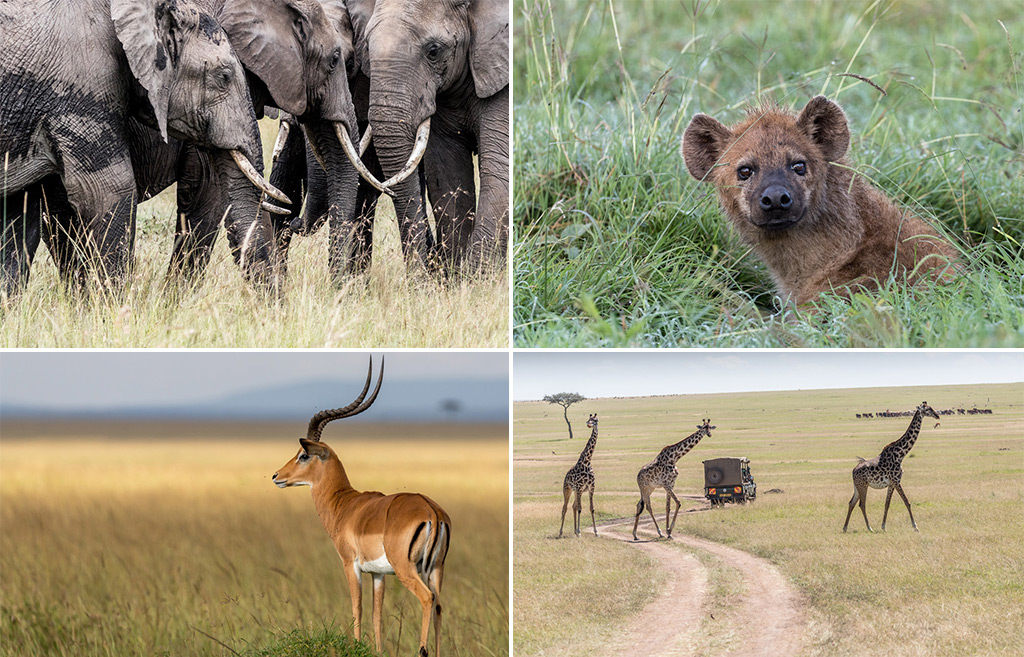 Leaving was tough. In a short period, the Sentinel staff had made this feel like home, and I admired their eco-efforts: no plastic bottles (they supplied a glass water bottle for everyone); water was heated exclusively by solar, and there was no plumbing – you received just the amount of water you needed when you needed it.
At Sentinel Camp you get the best of both worlds: the feeling of wilderness, sitting next to the Mara River watching hippos; but with a cool drink as a pleasant reminder that you are safe and in good hands.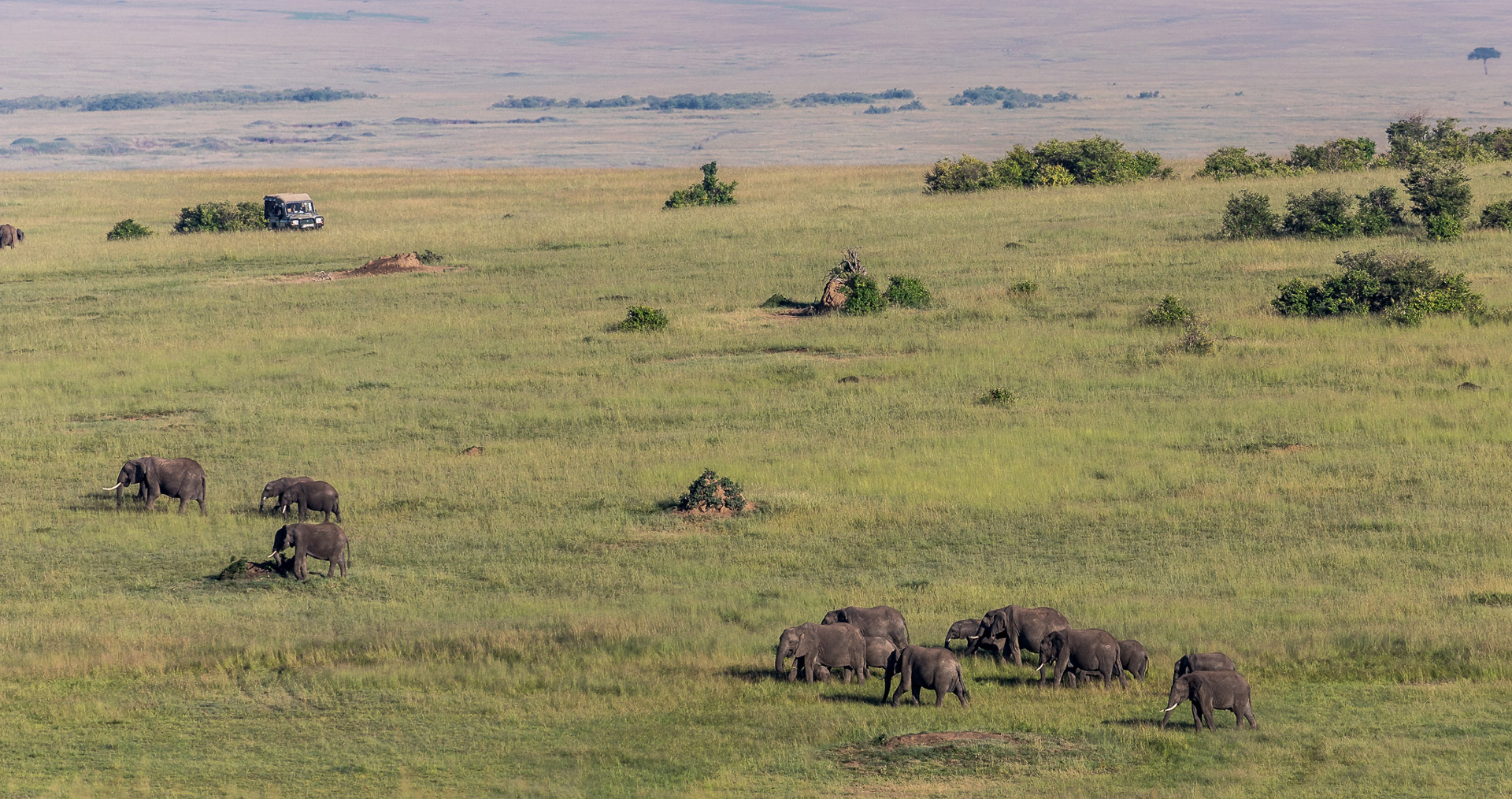 Where to stay
For camps & lodges at the best prices and our famous ready-made safari packages, log into our app. If you do not yet have our app see the instructions below this story.
LAKE MANZE TENTED CAMP
Lake Manze Tented Camp is situated deep inside the vast Selous Game Reserve in southern Tanzania, on the banks of Lake Manze. The authentic tented camp shelters under huge doum palms and is perfectly positioned to enjoy the daily ritual of elephants trampling the old, well-worn path that runs in front of the camp. The camp has 12 Meru style walk-in tents with stunning views across the lake, each with twin or double beds, flush toilet, outdoor shower and private veranda. There is a large thatched communal area above a sand floor, with armchairs and sofas for lounging with a drink to watch the animals come and go.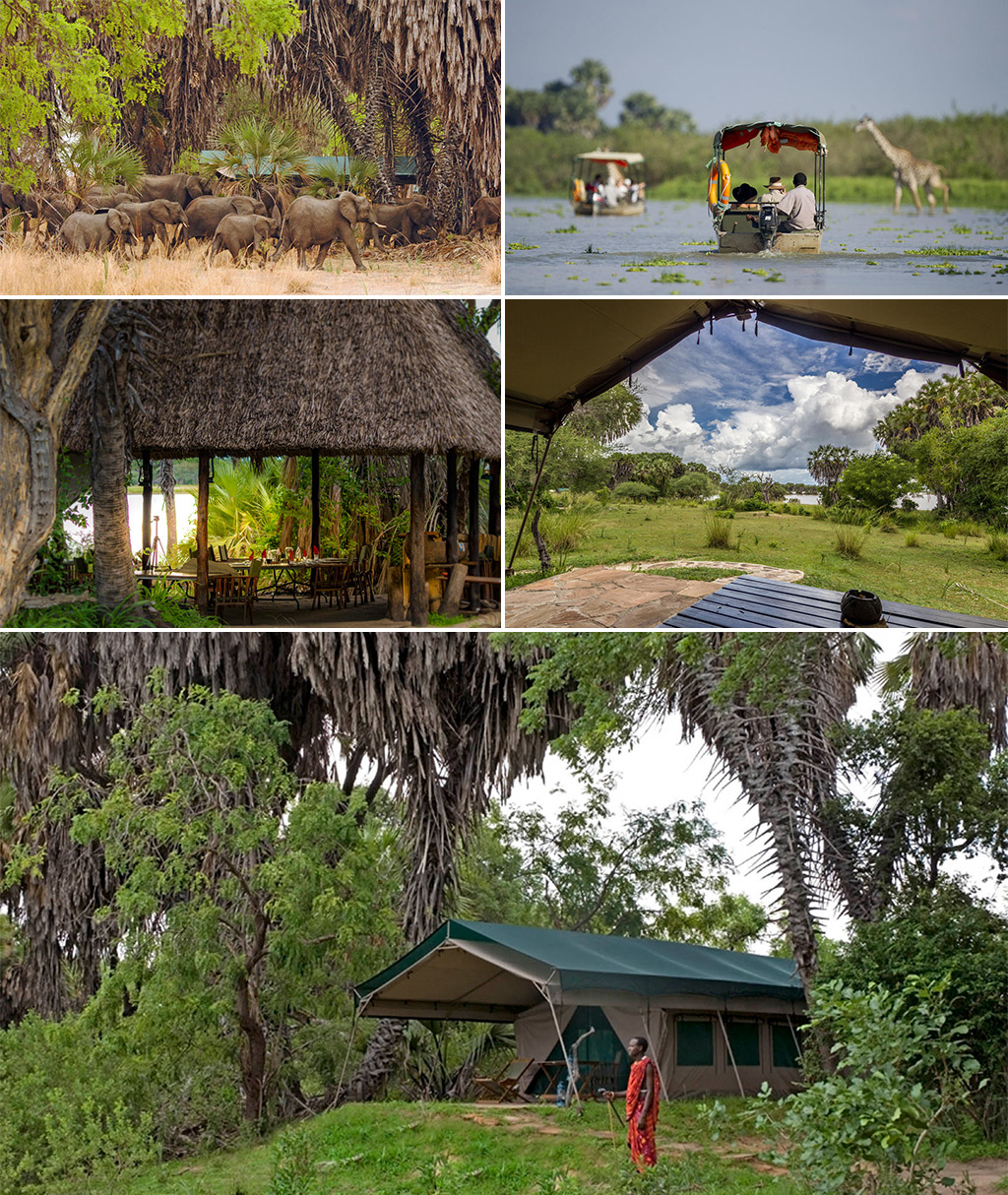 MDONYA OLD RIVER CAMP
Mdonya Old River Camp is situated deep inside the remote Ruaha National Park in southern Tanzania. This rustic, authentic tented camp languishes in the shade of gigantic sycamore fig and winter thorn trees, on the winding banks of the scenic Mdonya sand river. The camp has 12 traditional safari tents spaced out along the river, each comfortably furnished and featuring verandahs, en-suite bathrooms with dressing room, open-roofed solar-heated shower and separate flush toilets. The large verandahs are ideal for relaxing and viewing the passing wildlife.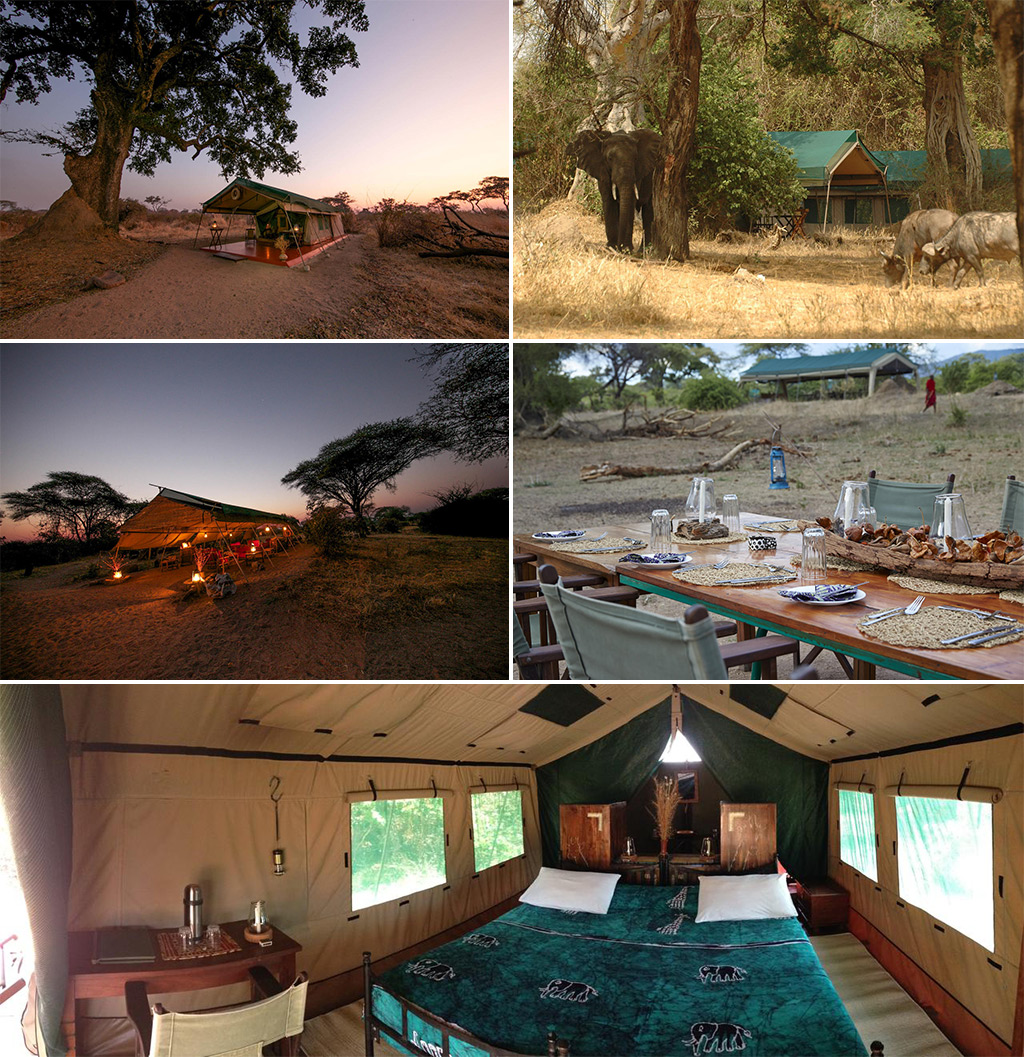 SENTINEL MARA CAMP
Sentinel Mara Camp is a non-permanent tented safari camp set up each season in a forest along the banks of the Mara River in one of the prime areas of the renowned Maasai Mara National Reserve in Kenya. Accommodation consists of seven large en-suite tents, sheltering under large trees, each with excellent views of the Mara River. Each tent is tastefully furnished with campaign furniture to capture the romance and adventure of a bygone era.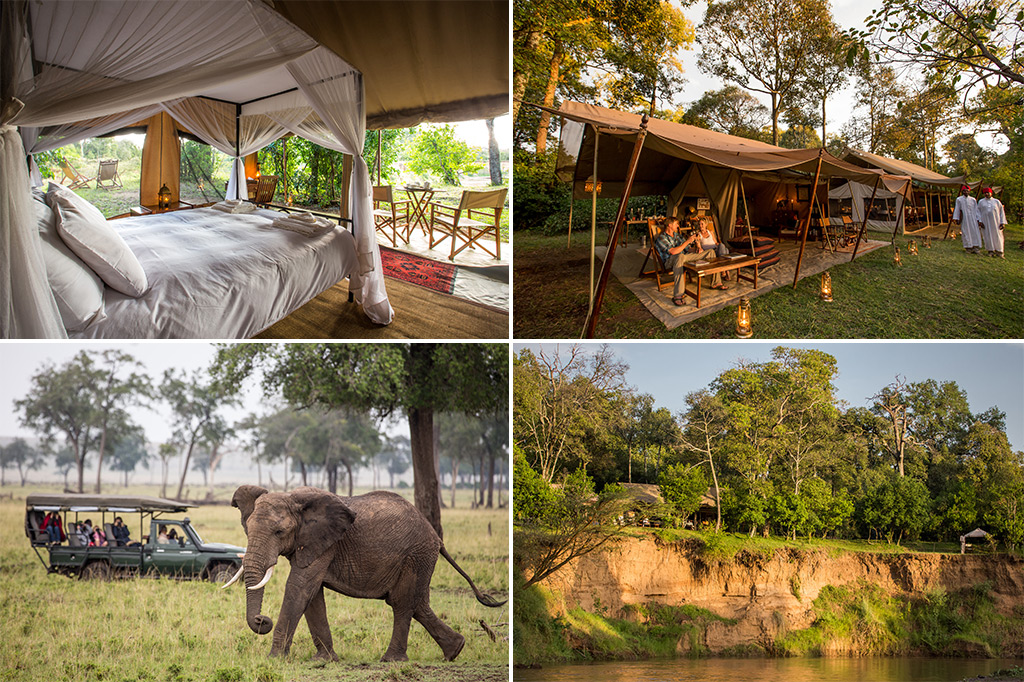 Have a look at the bucket-list safaris in Tanzania and Kenya:
• Serengeti great migration safari (4 days)
• Maasai Mara Secret Season (6 days)
• Maasai Mara Migration Season Safari (7 days)
• Family safari in the Maasai Mara (6 days)
• Walking with Giants in Tsavo (13 days)

ABOUT THE AUTHOR, Mark Paul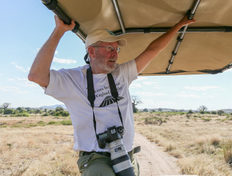 Mark Paul is a former high school biology and environmental science teacher who loves to travel and share his passion for the outdoors with others.  When he is not immersed in nature, he loves to play acoustic guitar and electric bass, bike, hike and swim. Mark is now a freelance photographer, writer and videographer living in Starksboro, VT, USA with his wife and three dogs.
To comment on this story: Login (or sign up) to our app here - it's a troll-free safe place 🙂.

---
HOW TO GET THE MOST OUT OF AFRICA GEOGRAPHIC:
Travel with us. Travel in Africa is about knowing when and where to go, and with whom. A few weeks too early / late and a few kilometres off course and you could miss the greatest show on Earth. And wouldn't that be a pity? Browse our famous packages for experience-based safaris, search for our current special offers and check out our camps & lodges for the best prices.
Subscribe to our FREE newsletter / download our FREE app to enjoy the following benefits.
---