Written and filmed by: Graham Simmonds
On a recent early morning game in Hwange National Park we made a fantastic discovery of some tiny lion cubs that were being moved by their mothers down a road. Buli, our guide, informed us that the two lionesses had been seen mating with a male named Xanda some months back. Xanda is one of Cecil the lion's sons that has recently come into his prime, and the cubs seen here are thought to be the 'grandcubs' of the legendary Cecil.
Xanda holds a large swathe of Hwange and was recently seen chasing off two nomadic young males on his own.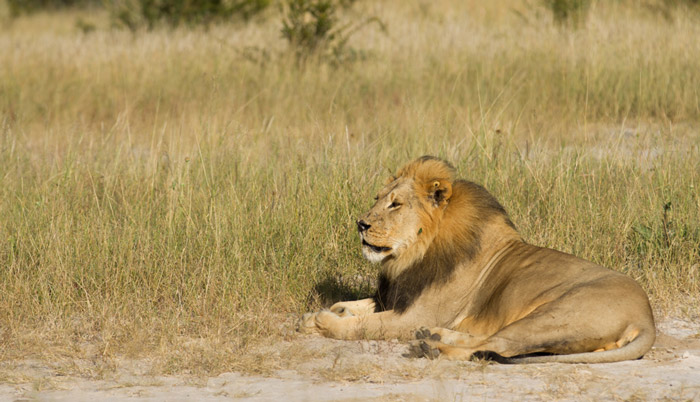 He obviously took after his father who held vast areas of Hwange during his reign and fought off many would-be challengers single-handedly, even when he was sometimes outnumbered three to one.
httpv://youtu.be/R-KvQptUOMY
The Linkwasha Camp guides had seen the cubs a week before when they numbered 10. During our sighting, we counted only eight.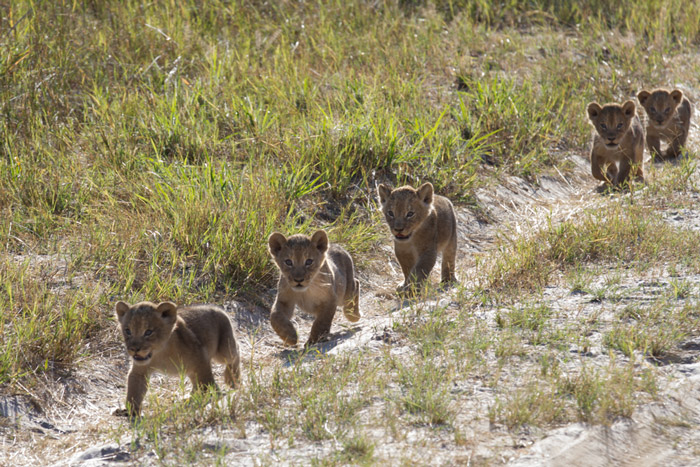 We watched for a while as the cubs called to their mothers and the mothers back to the cubs in an effort to move them to a new location.
We left them be as they disappeared into thick bush, hopefully to continue the legacy of Cecil.