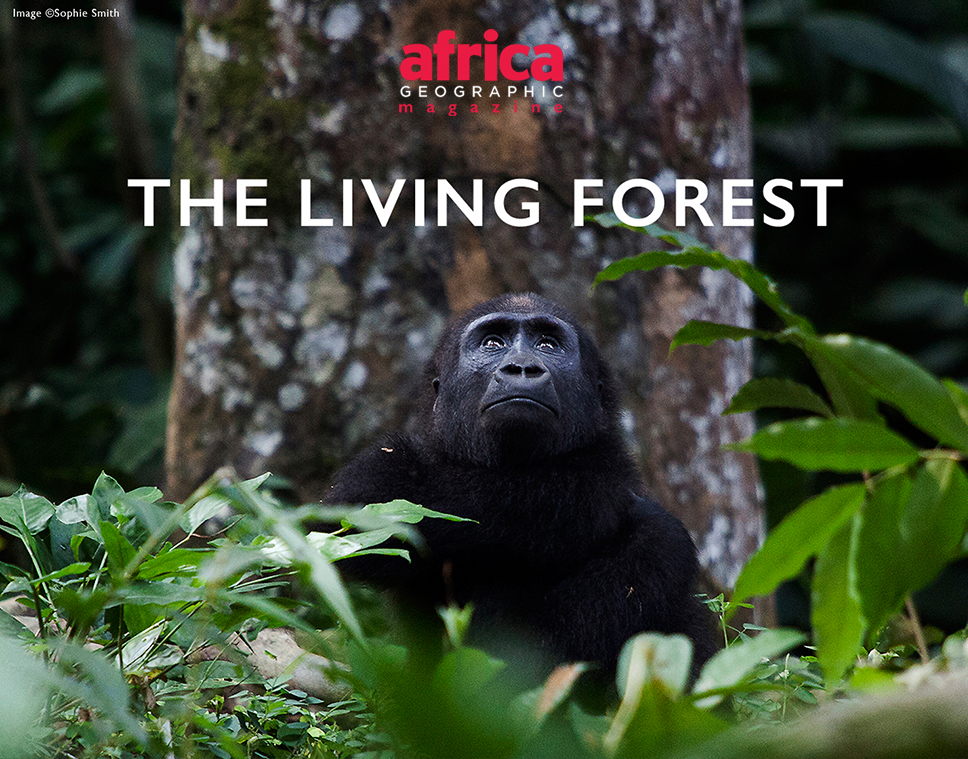 DEVELOPING A CULTURE OF CONSERVATION IN THE CONGO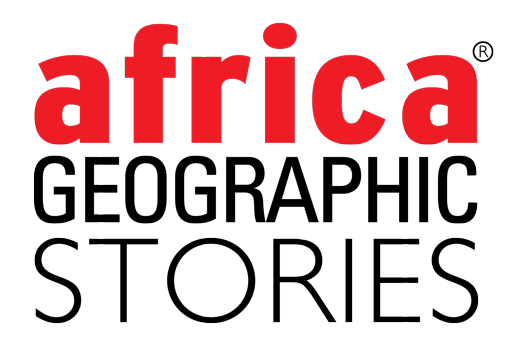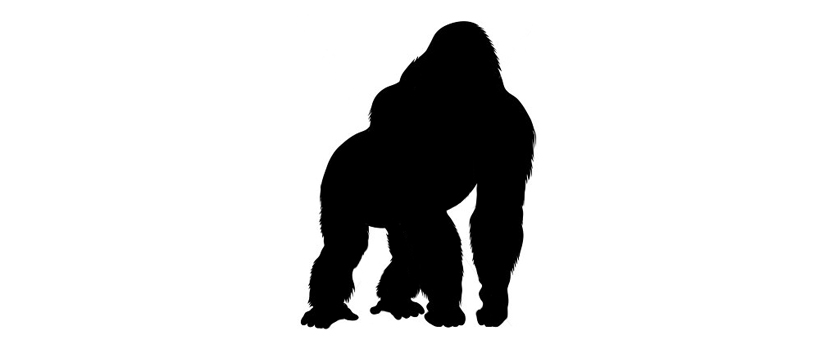 In Ombo village, in the heart of the Republic of Congo, pygmy goats jostle for low-hanging leaves near the remains of an abandoned house. Here people are traditionally nomadic and never destroy a dwelling in case they come back to it but the rainforest has begun to absorb the house back into itself – sticks and mud disappearing beneath vines and leaves.
The Congo rainforest is the second-largest rainforest on Earth and serves villagers as a grocery, pharmacy and hardware store. It's even a bottle store, as demonstrated by the chief and his buddies enjoying locally brewed palm wine. It's a shock at first, but soon a common sight, to see young men dressed in shorts and flip-flops, armed with machetes and shotguns, disappearing into the lush undergrowth to hunt for bushmeat.
The story goes that there was once a bushmeat trader who came to the village with gorilla meat. He was banished and the gorilla was buried with respect. Here in the Ndzehi region of Congo, bordering Odzala-Kokoua National Park, the killing of gorillas is not just illegal – it is taboo.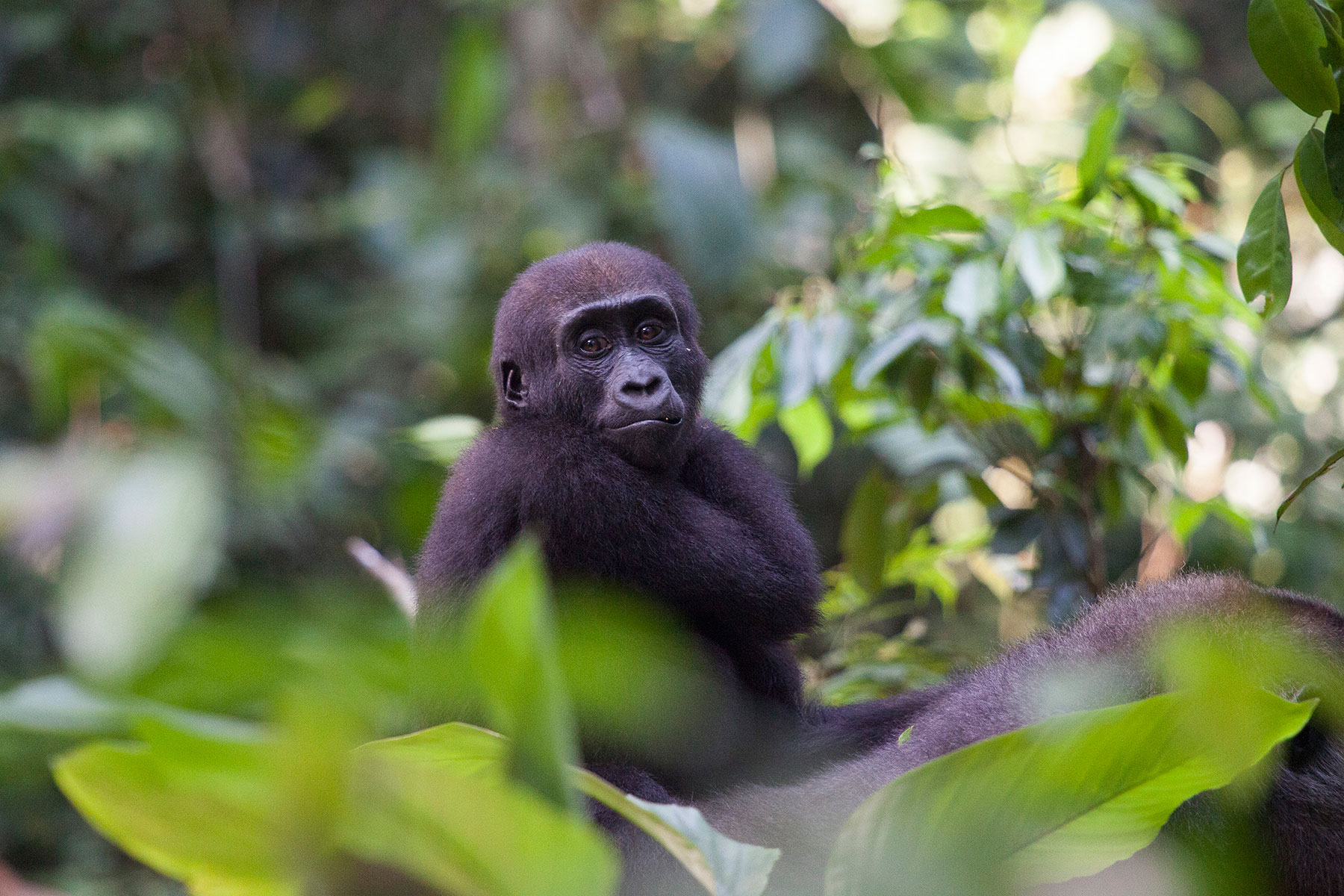 While hunting cannot be banned completely since these communities depend on it for survival, there is a growing awareness and activity around conservation. Anti-poaching units patrol the forest, and nighttime hunting is illegal. Hunting endangered species such as leopards, chimpanzees, forest elephants, bonobos and gorillas is outlawed.
Traditionally, the rainforest has been a rich source of protein for villagers – teeming with porcupines, duikers, rodents, reptiles, hogs and numerous species of monkeys – but this once harmonious relationship is becoming strained as many hunters no longer practice subsistence hunting, but instead hunt on a larger scale, either selling meat to urban communities or loggers, where the demand for bushmeat is growing, or selling illegal ivory. As logging increases and Congo infrastructure improves, new roads allow bush meat to get to cities faster, and hunters access modern weapons and technology. READ MORE about the influence of logging and hunting on gorillas.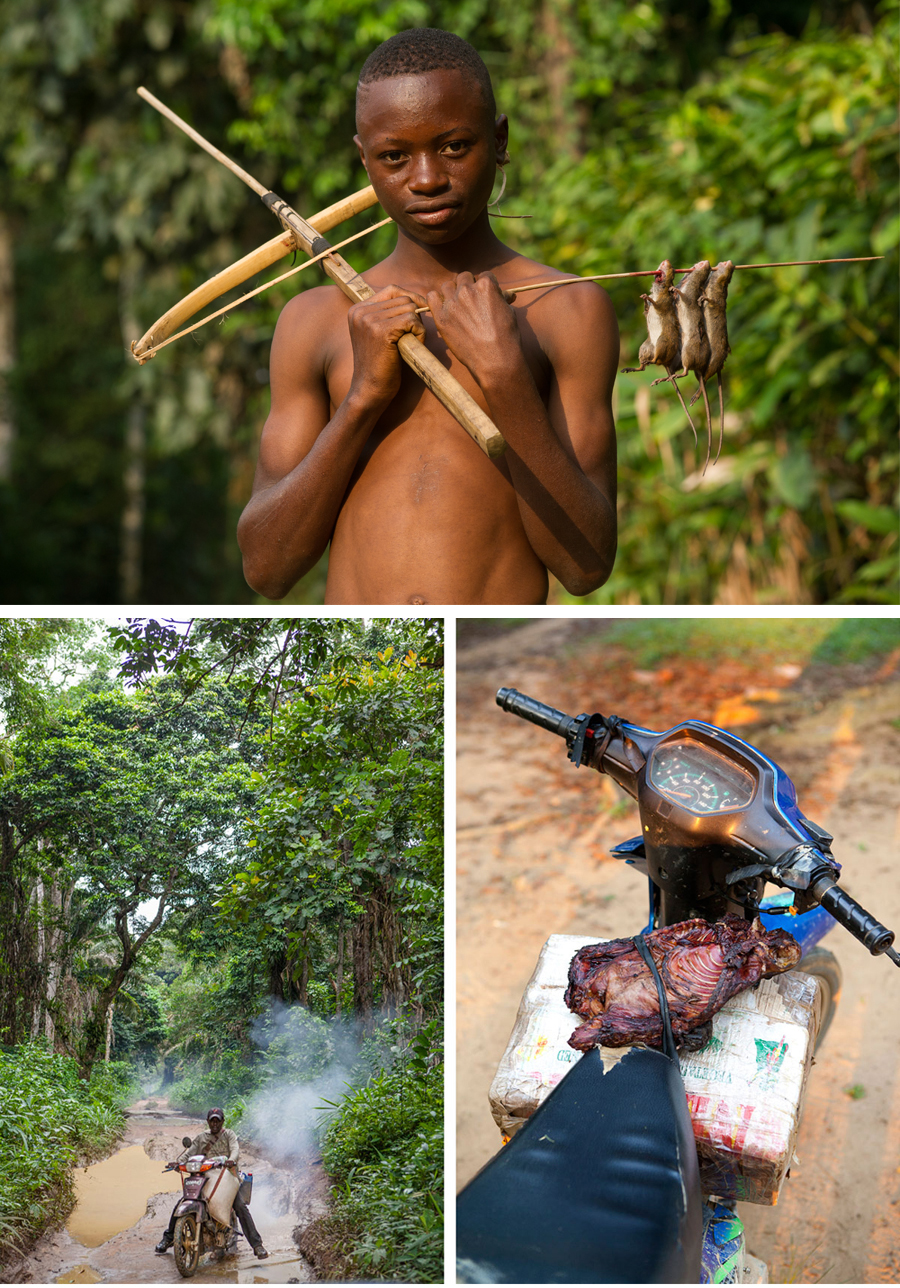 The villagers recognise how similar gorillas are to humans, and their reverence for these primates is the reason Spanish primatologist Magda Bermejo sought them out 20 years ago, to help her track and research western lowland gorillas.
The people of Ndzehi had seen so many gorillas hunted as trophies, poached and shipped off to zoos that, at first, they were hesitant to take this foreigner straight to them. They led Magda through the dense, green Marantaceae (arrowroot) forests for days, testing her motives and perseverance. After this gruelling trial, they realised Magda was indeed there to help, and they packed up their entire village and moved with her to Lossi, an area just south of Odzala-Kokoua NP with a large primate population. The first tracker to work with her was a talented man named Zepherin Okoko. Two decades later, Zepherin is still working with Magda, and during my visit to Odzala-Kokoua, I was fortunate enough to go tracking with him.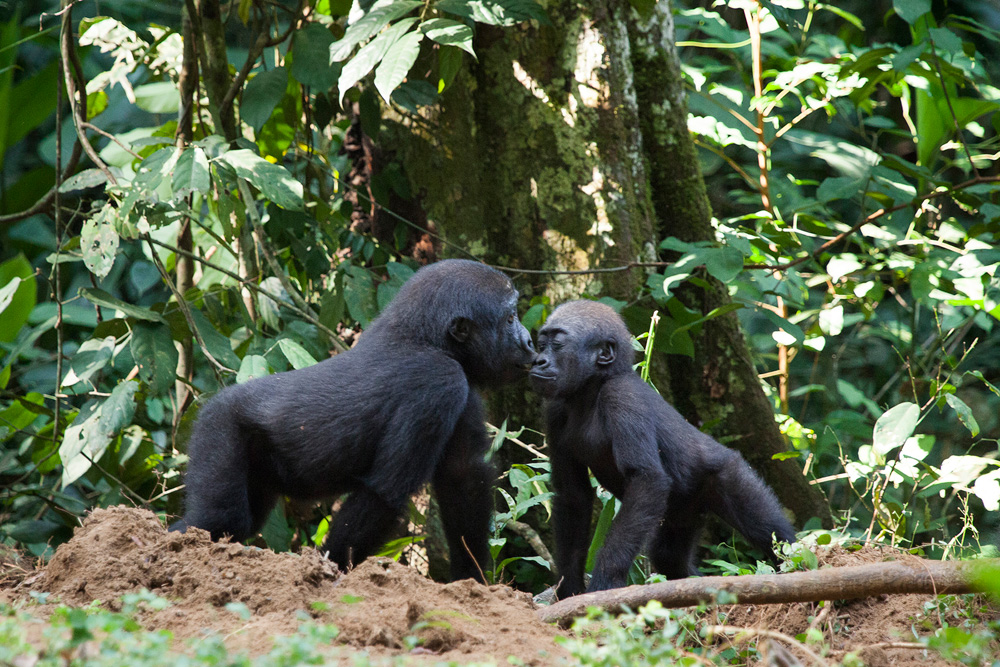 Every afternoon the trackers follow the gorillas to the spot where they make their nests for the night. The following day, the trackers return to the site as early as possible with guests and follow the gorillas' movements from there. They've created a network of paths that they navigate to follow the gorillas, but today the gorillas aren't sticking to their usual territory, and we quickly move off the beaten track. Years of experience have taught Zepherin to do more than just read tracks. He has learnt to understand gorilla behaviour and anticipate their movements. Surrounded by towering trees, low-hanging vines, and the ever-present shroud of Marantaceae, I quickly lost my bearings and put all my trust in him.
200kg of charging gorilla tends to elevate the heart into the throat
After much muddy trekking, and an uncomfortable run-in with fire ants, we suddenly find ourselves at a clearing and there, spread out in the glade like performers on a stage, are Neptuno and his family. They keep a beady eye on us but spend most of their energy feeding, wrestling stubborn roots from the ground, brushing off the dirt and enjoying their breakfast. As we watch the large silverback and his group, I begin to grasp the affiliation that the people of Ndzehi have with them. Even the hour-long restriction on our sightings is enough to identify individual characters and see their personalities emerging.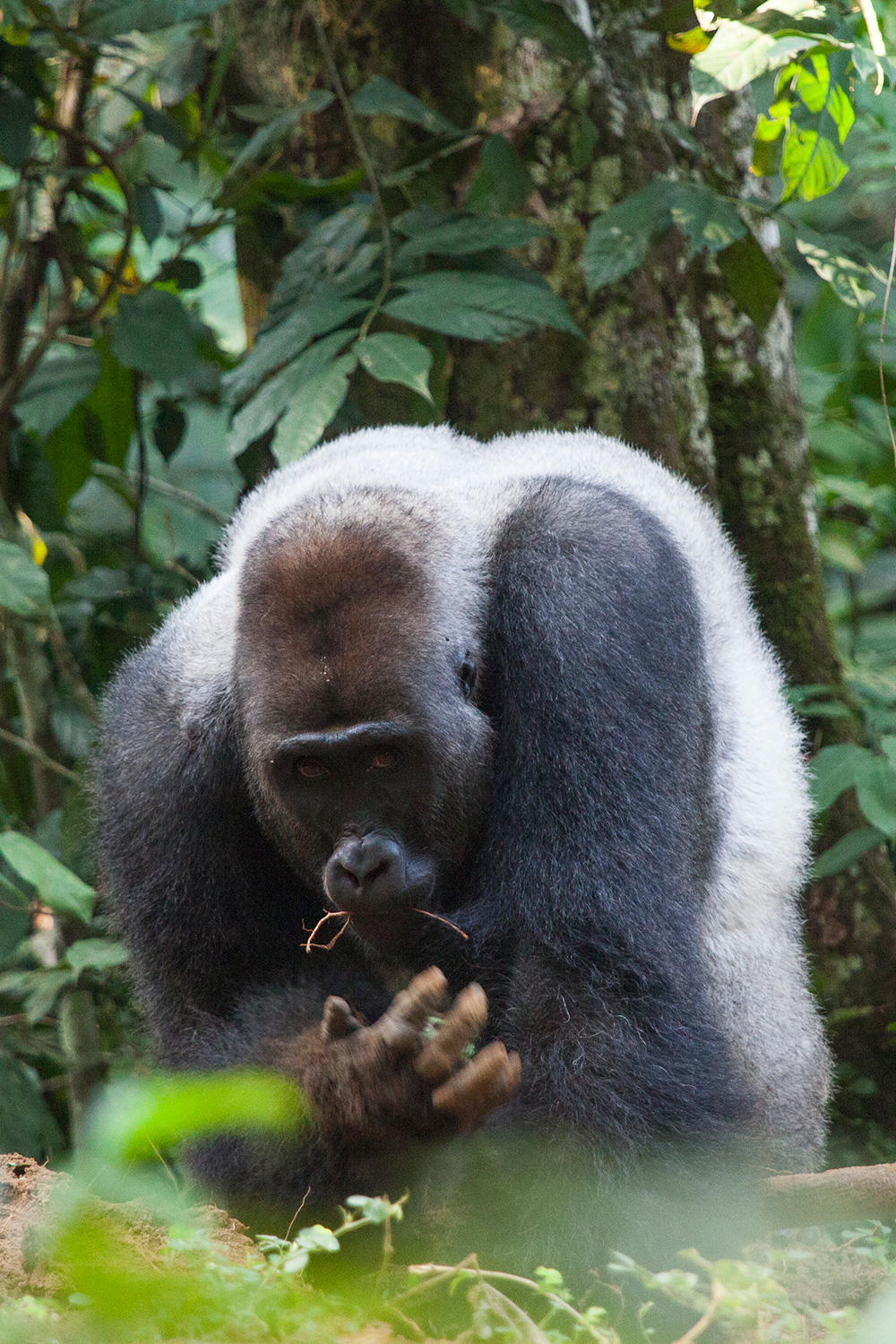 The trackers know them intimately. One of the best-known females is Roma, a troublemaker who likes to provoke Neptuno, and today is no exception. Barking loudly, she runs across the clearing towards us, her baby scurrying to keep up and, as if on cue, Neptuno rouses himself from his breakfast and comes charging in our direction.
Despite being warned that this display may happen and that it isn't a threat, 200kg of charging gorilla tends to elevate the heart into the throat, and I'm sure a satisfied smirk crossed Roma's face as she witnessed our silent panic.
After an hour with Neptuno and his family, Zepherin logs the day's trek on the GPS, and we head back through the forest.
Calvin is another tracker I spend a morning with, and although he has only been working for Magda for the past two years, he's been tracking his whole life. Calvin has a soft spot for Jupiter, the second habituated silverback that we visit. The previous evening, Calvin left Jupiter and his family not far from our camp, so we stuck to the trails where it's easier to watch a tracker at work. His senses seem heightened as he follows Jupiter's fast-moving family. "They are playing games with us today," he says. Despite their size, the gorillas move swiftly and silently through the dense growth that the Congolese describe as 'swimming through the leaves'.
Gorillas move so swiftly the Congolese call it 'swimming through the leaves'
As we reach a clearing, Calvin points to a young male in the trees and Jupiter emerging from the Marantaceae. A newborn frolics on the ground, walloping his little chest as Calvin chuckles affectionately. The favourite part of his job is not only being able to share the wonder of the gorillas with guests but also getting to know the gorillas personally – learning their behaviour, reactions and movements, which is largely what Magda's research is about.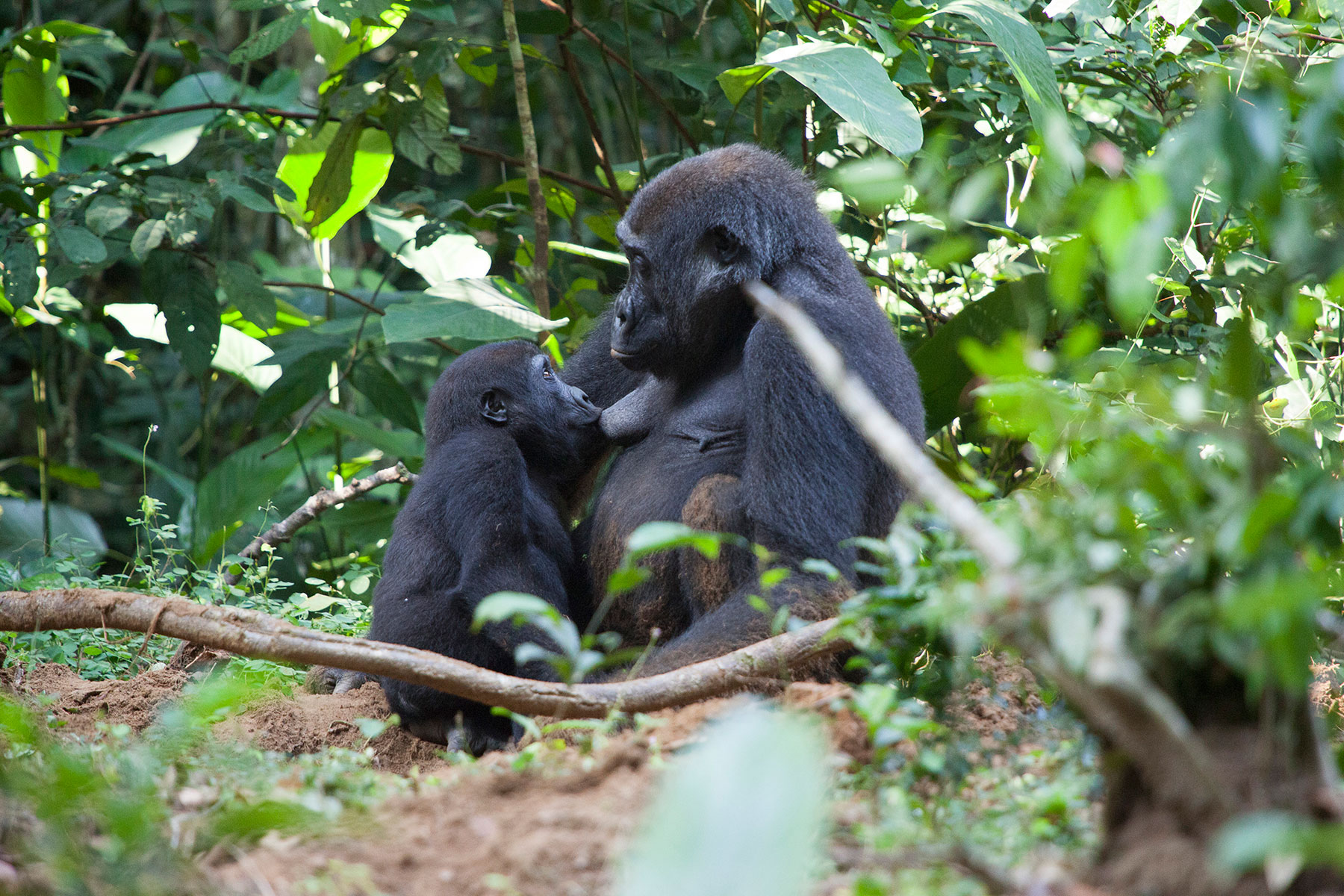 Magda's initial study in Lossi focused on understanding the basic habits and dynamics of the various groups of gorillas. Magda and her husband, German Ilera, were the first to habituate western lowland gorillas to human presence, the first and essential step in the research process. Habituating gorillas is no mean feat – it entails daily human contact with a gorilla group for up to three years.
Ebola killed 130 of the 143 gorillas Magda had been working with
However, tragedy struck when an Ebola outbreak in 2002 killed 130 of the 143 gorillas Magda had been working with, along with thousands of other primates and humans. It's estimated that the gorilla population in Odzala-Kokoua dropped from 42 000 to 20 000, putting the lowland gorilla on the list of critically endangered species and making research and conservation efforts even more critical.
In 2010, Magda and her team moved their base to Ndzehi. Their current research focuses on the interaction between gorillas and chimpanzees and, with the increase in gorilla-trekking tourism, the interactions between gorillas and humans.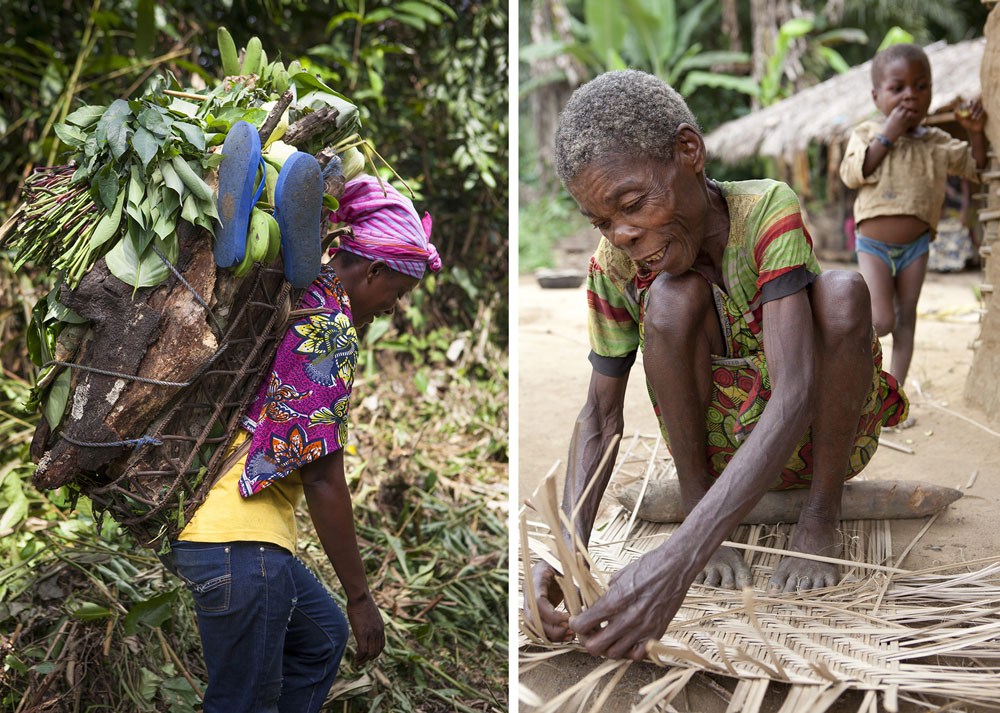 Leaving Ombo in the glow of dusk, I am struck again by the abandoned house – the roof has caved in as the lush vegetation quietly overwhelms it. The longer I spend in the Congo rainforest, the more I notice the abundance of life supported by a delicate ecosystem; not just the give and take between plants and insects, birds and mammals, but also the delicate balance between humans and the forest. I am dejected by the impact of humans on our world, but I am also filled with hope that the love people have for their homes, combined with conservation efforts, will create a shift in values. And as jobs are created, and families are educated, the inhabitants of this precious Congo rainforest will, in turn, become its most potent protector.
Contributors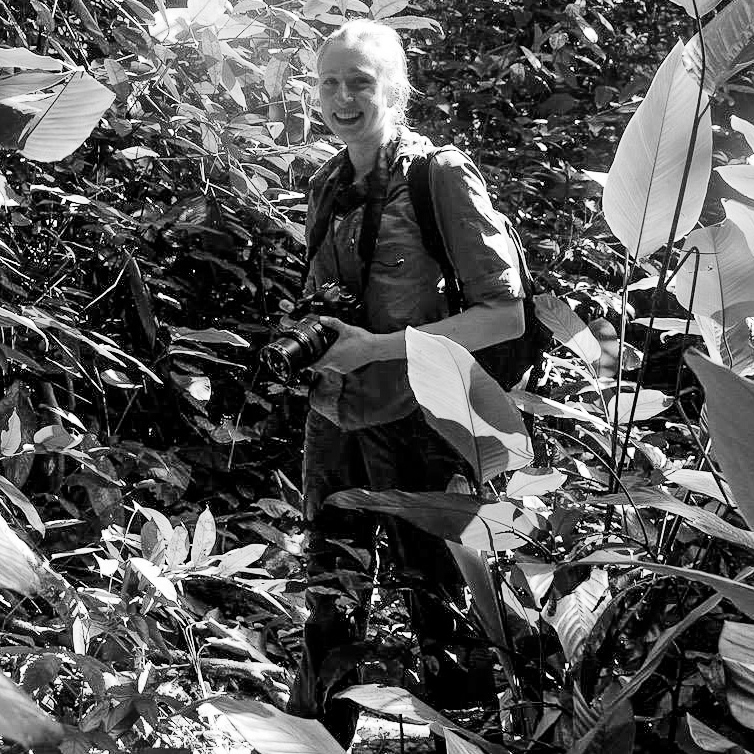 SOPHIE SMITH is a Cape Town-based photojournalist. With a background in journalism, education and marketing, she aims to use her photography to bring awareness to humanitarian and conservation causes worldwide, particularly in Africa. She also dabbles in wedding photography and portraiture but when she isn't taking photos she loves road-tripping adventures with her husband, rock climbing, hiking, long runs and quality time with friends (especially when there is good food involved).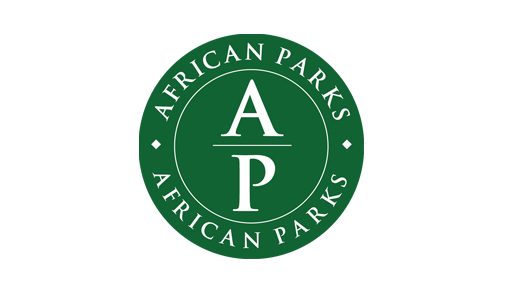 A special thanks goes to African Parks, particularly Cynthia Walley, Guillaume Le Flohic, and Carien Soldatos, who helped us put this issue together by donating their valuable time, information and imagery.
To comment on this story: Download our app here - it's a troll-free safe place 🙂.

---
HOW TO GET THE MOST OUT OF AFRICA GEOGRAPHIC:
Travel with us. Travel in Africa is about knowing when and where to go, and with whom. A few weeks too early / late and a few kilometres off course and you could miss the greatest show on Earth. And wouldn't that be a pity? Browse our famous packages for experience-based safaris, search for our current special offers and check out our camps & lodges for the best prices.
Subscribe to our FREE newsletter / download our FREE app to enjoy the following benefits.
---