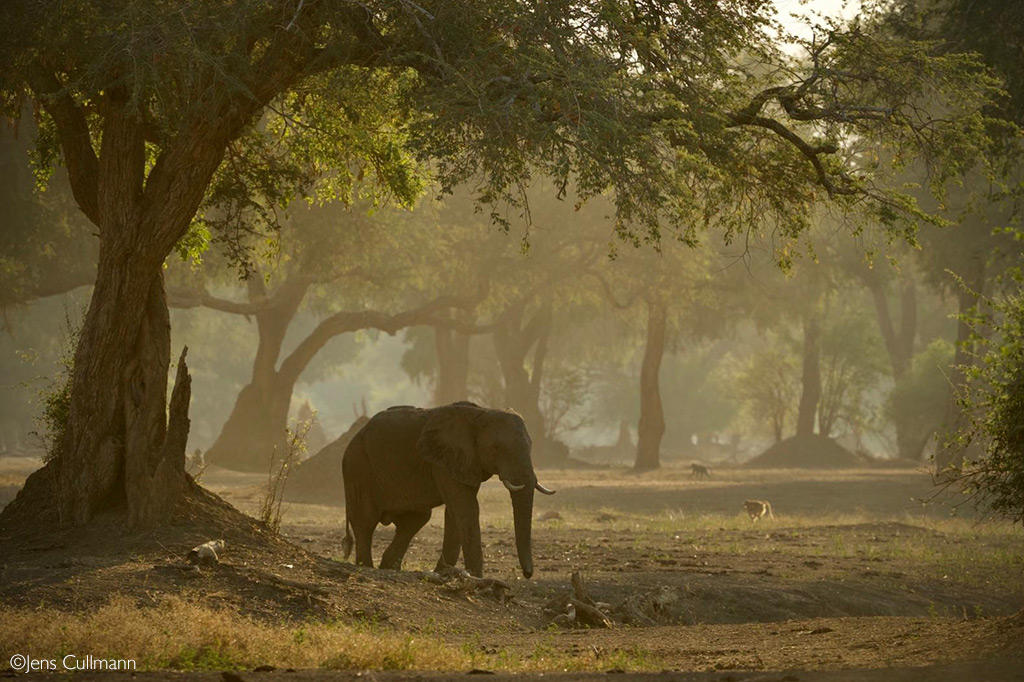 CEO NOTE: 13 November 2020
This is a copy of our weekly email newsletter. Subscribe here to receive the newsletter.
"Right now it's sweltering hot, and I am sitting in the shade of a tree as I watch a drying pool of water for signs of life. Early this morning I managed to get some wifi at reception, and heard from home that Germany is about to go into another LOCKDOWN! My thoughts are with my family and especially my grandmother, who turns 95 soon. Lockdown means no family gathering for her." – Jens Cullmann via Whatsapp.
Jens, our reigning Photographer of the Year, is in Mana Pools as you read this, doing what he does – an annual immersion into this ICONIC protected area to get the best possible images as Mana transitions from dry to wet season. The above image was taken by Jens.
Our first story below provides useful info about Mana Pools (which I hope is on your SAFARI bucket list) accompanied, of course, by excellent imagery from our talented Photographer of the Year entrants. Speaking of which, our 2021 Photographer of the Year kicks off on 1 January and we have lined up the best ever prize of a safari to Khwai Private Reserve in Botswana! Start searching your image archives and watch this space for further announcements.
As you know, things are pretty DIRE in the safari and conservation industries right now. Our second story below explains the impact of Covid-19 on protected areas and the people who depend on them.
We also revisit a fantastic book CELEBRATING painted wolves in our third story below, where your purchase (as a festive season gift!) will help to keep these iconic predators safe. Our fourth story is a fascinating look at how good intentions can have bad consequences. I wonder how often this happens as humankind tries desperately to right the wrongs?
Thanks for all the emails responding to my question last week about the killing FOR FUN of ocean predators versus land predators. Every one of those who wrote to me stated unequivocally that there is no difference – each is as morally bankrupt as the other.
Story 1
https://africageographic.com/stories/mana-pools/
ICONIC SAFARI: Mana Pools is Africa's iconic park for bushwalking without a guide – renowned for encounters on foot with wild dogs & relaxed elephant bulls

Story 2
https://africageographic.com/stories/covid-19-perfect-storm-threatens-conservation-in-africa/
PERFECT STORM: A new report examines just how bad COVID-19 is for Africa's wildlife and protected areas and what needs to be done to save our wild spaces

Story 3
https://africageographic.com/stories/africas-wild-dogs-a-survival-story-part-2/
GET INVOLVED: 'Africa's Wild Dogs – A Survival Story' is a photographic book celebrating these charismatic predators and telling their story. Proceeds go to saving them

Story 4
https://africageographic.com/stories/saving-rodents-losing-primates-we-need-tailored-strategies-to-manage-bushmeat-trade/
SAVING RODENTS TO LOSE PRIMATES: Bushmeat trade: Viewing all bushmeat trade through one lens over-simplifies the complex situation and could lead to accelerated disappearance of some species

Simon Espley – CEO, Africa Geographic