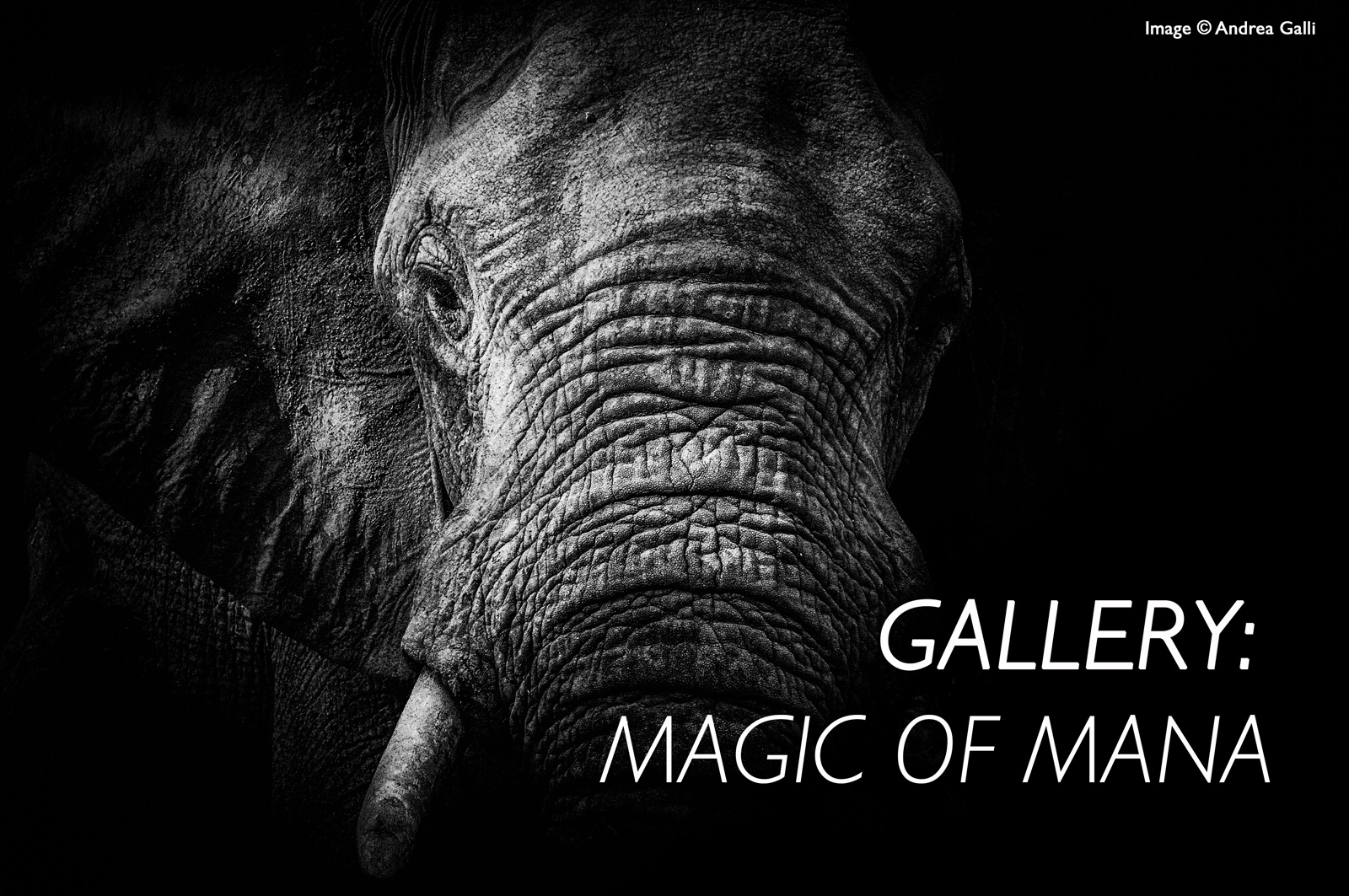 Magic of Mana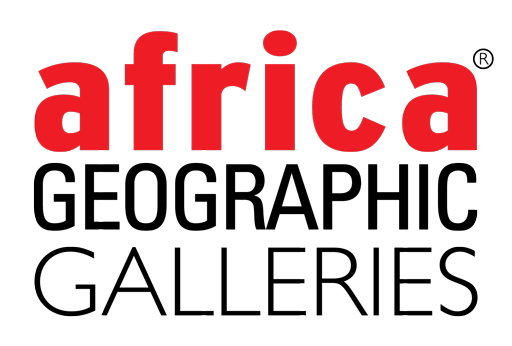 The magic of Mana Pools
Mana Pools National Park in Zimbabwe is a UNESCO World Heritage Site and a RAMSAR site of international importance. However, besides these titles, there is a special magic that lives here that safari-goers often describe as 'the magic of Mana'.
Perhaps it's the setting on the biodiversity-rich floodplains of the mighty Zambezi River. Or perhaps it's the opportunity for up close and personal walking and canoeing safaris – and the chance for those once-in-a-lifetime game sightings.
Whatever it is, we on the AG team were lucky enough to experience the 'magic of Mana' vicariously through some incredible entries into our Photographer of the Year 2017 competition. All of the images in this gallery were taken in Mana Pools, and for us, they convey that special magic that exists only there. The chance to see it and experience it in real life would indeed be magical.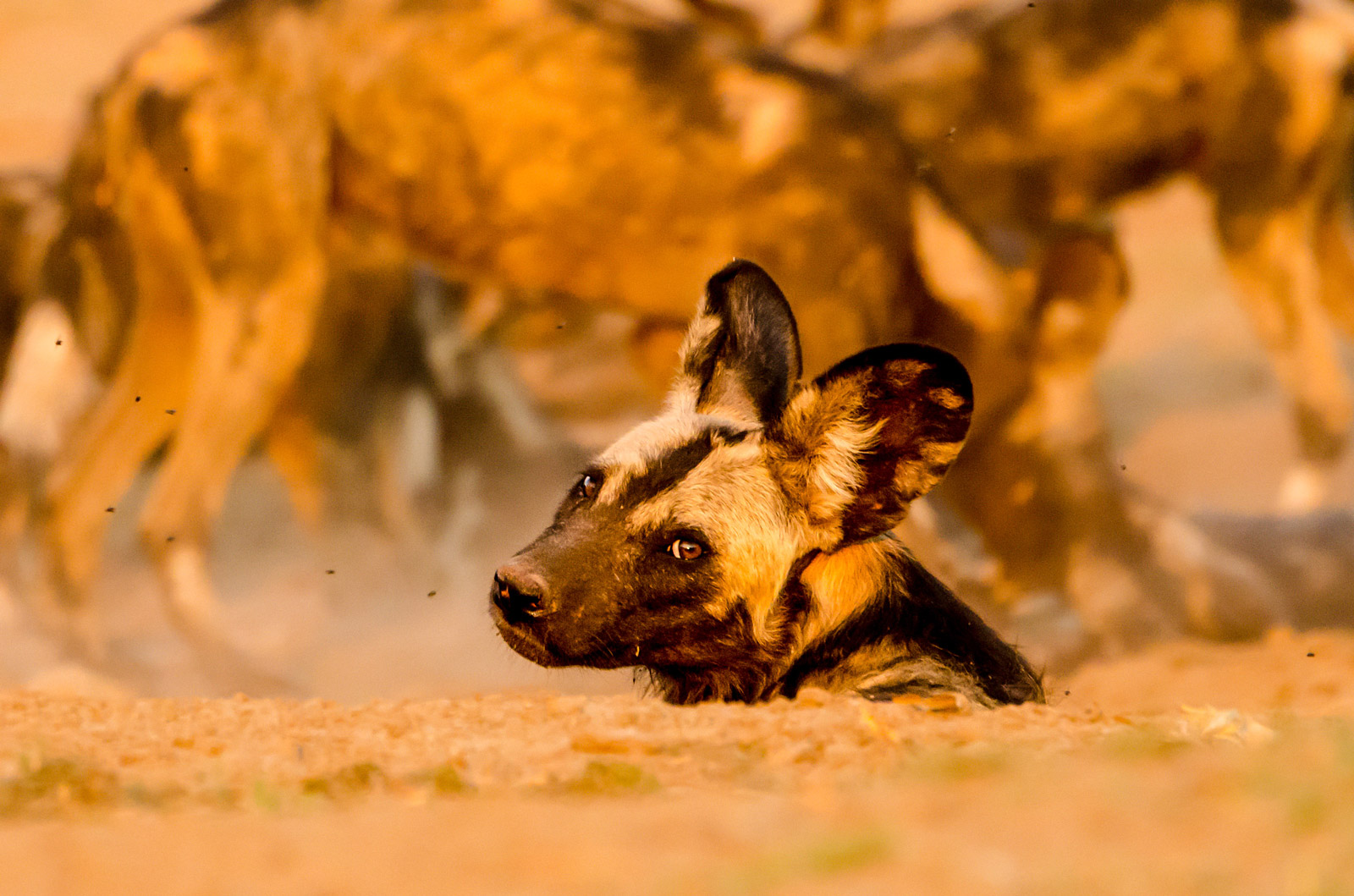 📷  Mana Pools is a haven for some of the largest free-roaming packs of wild dogs in Africa. © Alex Naert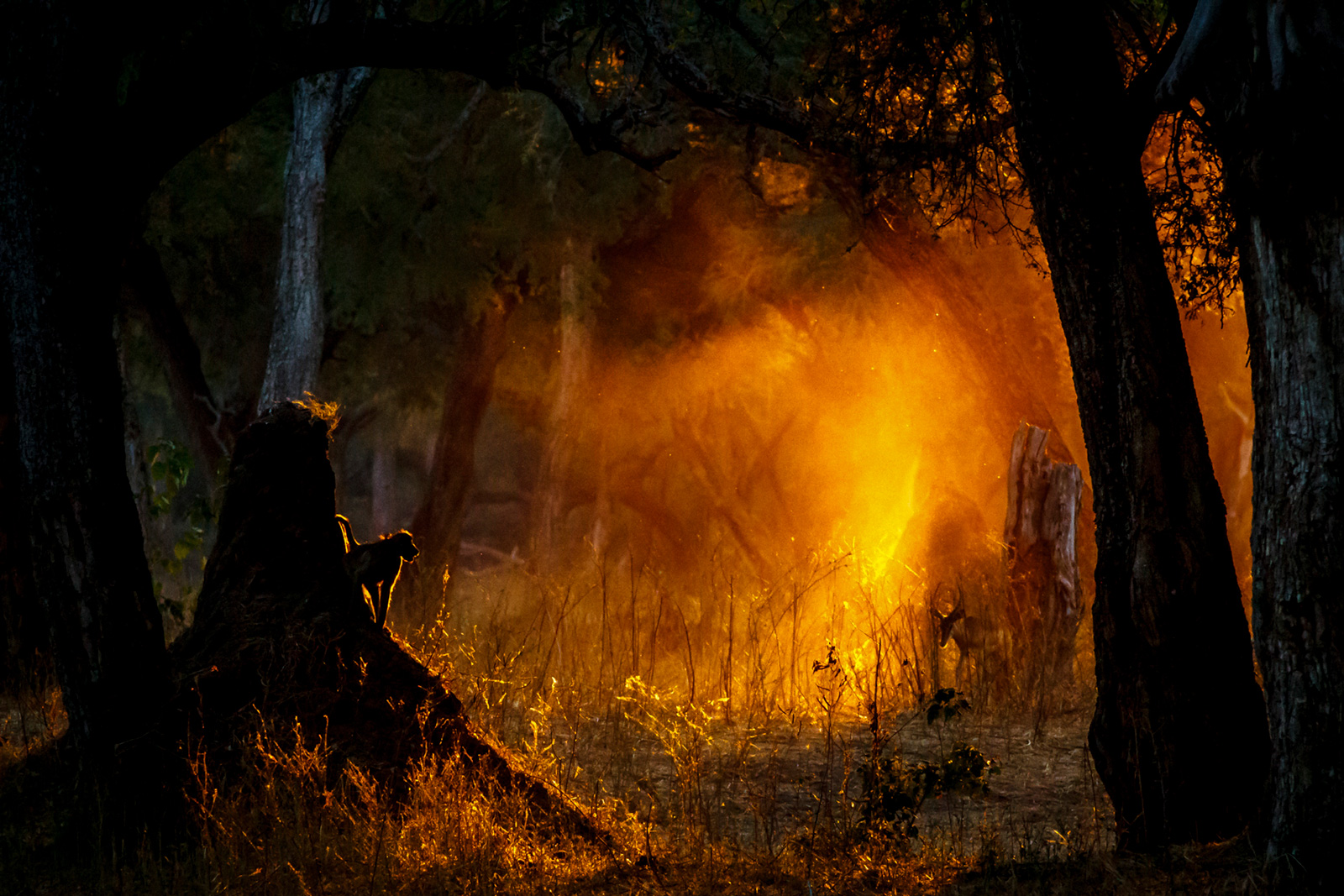 📷  Mana Pools is renowned by photographers and safari enthusiasts the world over for the quintessential golden light that shines through its woodland – there seems to be no other place in Africa offering such dazzling displays of morning and evening light. © Charlie Lynam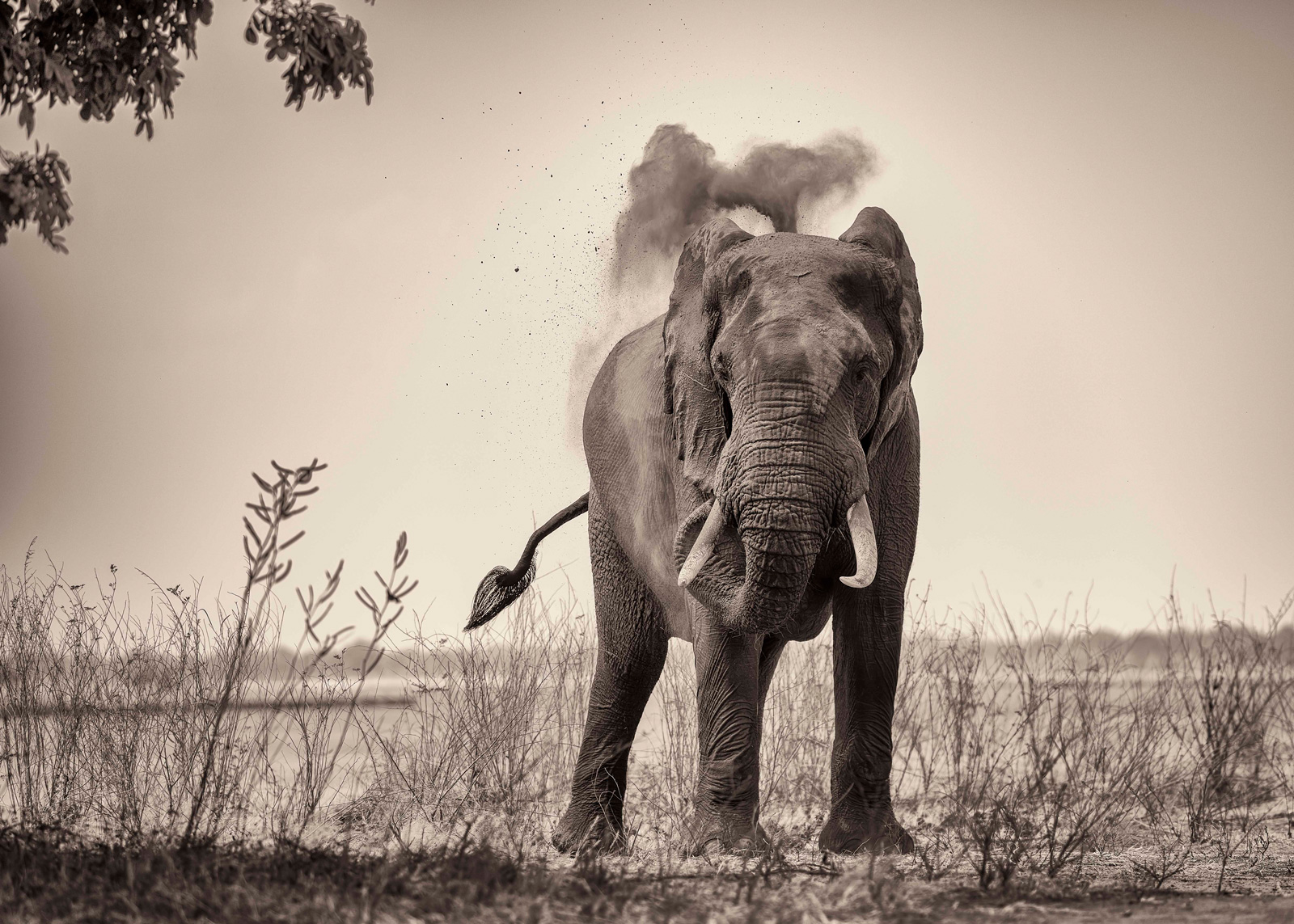 📷  For some, there is no more spectacular visual display in the wilds of Africa than the sight of an elephant giving itself a dust bath. © Nicholas Dyer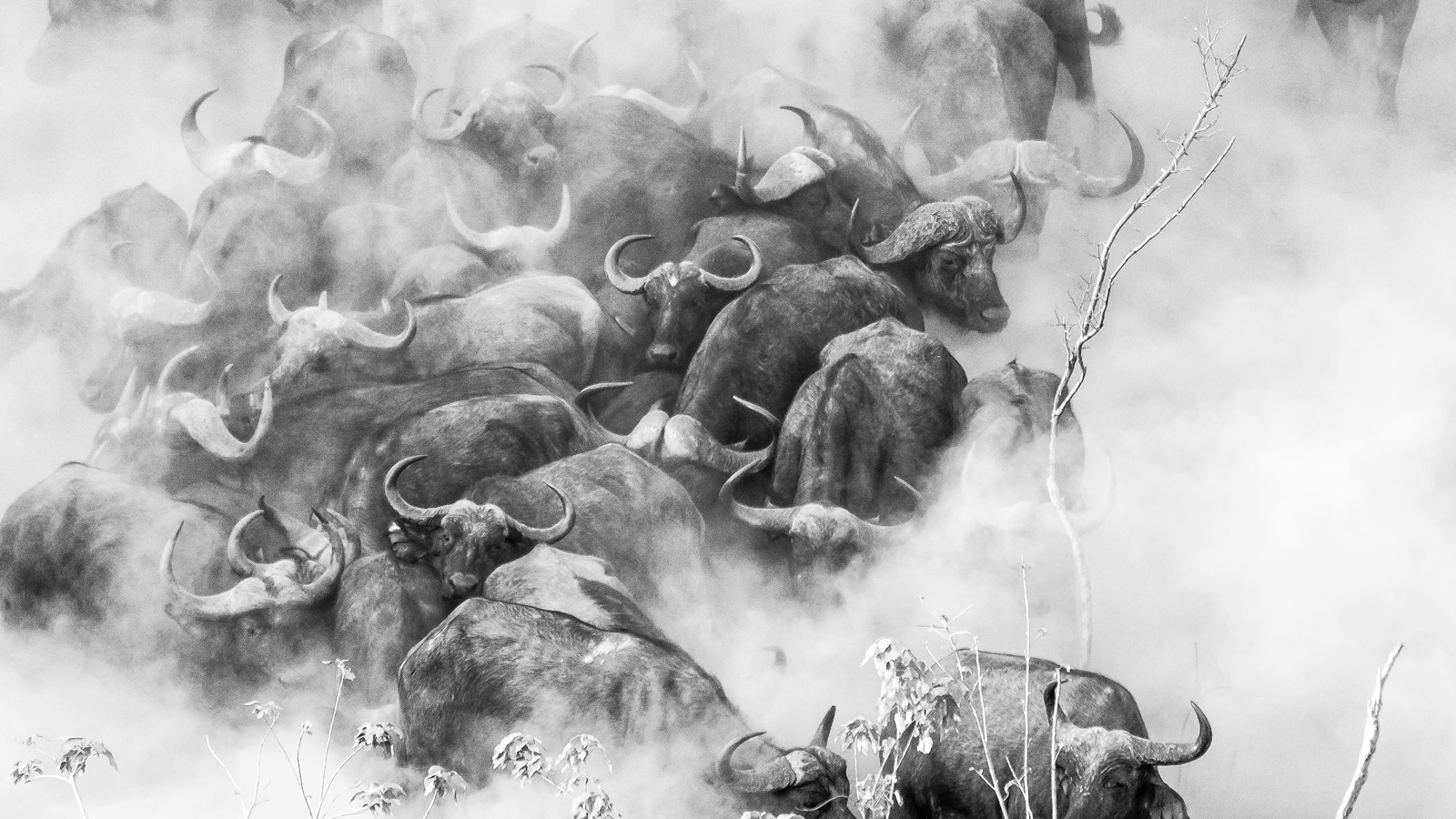 📷  This image of buffaloes in the dust has an almost Serengeti-like feel to it – but Mana is home to huge herds of buffalo, too. © Andrea Galli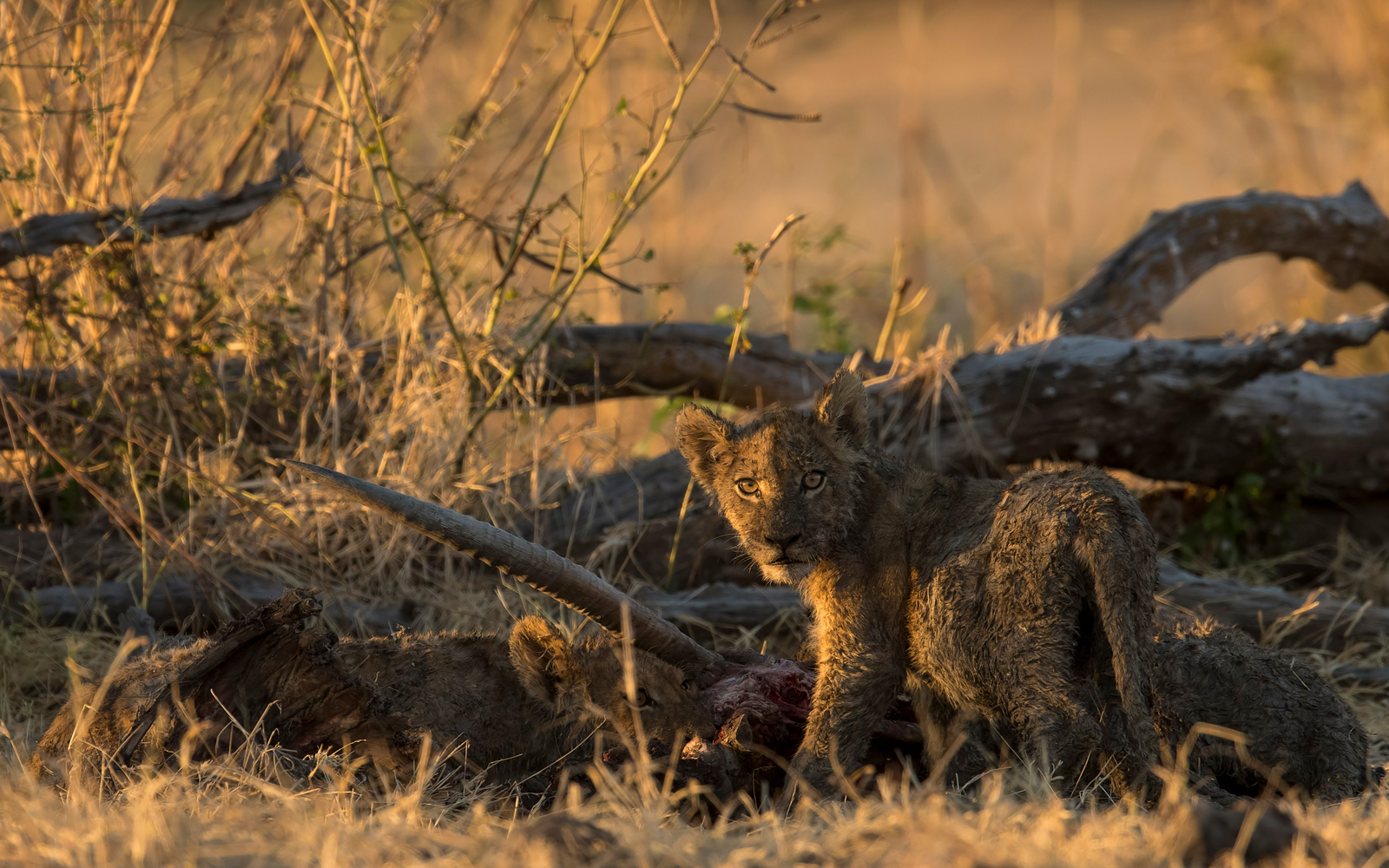 📷  A lion cub practising its bush camouflage – perhaps as part of its latest hunting strategy. © Nicholas Dyer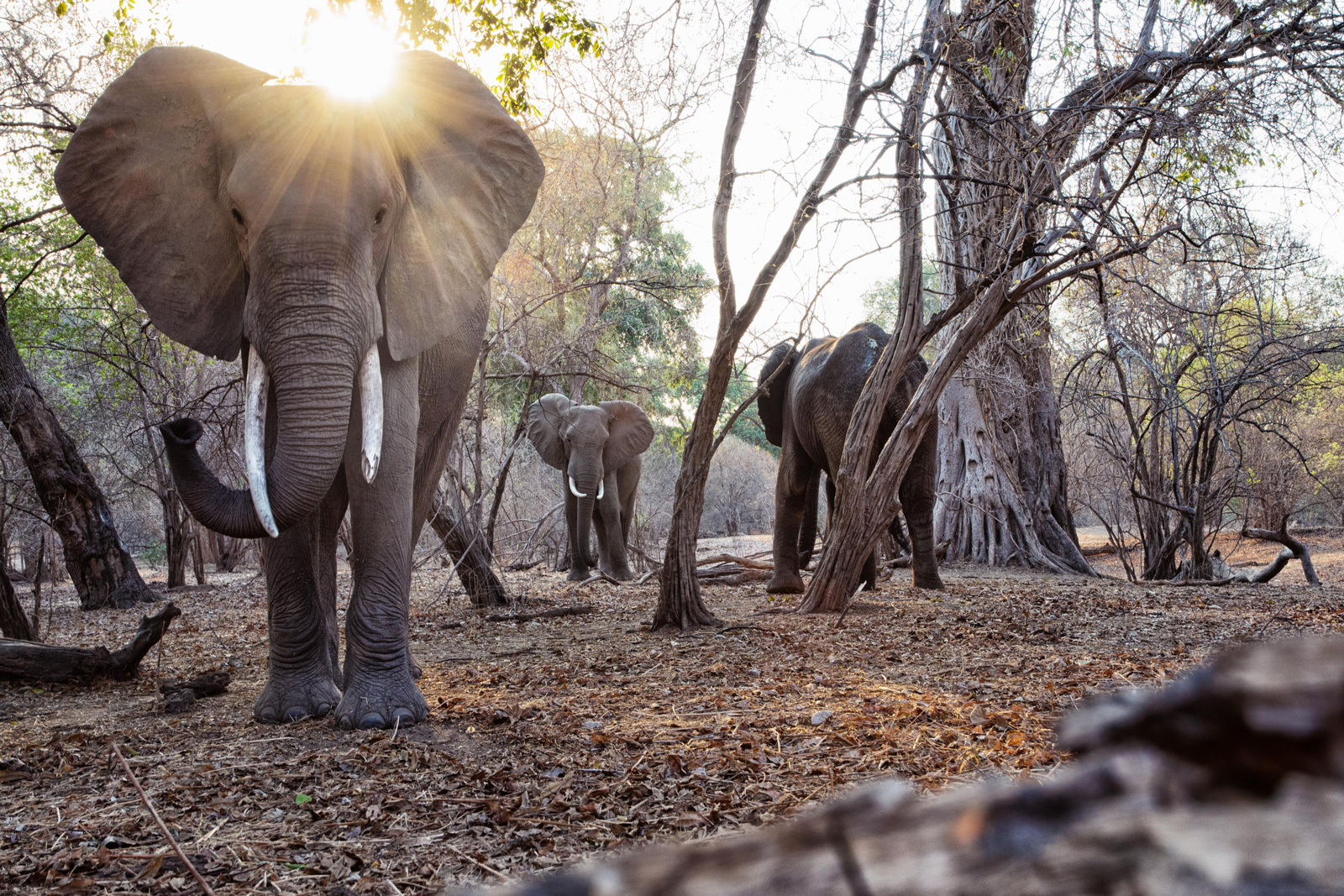 📷  More of that spectacular Mana light, this time with some beautiful, gentle giants in the foreground. © Linda Oteri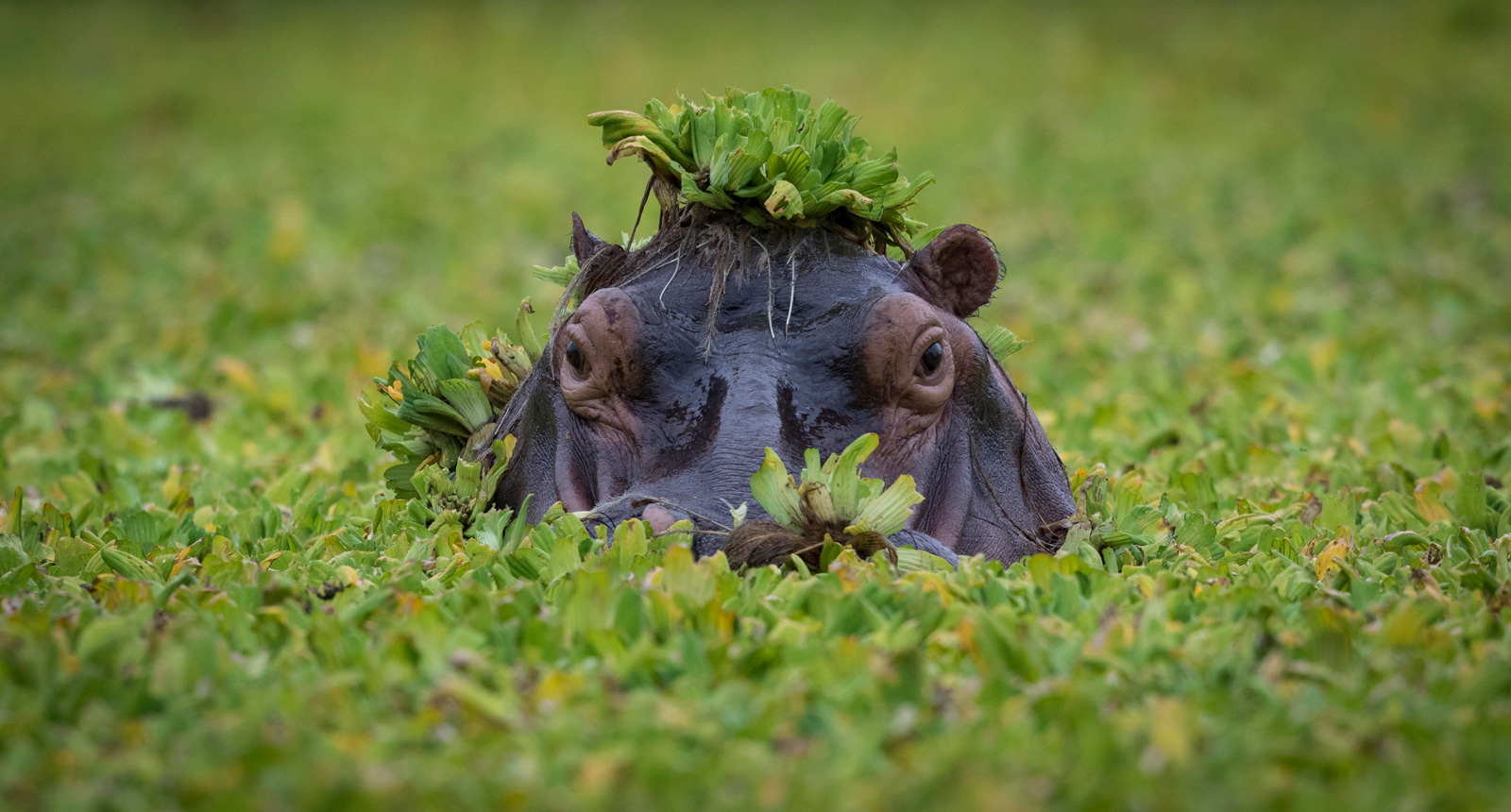 📷  A curious hippo with an interesting hat selection pops out of one of the pools in the park. © Jens Cullmann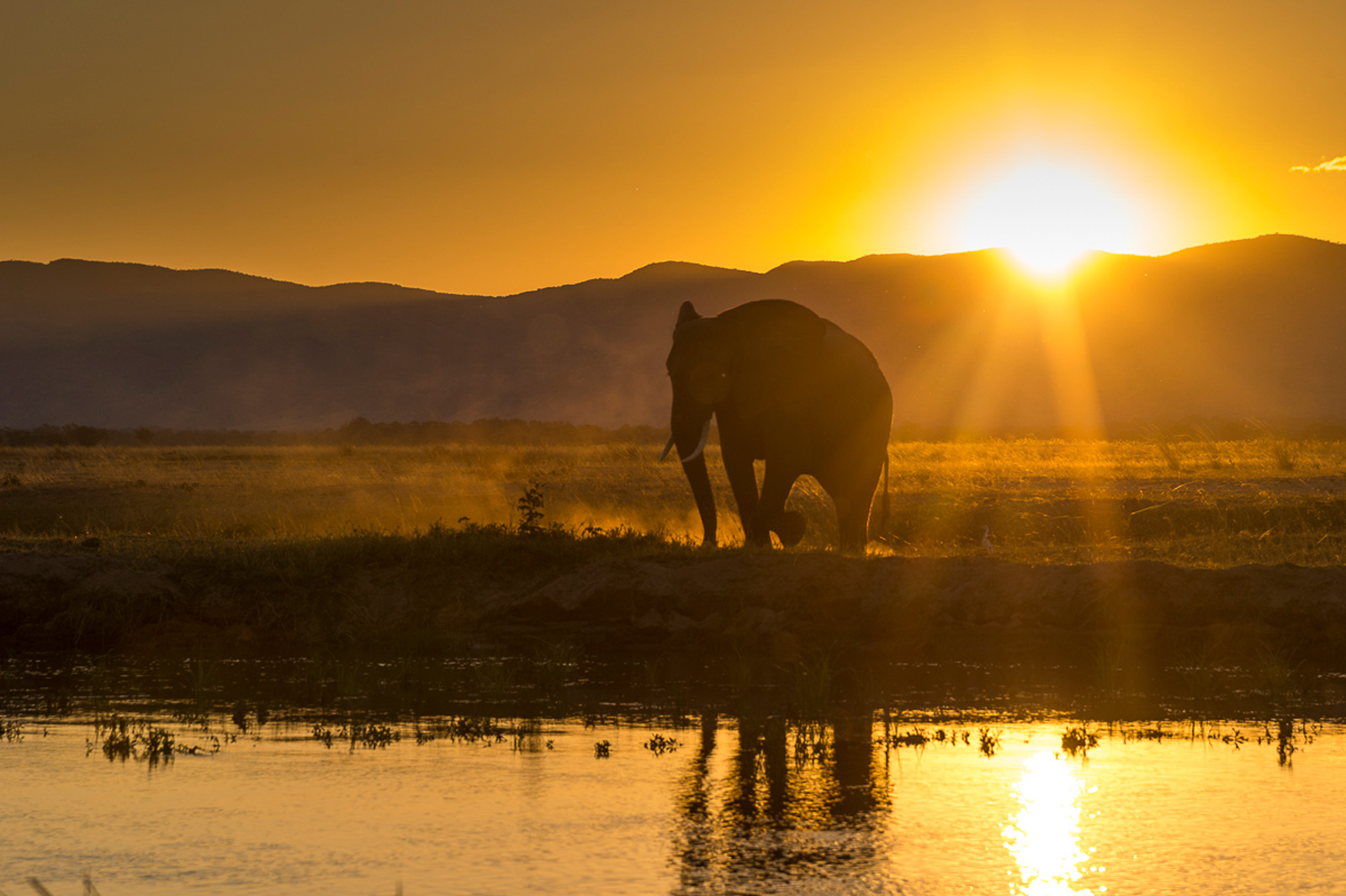 📷  A magnificent elephant coming down to the mighty Zambezi River for a sunset drink. © Vikram Ghanekar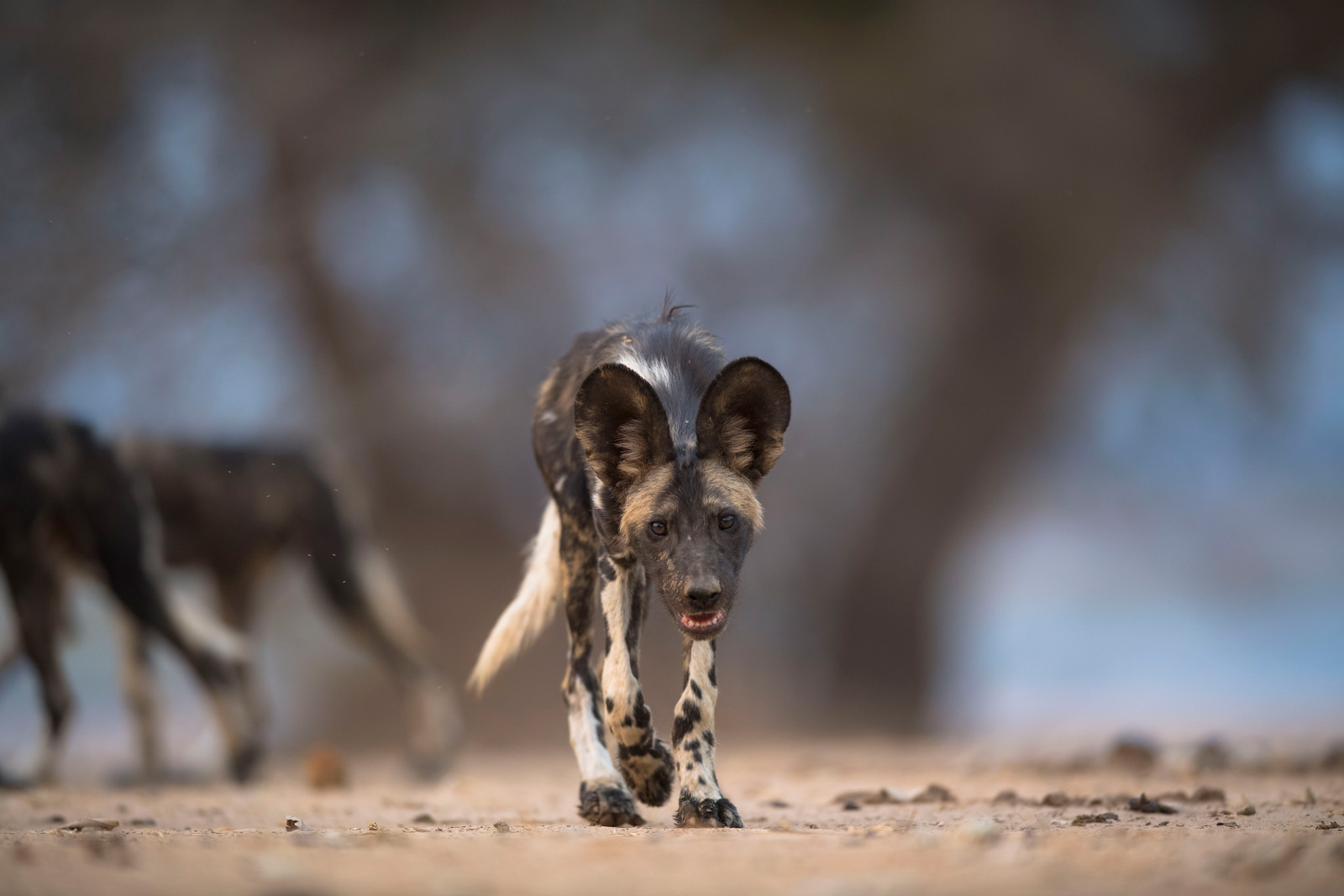 📷  Much like domestic dogs that humans are used to at home, wild dog pups display high levels of natural curiosity. © Nicholas Dyer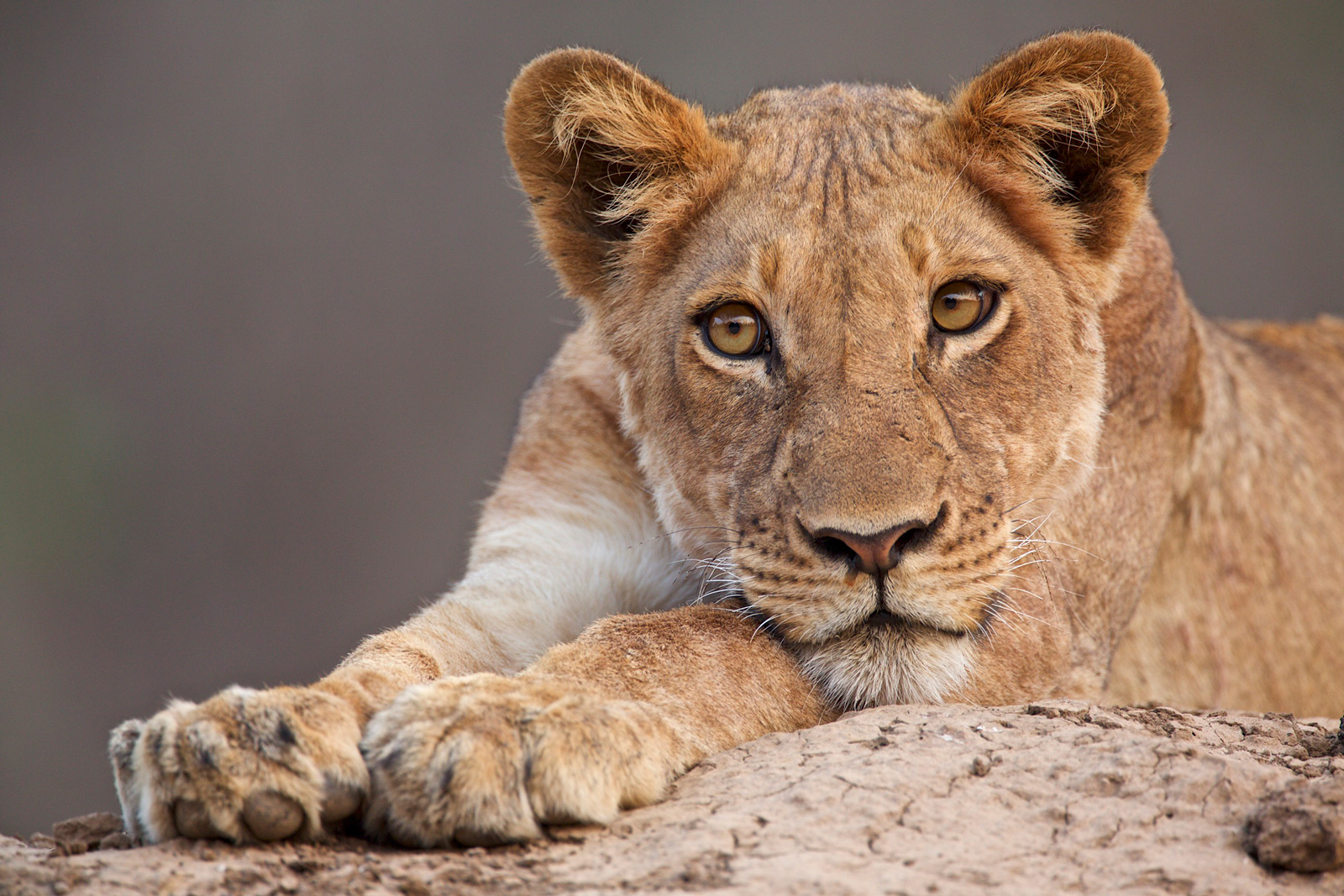 📷  The deep, enchanting stare of a young lion – a mesmerising sight. © David Fettes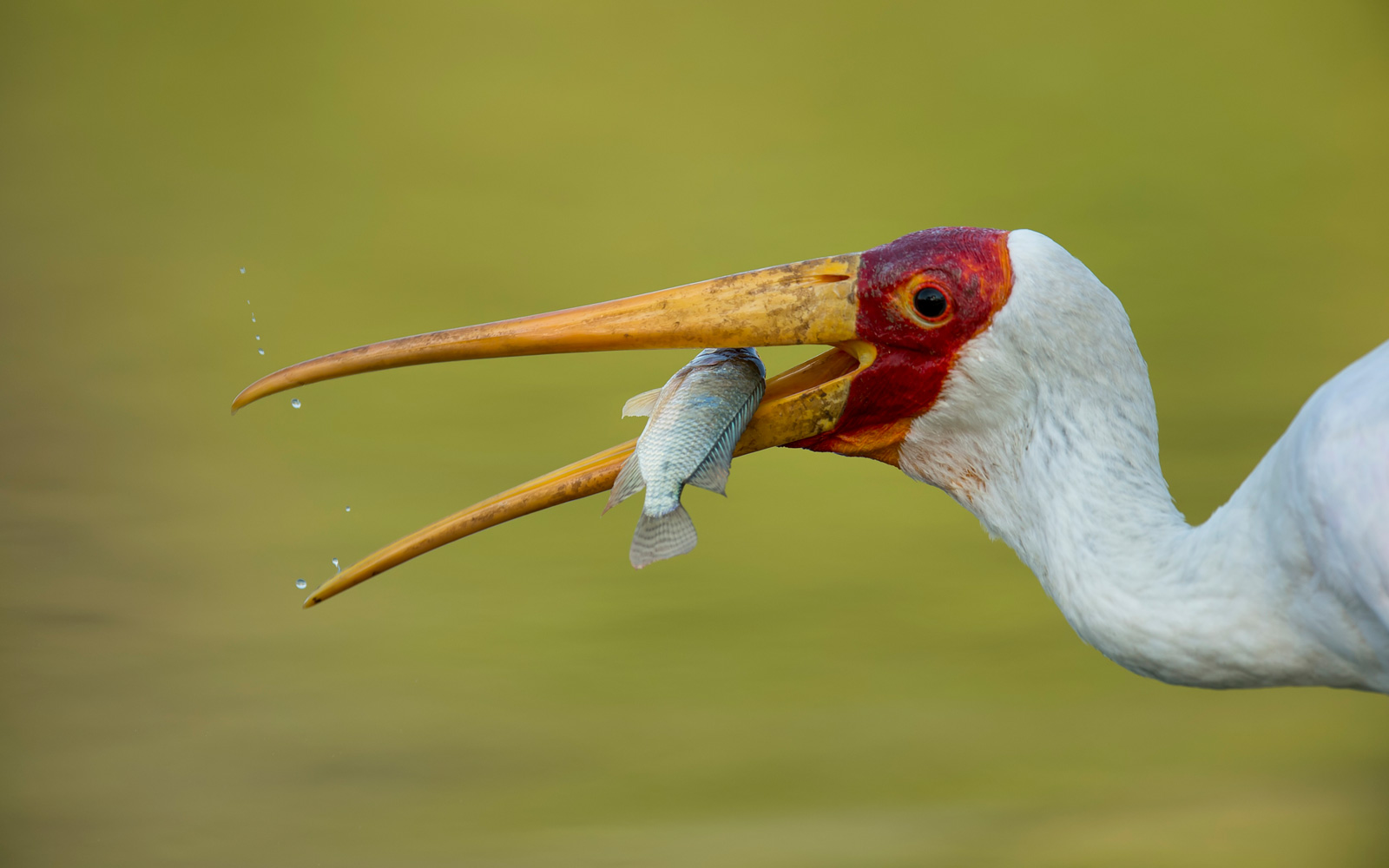 📷  A yellow-billed stork grabs another delicious fish supper. © Nicholas Dyer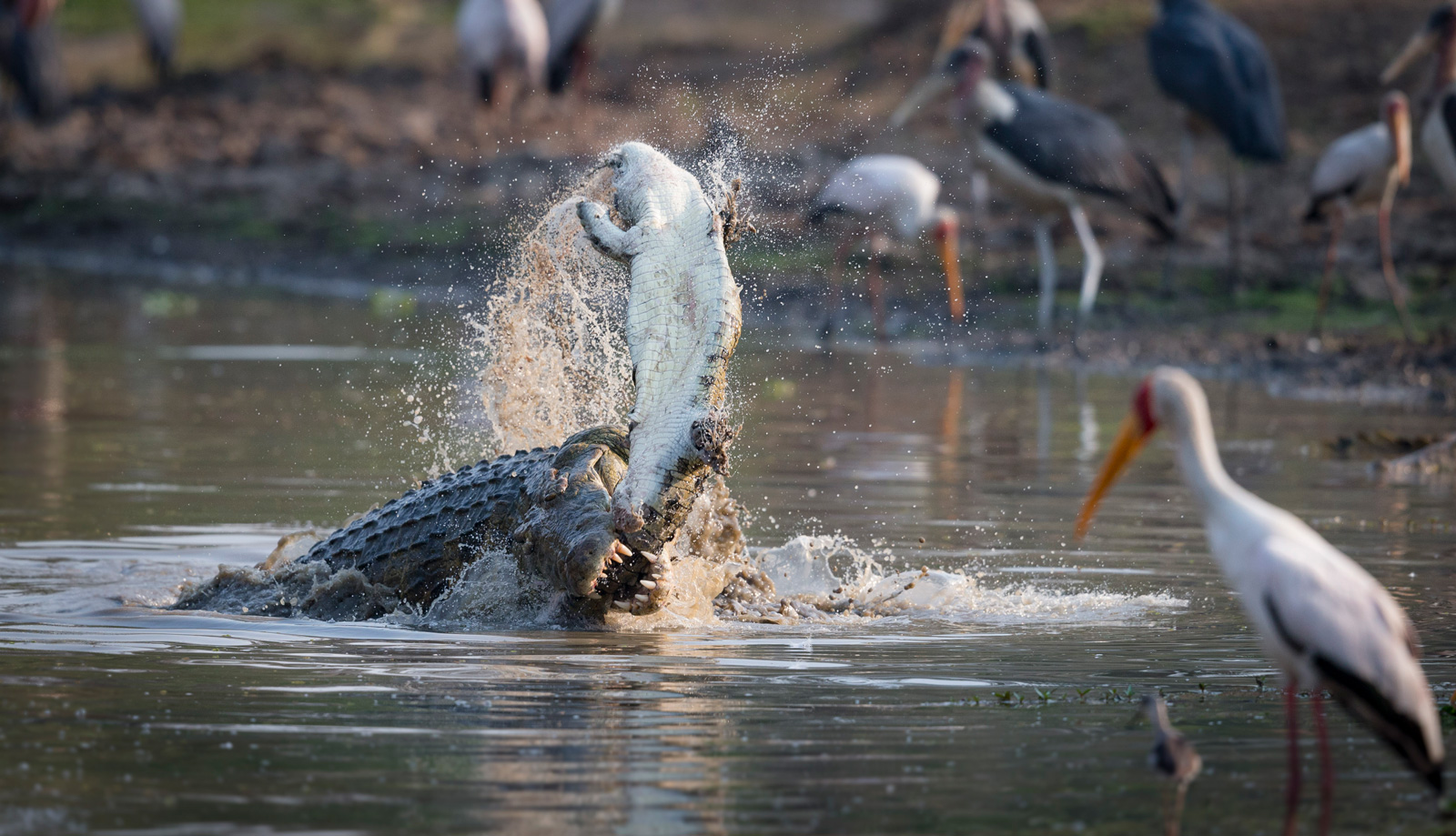 📷  A once-in-a-lifetime sighting of a crocodile displaying the brute force of its signature prey-killing manoeuvre on another crocodile. © Jens Cullmann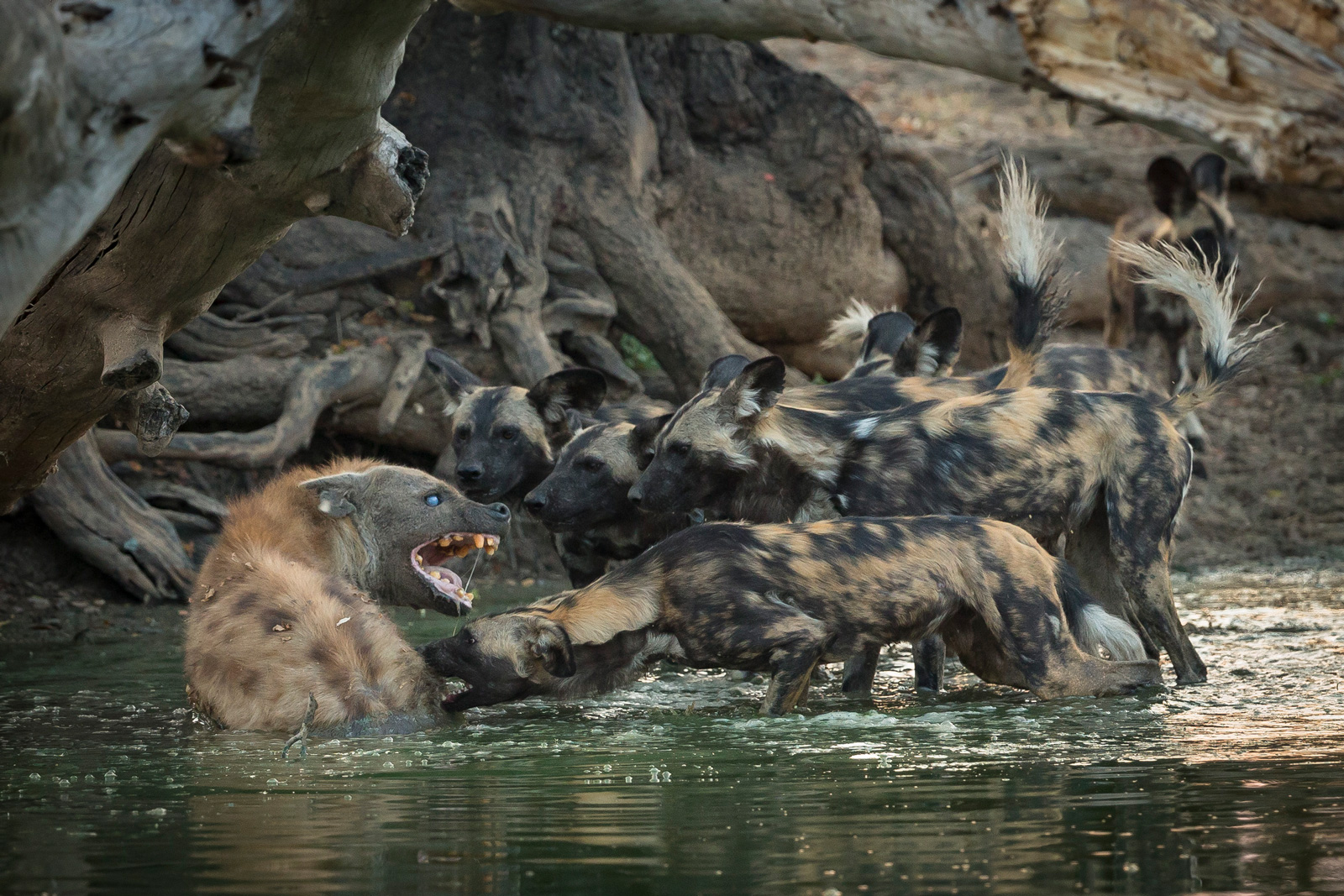 📷  Hyena versus wild dogs. Perhaps no image could tell a better story of the age-old battle between predators for control over territories and food. © Jens Cullmann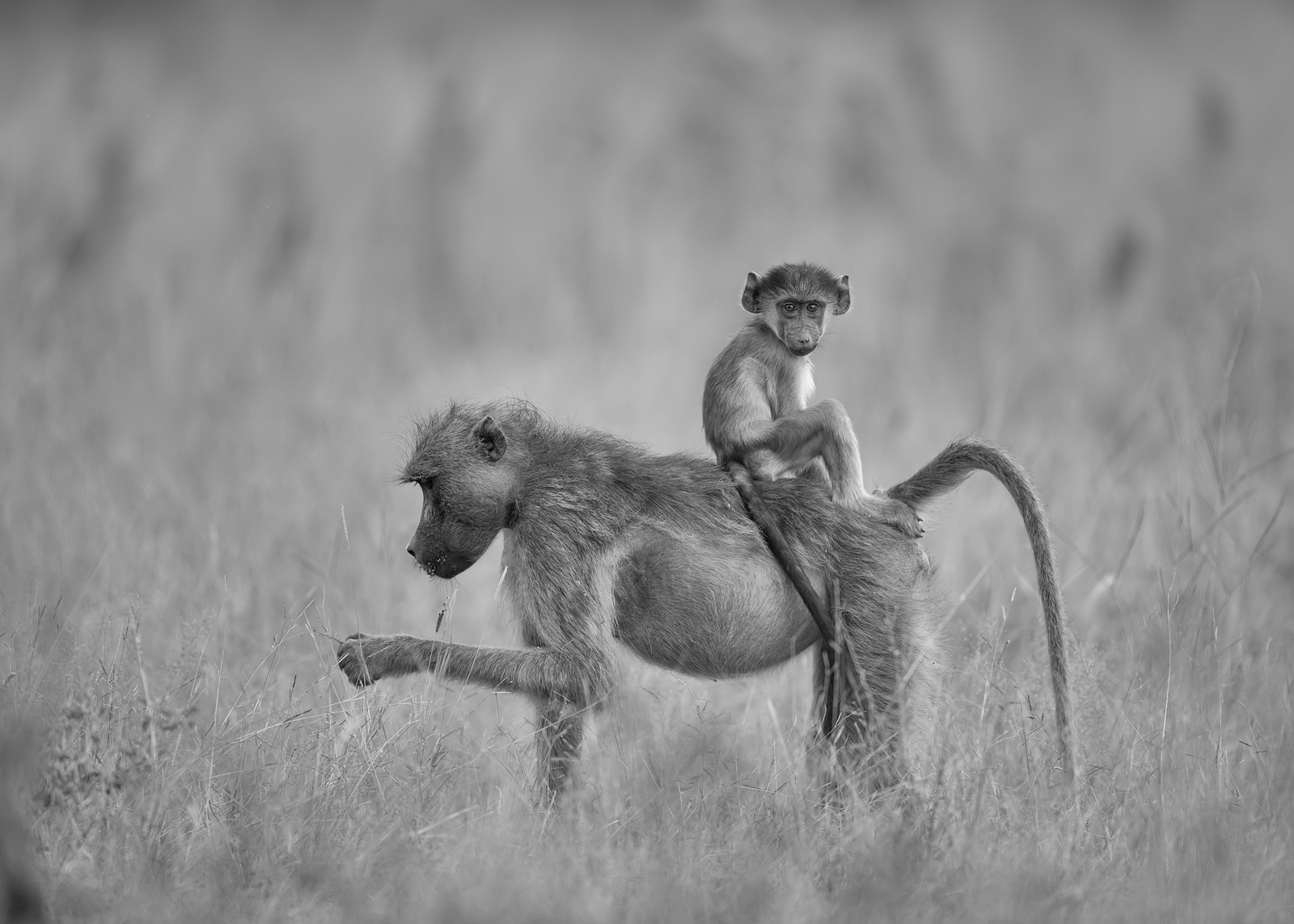 📷  A young baboon keeps watch over the savannah from the safety of its mother's back. © Nicholas Dyer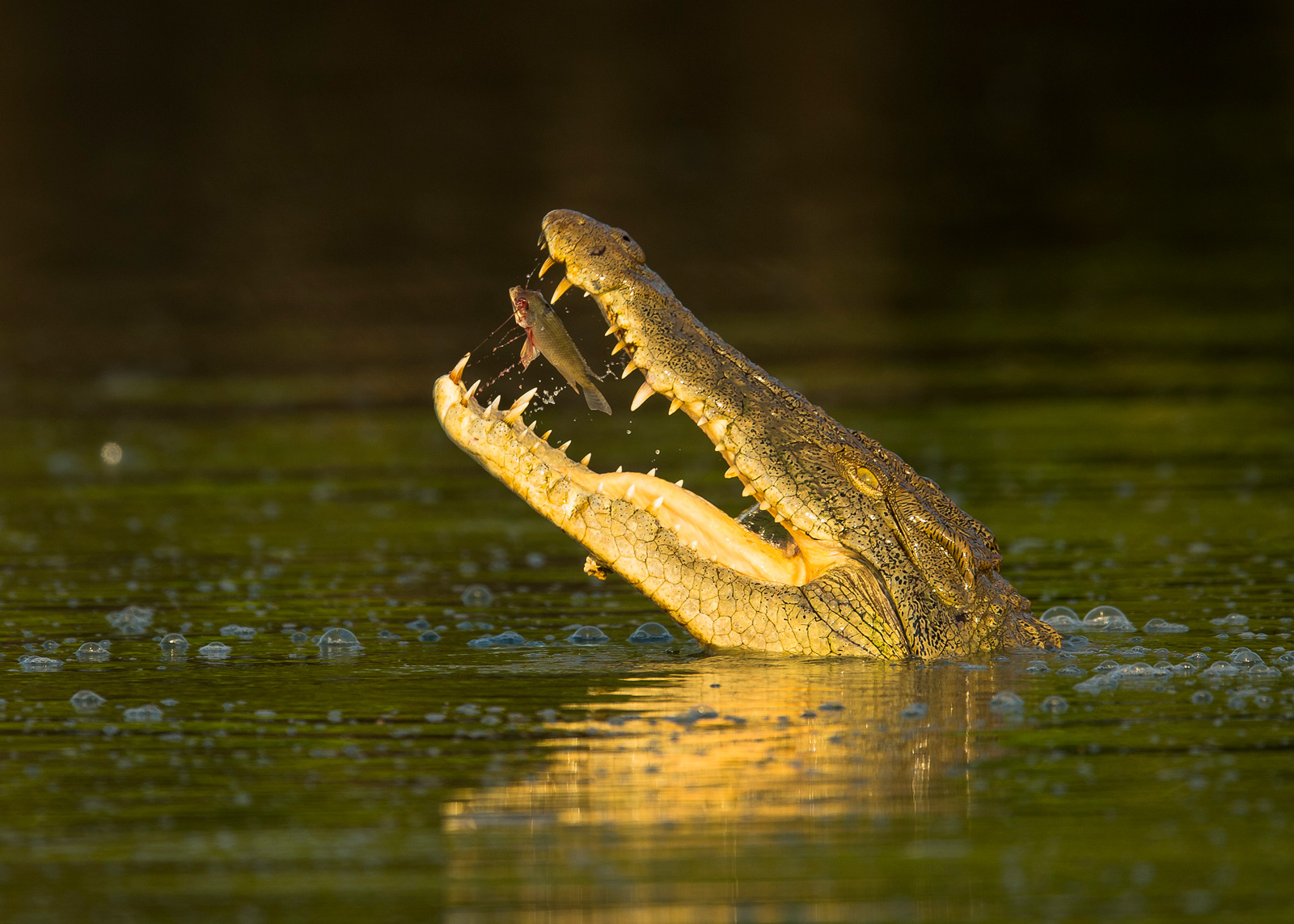 📷  Although crocodiles are feared by all who dare enter their watery territories, fish form a significant portion of their diet. © Nicholas Dyer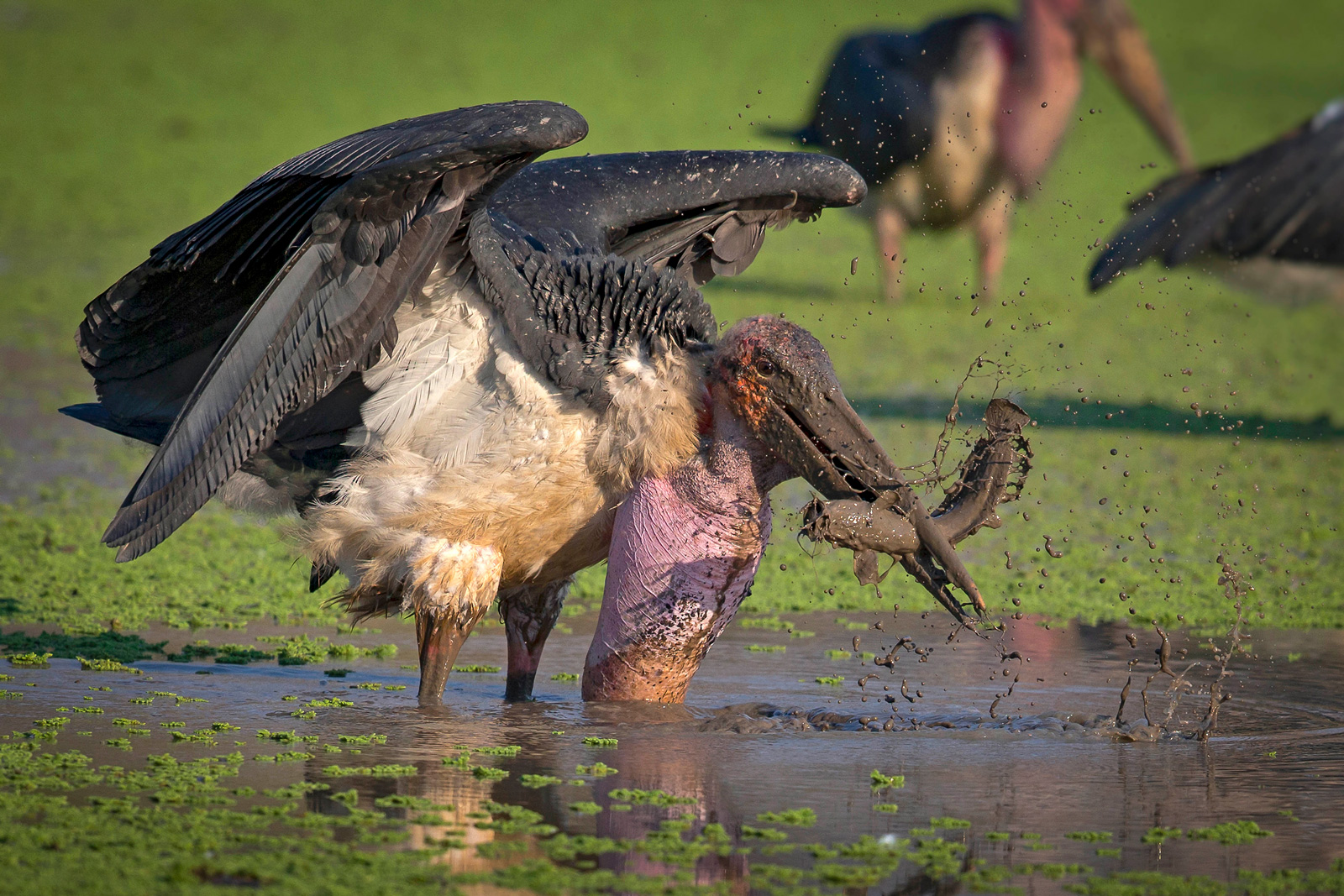 📷  A marabou stork successfully fishes out a muddy catfish for its lunch. © Jens Cullmann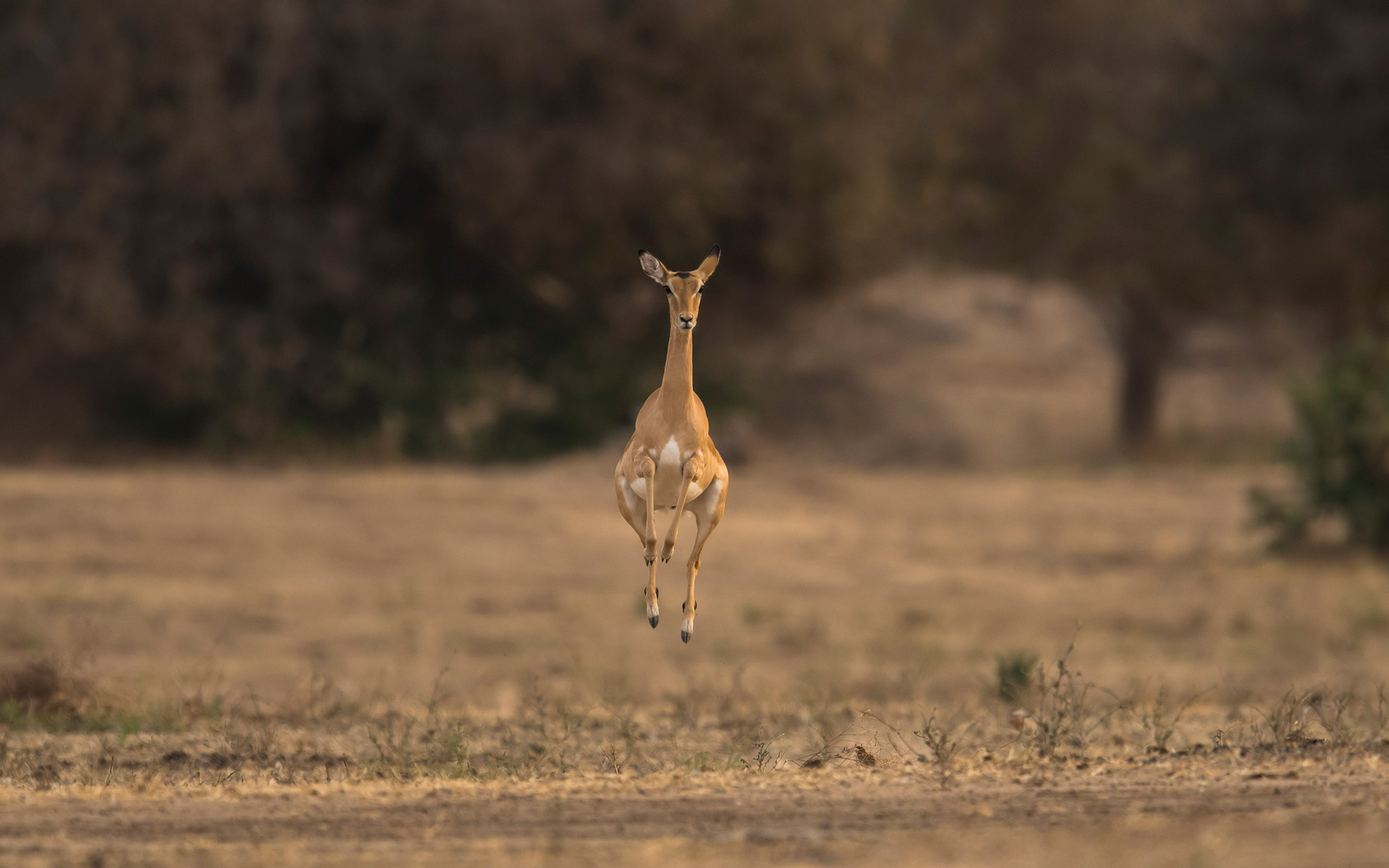 📷  Impala are indisputably graceful creatures – particularly this one which appears to be levitating above the Savannah. © Nicholas Dyer
Subscribe to enjoy more stories like this.
---
TRAVEL WITH AFRICA GEOGRAPHIC
Travel in Africa is about knowing when and where to go, and with whom. A few weeks too early / late and a few kilometres off course and you could miss the greatest show on Earth. And wouldn't that be a pity? Search for your ideal safari here, or contact an Africa Geographic safari consultant to plan your dream vacation.
---