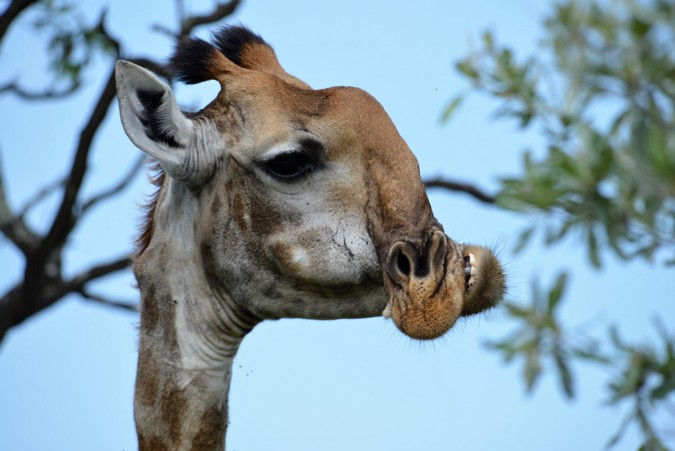 Written, and photographs, by Nikita Loreggian 
This giraffe cow, with a noticeably deformed jaw, was spotted last month on the Pretoriuskop road in the Kruger National Park, South Africa. She was with her herd and clearly in very good health – she was even able to eat despite her deformed jaw.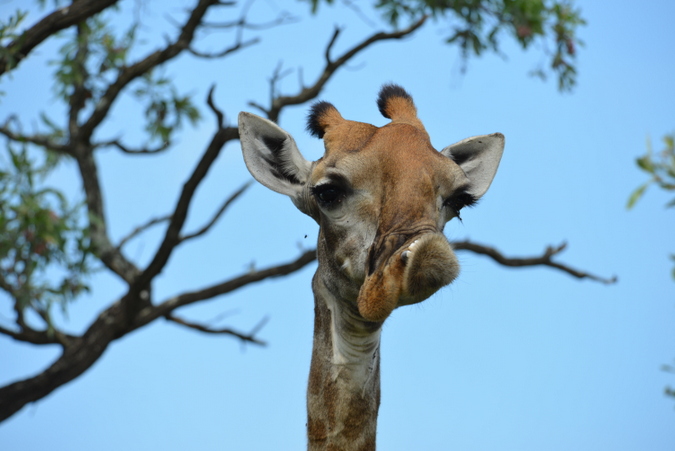 This is not a common sighting in the Kruger National Park, but there are a few of those who have seen this giraffe before. The same giraffe was spotted by someone in back in 2009, and then there was another report of seeing her in 2013.
It is wonderful to see how long this giraffe has been around in the park and that she has been able to adapt to her condition.