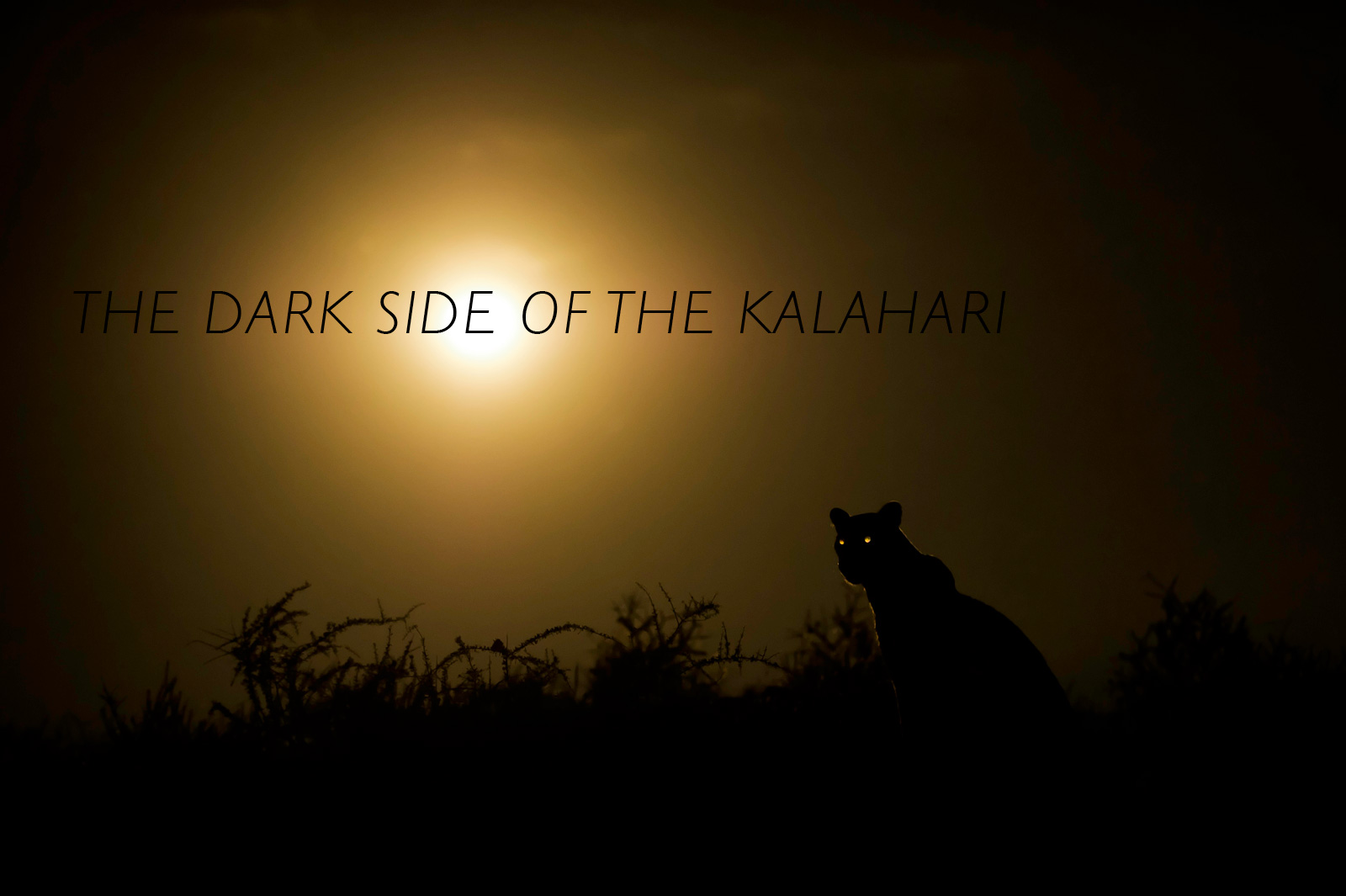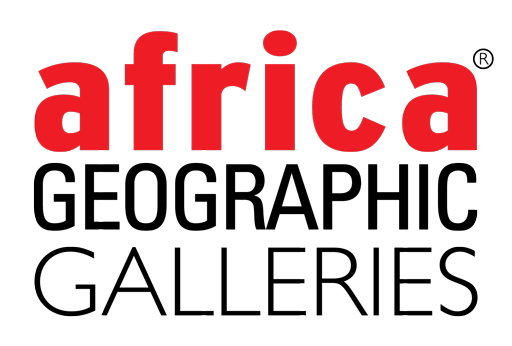 PHOTOGRAPHER HANNES LOCHNER
GIVES US A GLIMPSE OF
WHAT KEEPS HIM UP AT NIGHT

All images copyright of
HANNES LOCHNER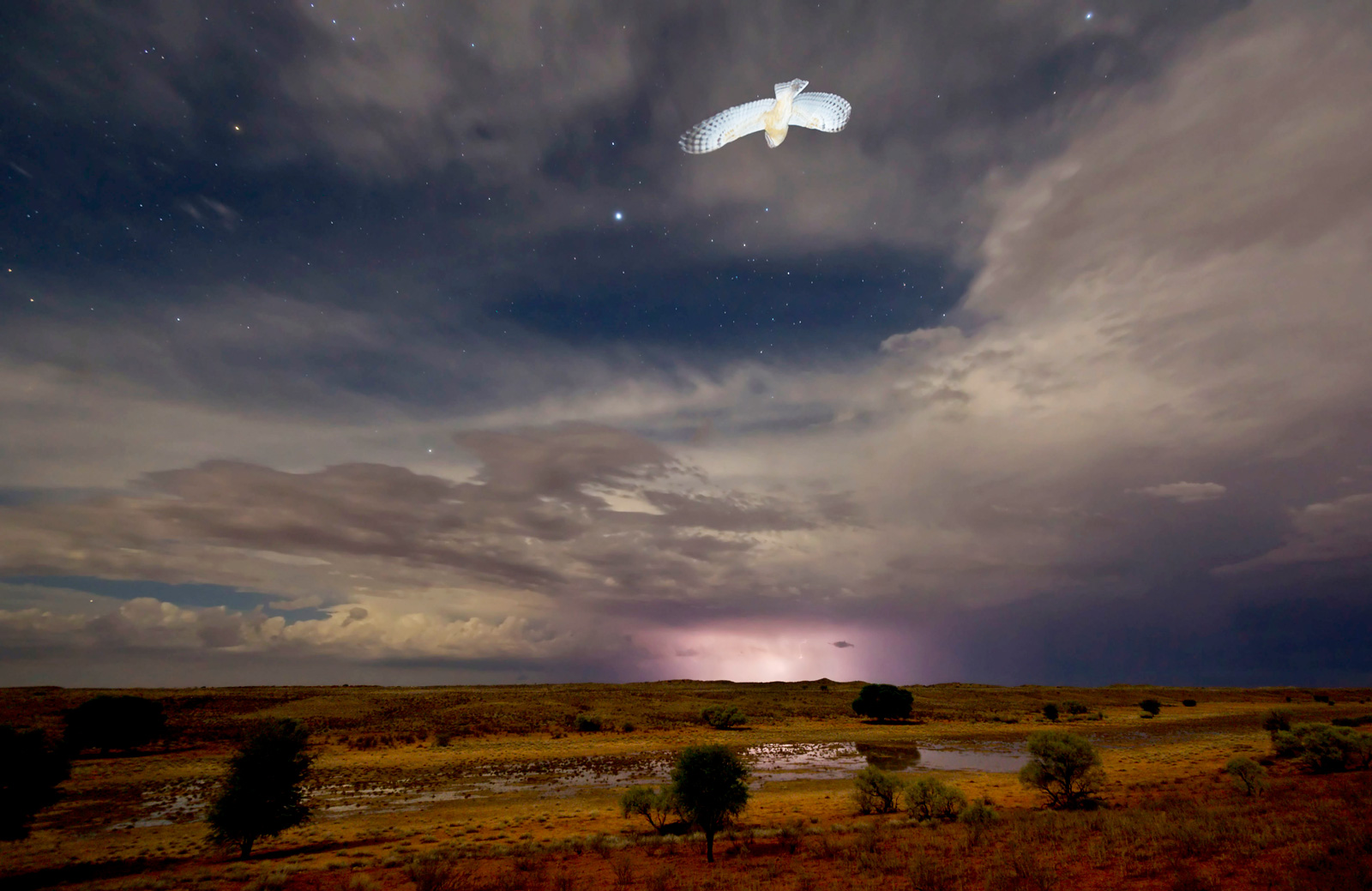 A barn owl takes flight after the rains. ©Hannes Lochner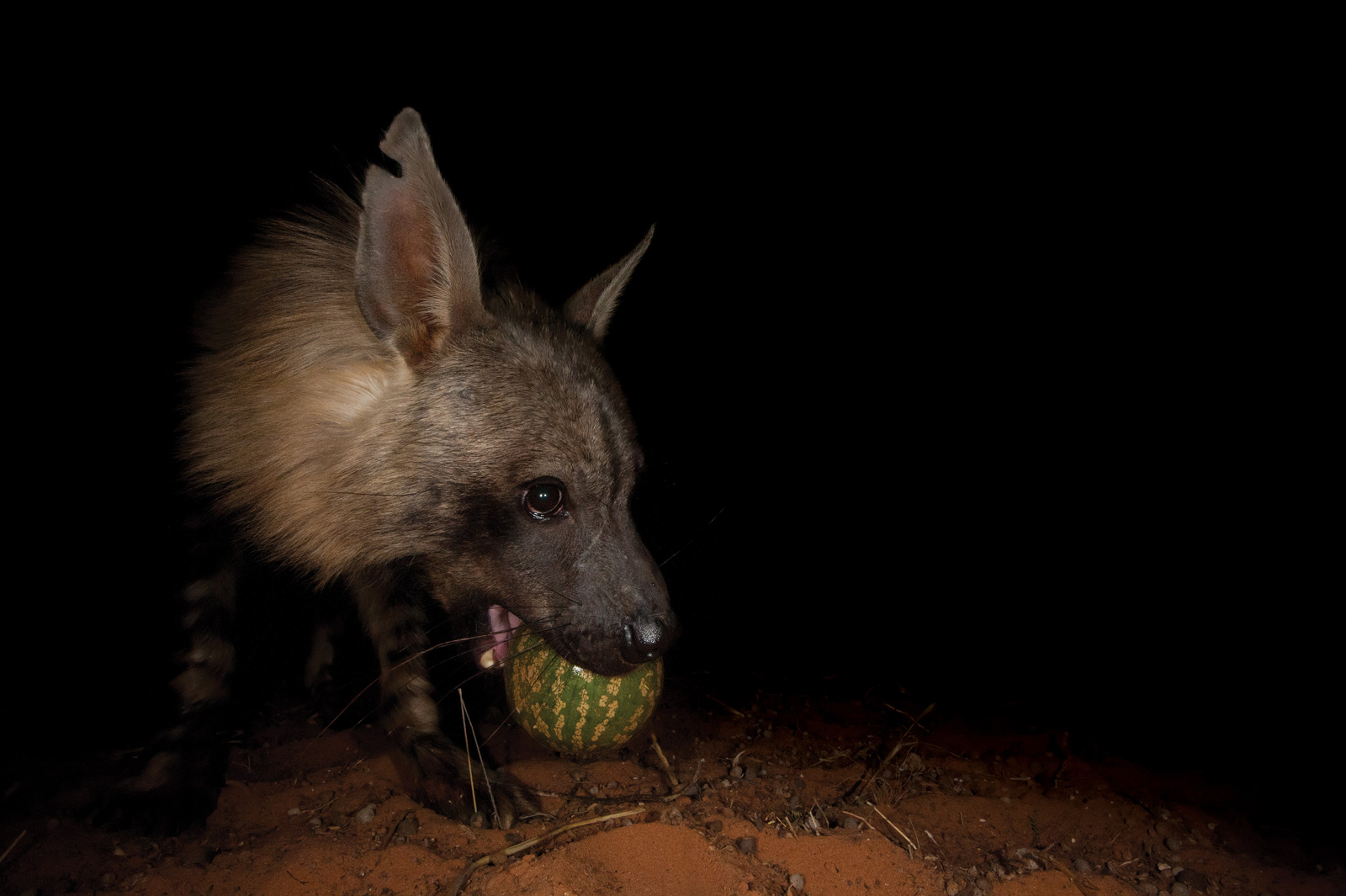 A brown hyena carries a Kalahari melon in its jaws. ©Hannes Lochner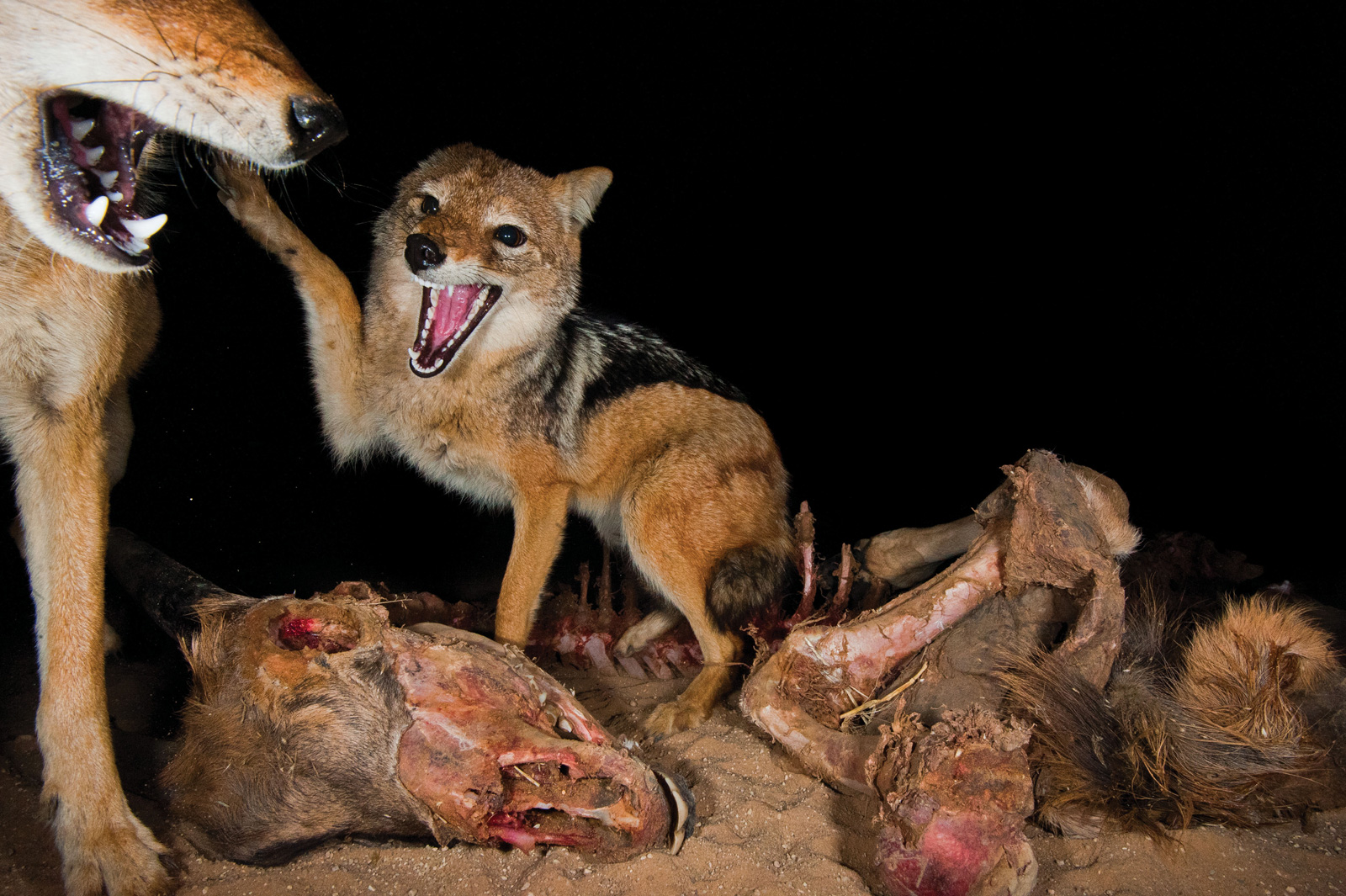 Jackals fight over a kill. ©Hannes Lochner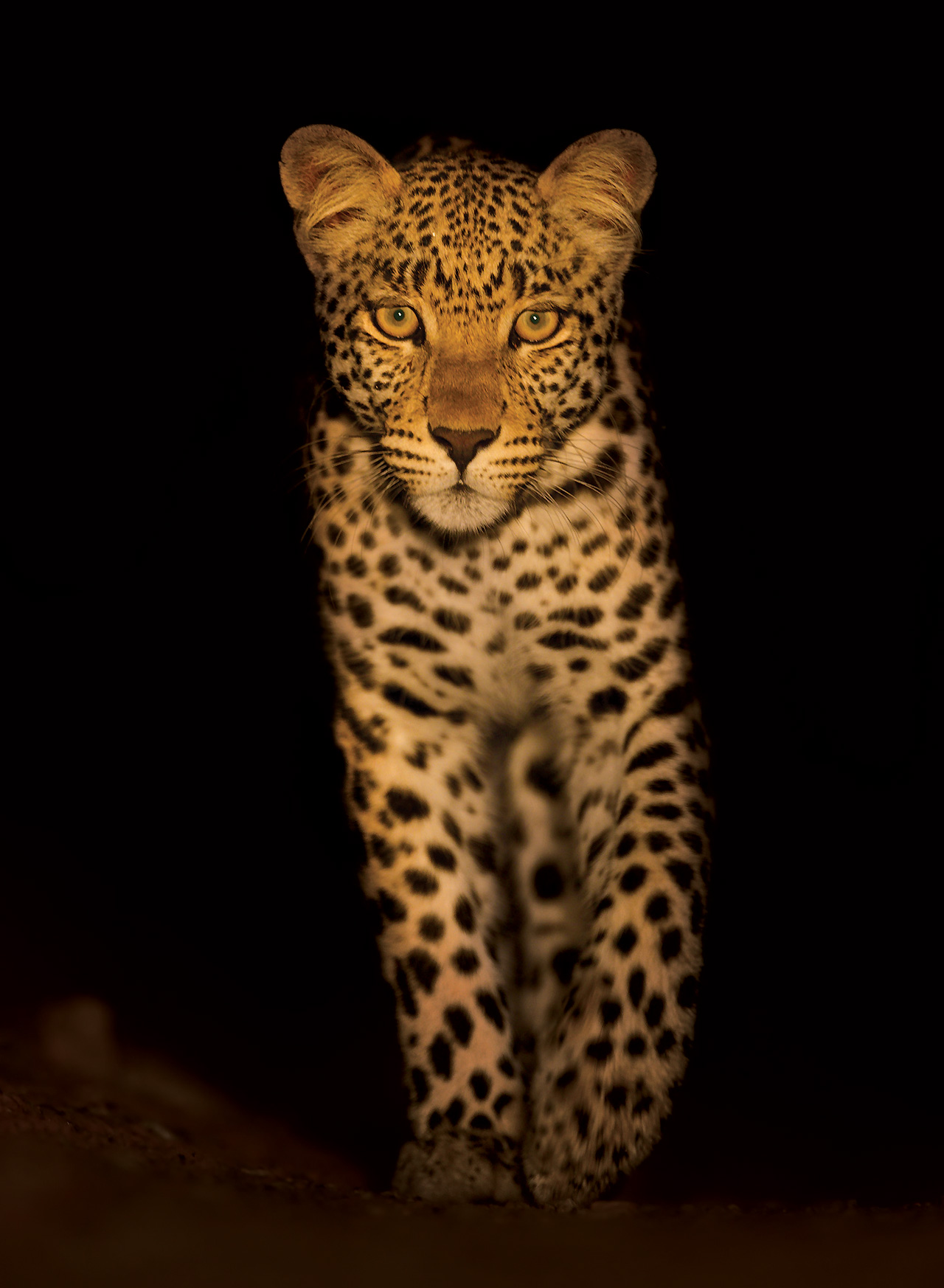 A young leopard approaches. ©Hannes Lochner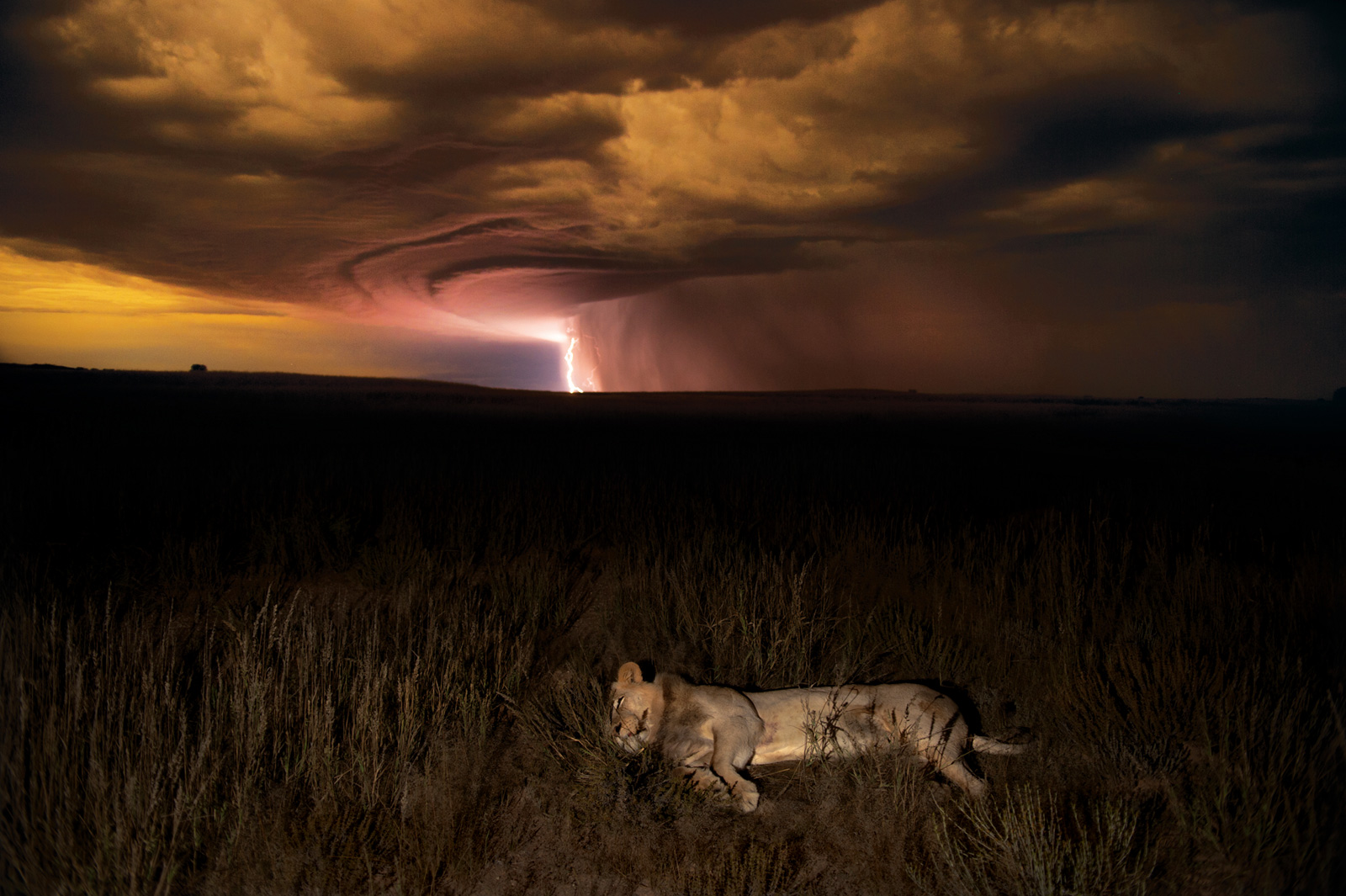 A lion dozes as a lighting storm approaches. ©Hannes Lochner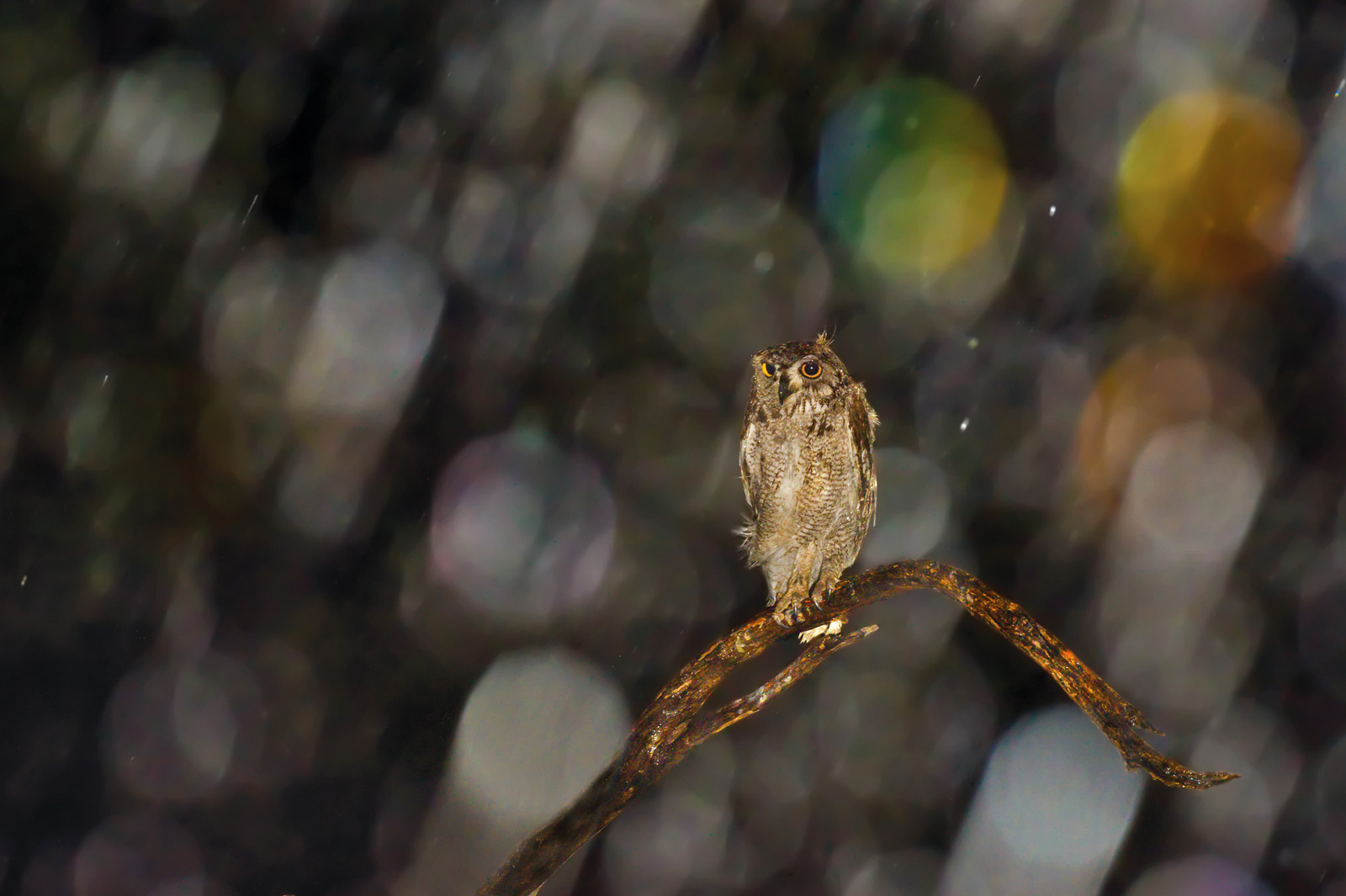 A spotted eagle owl is drenched by a rare downpour. ©Hannes Lochner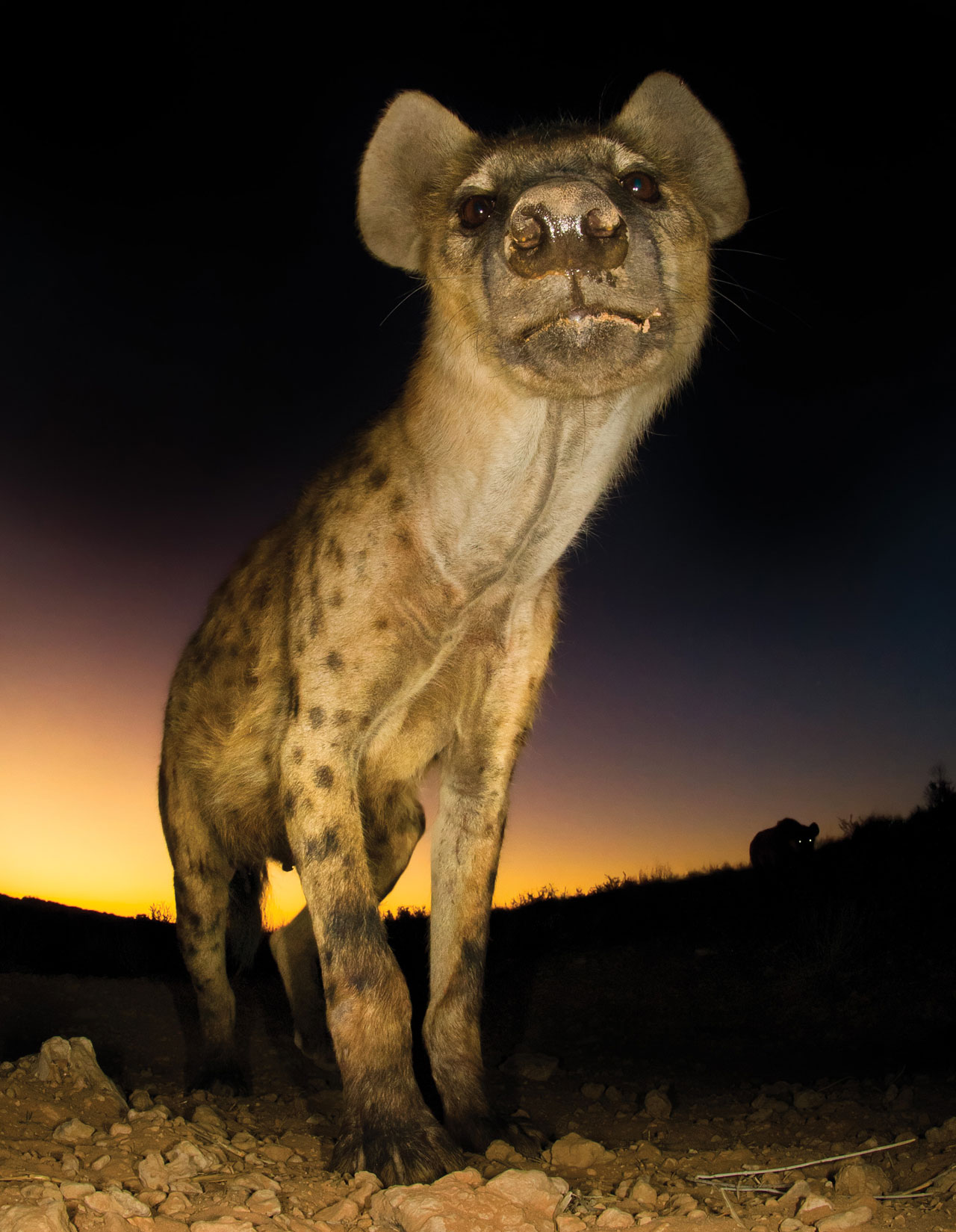 A pair of spotted hyenas close in on the camera. ©Hannes Lochner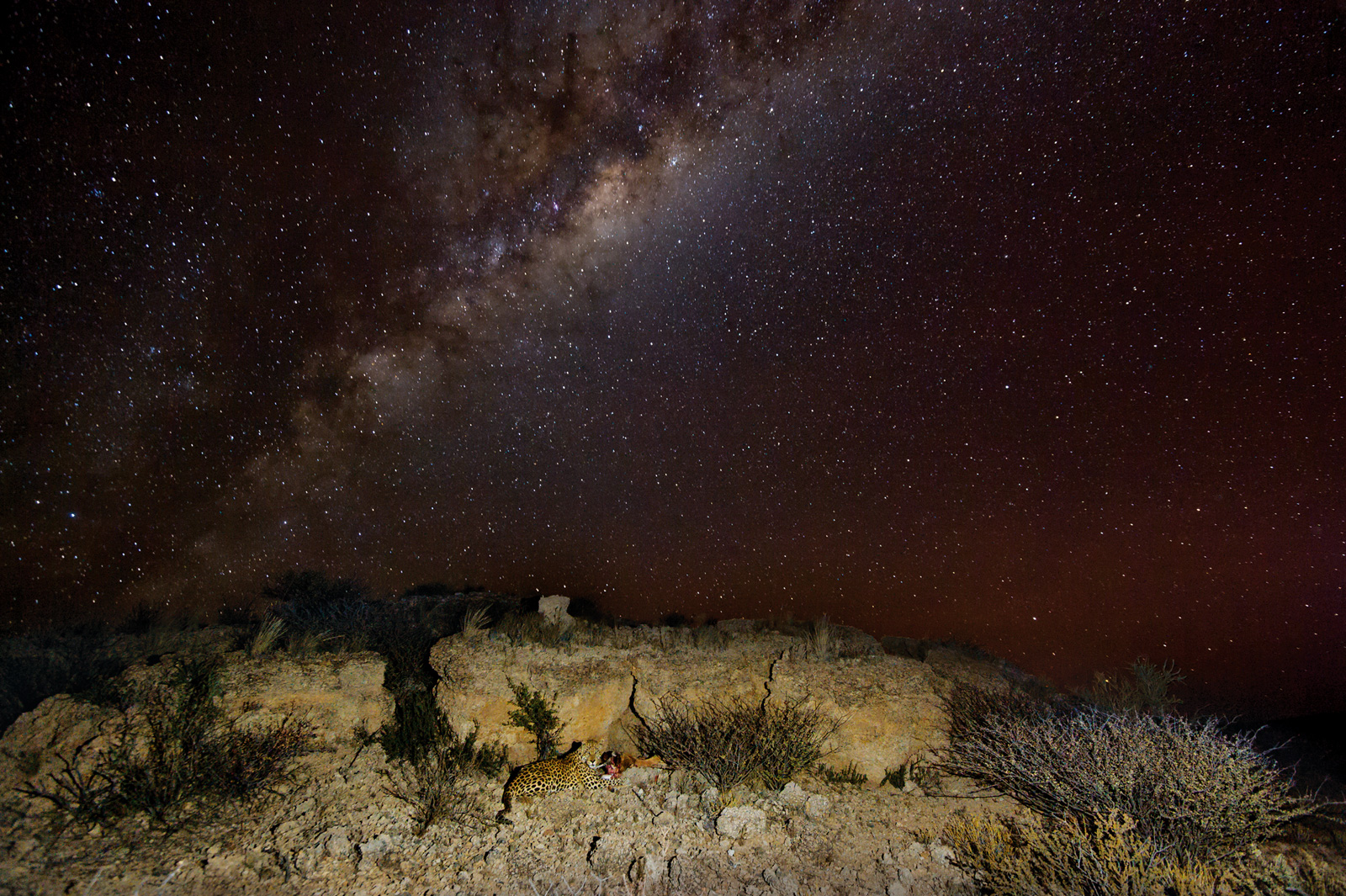 A leopard eats a kill beneath the milky way. ©Hannes Lochner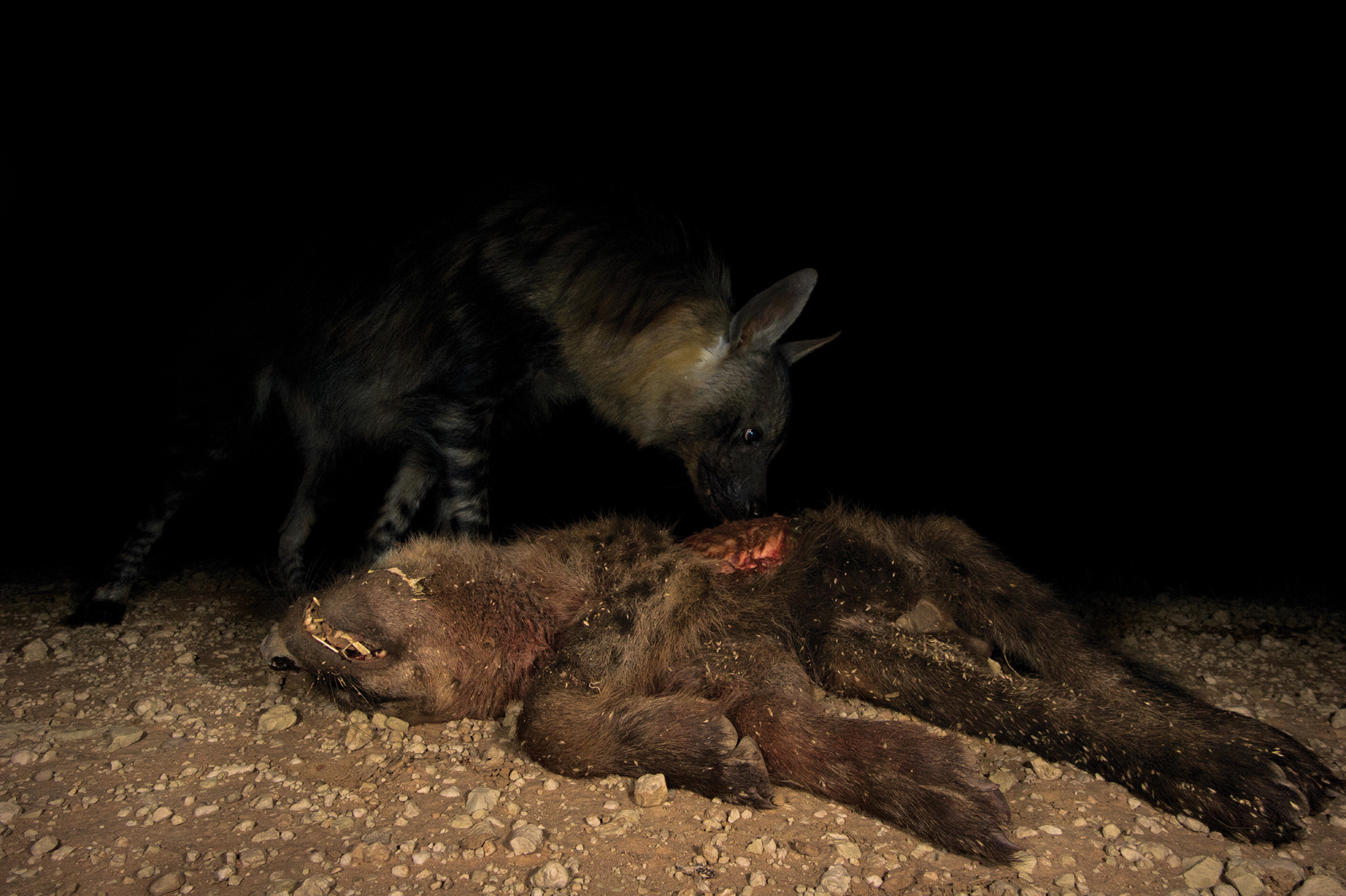 A brown hyena eats a spotted hyena. ©Hannes Lochner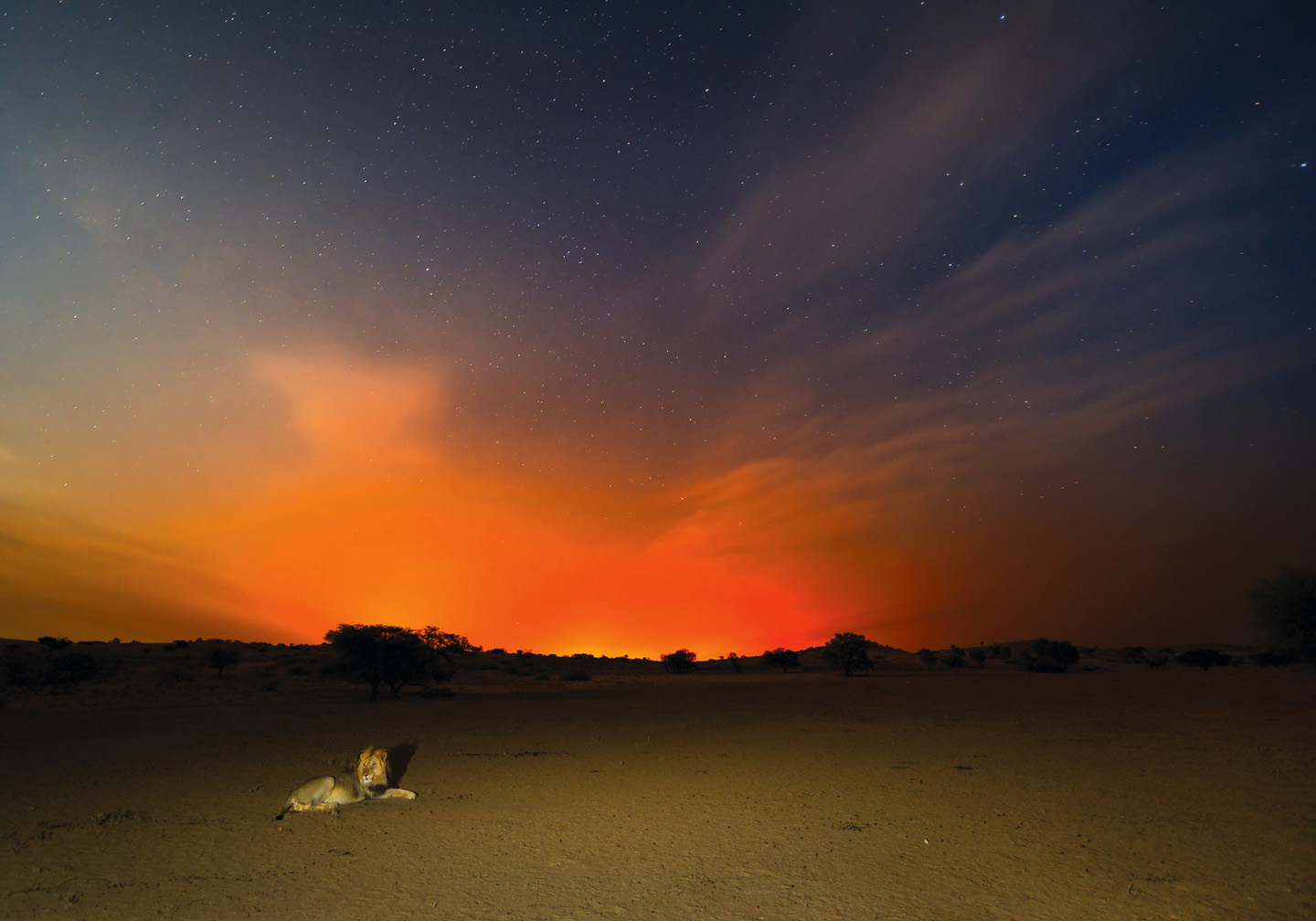 A black-maned lion in repose. ©Hannes Lochner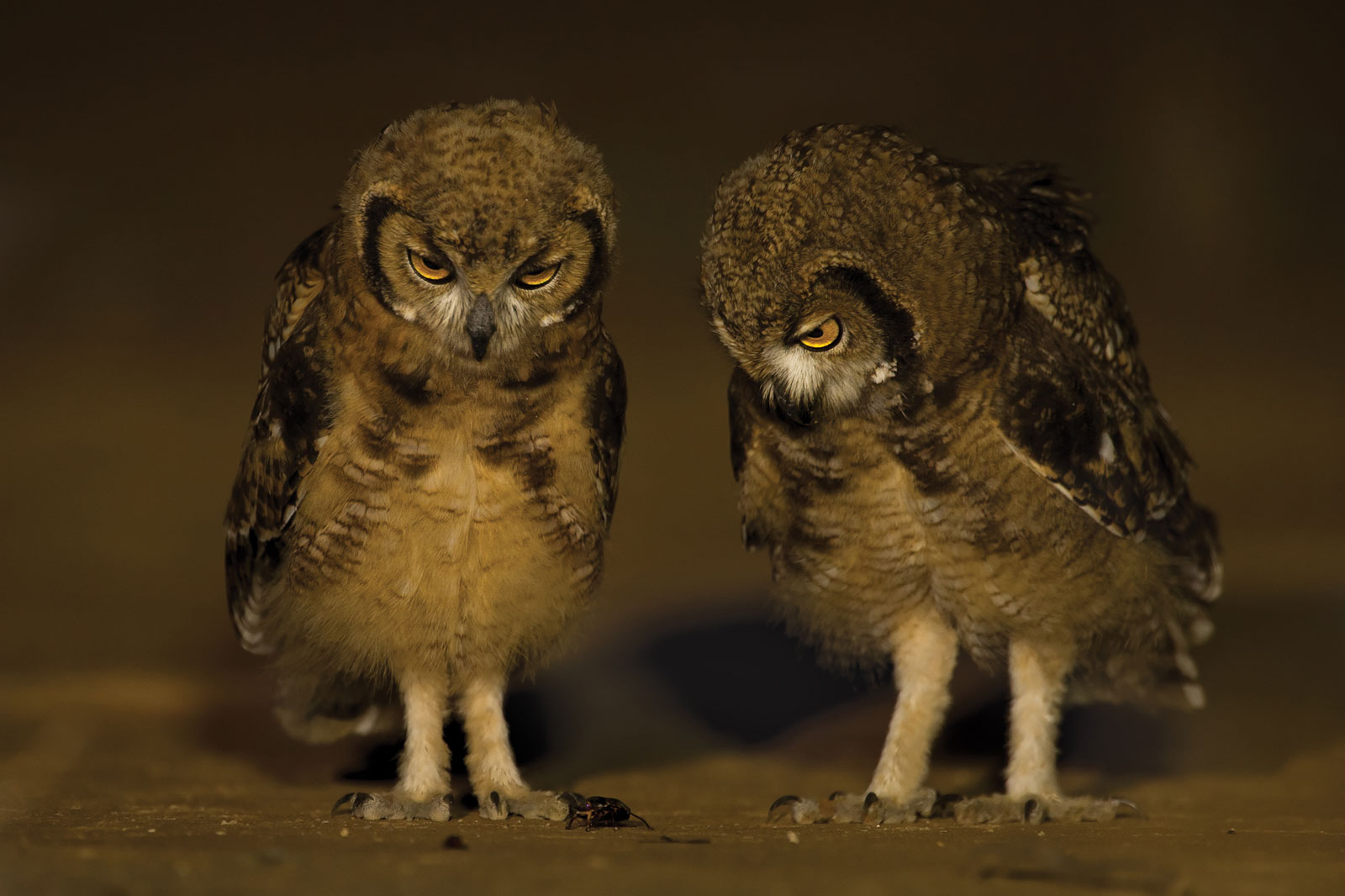 A pair of spotted eagle owls check out their next meal. ©Hannes Lochner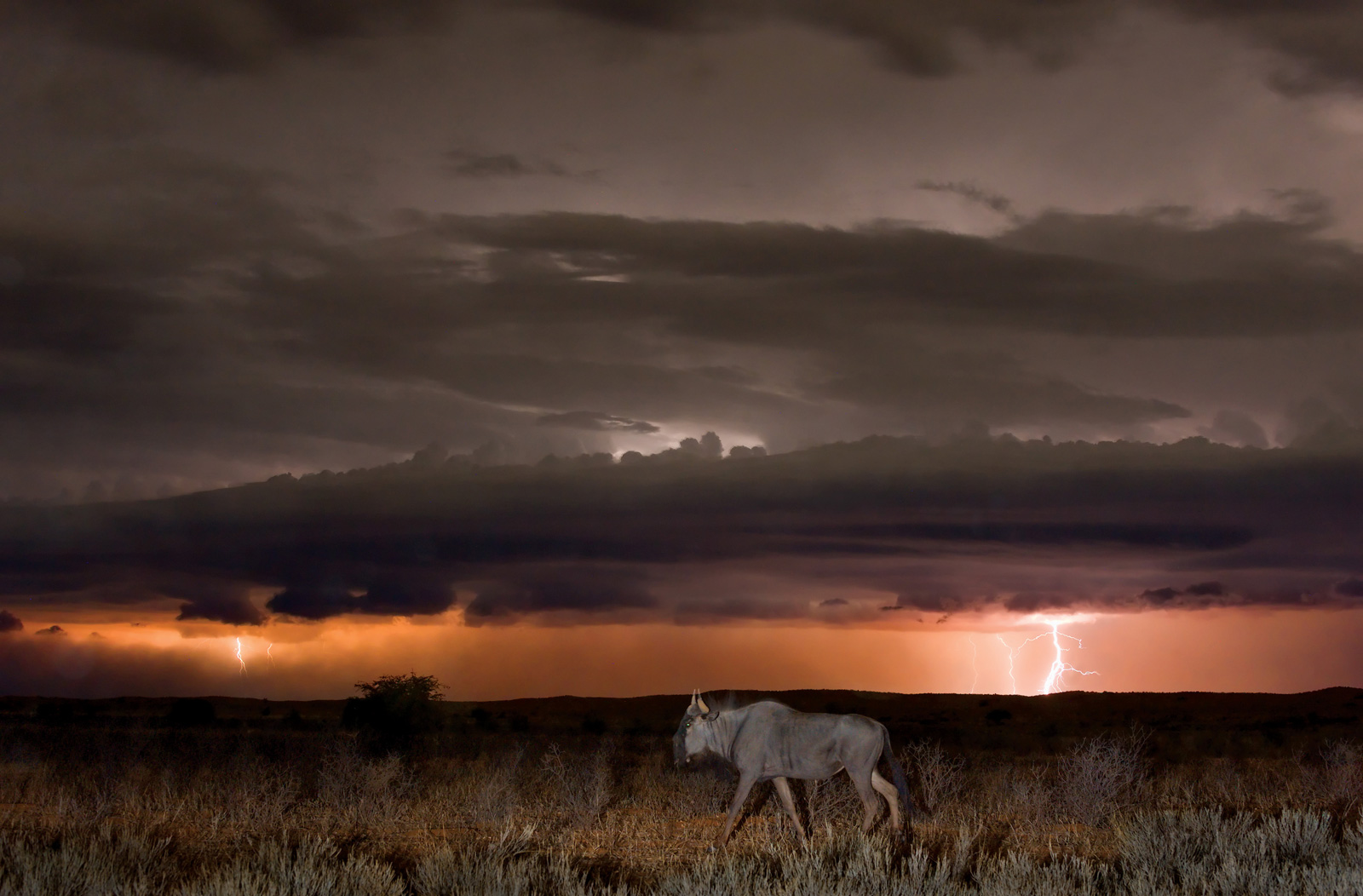 A wildebeest makes its way through the scrub as a lighting storm pummels the horizon. ©Hannes Lochner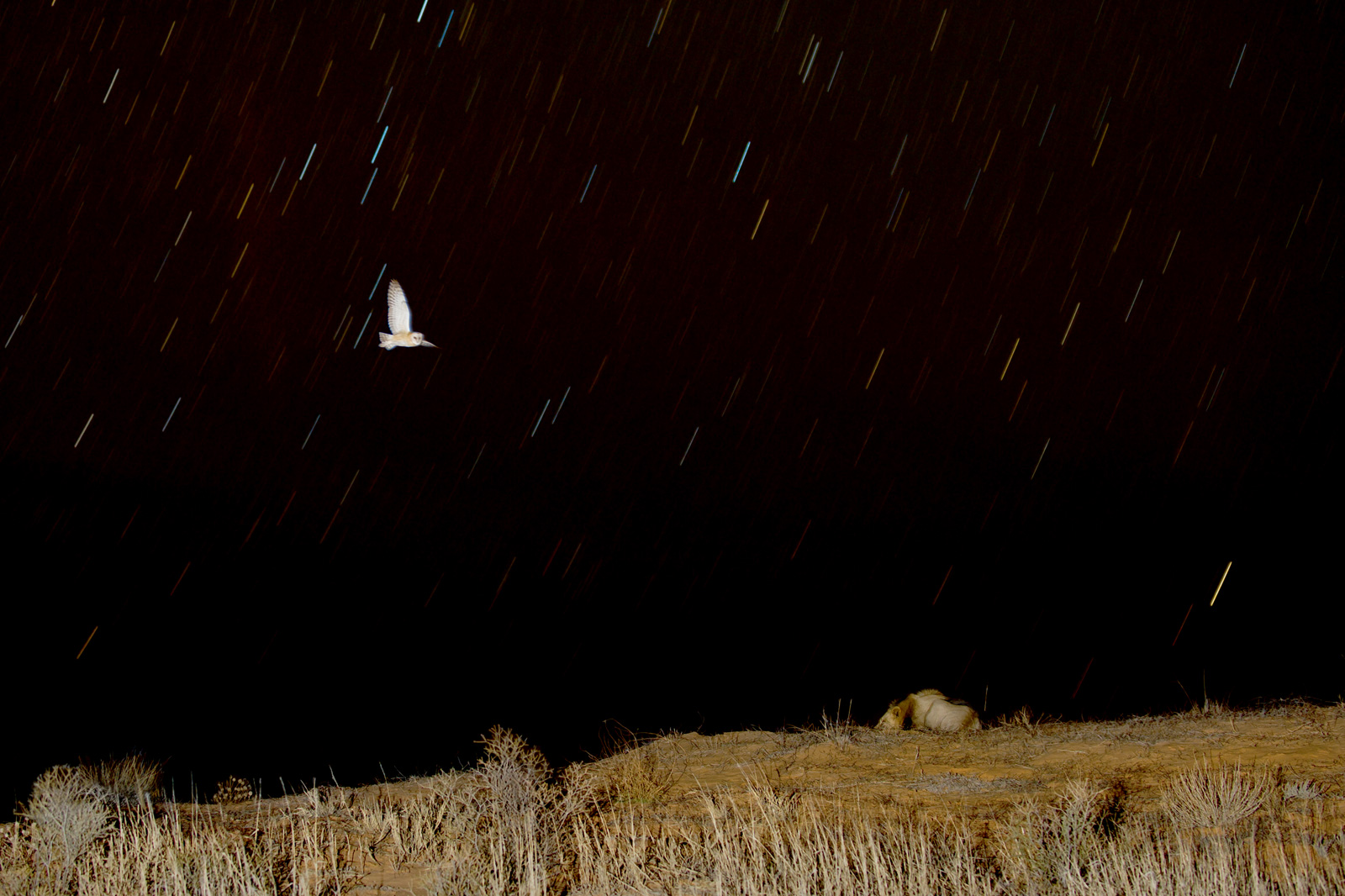 A barn owl flies over a sleeping lion. ©Hannes Lochner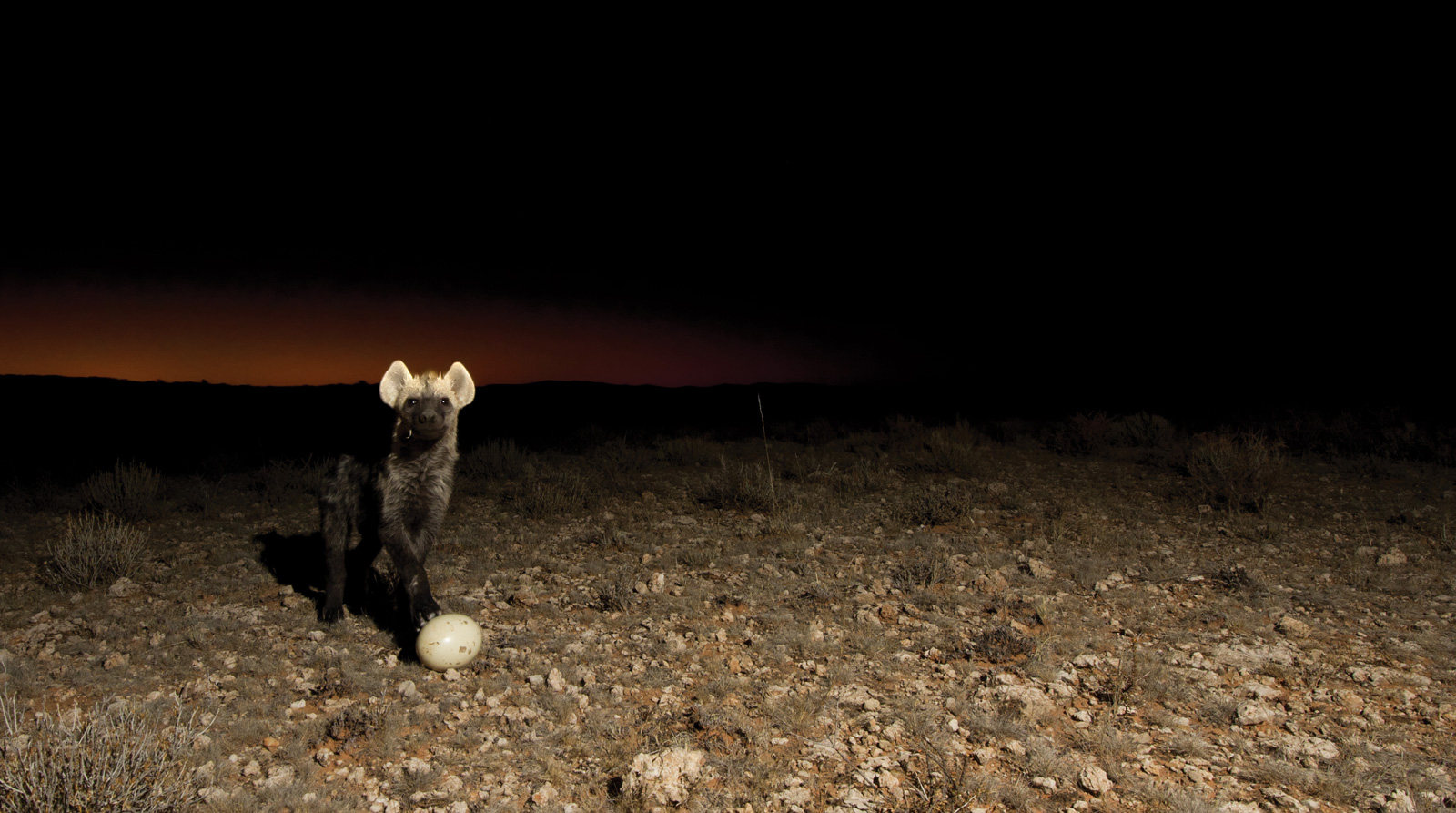 A spotted hyena appears to pose with an ostrich egg. ©Hannes Lochner
Click here to find out how Hannes goes about his work photographing life in the desert (takes you to another page in this magazine)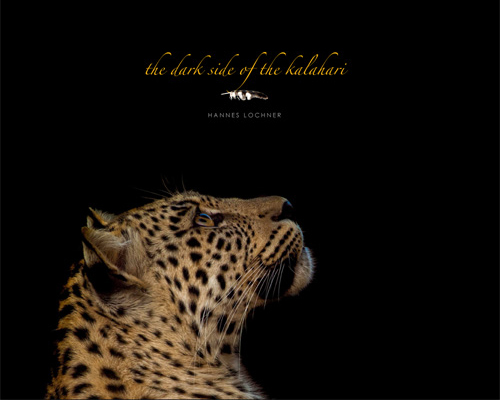 THE DARK SIDE OF THE KALAHARI, Hannes Lochner's latest publication, follows two years of photographing the Kalahari's night life. Available in interactive app form, the publication is enriched with videos, interactive maps, slideshows and wikipedia information.
Click here to preview and buy the app on iTunes.
Features:
– The entire publication can be switched between the English and Afrikaans languages.
– A behind the scenes section will show you what working in the Kalahari is like through several videos and slideshows.
– Dynamic slideshows illustrating different groups of animals can be generated to use your iPad as a photo frame.
– All camera settings have been included for the main publication's photos for your learning and photographic improvement.
– An extra 360 unpublished photos have been included for your enjoyment.
– Where available you can instantly buy A0-Size prints from selected photos, and all Hannes' printed publications are available to buy through the app. Purchases are processed securely inside the app using PayPal Mobile.

Contributors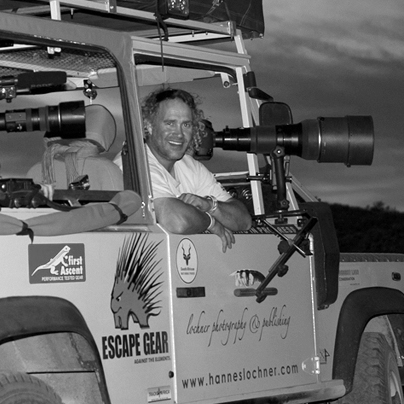 HANNES LOCHNER is a Cape Town born photographer who has become synonymous with the Kalahari, having spent 5 years photographing the bounteous wildlife of this arid region. Before becoming a full time wildlife photographer, Hannes was a graphic designer and travelled the world kayaking her rivers intensely. It was on returning to South Africa that he started his own rafting company, acting as a field guide on the Orange and Kunene Rivers. But his love for the fauna of Africa triumphed and you can read more about his subsequent work in the Kalahari in PHOTOGRAPHING LIFE IN THE DESERT. His selection of images from his latest publication can be viewed in THE DARK SIDE OF THE KALAHARI.
You can view more of Hannes' work on his website.