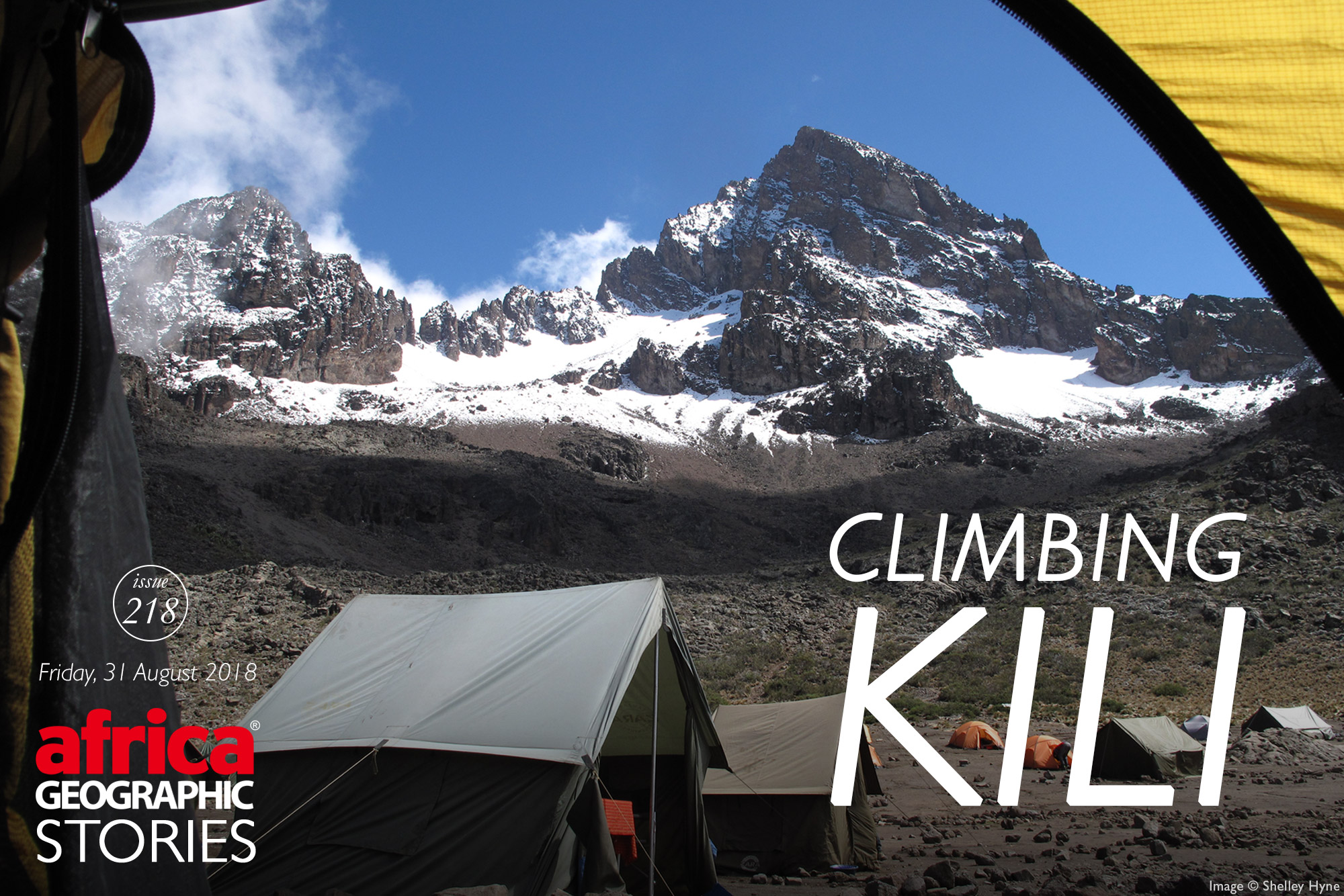 A GUIDE TO CLIMBING AFRICA'S TALLEST MOUNTAIN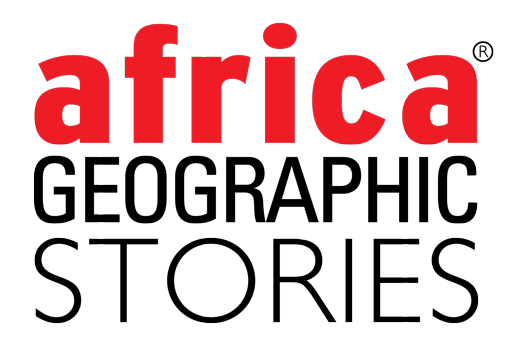 Tanzania's Mount Kilimanjaro, at 5,895m high, is Africa's tallest mountain, the world's highest free-standing peak, and one of the famed 'Seven Summits'.
Climbing Kilimanjaro is classified as an extreme altitude mountain trek, but with proper preparation, climbing 'Kili' can be an achievable goal and a life-changing experience.
Rising from the plains of Tanzania, Kilimanjaro gives climbers a taste of a wide variety of vegetation zones; starting with tropical forest, then heath and moorland, which give way to a highland lava desert, before ultimately reaching the summit zone – a moonscape of rock, ice and scree.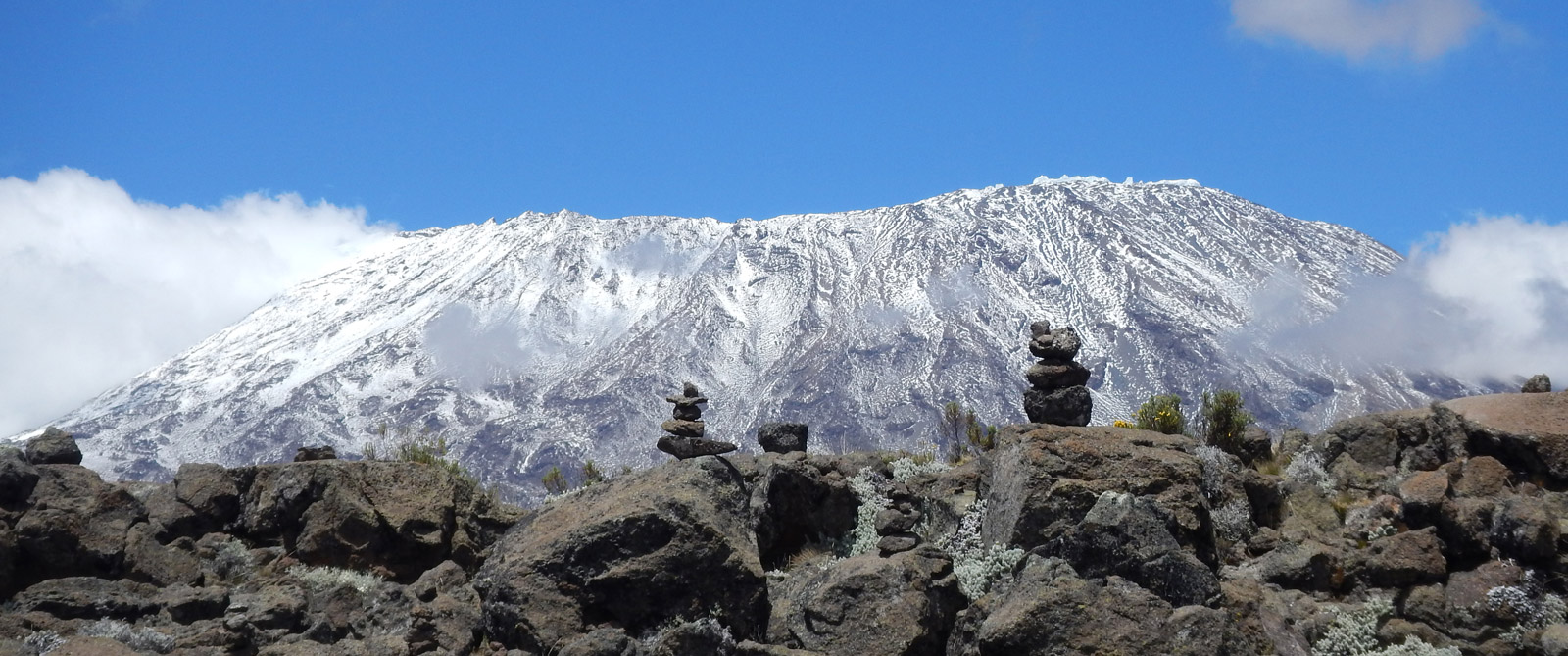 Climbing Kilimanjaro is not 'a walk in the park', and it presents considerable physical challenges. The oxygen level at the summit is only 50% of that at sea level, so altitude sickness is an ever-present threat. The temperature at the base averages 35°C, while at the summit it can plummet to minus 25ºC with a stiff wind.
The summit is ice-capped, with five glaciers carrying snow down the mountain's flanks. Roughly 60-70% of climbers attempting Kilimanjaro will reach the top. If you want to be one of those successful climbers, then there are several factors to take into consideration.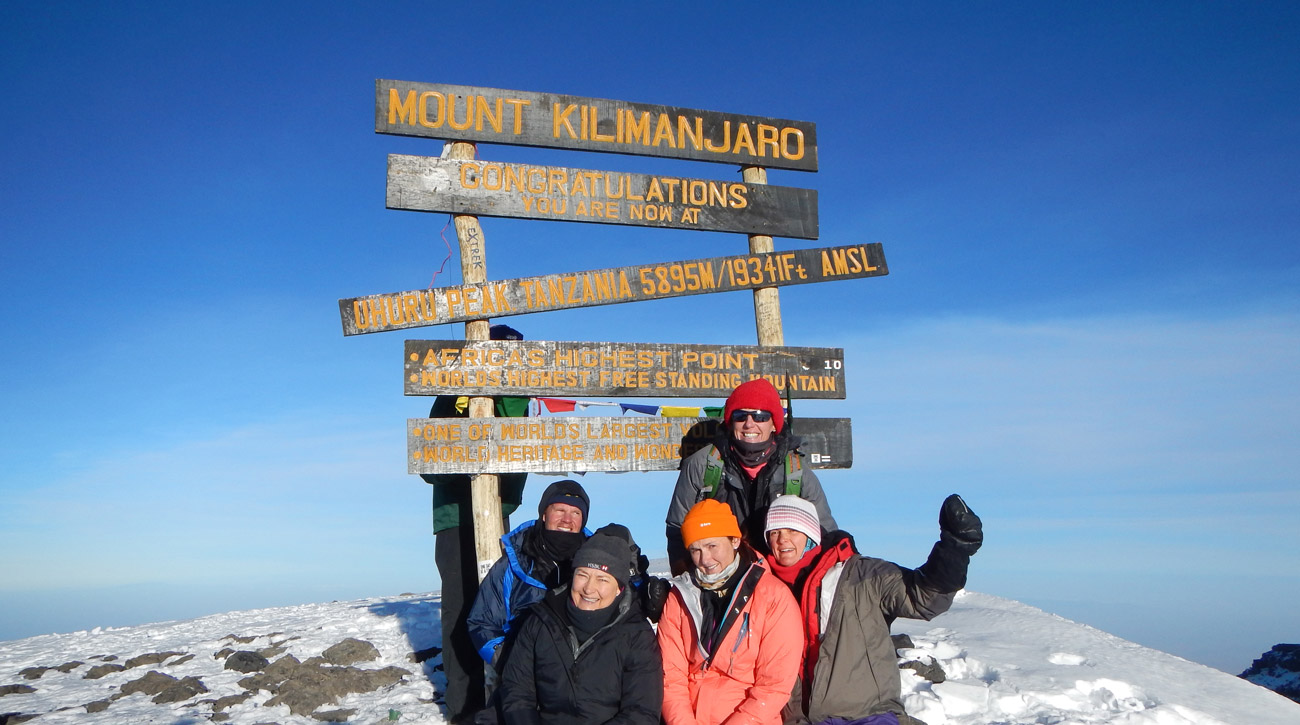 THE ROUTES
There are seven established routes up Kilimanjaro, and these routes not only vary in length, cost and scenery but also in difficulty and success rates. There is an eighth route, Mweka, used for descents only.
Selecting a Kilimanjaro climb route is one of the most important decisions you have to make. There is no single 'best route' up the mountain, and the best route for you depends on several factors, including the availability of time and money, previous experience, fitness level and the time of year.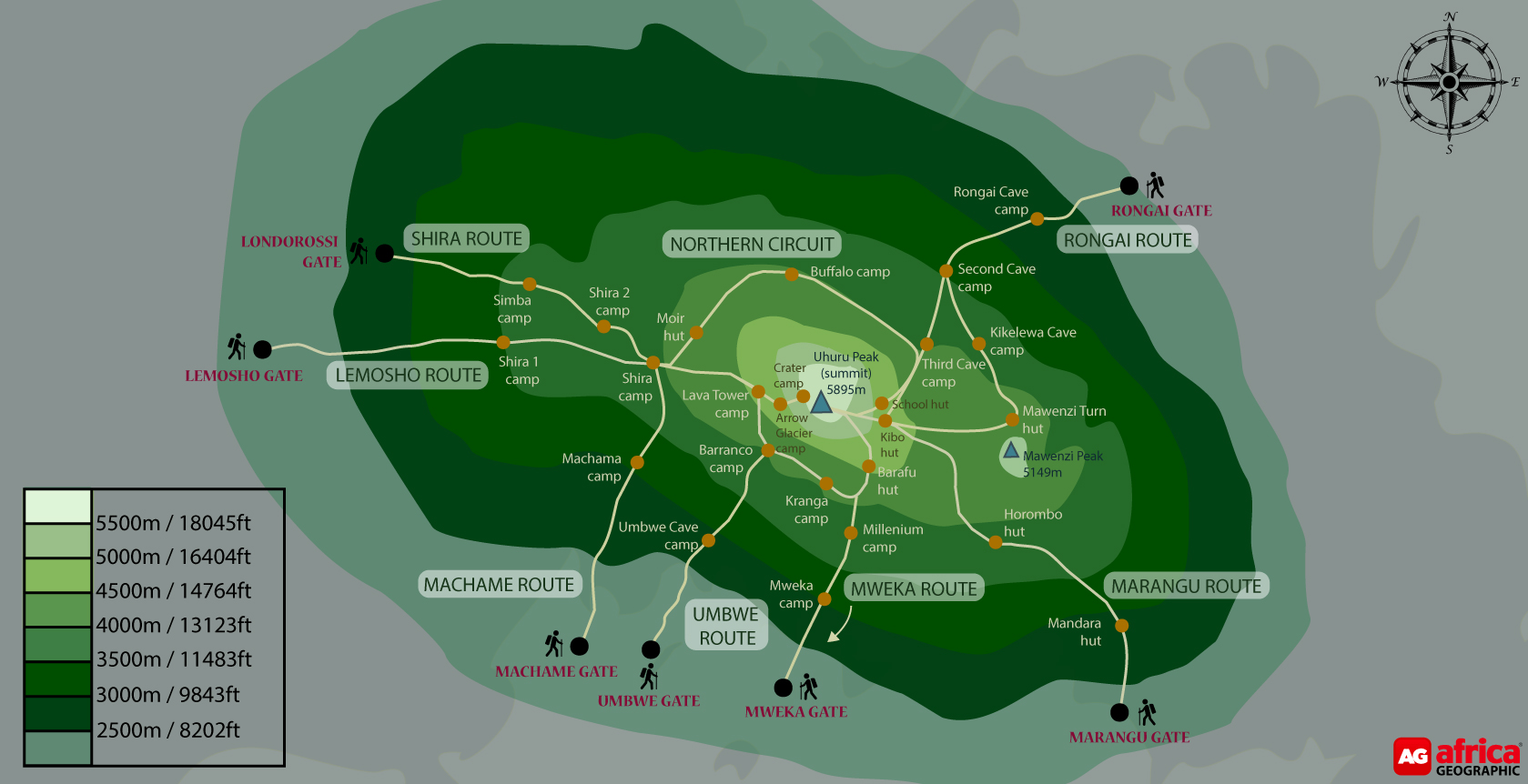 THE MARANGU ROUTE
Marangu is mistakenly thought of as an easy route with a short ascent but is a more serious and difficult climb as there is less time to acclimatise. Due to the negative repercussions on some climbers regarding acclimatisation, there is a lower success rate – with roughly 30% of climbers reaching the summit.
THE MACHAME ROUTE
This is the most popular and crowded climbing route. Machame is considered the best route of all, albeit slightly tougher than the Marangu route. It is very scenic, with proper acclimatisation – but be prepared for crowds (especially on summit night). Approximately 60% of climbers reach the summit.
THE RONGAI ROUTE
With arguably the best acclimatisation, this is probably the 'easiest' route. It is away from the crowds, and climbers make their way through true wilderness areas before joining the Marangu route at Kibo hut camp. This route has an excellent success rate, with roughly 70% of climbers reaching the summit.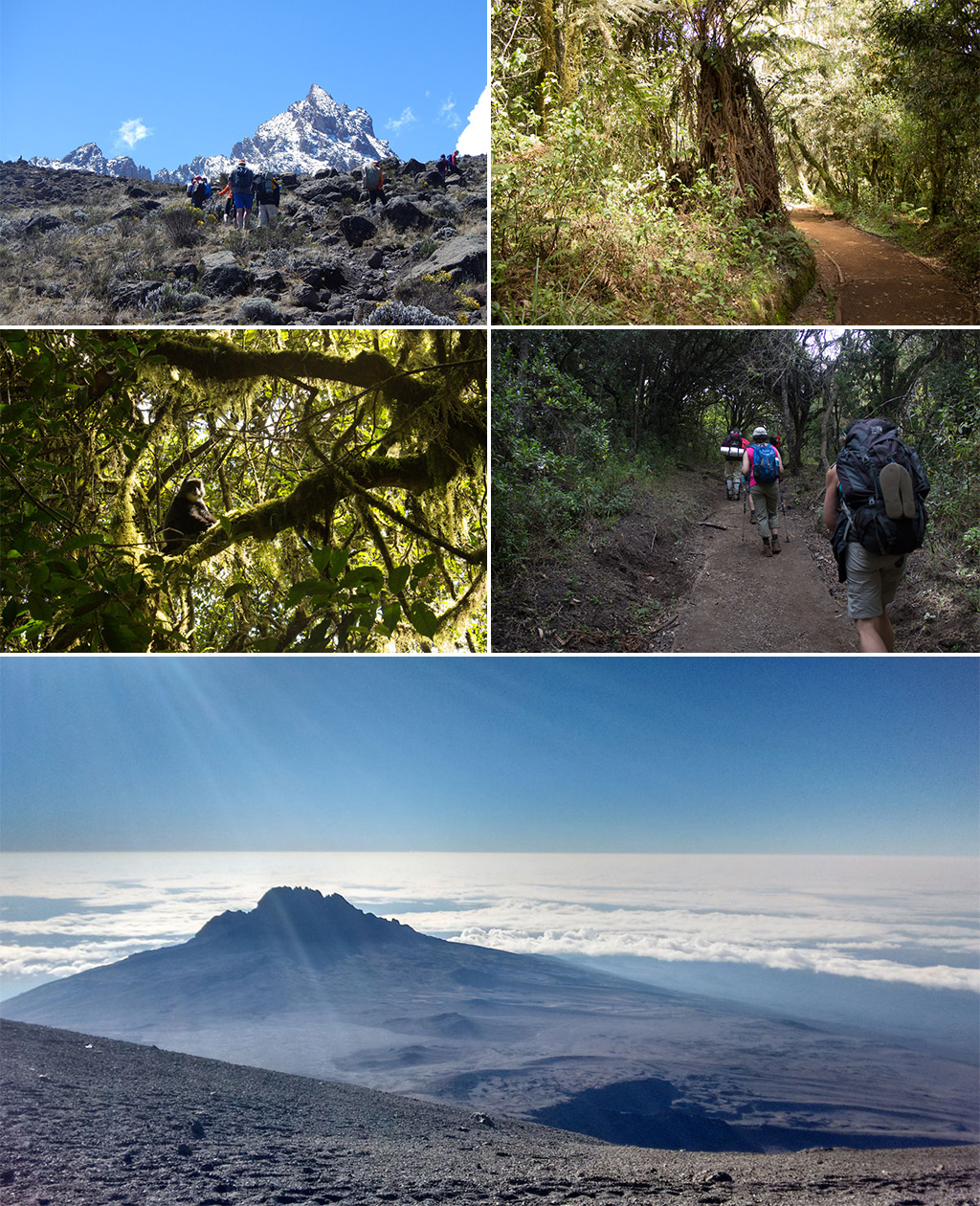 THE SHIRA ROUTE
This route takes you into some serious altitude (3,500 metres) from day 1, which can hurt if you live at sea level and haven't had the time to acclimatise. There is generally low traffic on this route before it merges with the Machame route at Baranco.
THE LEMOSHO ROUTE
Probably the most beautiful route, but also the most expensive. Like the Shira route, this one also merges with the Machame route, so everything said about that route remains relevant here. It is a longer route, allowing time for proper acclimatisation, and therefore the success rate is also reasonable. The best option for those who want a wilderness experience, but for whom cost is not the primary consideration.
THE UMBWE ROUTE
The most difficult and demanding route on Kilimanjaro and the most spectacular. It is not a very technical route but is very direct, very steep, very tough and in parts, very exposed. Again, this route joins the Machame route. Due to the level of difficulty, the success rate is low – so don't consider it unless you have experienced climbing mountains.
THE NORTHERN CIRCUIT
This is the newest route and also the longest. It is good for acclimatisation, and you'll find very few climbers here. It is the only route to traverse all of the northern slopes on a circumnavigation of the mountain. Due to how long it takes to climb, and how it is easier to acclimatise properly, the summit success rate is quite high.
Aside from choosing your route up Kilimanjaro, there are several other factors to think about as you prepare for this epic adventure – read on to find out more.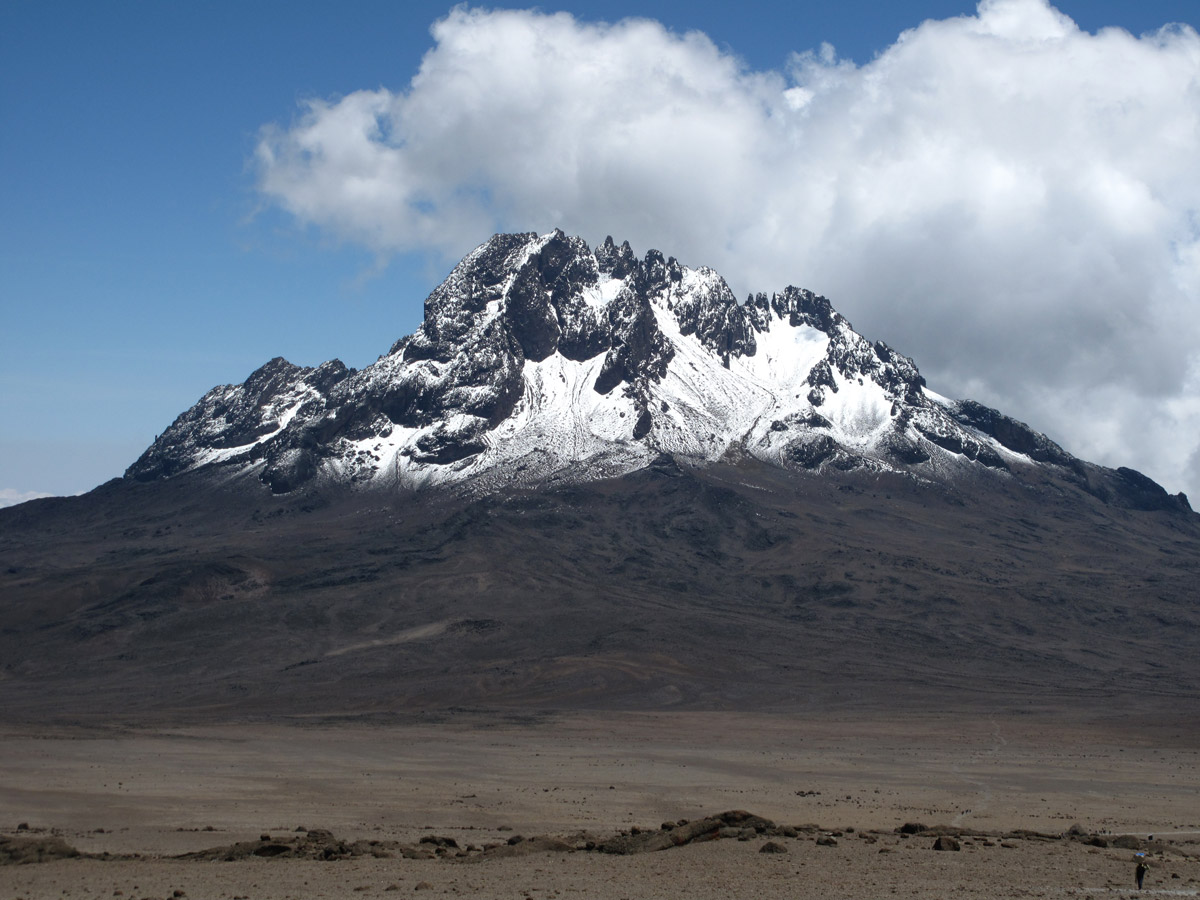 TEMPERATURE AND CLIMATE
The highland areas of East Africa have a pleasant, temperate climate throughout the year, with a long rainy season from mid-March to June, and a second, shorter rainy period from October to late December. The maximum daytime temperature you can expect to encounter at the base of Kilimanjaro is around 28ºC, dropping to 15ºC at night. At 3,000m (10,000ft), daytime temperatures are 15ºC.
Above 4,000m (13,000ft), nighttime temperatures will fall below freezing, and it will be no more than 10ºC during the day (although in the heat of the sun it will feel warmer than this). Summit night will be your coldest, and you can expect temperatures to drop to -25ºC, with cold winds.
Summit night
Summit night is when climbers make the final ascent to Uhuru Point (5,895m). Usually, climbers are woken up at 10 pm and start the gruelling, steep climb (which can take 6 to 8 hours) to reach the top by sunrise. During this time climbers are exposed to potentially sub-zero temperatures and strong winds while hiking slowly.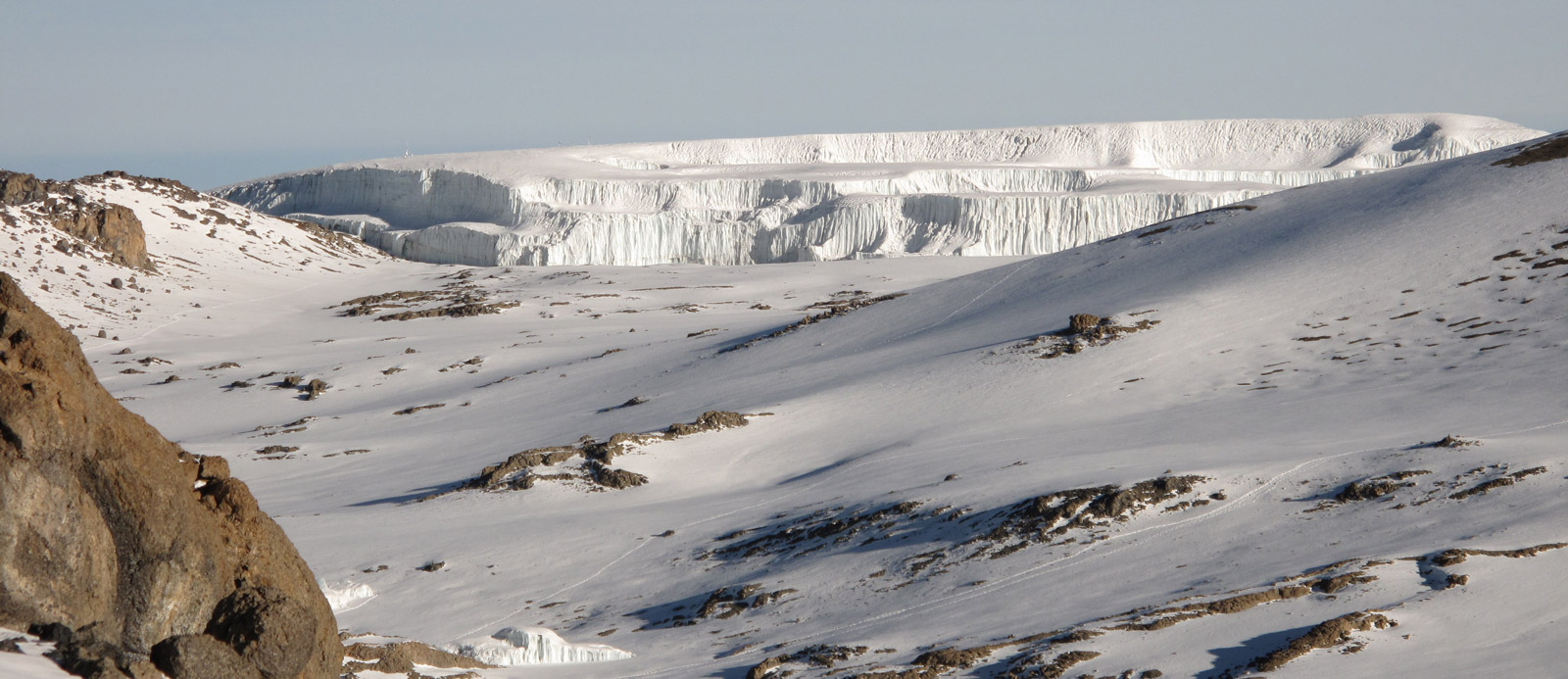 WHAT TO CARRY
Keep it light! What you are expected to carry during the day on the trail is a day pack with all the things that you may require throughout the day (such as your camera, extra batteries, water bottle, packed lunch, snacks, waterproofs, toilet paper, and a fleece or a jumper).
The rest of your trekking gear should be packed in a large, tough duffle bag. It will be carried by your porters (not the best place for a fragile bag!). The packed weight of your duffle bag while on the mountain should be no more than 15kg. You should be provided with a suggested packing list by your trekking company.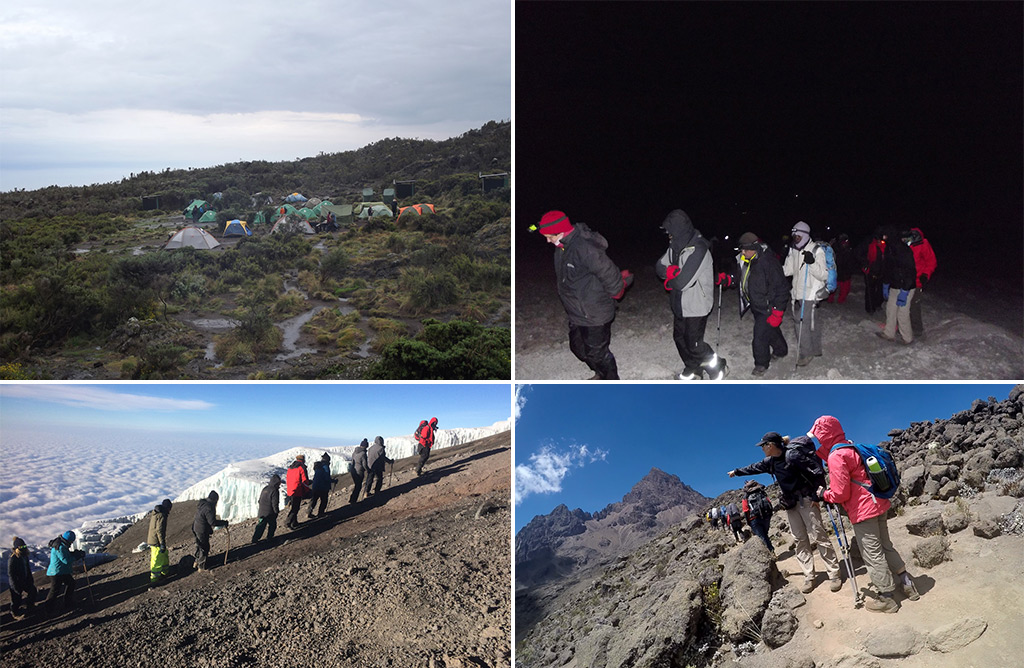 Footwear
A good pair of waterproof, broken-in boots are essential. Few things will make you more miserable during the trek than blisters, and these are certain to occur if your boots are not broken in. If buying new boots, buy them as soon as you can and wear them as much as possible before the trek.
Clothes
All that is usually needed during the day is a T-shirt and trousers. However, warm clothes will come into play in the mornings and evenings when the temperatures drop, and you aren't doing much physically. Here is a brief list of what you should include in your packing list:
• A good base layer with a T-shirt on top will keep you warm and dry.
• Mid-layers provide insulation (e.g. a mid-weight fleece top), and if you really feel the cold, then substitute the fleece layer with a down jacket.
• The outer layer is the final layer between you and the elements and must be capable of keeping out the wind, rain, sleet and snow. Any good waterproof/windproof jacket should do the job.
• Legwear in the form of thermal long johns is invaluable for summit night.
• Gloves (thin and thick).
• A good sun hat is essential. Also, a beanie (woollen hat) for warmth, a balaclava for face coverage, and a headlamp.
• Sunglasses which offer 100% UV protection are necessary to combat strong sunlight and snow reflection.
Sleeping bag
A good quality sleeping bag ensures a good night's sleep (-15 degrees is recommended). Do not compromise on your sleeping bag, as carrying a light one will give you many sleepless nights.


Final notes
Crew
You should expect your group to be led by an experienced mountain guide, with the help of a Tanzanian local guide who has considerable experience leading climbs on Kilimanjaro. Depending on size, each group would typically have a main guide, a local lead guide, four assistant guides, one cook, a few assistant cooks and three porters per person.
Food
Food on the mountain is usually a mix of local and European dishes, all cooked by the team cook. The emphasis is on a high carbohydrate and easily digestible and largely vegetarian diet, especially at high altitude.
Altitude considerations
The principal difficulty for anyone aspiring to climb Kilimanjaro is the mountain's considerable height, rising abruptly from the plains. In high mountain ranges, acclimatisation is usually achieved by approaching the ultimate objective by crossing a series of ridges, gaining height gradually. This is not possible on free-standing peaks like Kilimanjaro.
The process of acclimatisation does take time, and the most important rule is to gain height slowly. If you have suffered serious problems at altitude before, you should seek the advice of your doctor or a specialist. I strongly recommended the medication Diamox as I found it helps to acclimatise (not suitable for people allergic to sulphur drugs), though please make sure first to consult your local practitioner when it comes to choosing the right medication.
Training for the climb
On some days you will only be walking for 3 to 5 hours, while on the longest day, to the summit of Kilimanjaro, you can expect to have a 12-15 hour day. As the duration of the climb is relatively short, you need to be in good shape right from the start. Training for at least two months before the climb is pretty essential. People with poor fitness levels will find the trip extremely tough, even impossible.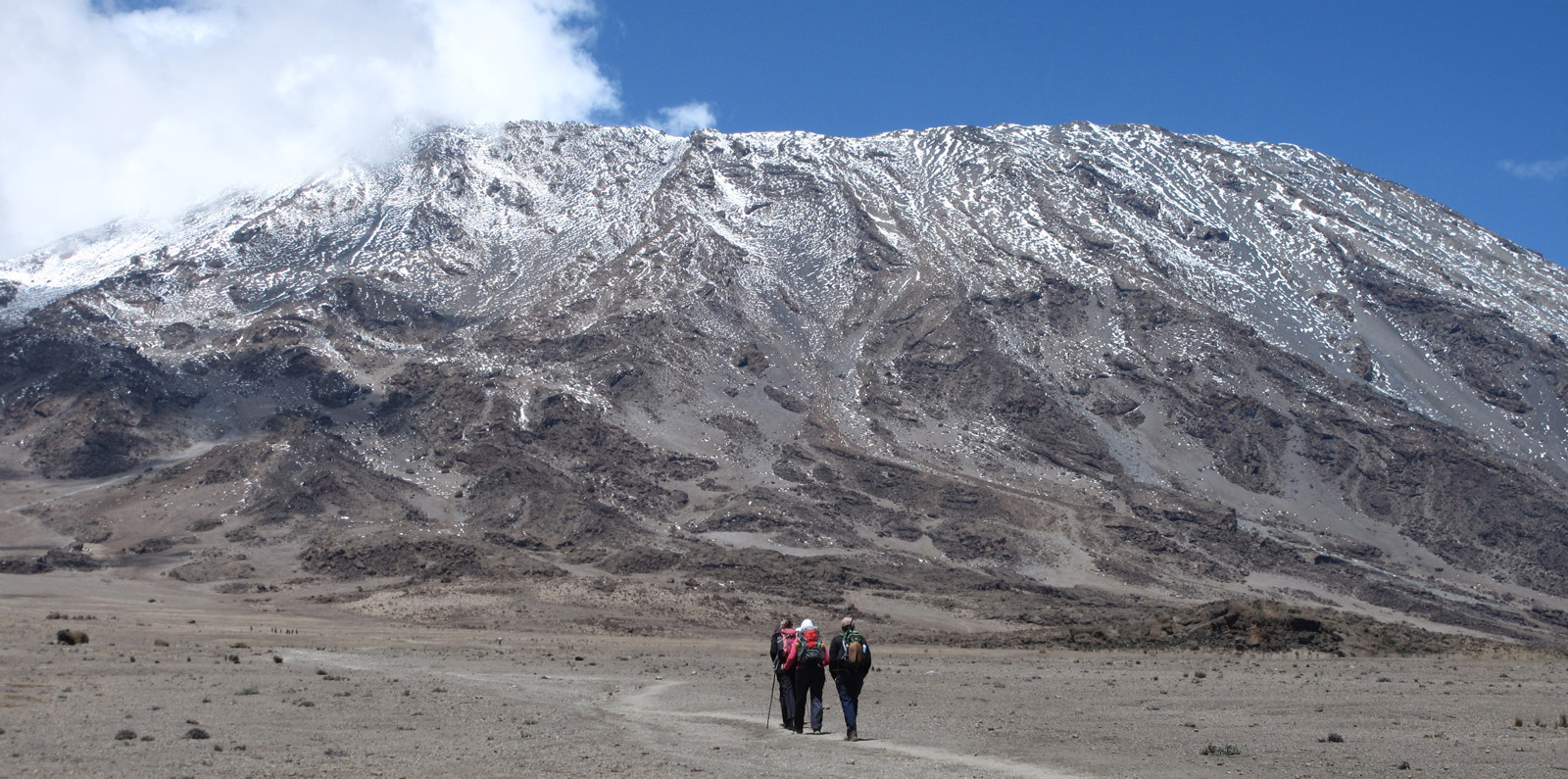 ABOUT THE AUTHOR, SARAH KINGDOM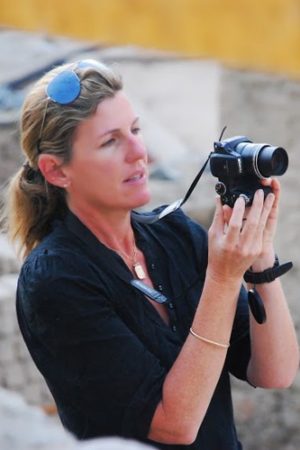 Travel writer, mountain guide and mother, Sarah Kingdom was born and brought up in Sydney, Australia. Coming to Africa at 21, she fell in love with the continent and stayed. Sarah guides on Kilimanjaro several times a year and has lost count of how many times she has stood on the roof of Africa. She has climbed and guided throughout the Himalayas and now spends most of her time visiting remote places in Africa. When she is not travelling, she runs a cattle ranch in Zambia with her husband.
ALSO IN THIS WEEK'S ISSUE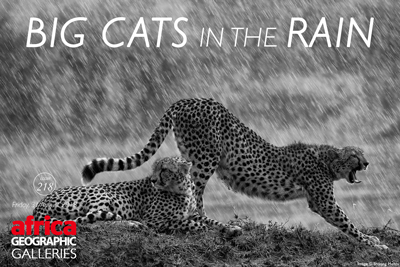 Big Cats in the Rain Gallery
Cats and rain don't generally go well together. Well, at least you could say that they would probably prefer not to get soaked to the bone, and for many domestic cats, that is possible with having shelter indoors. However, if you're a big cat in the African wild, then it is pretty tricky to avoid those epic, rainy season downpours, and at other times the occasional passing shower. That said, there is something magical and enchanting about seeing leopards, lions and cheetahs in the rain, and for both amateur and professional photographers alike, these scenes can produce some stunning images.
To comment on this story: Login (or sign up) to our app here - it's a troll-free safe place 🙂.

---
HOW TO GET THE MOST OUT OF AFRICA GEOGRAPHIC:
Travel with us. Travel in Africa is about knowing when and where to go, and with whom. A few weeks too early / late and a few kilometres off course and you could miss the greatest show on Earth. And wouldn't that be a pity? Browse our famous packages for experience-based safaris, search for our current special offers and check out our camps & lodges for the best prices.
Subscribe to our FREE newsletter / download our FREE app to enjoy the following benefits.
---