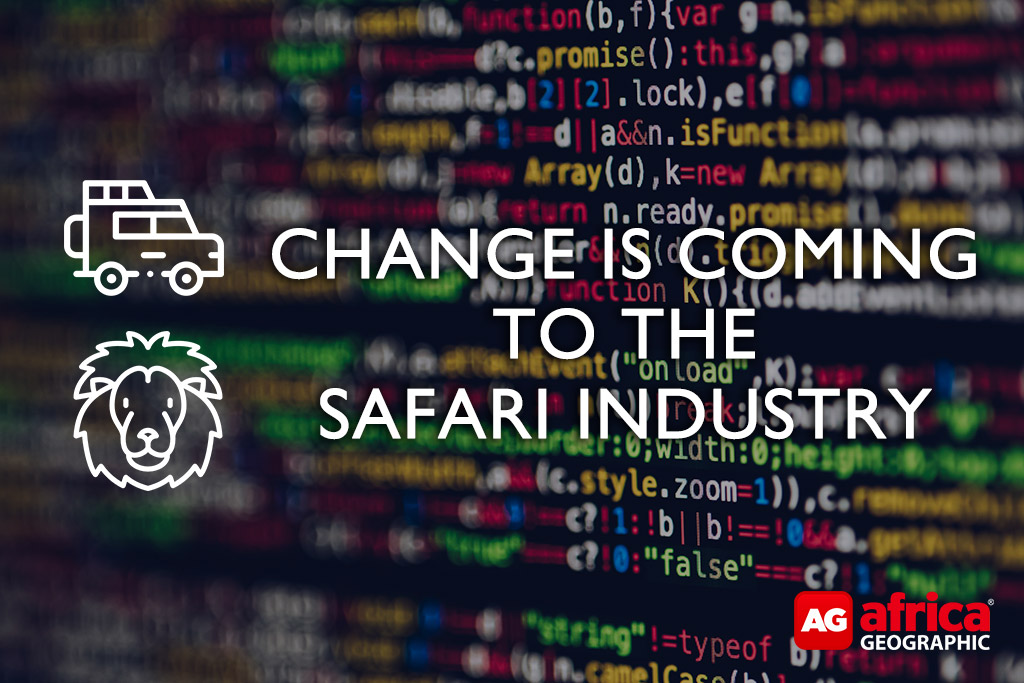 This story is about how technology and human nature are shaping the future of your dream hand-crafted safari.
Of course, clouding the situation right now is that COVID-19 has brought the worldwide tourism industry to its knees. For this story though, let's ignore that particular elephant in the room. There is another elephant in the same room that I address in this story.
How the safari industry works
The safari industry is a bit like the proverbial swan gracefully gliding across the calm waters – you don't see the legs paddling furiously beneath the surface.
By way of a brief description, there are 'Heads' (holidaymakers – you), and there are 'Beds' (lodges & hotels). To get Heads into Beds there exists a complicated web of intermediaries, each with specific skills and focus areas. As a rule (there are exceptions), Beds do not have the resources (time, skills or financial) to find, woo and transact with the volume of Heads required to fill all the Beds. They are focused on delivering the very best experience on the ground. They are also too busy dealing with elephants destroying water pipes, black mambas in the staff quarters and guests throwing a hissy fit because they did not see the leopards that their Facebook friend and part-time safari expert guaranteed they would see.
And then there is the logistically complicated task of selecting Beds and stitching together a complicated itinerary for each Head – often involving multiple accommodations, local and international flights and specifically-requested guides and wildlife/other experiences. This is the job of the web of intermediaries that service the safari industry. You may only encounter one such intermediary – your chosen travel agent/safari consultant – who is often but not always based in your home country. Some travel agents/safari consultants based outside of Africa have an in-depth understanding, after many years of travel experience, and they will stitch together your dream safari piece by piece. Others are mere order-takers who leave the granular work to specialists that live in Africa, where it all happens.
These intermediaries come in many forms, some specialising in finding Heads (agents) and some in selecting the most suitable Beds and stitching together complicated itineraries (tour operators). Some intermediaries do both of those things, and more. It's a complicated industry, rooted in a crumbling traditional view of supply chains, that is continuously evolving as technology introduces automation and renders SOME of these skills null and void (remember when you last used a travel agent to book a flight?). Technology is, without doubt, introducing some improvements to your safari planning; but not always – keep reading.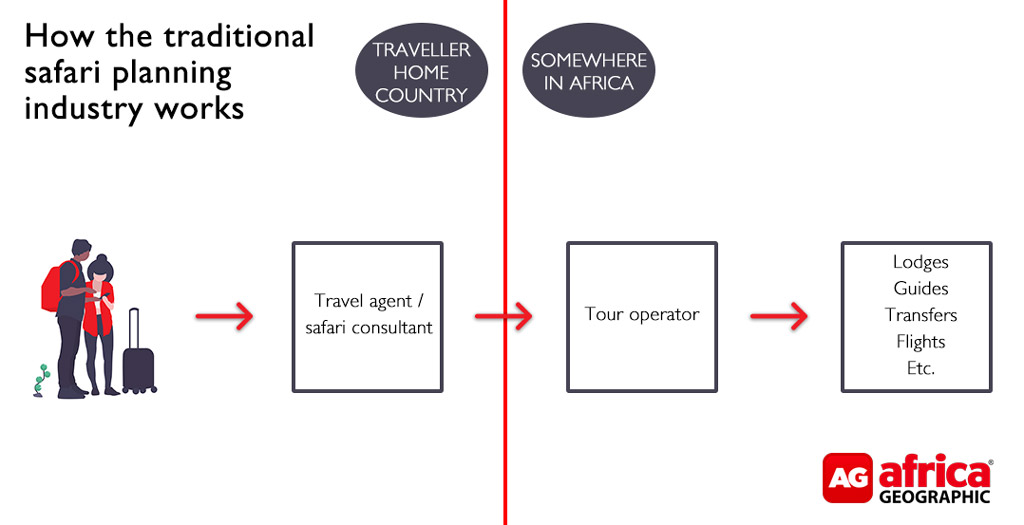 The race to the bottom
Humankind is on a drive to reduce everything to a quick and easy process and discounted price. That all sounds good – right? No – sometimes this means a race to the bottom. Let me give you a very relevant example that affects us all, every day. Remember when we used to trust the news? That changed years ago when we decided that free content trumps paid content. The value added by professional journalists was deemed by us to be worthless, and so we walked away from professional publishers and introduced the age of democratised publishing, where we become publishers. Thanks to Google, we also evolved to become experts on every trending topic, from pandemics to human-wildlife conflict and race relations to the economy – and we broadcast and argue our expertise with great conviction. As a result of the avalanche of self-opinionated garbage that clogs our feeds, we no longer trust what we see, and we cannot distinguish between fact and fiction. We even share fake news with our imaginary social media friends in a desperate plea for credibility. In this way, we accelerate the race to the bottom. We got what we paid for.
The rise of the DIY safari
Back to the safari industry – where the same thing is happening. Technology that delivers enormous amounts of information, some accurate and some not, on tap (pun intended) has convinced us that we can save money and precious time by going DIY.
I once met a lady at a lodge in Kafue National Park, Zambia who was furious because she only found out on arrival that her chance of seeing leopards was not good. You see, her online research had told her that Luangwa Valley in Zambia is one of the best places in Africa to see leopards (it is). And so, to realise her dream of seeing a leopard, she booked a few nights at Lunga River Lodge (which is in a wooded area of Kafue, not the leopard paradise of Luangwa) as a short break during a business trip in Zambia's capital city of Lusaka. Those two missing letters made all the difference. I kid you not.
Last year my safari planning team had a client abscond with our carefully-crafted gorilla trek itinerary in Uganda. The client took our hand-crafted itinerary and applied some DIY panel-beating. Along the way, they dropped our suggested lodging suggestion and chose their own (cheaper) accommodation in a quaint town a 'short' (according to Google Maps) distance from the gorilla trek headquarters in Buhoma, Bwindi. By contrast, our choice of accommodation was a two-minute stroll down the road from the gorilla trek briefing and departure point. Heavy rains the night before their intended gorilla trek made the road into Buhoma impassable, with bogged down vehicles all over the place. They missed their hike, forfeited the trek permits (US$750 each at the time) and made do with a Uganda safari sans gorillas. At least they saved a few hundred Dollars on our quote and experienced a quaint rural Ugandan town with its 24/7 music, barking dogs and hooting.
Sometimes DIY works – for example, if you want to fly into Cape Town for an Airbnb & Uber vacation visiting the fantastic variety of attractions, restaurants and wine farms – that is entirely doable. But for the majority of rural African safari experiences where you seek wildlife encounters, you are best served by experienced safari experts. There is no doubt that technology is increasingly assisting the process of researching your safari options and details – a good thing – but the sheer volume and complexity of possibilities and unpredictable natural events mean that you need an experienced human helping out at some stage. And if something goes wrong (missed flights, vehicle breakdown, personal injury etc.) you will need an experienced problem-solver on the other end of the phone.

Newbie gunslingers
Aside from the free safari advice being dished out liberally on social media by the many Google-empowered experts, another result of technology is the emergence of what one industry colleague refers to as 'kitchen agents'. These are the mushrooming numbers of gunslingers who, after one trip to a conference facility outside Johannesburg that features an animal park, decide that selling safari packages blends well with their other part-time activities. They usually have no industry accreditation or insurance, and they will most likely spend your deposit on maintaining their lifestyle. Quite why you would trust their advice, let alone give them your money, is beyond me – but each to their own. And yet their numbers are growing.
The blunt instruments of the safari industry
And then we have massive automated hotel booking engines such as Booking.com and Expedia. These behemoths realised that humans want the best price and an immediate answer, and that is what they provide.
But at the moment, they are simply not able to cater to the many layers of logistical complications and uncertainty about wildlife movements inherent in African safaris. They will take your booking and, off a base of zero understanding of when and how, they will offer nothing more than a convenient transactional gateway. One amusing story springs to mind, told to me one night by a seasoned safari industry colleague while we stared at the flames and enjoyed our whisky and cigars at his rustic bush camp. Michel, all smiles, told me about how a guest who had booked via Booking.com was surprised on arrival that he could choose any tree to park his rented car under – he had paid a premium for a reserved parking bay. Why trust your dream safari to software that likens a tiny and remote bush camp in the wilds of Africa to a crowded big city hotel? There is no cost saving for you and nobody at the other end of a phone call if you miss your flight and need help. Again, the mind boggles.
The future and the other elephant in the room
We all know that your dream African safari is best hand-crafted by experienced, passionate humans that have actually been there, done that. Technology plays a powerful role in that process, but some things are best left to experienced humans.
But we also know that humankind is on a mission to reduce everything to algorithmic efficiency. Along the way, margins will be squeezed out of personal service industries like safari planning, and many experienced safari consultants will be left with very few clients. NOTE: Those margin savings will NOT go towards reducing the cost of your dream safari – they will go straight to the bottom line of the automated giants that already have us all (yes, you as well) by the throats. If you are confused about why I say that the likes of Facebook, Google, Booking.com and Amazon have us all by the throat, start reading my story from the beginning again. And ask yourself this: With all the efficiency and immediateness that technology has brought – have you benefited from a reduction in your cost of living?
This replacement of humans with software is referred to as 'disintermediation'. It's what we call progress. We are getting rid of most journalists, taxi drivers, and other experienced humans that provide personal service and replacing them with automated processes that direct us to a handful of dominant online platforms. And that is why the future will probably see most people (hopefully not you) picking their safaris from a generic list of algorithmically perfect options with no humans involved, and hoping that nature plays ball and delivers what they paid for.
And that, my friends, is the other (larger) elephant in the room that is staring down at the passionate, dedicated people of the African safari industry …
Keep the passion.

Simon Espley – CEO, Africa Geographic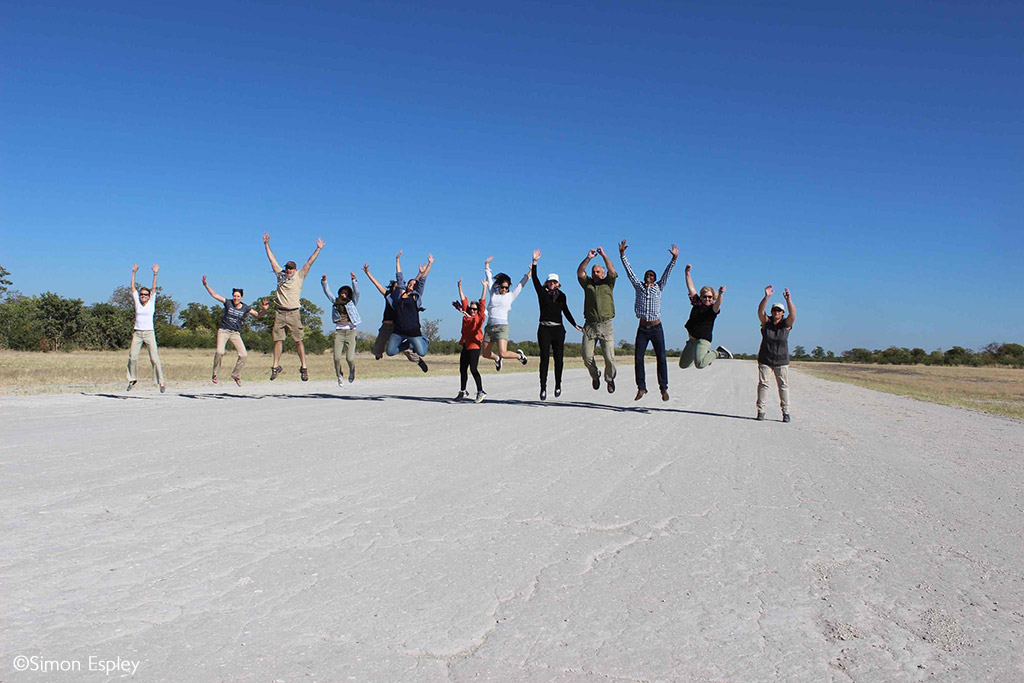 To comment on this story: Login (or sign up) to our app here - it's a troll-free safe place 🙂.

---
HOW TO GET THE MOST OUT OF AFRICA GEOGRAPHIC:
Travel with us. Travel in Africa is about knowing when and where to go, and with whom. A few weeks too early / late and a few kilometres off course and you could miss the greatest show on Earth. And wouldn't that be a pity? Browse our famous packages for experience-based safaris, search for our current special offers and check out our camps & lodges for the best prices.
Subscribe to our FREE newsletter / download our FREE app to enjoy the following benefits.
---