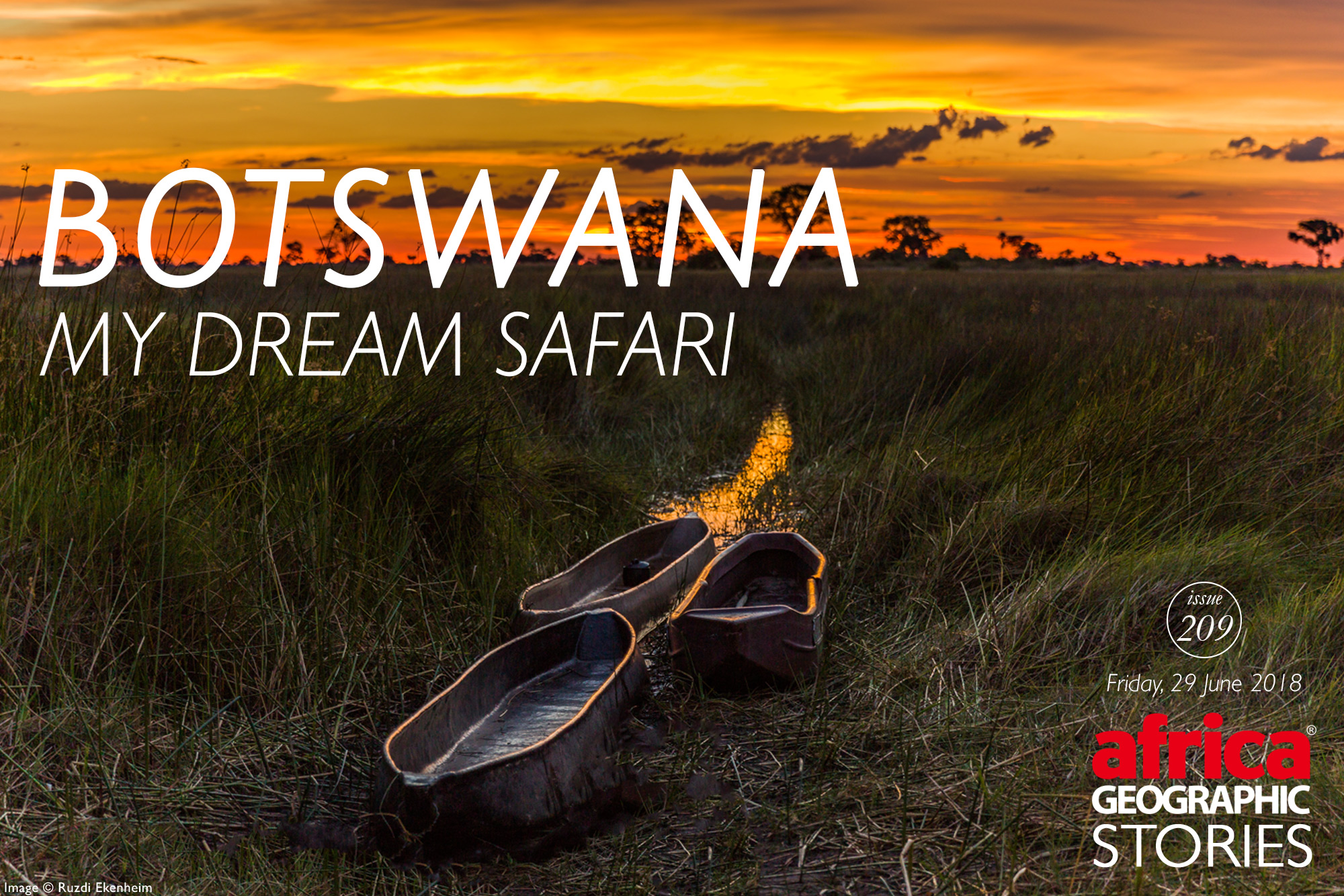 An unforgettable mobile tented safari experience in Botswana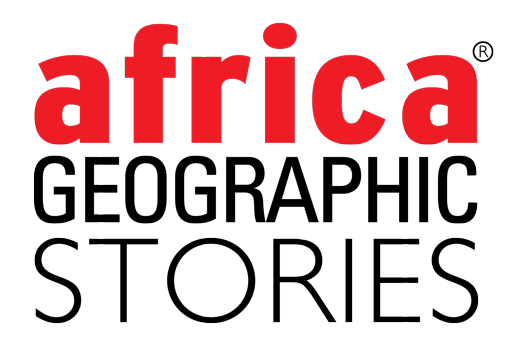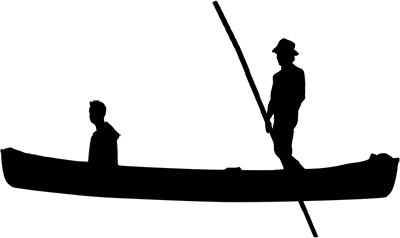 My friends are quite used to me having somewhat of a different travel pattern to theirs. Because I am an experienced traveller with 85 countries under the belt, they would usually never raise an eyebrow when asking about my travel plans – not even when I mentioned I was going to Botswana for an 18-day trip over the festive season – compiled by Africa Geographic, the safari experts. That is, until one of them asked: "Hmm, Botswana – isn't it a bit rough out there? How are you planning to travel?"
"Well, no," I replied. "I'm going to try something new, you know, a practical experience where I can appreciate the beauty of animals. You know I've been in the army for many years, and being a photographer I want to take it to another level. So, I'm gonna go camping in a game reserve that is home to the Big 5."
My friend just looked at me. "You have done some crazy stuff, we all recognise that, but aren't you pushing it a bit far this time? Camping? With the animals? Seriously?" he asked.
"I think it's gonna be epic," was my answer.
Little did I know how right I was going to be.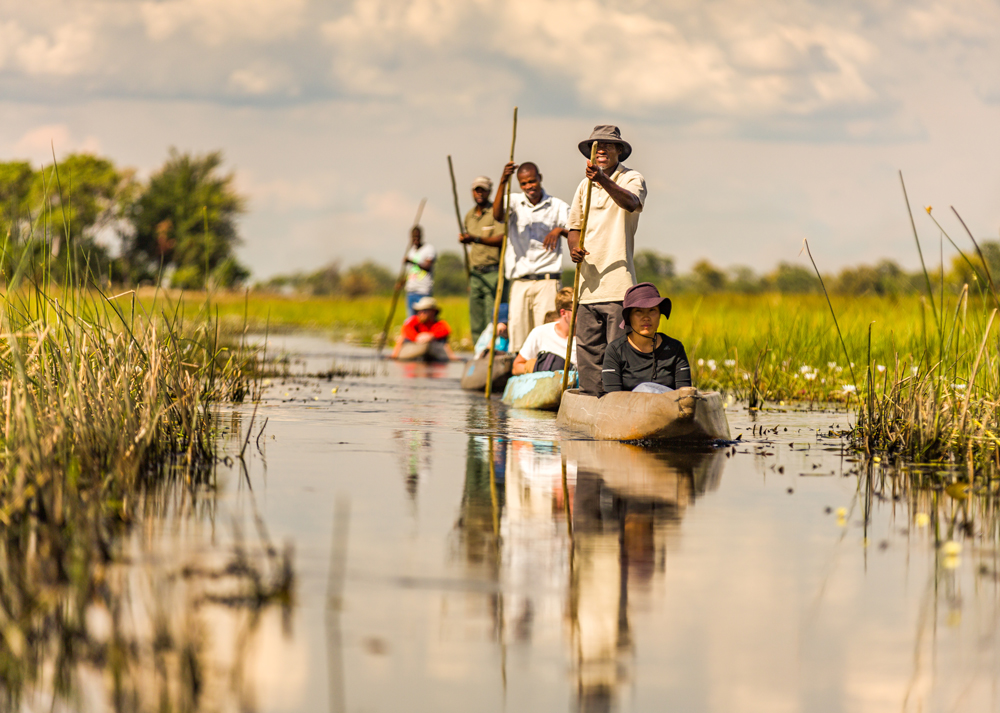 Going on an adventure
A few weeks later, I was on my way to Maun – the gateway to the Okavango Delta in Botswana. I have to admit that over the weeks, I had been thinking about what my friend asked me, but I was hell-bent that this was going to be an epic trip, one way or another. My general attitude in life has been 'let's see what happens…', and that has worked pretty well so far – although I've had to learn some lessons along the way.
At the airport in Maun, I was met by my new friend for the next three weeks, Philimon – the driver, guide, living lexicon and expedition leader of this adventure.
As we were packing up our Land Cruiser with the tents and supplies, our handy-man, BK, and the chef, Joe, joined us.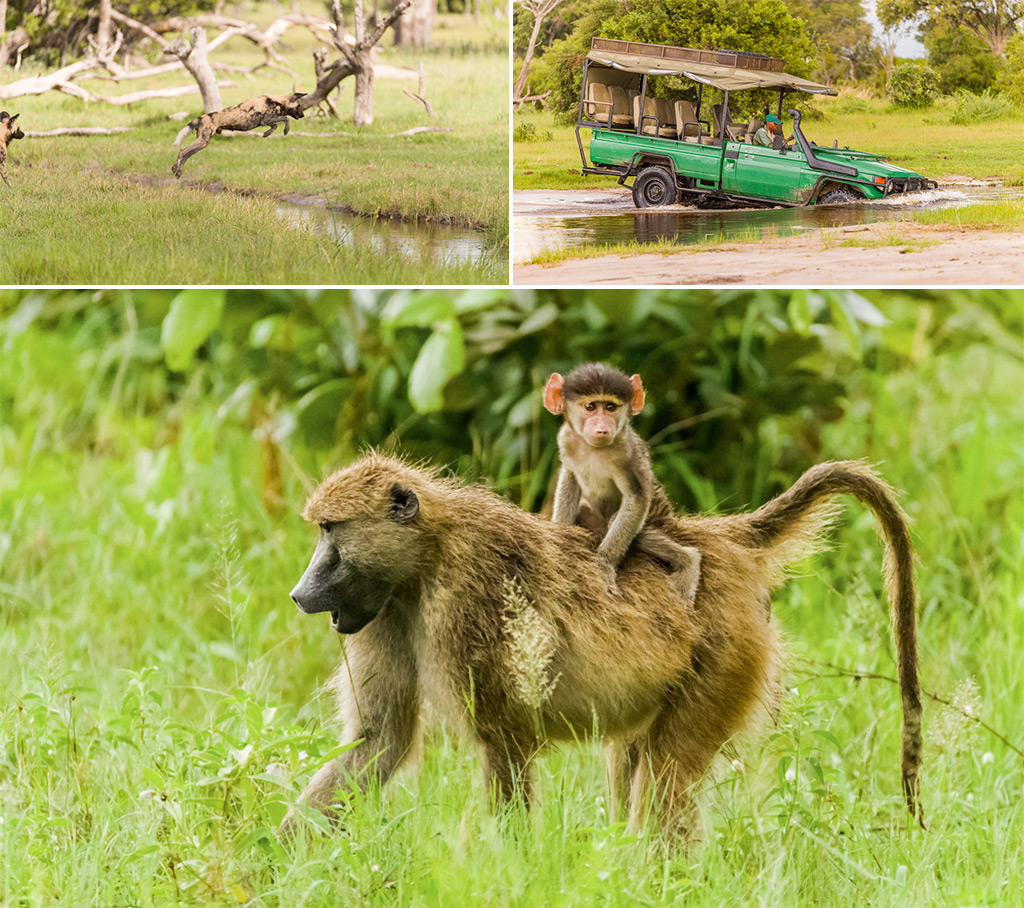 The simplicity of it all
The first leg of the trip was approximately a five-hour drive heading north from Maun, so we had plenty of time to get to know each other. We discussed my particular interests and my game-viewing expectations.
"If you respect the animals, they will respect you," said Philimon. "I'm even sure they will respect you when they chew on your leg," he added with a smile. That broke the ice.
I asked them about the daily routine. After all, it was just four guys, packed with our tents and other essentials in a Land Cruiser, for three weeks out in the wilderness.
Philimon said that it was straightforward. They would set up camp, cook the food and do whatever else that was required. If I wanted a shower, I just had to let them know 30 minutes in advance. I've travelled a fair bit in my life, and it is never straightforward and not without hassles.
However, I was surprised by the army-like way the three guys handled our expedition over the three weeks. They did everything. From setting up the camp in 15 minutes, to preparing the campfire, shower and toilet in no time.
All the while there I was, a beer in hand, sitting in a chair as instructed (so I wouldn't wander off to see the lions on my own!). Joe, the chef, was a master, cooking up rosemary chicken, beef tenderloin, and freshly-baked bread, to name just a few delicious meals.
BK kept the camp running efficiently, and served red or white wine at dinner – like a sommelier in the finest Parisian restaurants!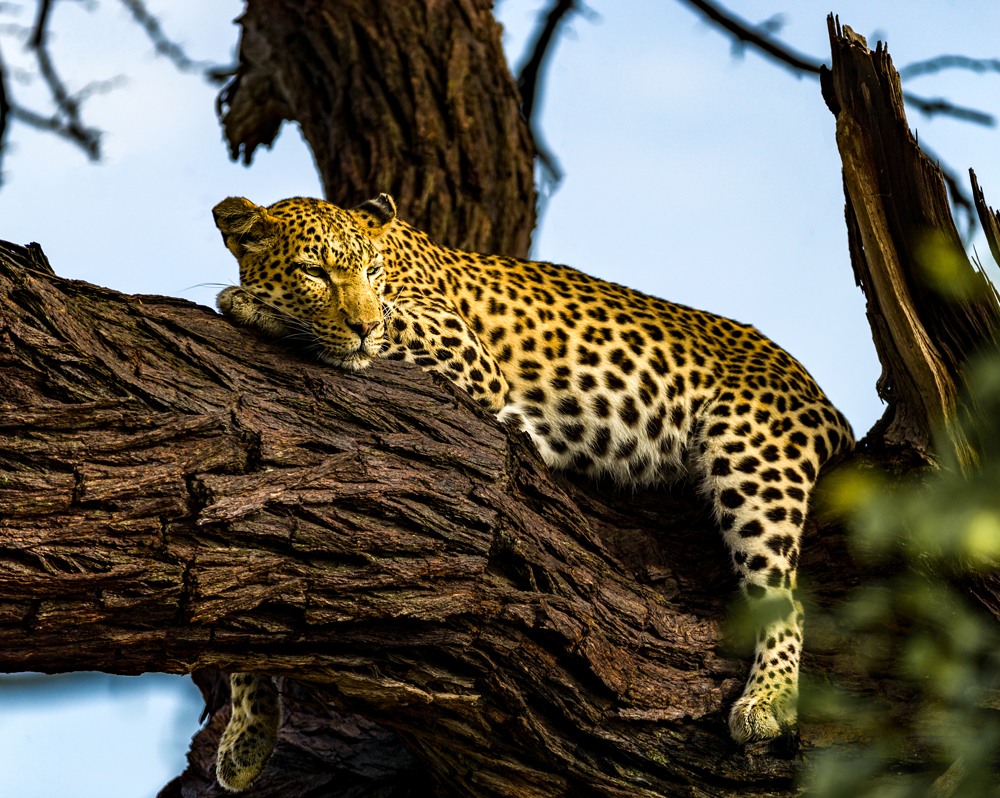 I have to say that the first couple of nights were quite exceptional. When I settled into my camping bed for the night, I could hear hippos, lions, and elephants through the canvas of my tent – that part alone was one of the highlights of my trip.
Philimon took safety seriously and made sure that I understood the night-time rules, handing me a flashlight while giving me unambiguous instructions: "If you need to get up and go to the toilet, don't forget to stick out your head first, make a couple of sweeps with the flashlight in the surrounding area before you go, and don't go more than a few steps away. You don't want to run into a hippo or a hyena on your way to the toilet!"
He wasn't wrong about the animals being close by. A couple of nights later, a hippo mother with her calf was watching me from 20 metres away… the following night a hyena was trying to steal the garbage bag!
The daily routine started with a game drive at 06:00, returning to camp at around 10:30 for breakfast, followed by a siesta until 15:30, and then back out until nightfall. Upon return from the night drive, a hot bucket of water was ready for my shower, followed by a delicious dinner.
I found it all very easy and stress-free when it was time to change camps. I dealt with my personal belongings while the others dealt with the rest, and once the Land Cruiser was packed, we were off to our next campsite. On arrival, the same camp setup routine as the first day commenced. Flawless.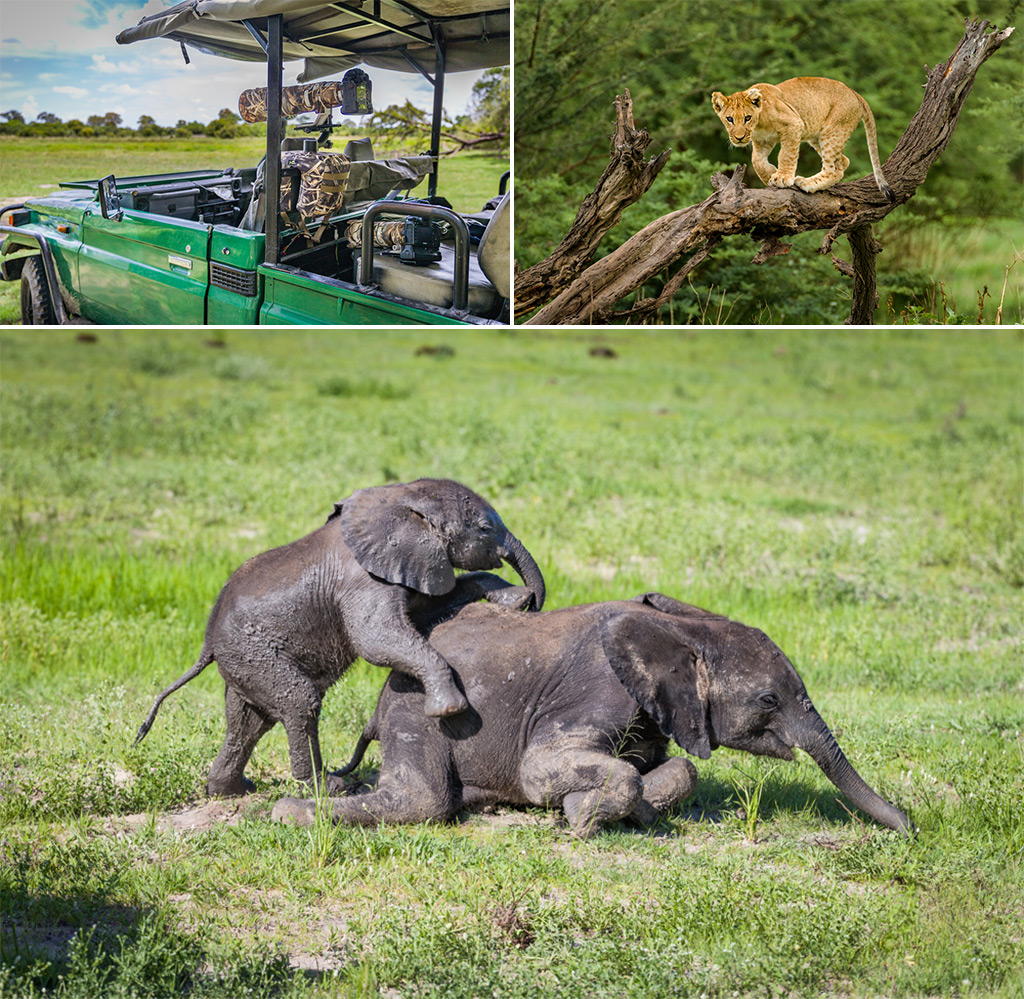 Bags packed and ready to return
I just loved every second of this adventure! There were hardly any other people in most areas, and I have to admit that of the images I took, 70% of them top the list of my best ever.
Big 5? Check… along with more leopards and elephants than I could ever count!
With a small team of very knowledgeable people in every aspect, paired with a genuine experience of camping in a game reserve with wild animals around you, definitely beats anything else I can think of. Just imagine, you can walk in a lion's footsteps, you can sit down where a leopard has just woken up (and left!) – smell the same grass and earth just as it did. You will never experience that in a luxury resort. You will never experience a pack of wild dogs roaming through your camp or a male lion walking 50 metres away from your tent, completely ignoring you.
I was lucky to go during the rainy season – yes, lucky. This meant that I experienced everything from rain, thunderstorms, and beautiful sunshine. Basically, everything that Mother Nature has to offer!
Price? I spent more on last year's 10-day trip to Maasai Mara then I did for three weeks with my own expedition leader, vehicle, chef and 'butler' with Philimon and his crew in Botswana. Will I do it again? Absolutely. My bags are packed and ready to go back at any time!
Check out our preferred camps & lodges for the best prices, browse our famous packages for experience-based safaris and search for our current special offers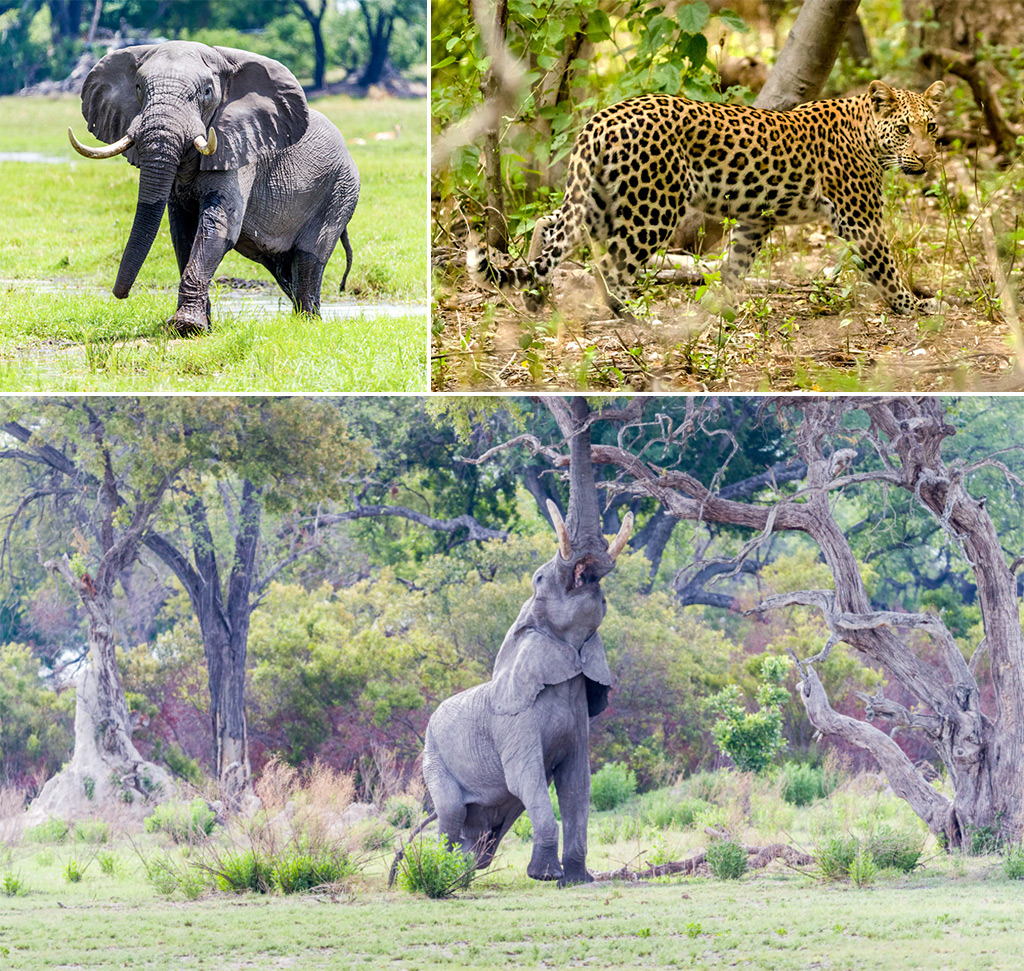 Ruzdi's trip
We tailored a sensational 18-day mobile camping safari across Botswana, designed to show Ruzdi the diversity and wildlife of the country. Ruzdi enjoyed the exclusive use of a vehicle, guide and support crew – and most of his camping sites were exclusive as well. He spent time in Maun, Okavango Delta, Moremi Game Reserve, Khwai Community Concession and Savute in Chobe National Park.
OKAVANGO DELTA AND MOREMI GAME RESERVE
"The Okavango Delta is a unique wetland surrounded by, and in stark contrast to, the dry bushveld surrounding it." – Ruzdi
The Okavango Delta (click for more details) is a lush wetland that spans over 15,000 square kilometres. It's characterised by papyrus, impenetrable reed beds, grassy floodplains, tree-covered islands and a complex network of water channels of varying depths, which are engineered and maintained by hippos and elephants. Moremi Game Reserve stretches over much of the central part of the Okavango Delta, and stretches eastwards, south of Khwai and into drier mopane bushveld bordering Chobe National Park.
Your activity list needs to include gliding down the water channels in a mokoro (video) – a traditional dugout canoe.
You can expect to see a plethora of wildlife including the Big 5 (although rhinos are not often seen), cheetahs, hyenas and wild dogs. With over 400 species of birds, this is also a haven for bird-watching enthusiasts.
KHWAI COMMUNITY CONCESSION
"Khwai is a hub of wildlife activity – one of the best game-viewing areas in Bostwana." – Ruzdi
Khwai (click for more details) is often confused with the Okavango Delta, which it borders to the east. Khwai is a game-rich 180,000-hectare gem on the fringes of the delta – sandwiched between Moremi Game Reserve and Chobe National Park.
This is one of the best places in Botswana to see wild dogs and other predators and, with no fences separating Khwai from its larger and better-known neighbours, you are likely to see just about everything that northern Botswana has to offer.
The water channels have good populations of hippos, crocodiles, waterbuck and lechwe, and the dry woodlands away from the river host good populations of sable and roan antelopes, zebras, impalas, giraffes, buffaloes and many other species.
SAVUTE, IN CHOBE NATIONAL PARK
"Savuti, the Marsh and Leopard Rock – what an honour to visit these legendary places!" – Ruzdi
Savute (click for more details) in Chobe National Park is a vast open grassland famous for massive herds of buffalos and elephants and for the large prides of lions that have learned to hunt them. The area plays host to dramatic scenes during the dry season when elephant breeding herds have to drink from the dwindling surface water, and lions ambush the young and ill members of the herd.
The lifeblood of this western section of Chobe National Park is Savute Marsh, a relic inland lake now fed by the erratic Savute Channel. The channel is fed seasonally with water from the Kwando and Okavango rivers, but often dries up for many seasons, probably due to tectonic plate movements, and is also thought to flow both ways on occasion.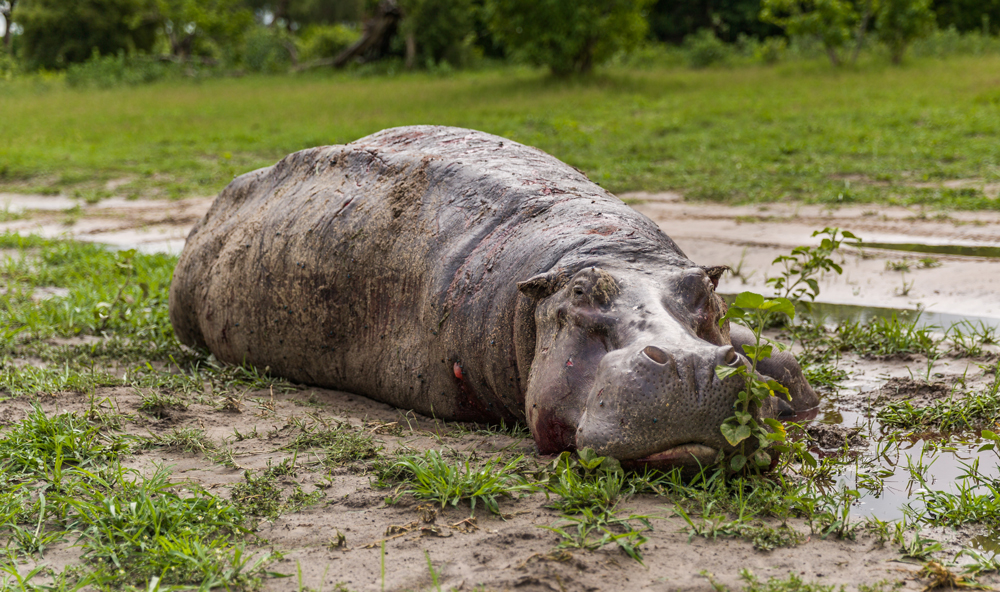 ACCOMMODATION 
Check out our preferred camps & lodges for the best prices, browse our famous packages for experience-based safaris and search for our current special offers.
A mobile camping safari is a very authentic way to explore Africa's wild areas – forget rim-flow pools and crystal glass. This is a seamless connection between your body, senses and the habitat you are exploring. You are guaranteed a level of privacy, remoteness and uniqueness that is entirely different from lodge-based safaris – and often far away from the busy standard tourist routes. Mobile camping is ideal for the more intrepid types who are not averse to canvas, pit toilets and safari (bucket) showers.
And the remoteness means that you spend most of your time outside of mobile phone range – time to detox!
Note that these are not 'participation safaris' – your seasoned support team take care of all the hard work, such as setting up and taking down camp, cooking delicious mouth-watering food, serving drinks and warming your shower water. Depending on the size of your party, this enthusiastic group will either drive ahead of you in their own vehicle or with you when changing campsites.
Apart from two nights in lodges in Maun, Ruzdi made use of mobile tented campsites throughout his safari adventure.
ABOUT THE AUTHOR, RUZDI EKENHEIM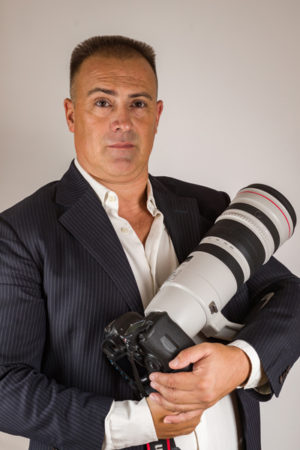 I was born in New York, grew up in Sweden, and am currently living in the Balkans, using it as the base for my travels around the globe.
While growing up, I became fascinated by the glamour magazines of the 70s and 80s, which ignited my passion for photography, paired with great love and respect for wildlife. After spending time in the army, I returned to my passion for photography, moving to Kenya on a work assignment.
Today, I work as a professional photographer and business consultant with a speciality in strategy and tactics in eastern Europe, which I can pair with my photography business.
The highlight in my photographic career was when I was nominated by the editors of National Geographic for the Wildlife Photographer of the Year Awards in 2017.
To comment on this story: Login (or sign up) to our app here - it's a troll-free safe place 🙂.

---
HOW TO GET THE MOST OUT OF AFRICA GEOGRAPHIC:
Travel with us. Travel in Africa is about knowing when and where to go, and with whom. A few weeks too early / late and a few kilometres off course and you could miss the greatest show on Earth. And wouldn't that be a pity? Browse our famous packages for experience-based safaris, search for our current special offers and check out our camps & lodges for the best prices.
Subscribe to our FREE newsletter / download our FREE app to enjoy the following benefits.
---