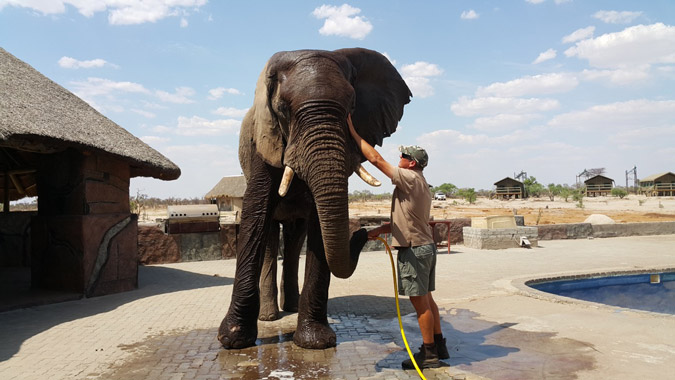 Editorial comment: Please do not try to approach elephants during your travels in Africa, or to forge bonds with elephants. The situation described below is unique, and based on a specific set of circumstances and characters.
When the dry season sets in and water is scarce, barriers blur and relationships are forged out of necessity. One such relationship is that of Benny the elephant and Mike the human.
Summer 2015 was an especially harsh dry season in Botswana, and elephants would arrive each day in their hundreds at the small waterhole at Elephant Sands lodge and campsite in northeast Botswana. Such were the queues of thirsty elephants that some would wait for up to 18 hours for their turn for life-saving water. Some elephants would even be so frantic for water that they would break down lodge walls, pull up pipes and push over water tanks meant for tourists.
And then came Benny.
Benny arrived with fanfare, trumpeting loudly and venturing a bit too close to campers. Elephant Sands manager Mike Toth repeatedly chased Benny away, but he kept returning. Realising it was water he was after, Mike filled up the water trough near one of the campsite bathrooms. The newly named Benny came to drink, and let Mike spray him with water, from a safe distance.
This became the routine over the next few days, with Mike filling up the trough and Benny coming to drink. But then Benny did something strange and extraordinary –  he pointed to Mike with his trunk then rubbed his injured foot three times.
A few days later the festering wound had split open and Benny was visibly feverish, and so Mike decided to phone the vet. Benny was tranquillised and an emergency operation was performed to remove a piece of wood lodged in his foot.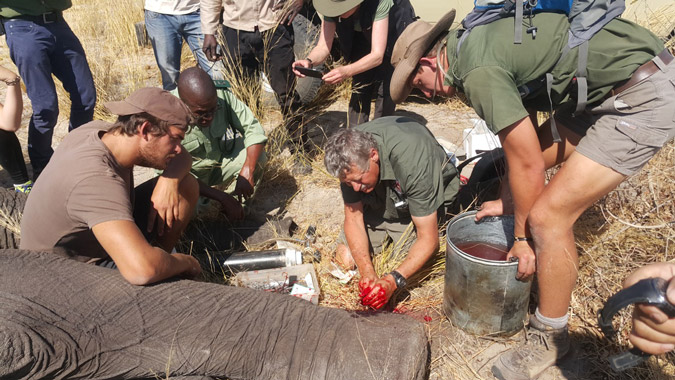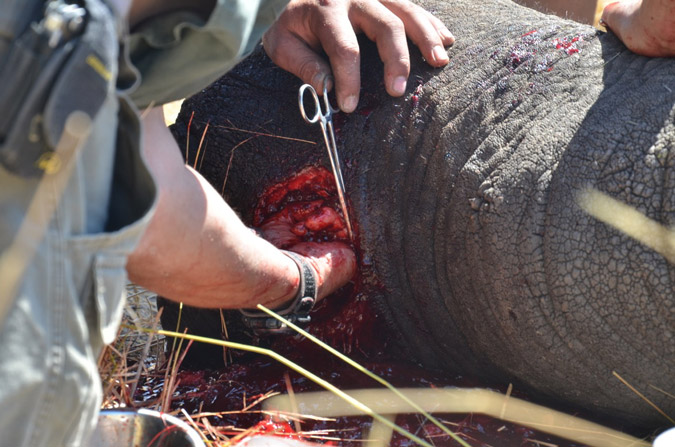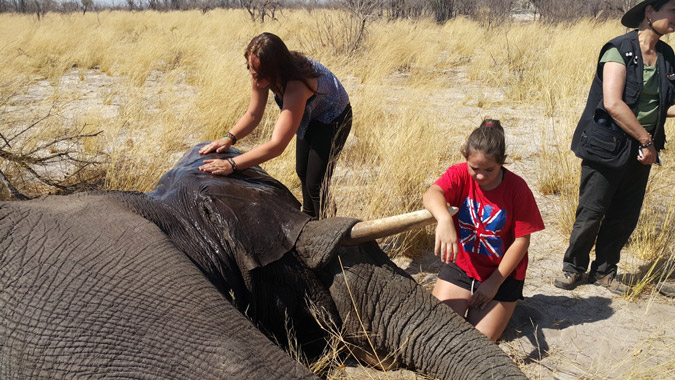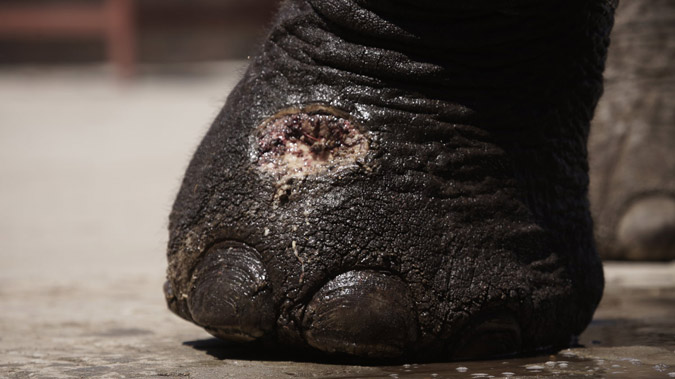 For days later, Benny was back. Recognising his old friend, Mike walked right up to him and gave him some water. Over the coming months, Benny would arrive at camp, seek Mike out (often waiting patiently while Mike attended to his daily duties) and the two would go through the routine of greetings and provision of water, with Mike doing an assessment of the injury and of Benny's recovery. The greetings and personal contact increased as the two came to trust each other. Mike always made sure that Benny initiated the first contact.
Over time Benny became more protective of Mike. On one occasion, while Mike was giving Benny water, a large bull elephant came in-between the two. Benny seemed to recognise the danger of another wild elephant so close to his human companion – he grabbed Mike's hand with his trunk, pulled him away, and backed up into the large intruder.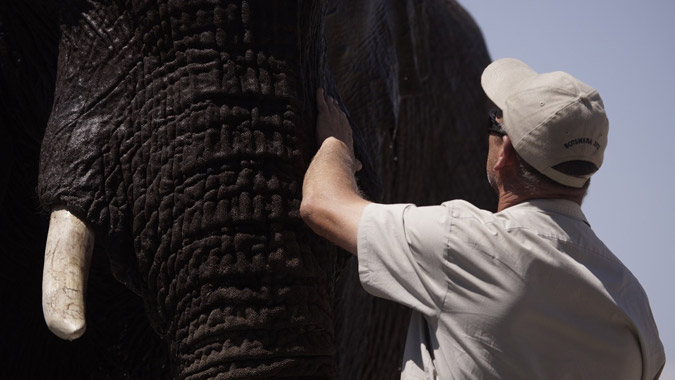 This friendship has endured since then, with Benny returning every dry season to wait by the lodge for fresh water and his old friend.
Mike Toth and his family have established Water for Elephants Trust, to provide much-needed borehole water for elephants and other species in the arid Kalahari of northeast Botswana. For more information and exceptional photos, read this feature Water for Elephants.
To comment on this story please DOWNLOAD OUR APP. See details below.

---
HOW TO GET THE MOST OUT OF AFRICA GEOGRAPHIC:
Download our APP (mobile phone and desktop) to receive significant benefits including the best prices at Africa's top lodges, ready-made safari packages and networking with others like you. Find out more here.

Subscribe to our weekly newsletter to enjoy more stories like this. Subscribe here.
Travel with us. Travel in Africa is about knowing when and where to go, and with whom. A few weeks too early / late and a few kilometres off course and you could miss the greatest show on Earth. And wouldn't that be a pity? Search for your ideal safari here, or contact an Africa Geographic safari consultant to plan your dream vacation.
---