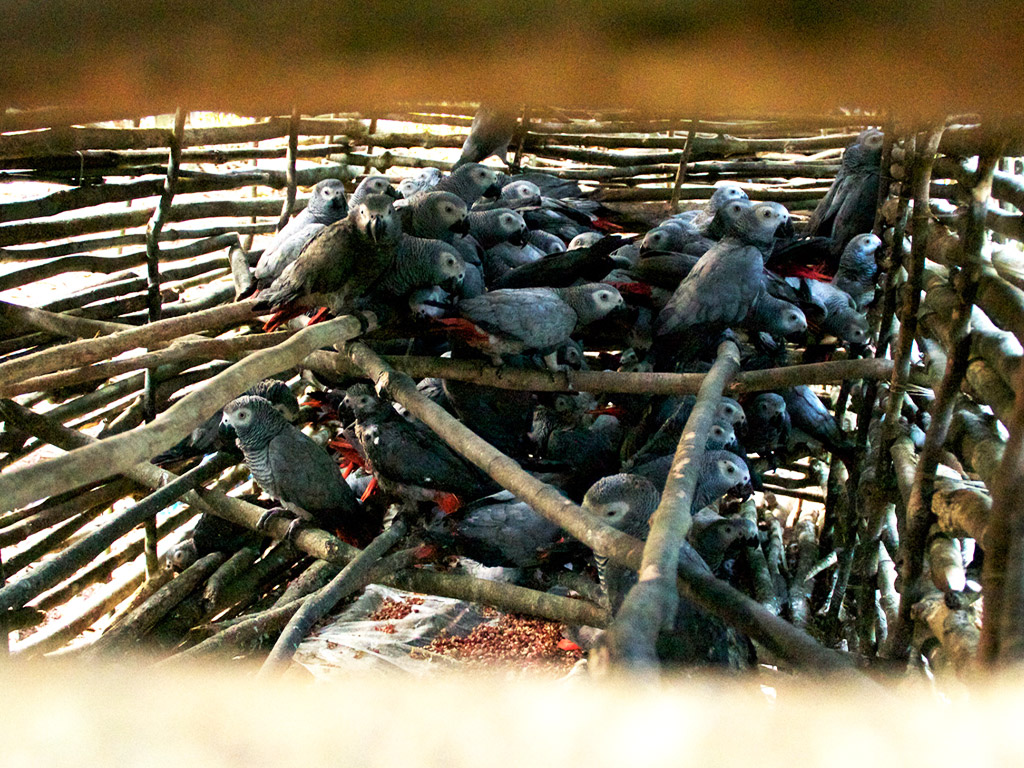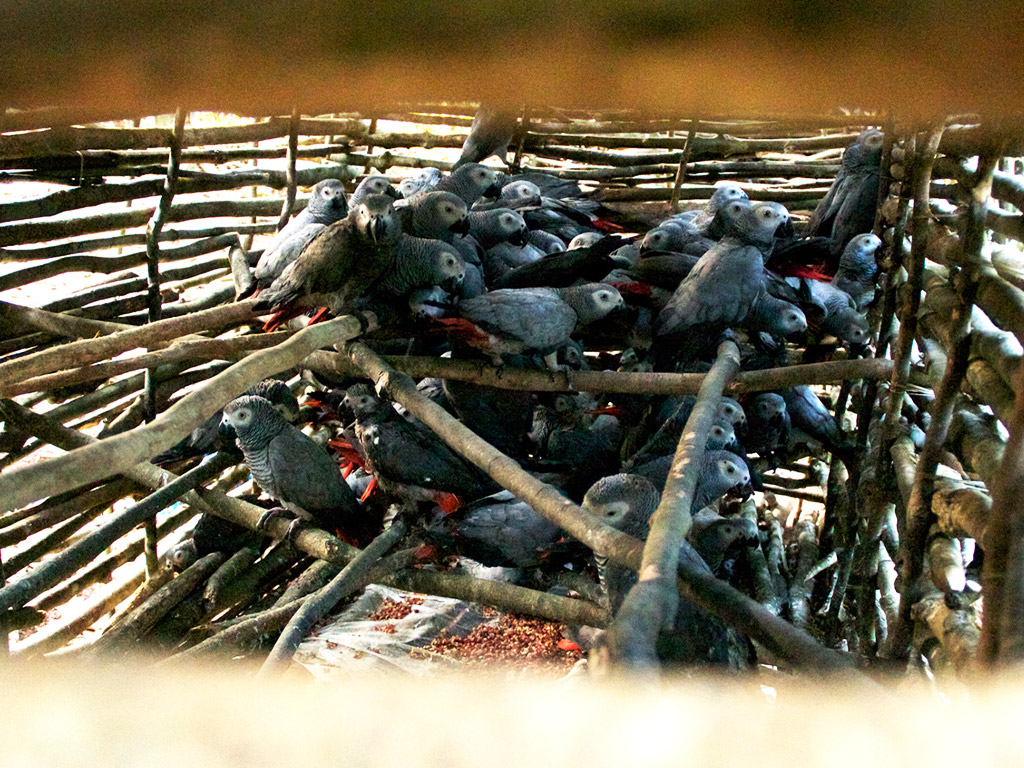 A permit application to import 4,000 African grey parrots into the United States – around half of them wild-caught – could pose a significant risk to the wild population through fuelling trade, say multiple international conservation bodies. The application came from a Miami bird-breeder Paul Marolf and South African breeders Ray O'Neill and Jason Mitchell, and submitted under the auspices of the Wild Bird Conservation Act (US Fish & Wildlife Services).
African grey parrots are among one of the most trafficked species on the planet, and their populations have declined drastically in the wild, with more than 3 million parrots having been removed from the wild legally in the last 40 years to supply the pet trade. This figure includes birds that die during the capture and transport process. The illegal trade is likely to be far higher than that, but the numbers are impossible to estimate. CITES regulations govern legal trade in African grey parrots, but high levels of fraud and corruption have resulted in rampant trafficking of illegal parrots via CITES channels.
The permit application proposal is for the creation of a co-operative breeding programme where the breeding stock would be acquired from CITES-registered facilities in South Africa to create a "self-sustaining population of grey parrots in the US". The applicants claim that although they intend that half of the intended imports would be wild-caught parrots, these birds have long been removed from the wild and therefore their proposal will not impact on wild populations. They also argue that due to improper management, the captive-bred population of African grey parrots in the US is no longer viable and will disappear without this intervention and that establishing the captive-breeding programme will be a "boon" to the continued existence of the species.
To place the South African grey parrot breeding industry into perspective, the chairman of the Parrot Breeders Association of Southern Africa (PASA) recently resigned his position after investigators raided his parrot breeding aviaries and found the decomposing bodies of about 300 parrots, and cages infested with rats and cobwebs. According to news media reports, PASA insists that a well-known parrot vet confirmed that there was no abnormal mortality rate at his aviaries.

Dr Rowan Martin of the African conservation program of the World Parrot Trust says that "South Africa's parrot breeding industry had grown massively in recent years, partly on the back of cheap imports of wild-caught parrots as breeding stock, which has decimated some wild populations."
The World Parrot Trust disputes the claims made in the permit application proposal and suggests that allowing this import into the US could pose potential risks to wild parrot populations. Conservationists argue that the proposal lacks detail regarding how the genetic diversity of the breeding programme would be managed or how it would contribute to wild parrot conservation. Before the transfer of African grey parrots to Appendix I of CITES (thereby ceasing all legal trade in wild birds), South Africa was the largest importer of wild-caught parrots in the world. The proposal seeks to import parrots of unknown origin, and the World Parrot Trust emphasizes that there is no clarity on the relationship between captive-bred production and demand for wild-caught birds. What is clear is that the recent uplisting to Appendix I has not ended the illegal trade in parrots.
The permit application proposal for the captive breeding programme proposes to donate a portion of the income to "grey parrot conservation projects in situ". However, the World Parrot Trust suggests that there is a "notable lack of how this fund will operate".
The Humane Society International, Humane Society of the Us and Humane Society Legislative Fund have added their voices against granting the permits, as has World Animal Protection. They all point out that the African grey parrots have been, and continue to be, harmed by the exotic pet trade and that commercial captive breeding is not a conservation alternative. Also disputing the claims in the permit application were the Association of Zoo and Aquariums (AZA), WCS, Species Survival Network, IFAW, Centre of Biological Diversity, Environmental Investigation Agency, Natural Resources Defence Council, Defenders of Wildlife, Animal Welfare Institute, Avian Welfare Coalition, Wagmore Foundation, the Federation of Animals Sanctuaries and more than 17 rescue centres for parrots in the United States.
In a strongly worded letter to the US Fish and Wildlife Serve, the Environmental Investigation Agency and Centre for Biological Diversity made their position clear that "seeking to create yet another breeding programme that requires the import of 4,000 highly imperilled African grey parrots – almost half of which are wild-caught – to non-existent facilities operated by a single individual in the US with no track record of being able to successfully care for and breed grey parrots in captivity cannot be condoned under the WBCA".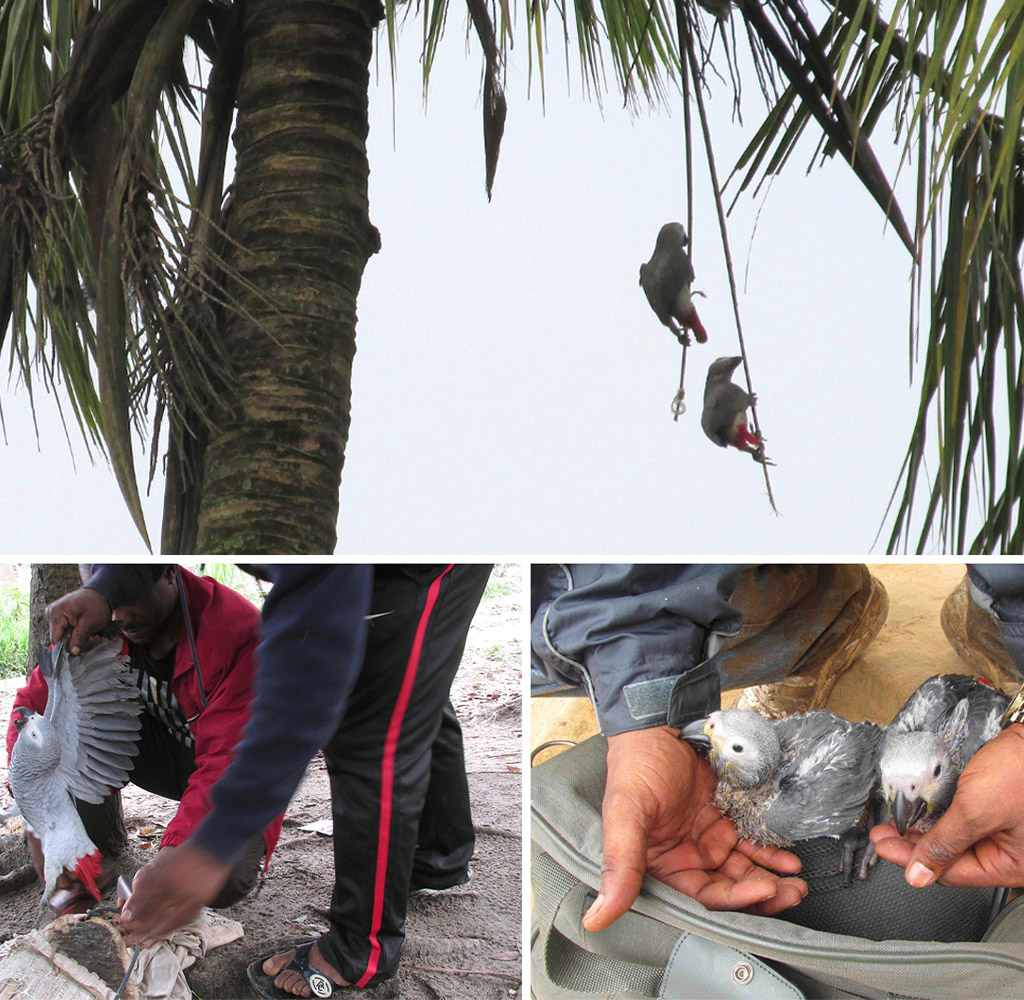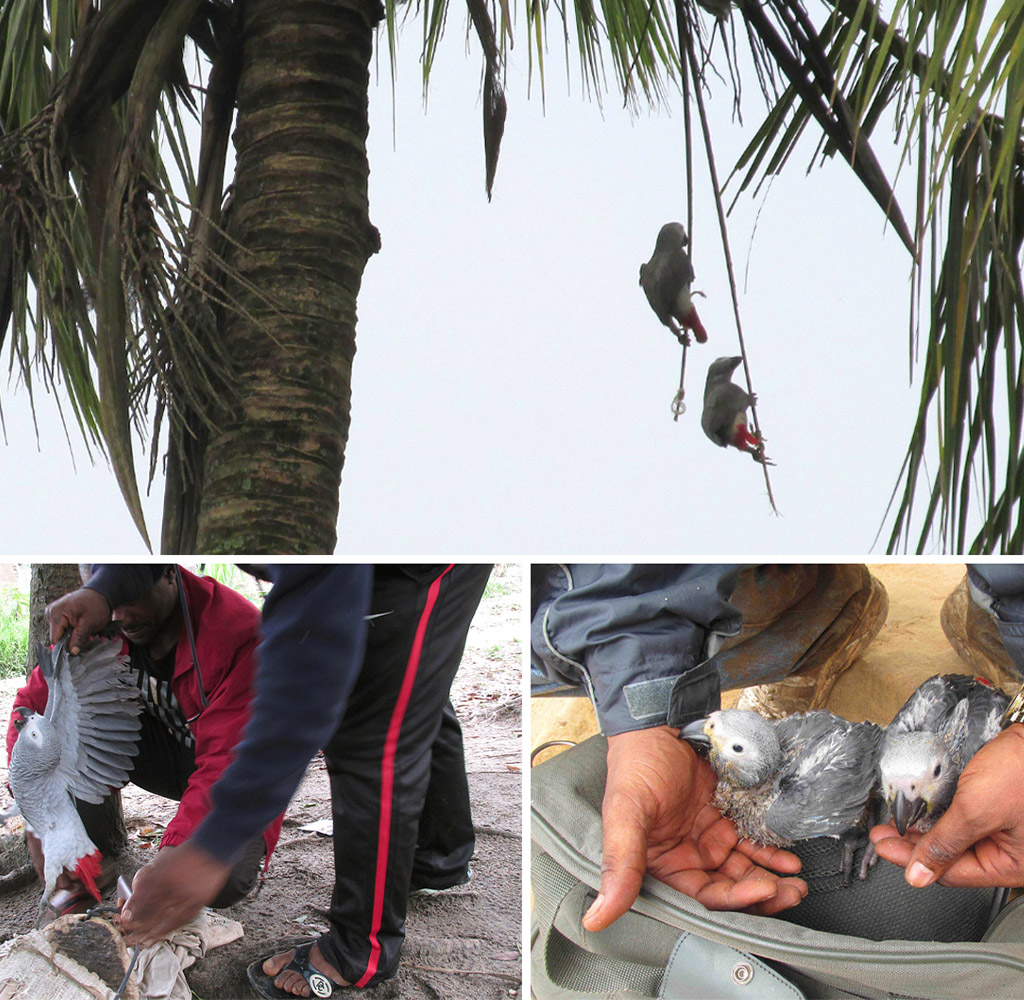 To comment on this story please DOWNLOAD OUR APP. See details below.

---
HOW TO GET THE MOST OUT OF AFRICA GEOGRAPHIC:
Download our APP (mobile phone and desktop) to receive significant benefits including the best prices at Africa's top lodges, ready-made safari packages and networking with others like you. Find out more here.

Subscribe to our weekly newsletter to enjoy more stories like this. Subscribe here.
Travel with us. Travel in Africa is about knowing when and where to go, and with whom. A few weeks too early / late and a few kilometres off course and you could miss the greatest show on Earth. And wouldn't that be a pity? Search for your ideal safari here, or contact an Africa Geographic safari consultant to plan your dream vacation.
---