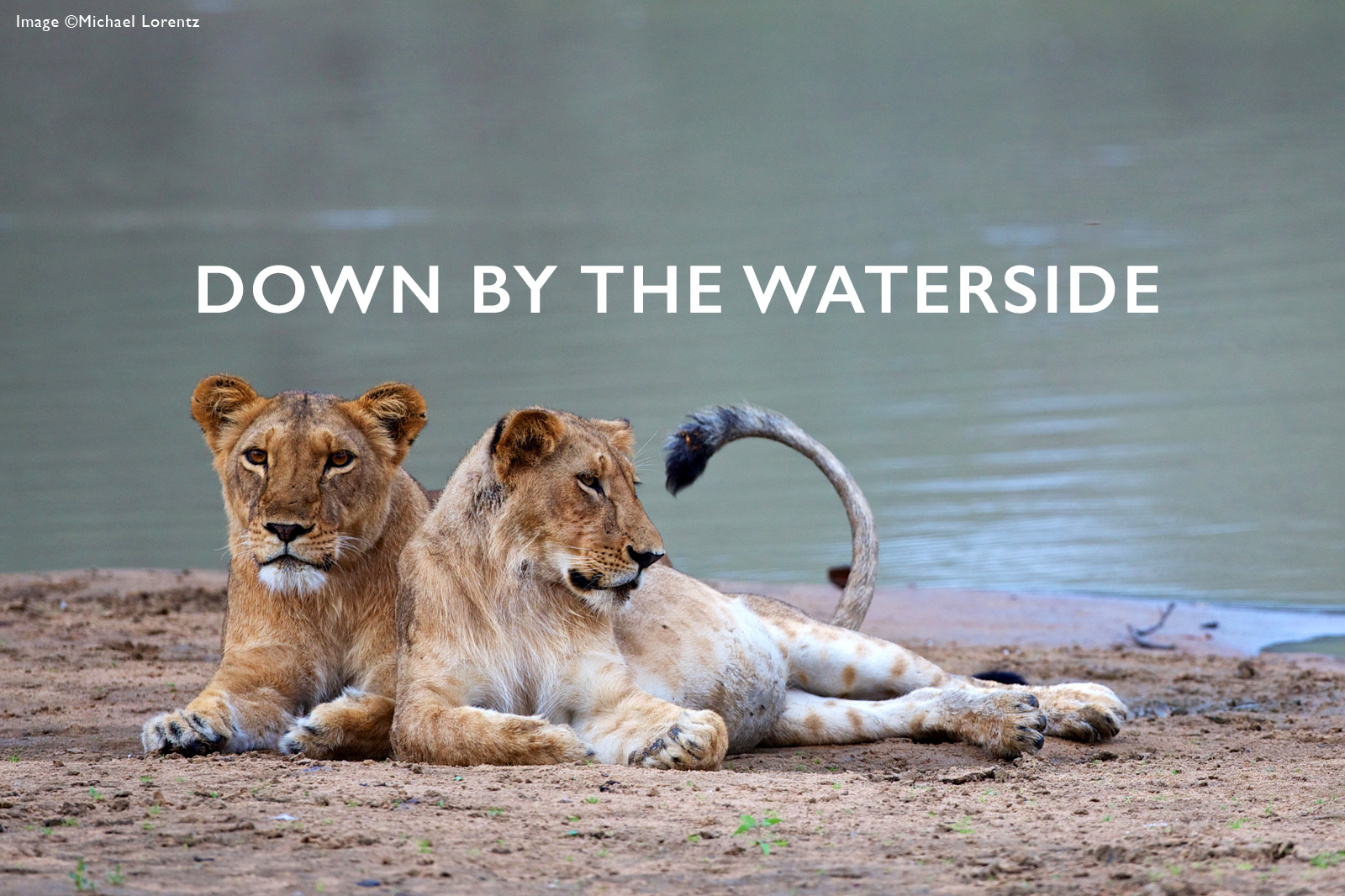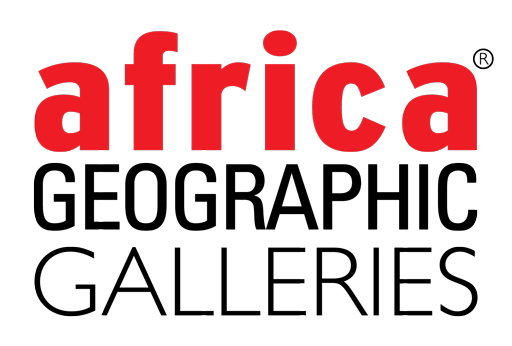 IN CHAD'S DRY SEASON, THE WATERS
OF ZAKOUMA ATTRACT A
VERITABLE NOAH'S ARK OF ANIMALS

Images by
MICHAEL LORENTZ
Renowned safari guide Michael Lorentz has been immersing guests in the wildlife lore of Africa for 26 years. He is always in search of the authentic experience and he has taken this to new levels in Chad's Zakouma National Park, a place he now ranks as his favourite destination.
A great deal of Africa's safari operators cater for the luxury market, but as Lorentz points out, 'To truly appreciate the wonder of wilderness, one needs the luxury of just "being". It is a surprisingly rare luxury in today's over regulated safari world, and therefore all the more special when indulged. Sitting for hours at the waterholes of Zakouma, as a Noah's Ark of animals and birds came to drink and socialise, fulfilled a life time of longing for being a part of a natural whole.' And so we bring you a few images of that ark, taken by Michael down by the waterside of Zakouma.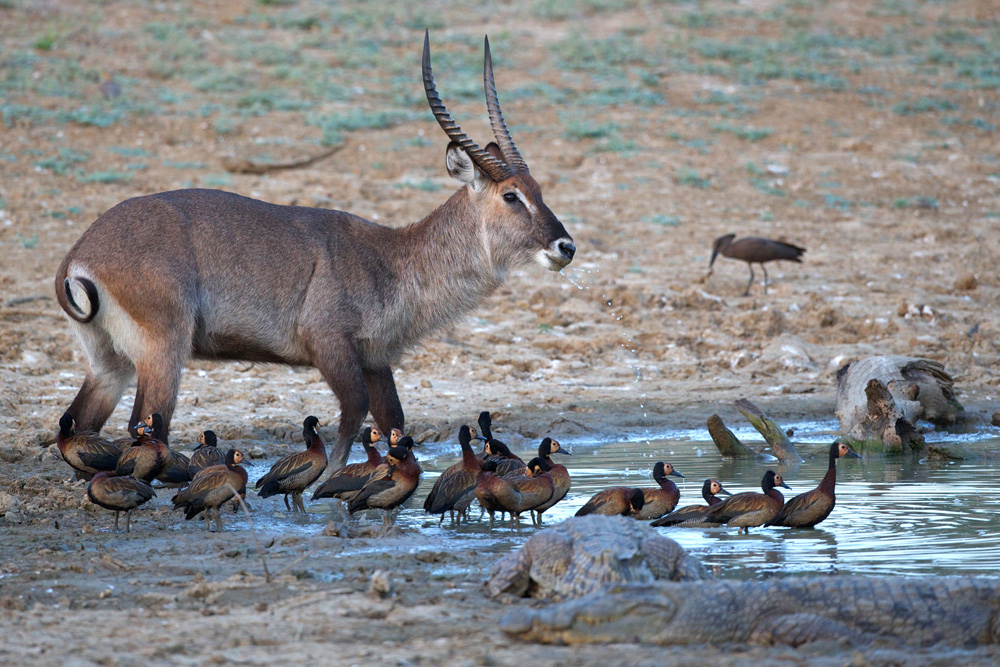 Nothing stops these white-faced whistling ducks and Defassa waterbuck from getting a drink, not even the obvious threat of crocodiles. ©Michael Lorentz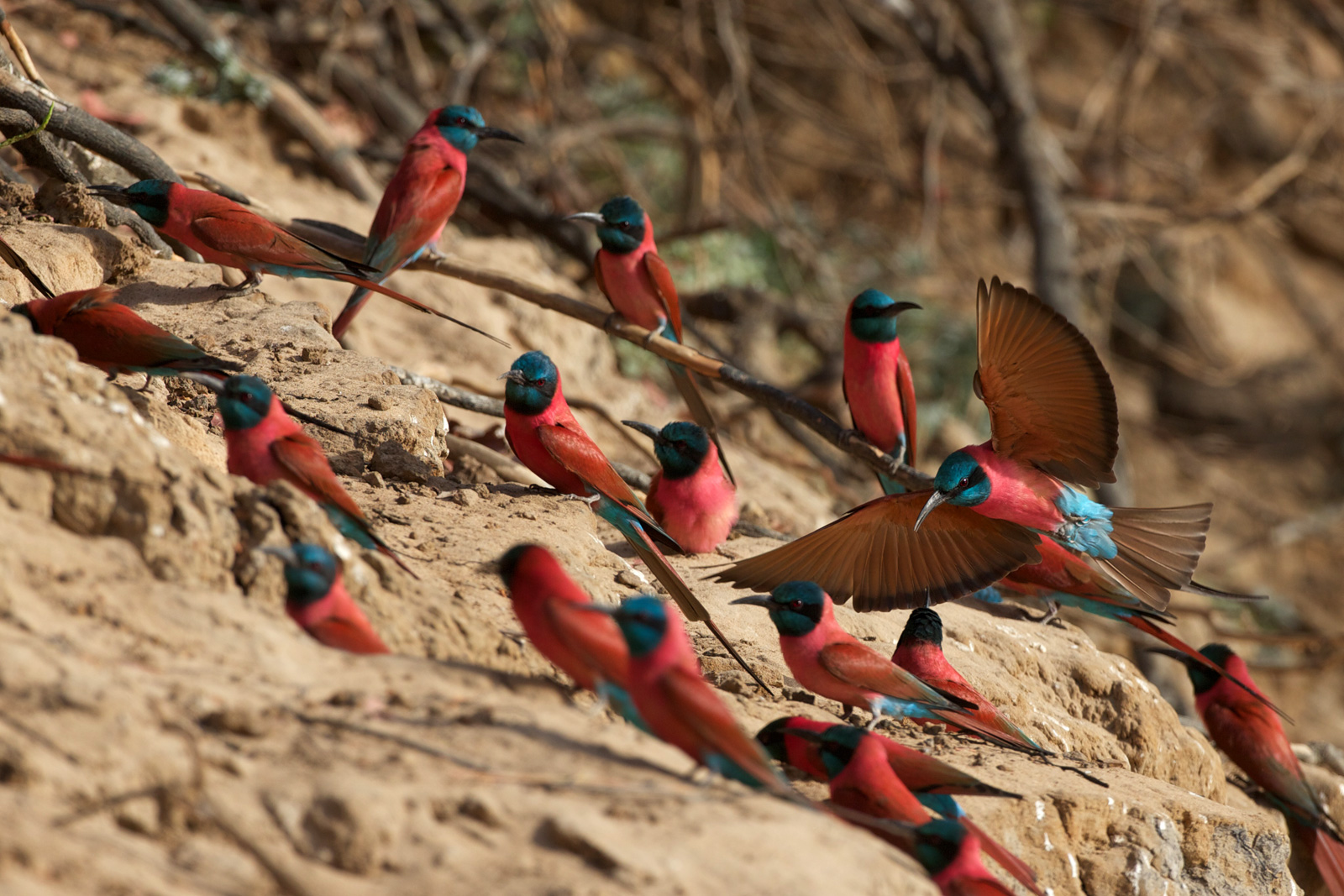 Northern carmine bee-eaters commonly nest on the Zakouma's river banks. ©Michael Lorentz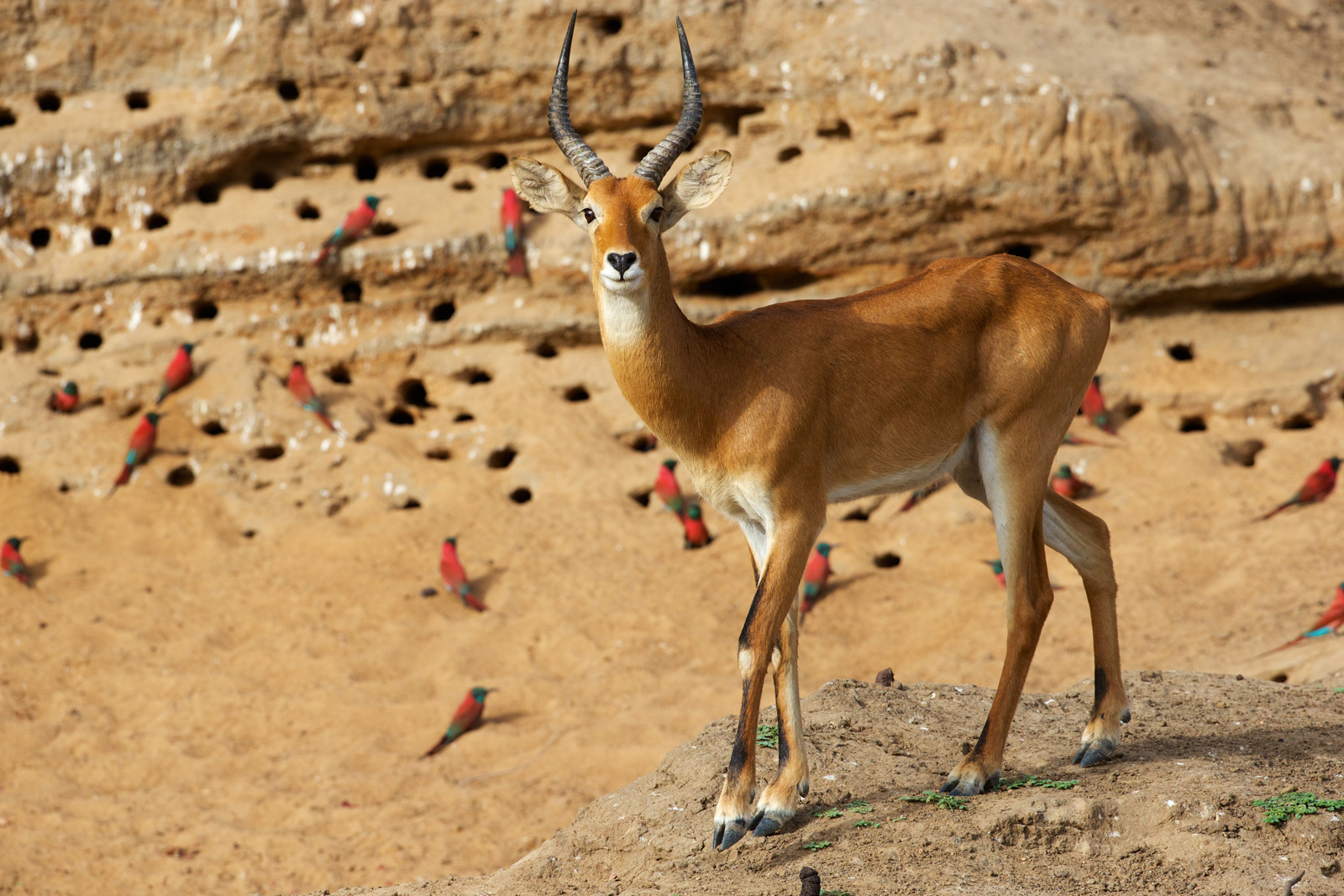 A Buffon's Kob tentatively makes its way to the waterside, while northern carmine bee-eaters can be seen at their nests which they have excavated in the river bank. ©Michael Lorentz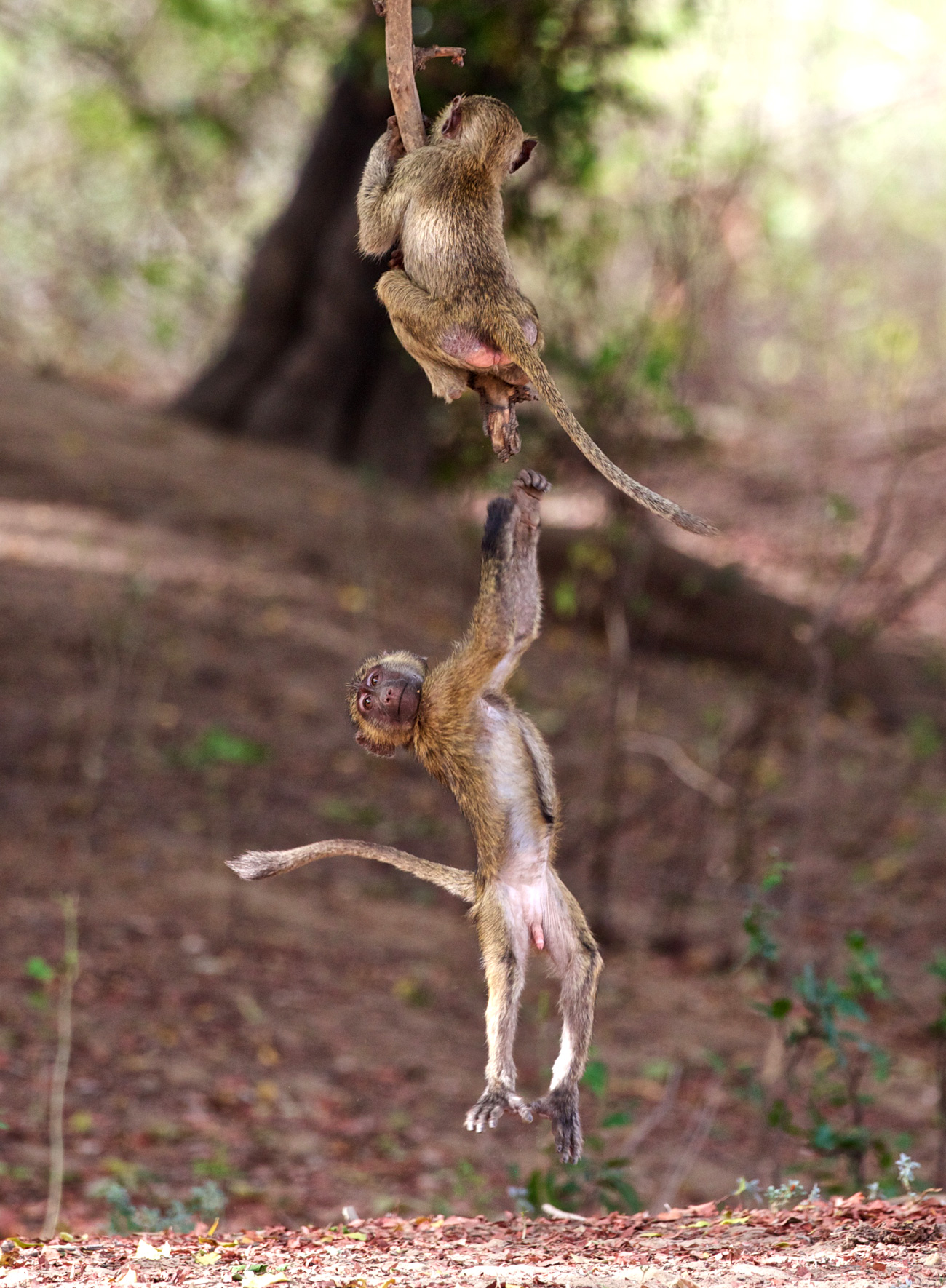 Young baboons at play. ©Michael Lorentz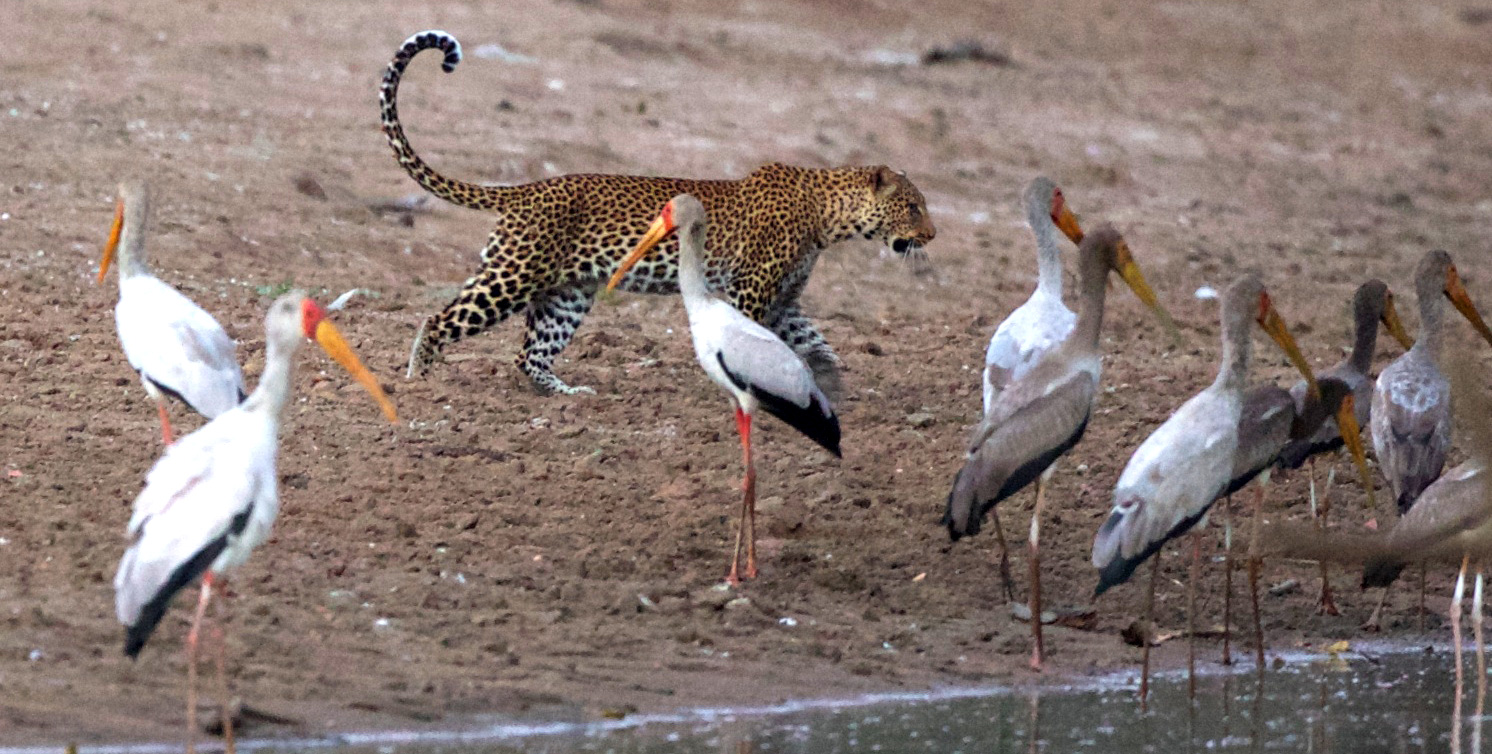 A leopard makes his way to the waterside flanked by yellow-billed storks. ©Michael Lorentz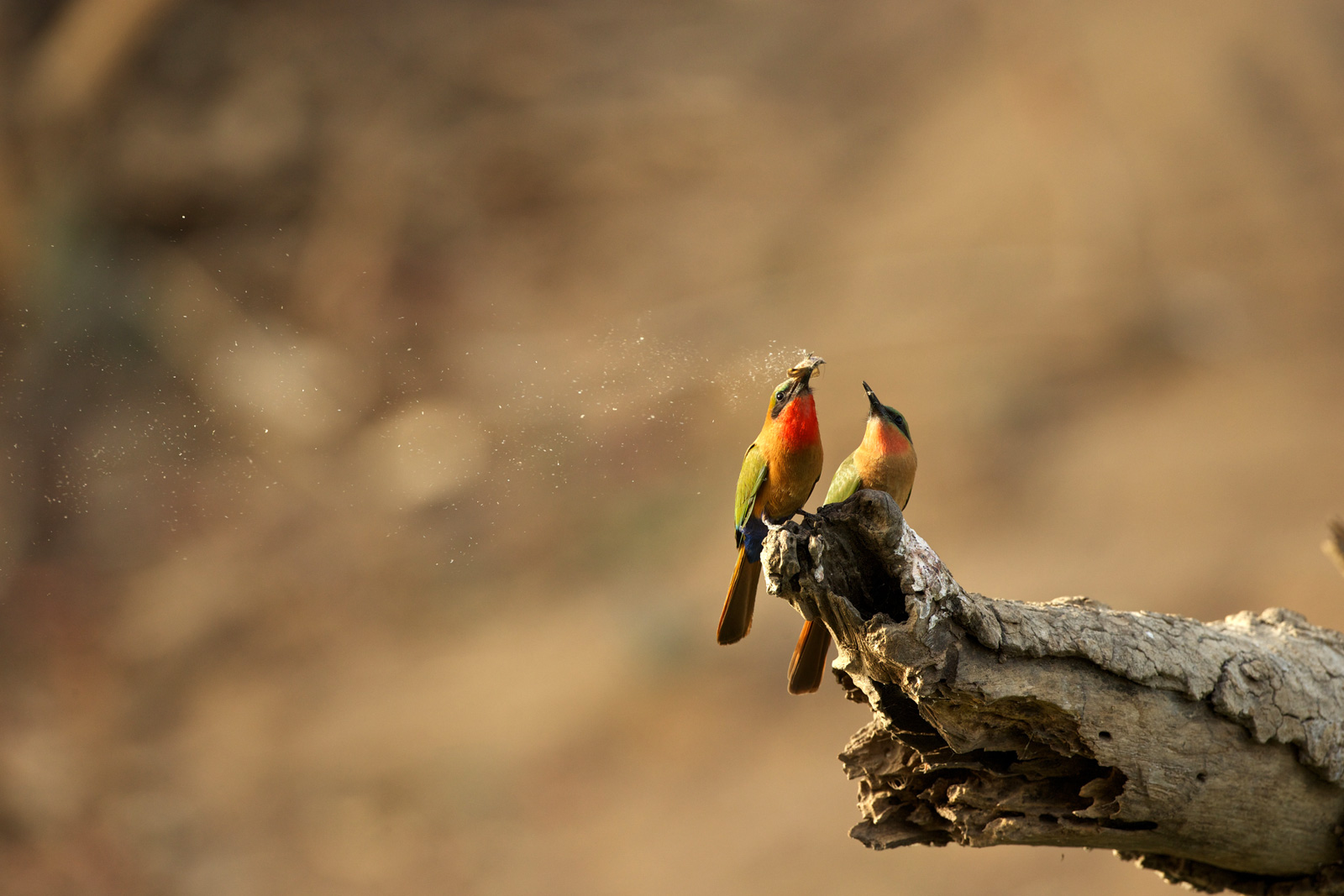 A pair of red-throated bee-eaters with a freshly caught moth. ©Michael Lorentz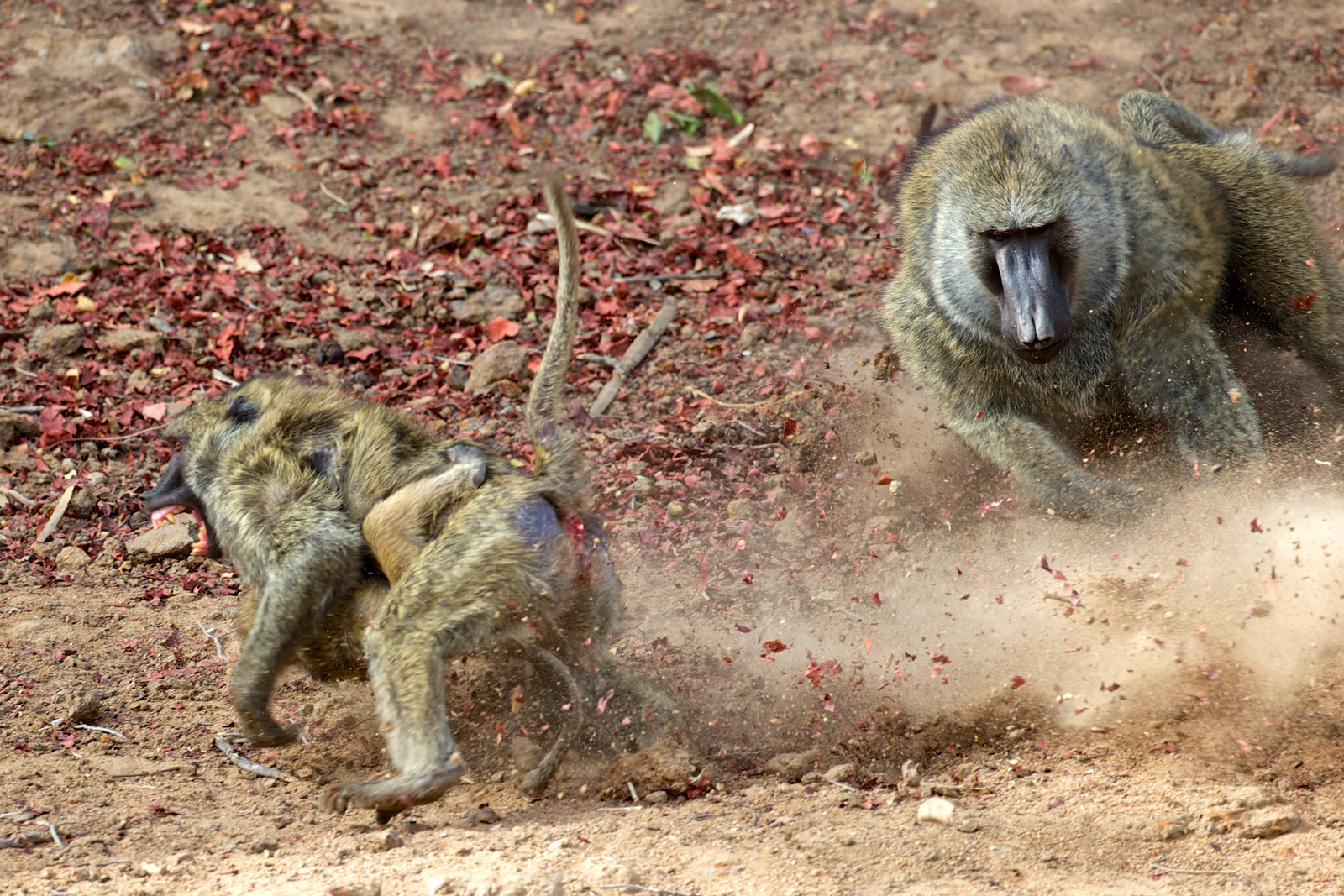 A baboon mother, infant clutching her chest, dashes away from a male. ©Michael Lorentz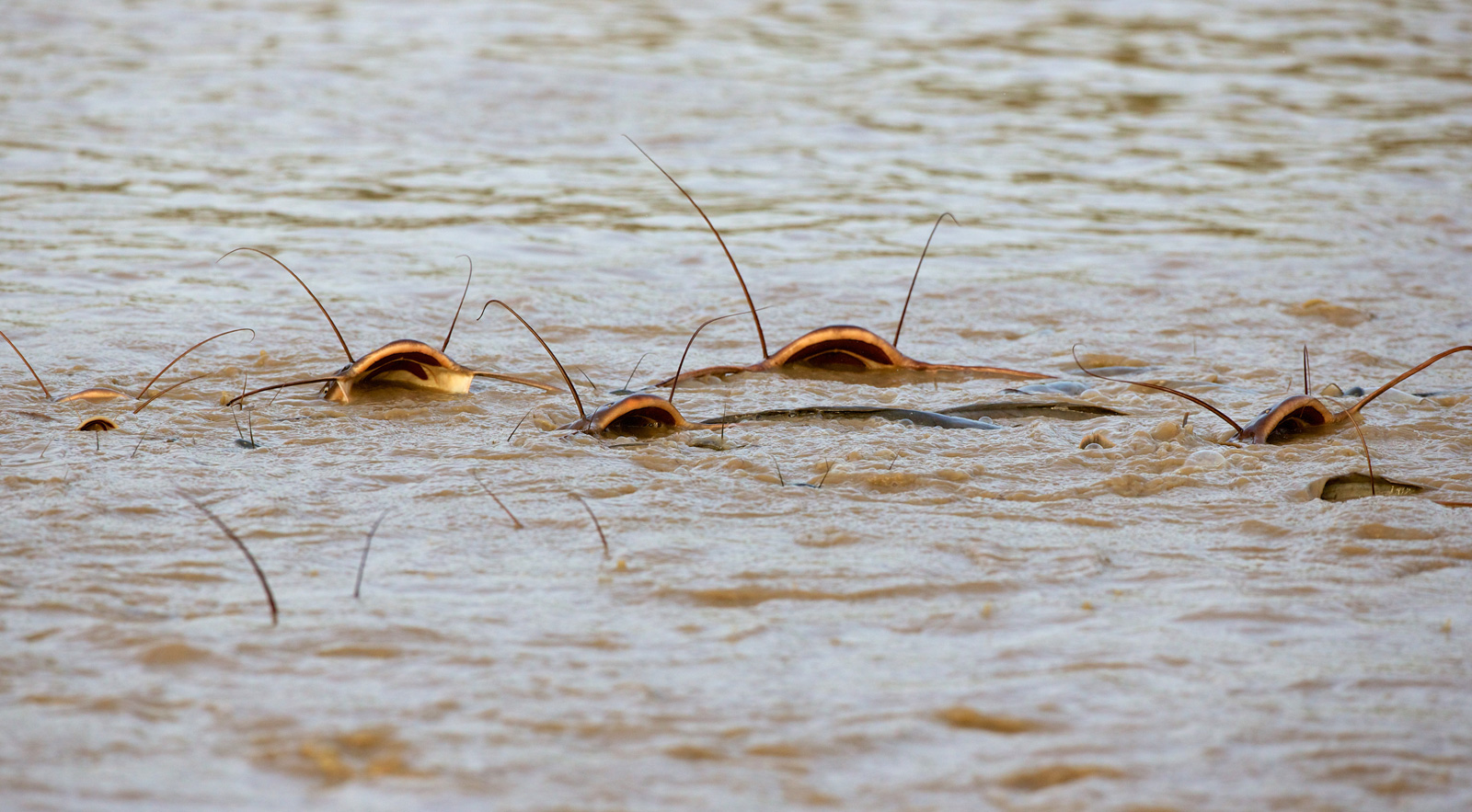 African catfish, or barbel as they are better known, populate a muddy pool. ©Michael Lorentz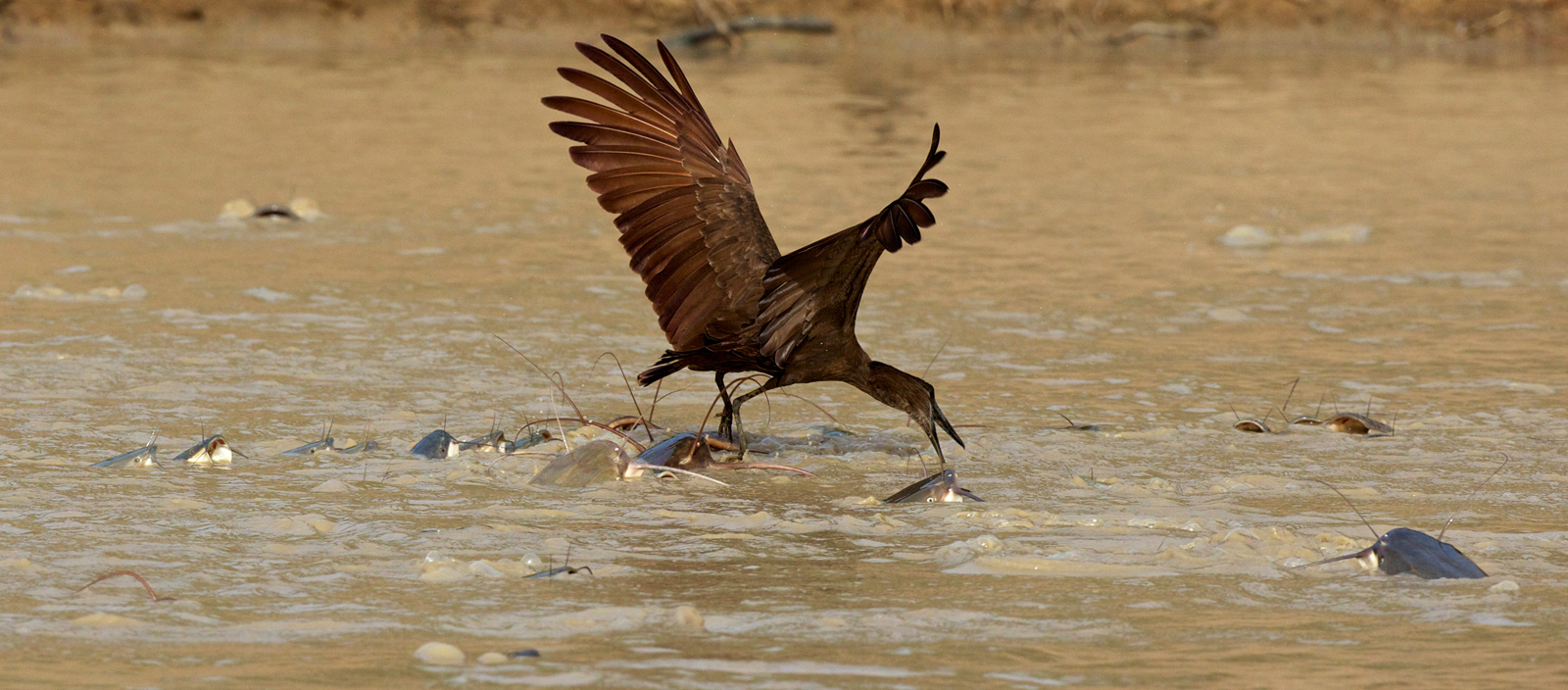 A hammerkop goes fishing for smaller fare amid the gaping mouths of barbels. ©Michael Lorentz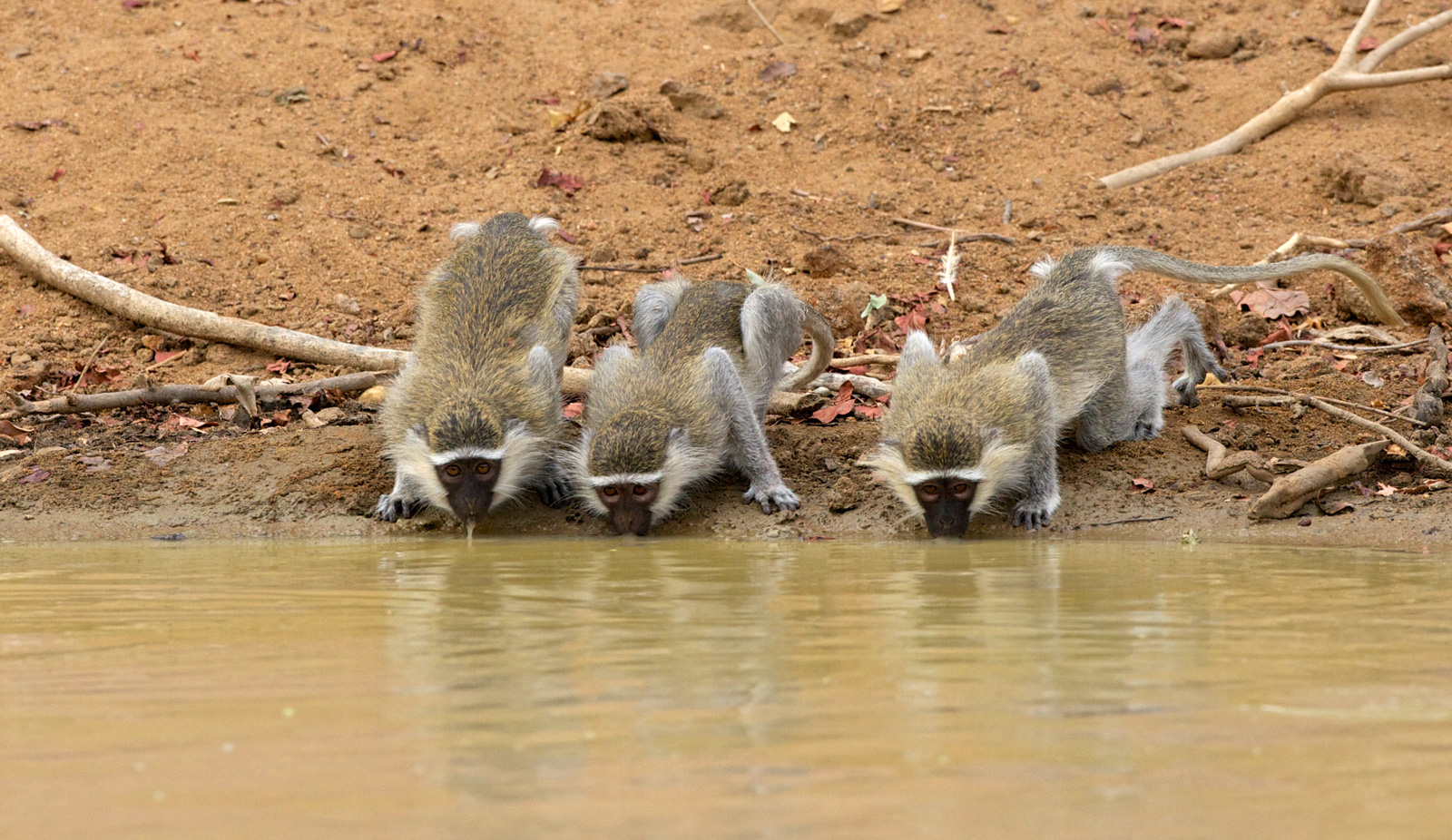 Vervet monkeys keep a wary eye on the horizon as they take a drink. ©Michael Lorentz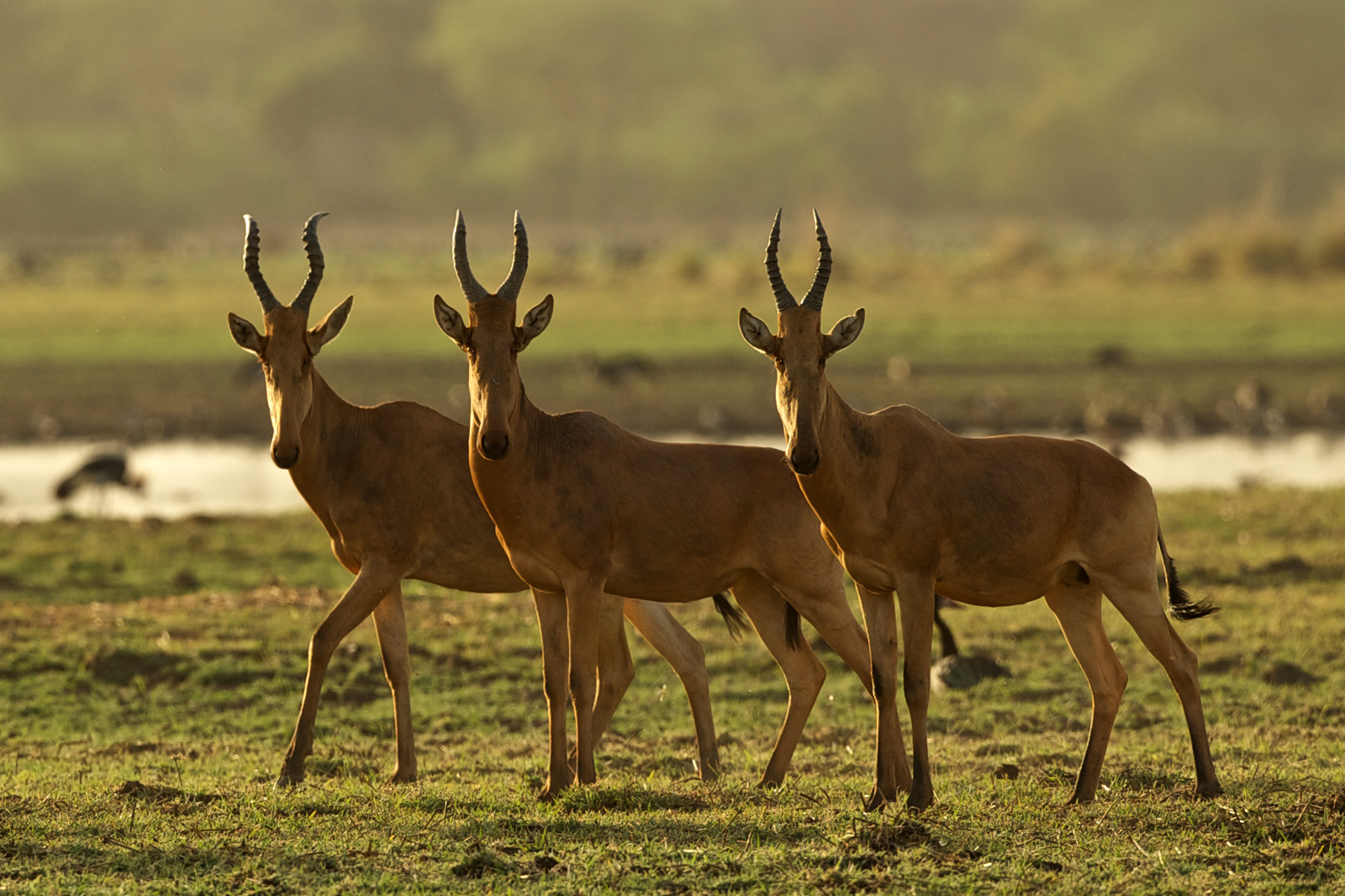 Lelwel hartebeests stop in their tracks as they spot the photographer. ©Michael Lorentz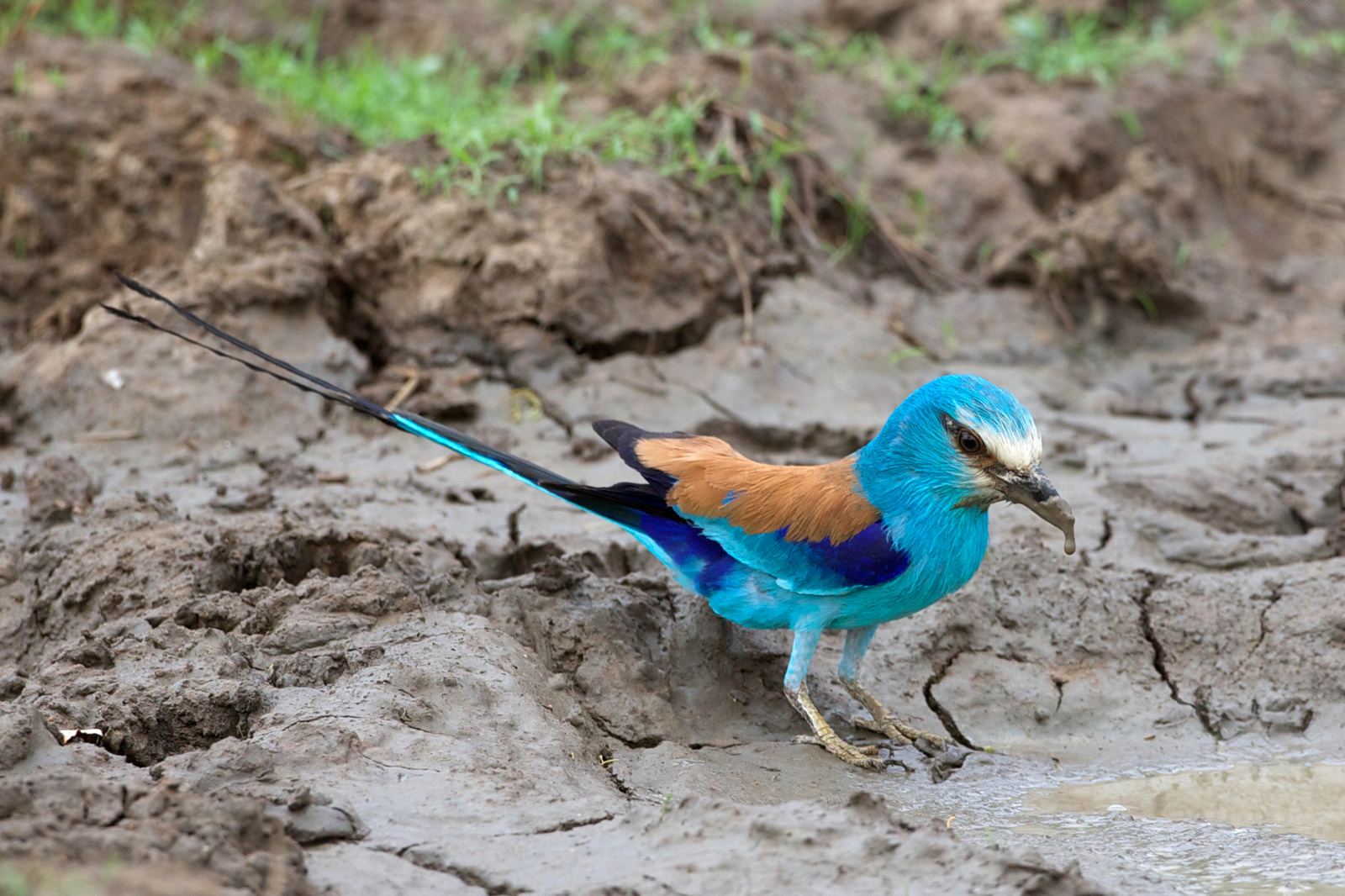 An Abyssinian roller feeds in a muddy patch. ©Michael Lorentz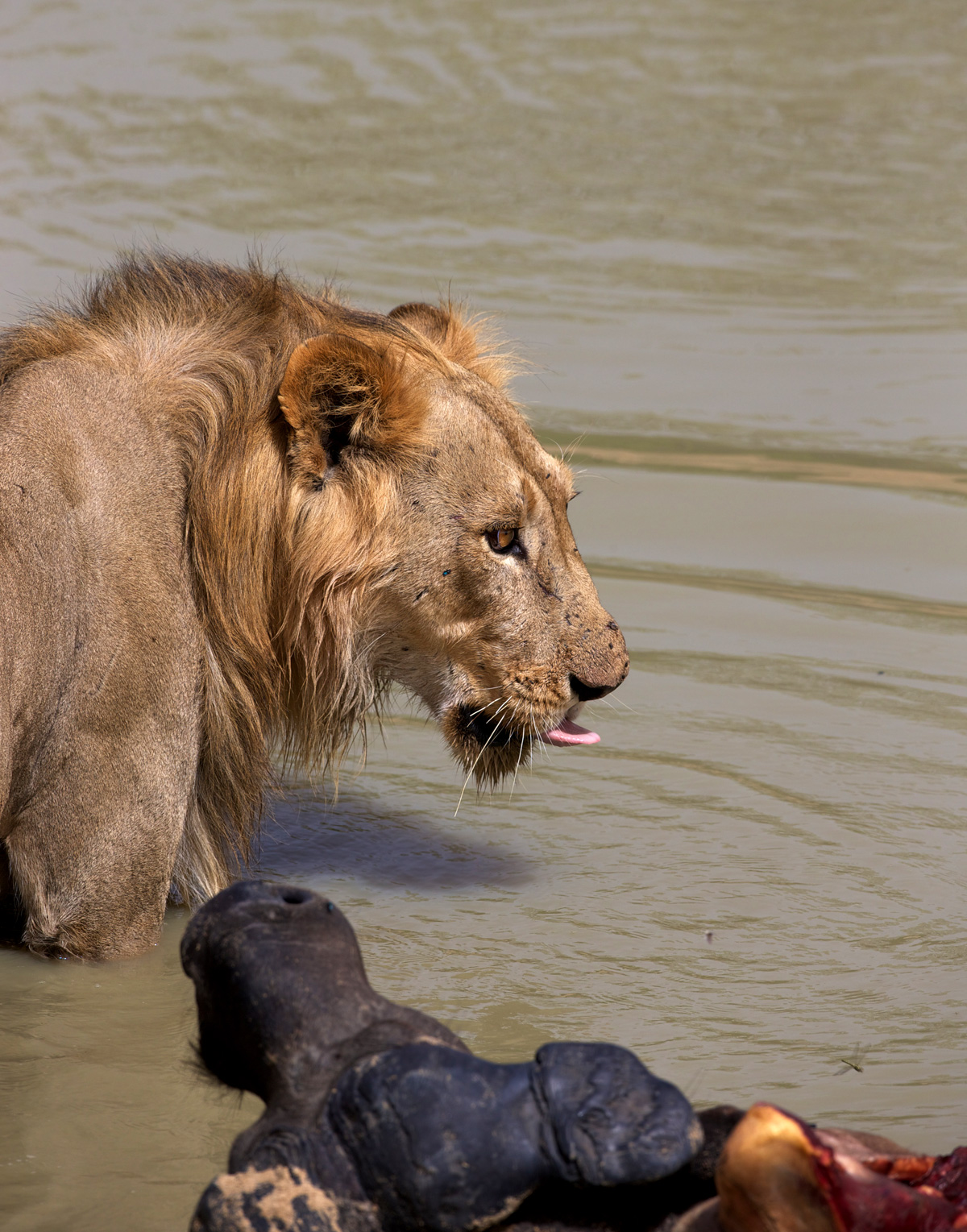 A lion at a fresh kill buffalo kill. ©Michael Lorentz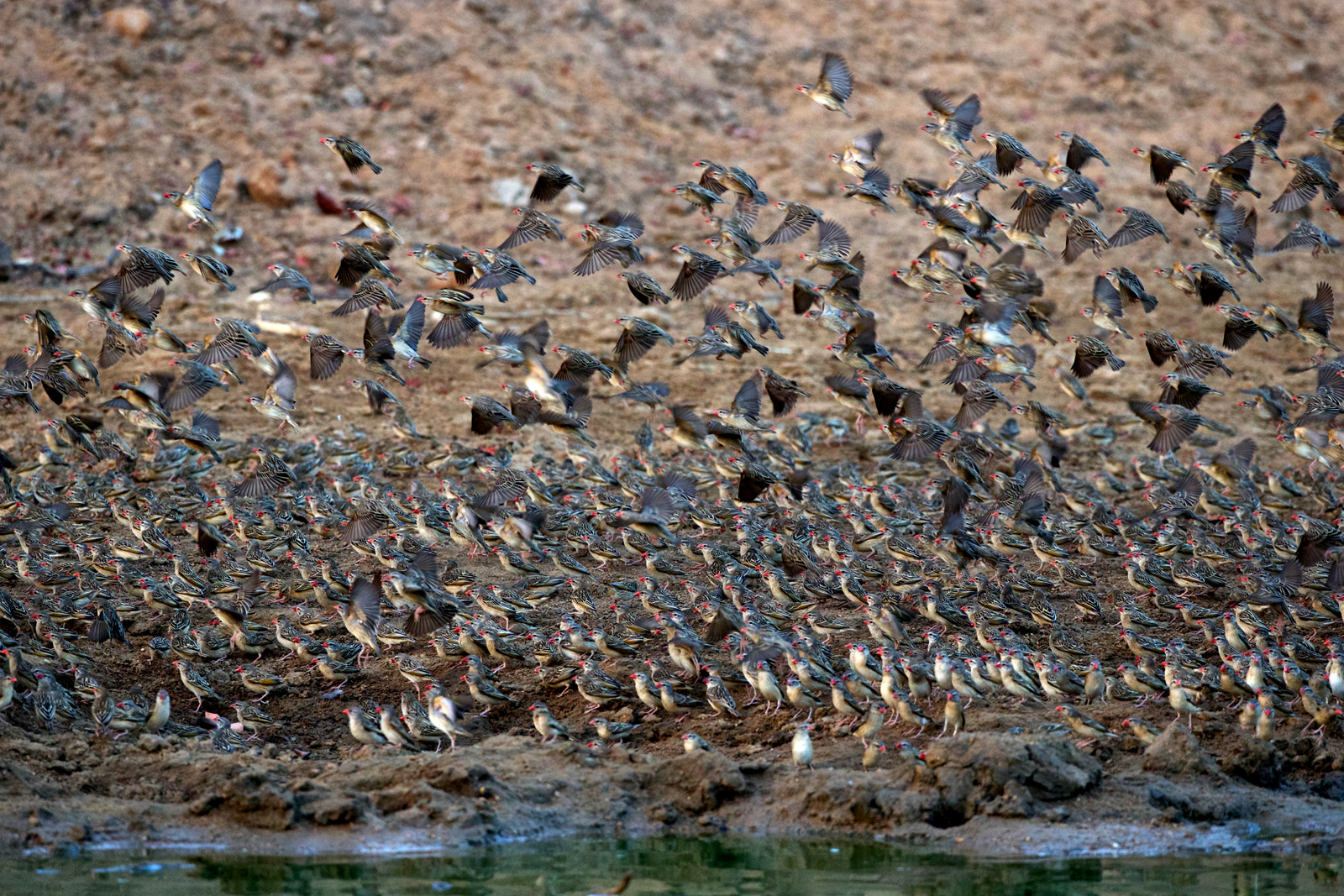 Thousands of red-billed quelea take flight. ©Michael Lorentz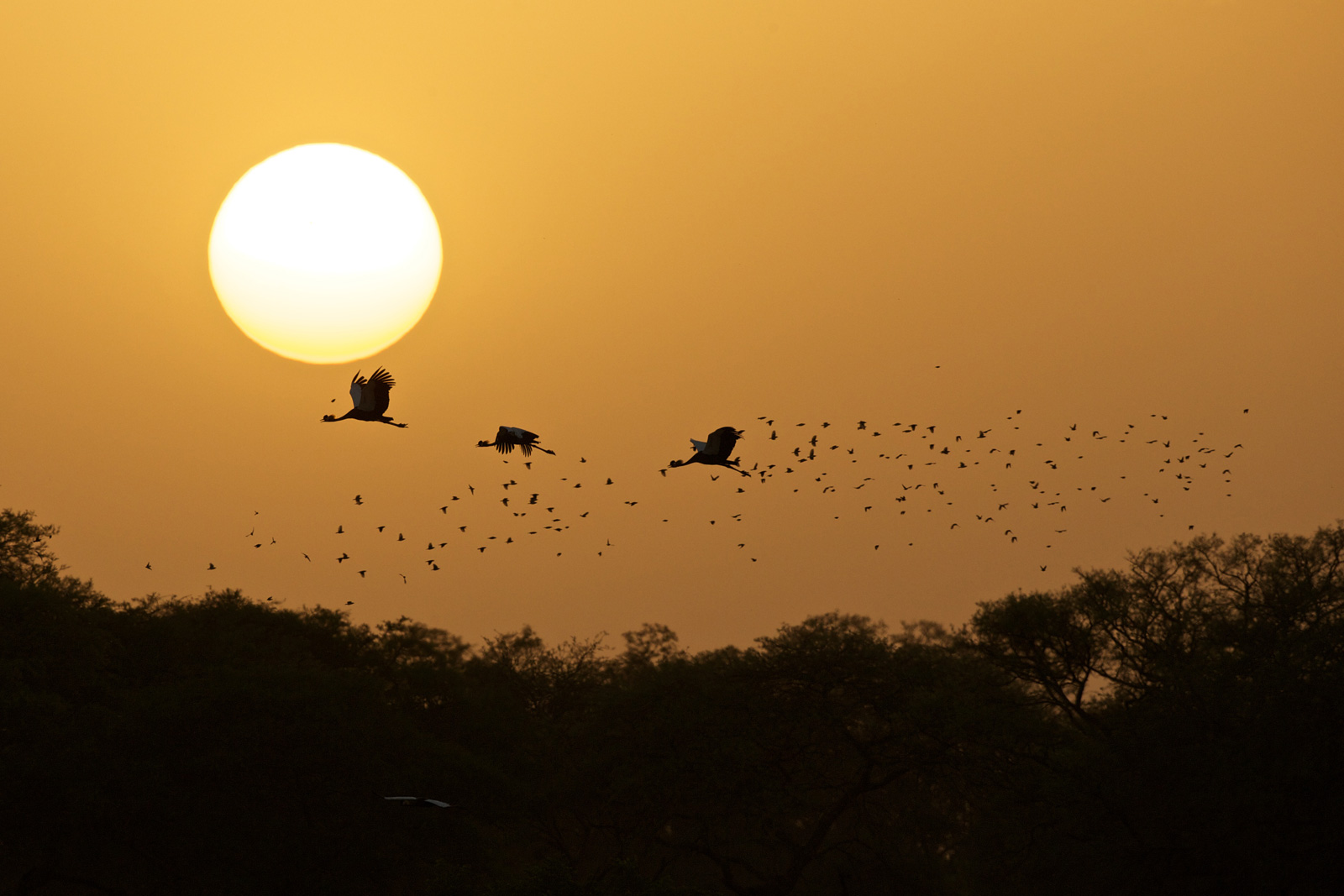 Black crowned cranes depart the waterside before a setting sun. ©Michael Lorentz
Contributors
'ZAKOUMA'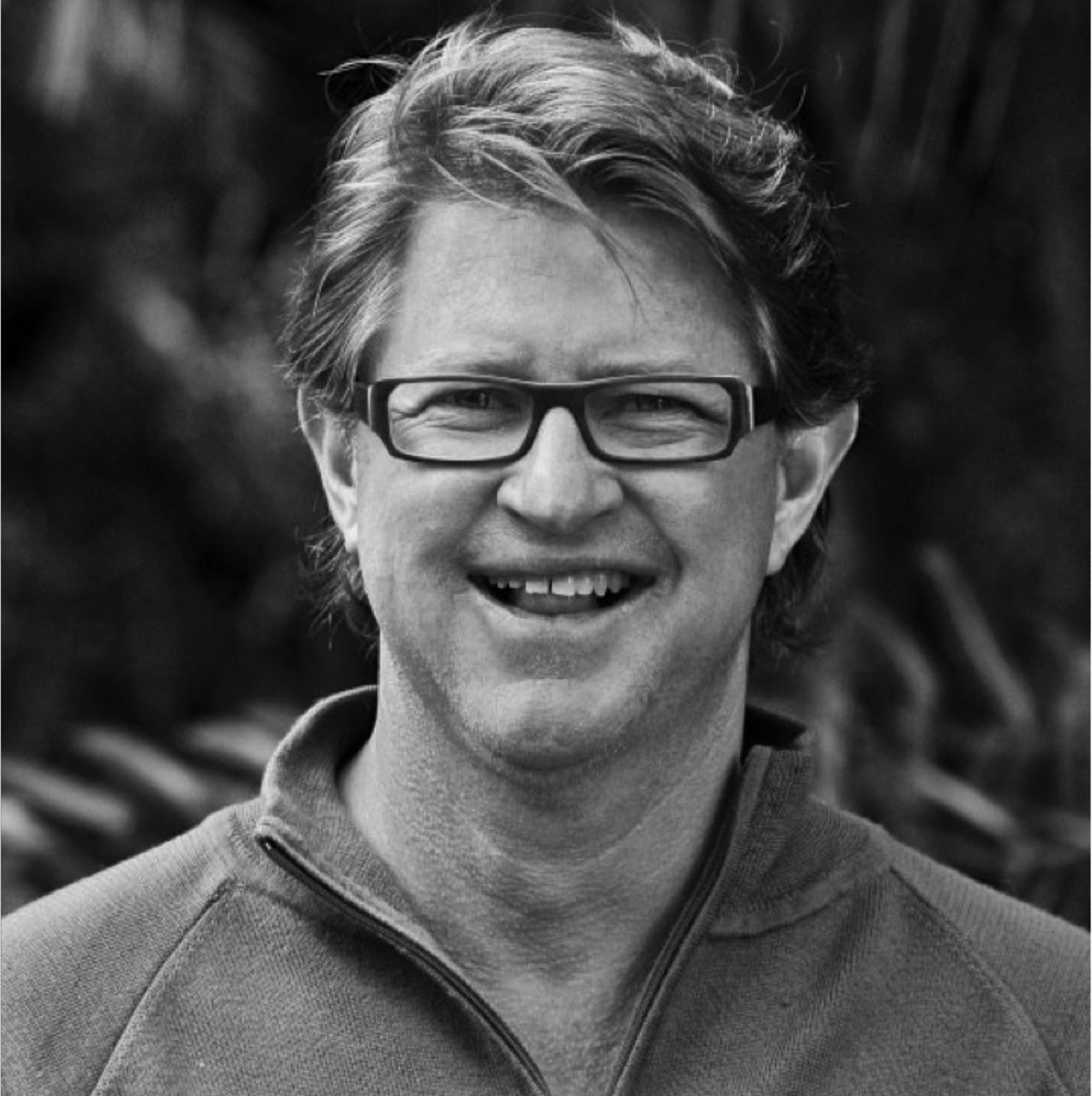 MICHAEL LORENTZ is passionate about wildlife, wilderness and elephants in particular. Born in South Africa, he knew from an early age that his true vision and happiness would lie in Africa's wild places. A passionate and award-winning photographer, Michael's work has been featured in several publications, as well as at the Smithsonian Museum of Natural History in Washington DC. Having guided for 26 years, this remains his first professional love, conducting safaris throughout Southern, East and Central Africa. An accomplished naturalist and committed conservationist, Michael provides his safari guests with a dazzling insight into the intricacies of Africa's wilderness. Michael's revelations about Chad's Zakouma National Park, and his photography, can be seen in BEYOND THE INFINITY POOL and the gallery DOWN BY THE WATERSIDE.