White lions in the wild are an extremely rare occurrence, and until recently were only known to occur in the Timbavati area of the Greater Kruger – with recent sightings in the N'wanetsi area. 
They are white from tail to head, not as a result of albinism, but rather leucism, where the pelt is white but the eyes and skin are pigmented. In order for a cub to be born as a white lion, both parents need to carry the recessive white gene and the cub has to inherit this gene from each parent. If a cub receives a dominant "tawny" gene, its pelt will be tawny, so a litter can comprise of both white and tawny cubs.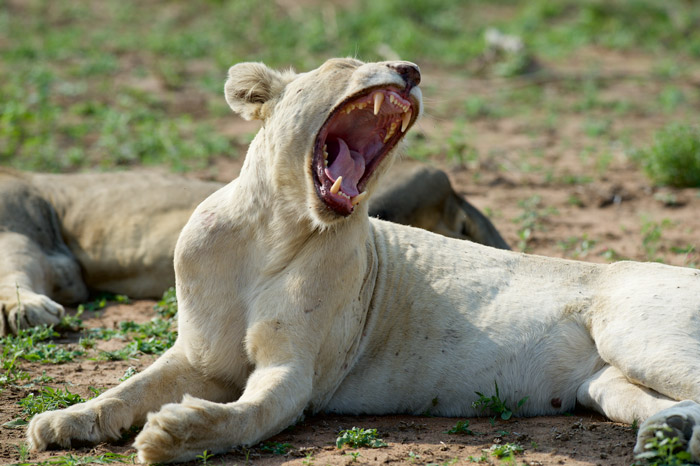 Some lucky guests at Tanda Tula not only caught a glimpse of the elusive white lions but also got to see them mating! Check out the video below, footage courtesy of Tanda Tula Safari Camp.
httpv://www.youtube.com/watch?v=XxCM6vCQag0
Guest Jen Squillario describes the scene: "When researching the Timbavati, you will inevitably come across photos of the white lions. But they seem mythical. It's not something you think you'll ever see, and a part of us doubted that they were real. So, when we booked our stay at Tanda Tula, we didn't think we would see a white lioness, let alone two white lionesses. The thought didn't even cross our minds.
"After our first drive with our guide, Civilized, we sat and swapped a few stories before dinner – his being a lot more interesting than ours. Civilized mentioned that sometimes they see white lions in the area; it had been a few weeks, but it was a real possibility. Yet the thought that we could see white lions still did not register as a real possibility.
"The next morning, early on in the drive, Civilized got a message on the radio that got him excited, but you could tell he didn't want to tell us straight away what it was. He could hardly contain his enthusiasm though and, after just a bit of prodding, he said: 'I think we're going to to see some white lions today.'
"We made our way there, and spent a significant amount of time with a tawny lion lethargically mating with a white lioness.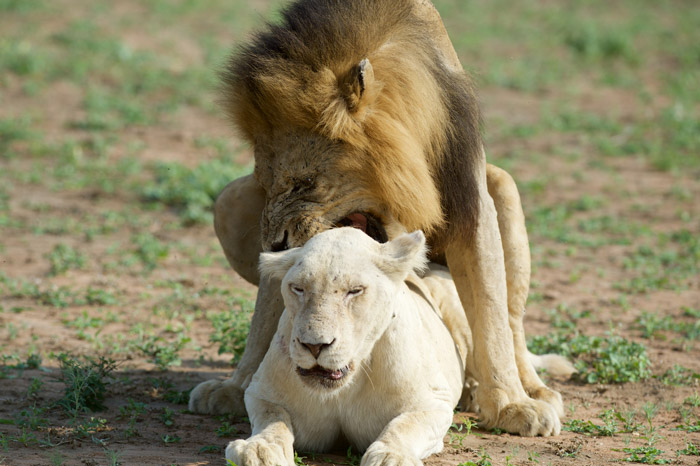 "That afternoon, we returned. The tawny male was still mating with a white lioness, but with a bit more spirit. You could have called him flirty, as he was even trying to bite her tail as she walked by.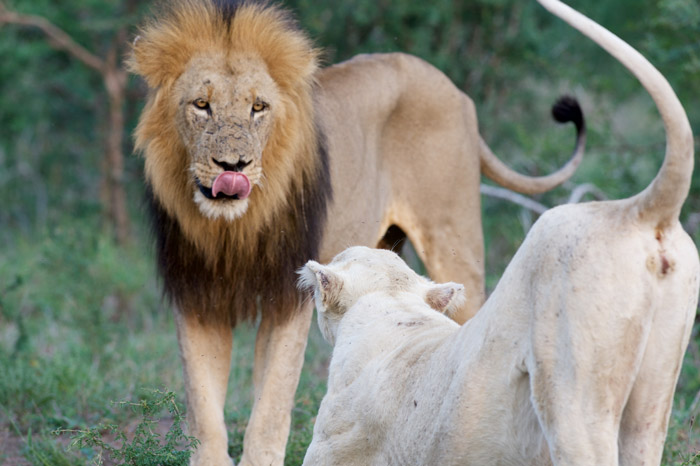 They were joined by a second white lioness and a tawny lioness. There was a noticeable shift; the females were not only the majority in number, they also started to control the conversation. Civilized hypothesised that the tawny lioness was also in estrous – how he knew was a mystery to us. Yet it seems he was right. In fact, the second white lioness simulated mating with the tawny lioness as if trying to show the male, this is how you mate, and she is next. The male lion may be the king, but the lionesses rule the empire."