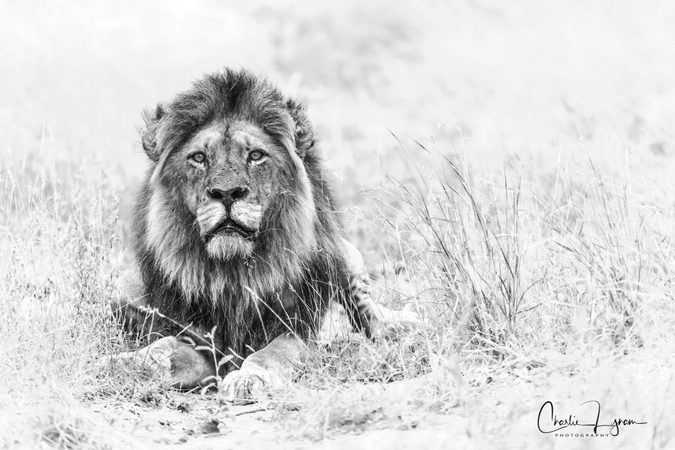 Opinion post: Written by Simon Espley, CEO of Africa Geographic
The highly controversial shooting of a male lion by a trophy hunter in the Umbabat section of the Greater Kruger could conceivably mark the beginning of the end for trophy hunting in this part of Africa.
I am speculating here, but please hear me out…
Since we reported the known facts about the hunt, I and many others have been digging for clarity. Was the hunted lion indeed 'Skye'? – a dominant male of the Western Pride, featured in this tribute 'The Story of Skye' by Charlie Lynam, a shareholder in Ingwelala, one of the properties making up Umbabat. The photos accompanying this opinion editorial are of Skye and his pride.
The trophy hunting 'team' insist that the lion killed was not Skye the pride male, claiming that he was in fact an old male lion with worn teeth and a protruding spine. But they refuse point blank to supply a photo of the dead lion to prove their claim, citing legal and personal safety concerns. One senior person representing the landowner undertook to give me a look at the photo of the dead lion, but then reneged at the last moment. Lynam and others insist that Skye the pride male was killed. According to Lynam, Skye has not been seen since the day of the killing of that lion. Additionally, one of his cubs has since been killed and some of the pride lionesses have been beaten up as a new coalition of males has moved into the area. This is classic lion behaviour when a dominant male is removed and new male/s move into the vacuum – cubs are killed (infanticide) and lionesses are beaten up as they try to defend their cubs.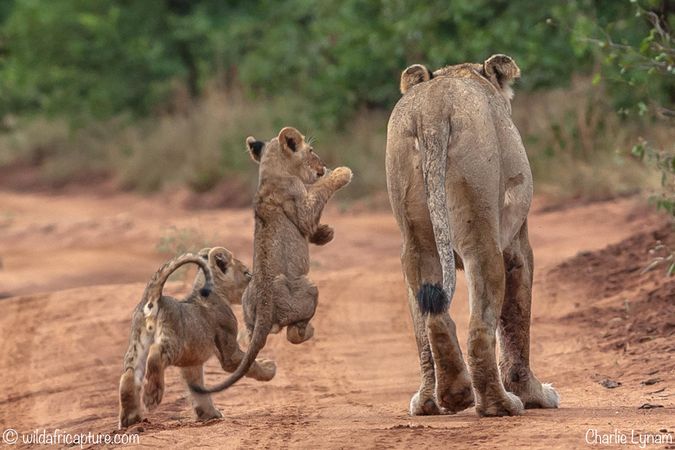 Recently journalist Don Pinnock, who broke the story, has revealed that the hunter in question is an American by the name of Jared Whitworth, from Hardinsburg, Kentucky. He also revealed the names of the South African hunting outfitter who sold and managed the hunt and the government official who signed off on the lion permit. Whitworth is a member of Safari Club International (SCI), which defines hunting success in terms of size and rarity. Apparently the larger the horns/tusks and rarer the animal, the more respect you are due for killing it. Whitworth's 15-year-old daughter was awarded the title "2018 SCI Young Hunter of the Year", and the SCI website features her proudly posing with a massive buffalo she killed. I found this out by visiting the SCI website a few days ago – and note with interest that today those pages have been removed (fortunately I saved a screenshot). Are the SCI members now afraid of the tree-huggers? Perhaps they should be …
And here, ladies and gentlemen, is where I start reasoning why I believe that trophy hunting will soon end in the Greater Kruger.
As I write this, an investigative agency has been hired to look into the legality of the Skye hunt, there is a popular online petition calling for justice, and various people are digging away to find out the personal information of everyone involved. Momentum is building, and I hear that the guilty parties are shaking in their boots. Anyone remember what happened to Walter Palmer, the American dentist who shot Cecil the Lion, once his name was known to the public? Regardless of whether this particular batch of killers of Africa's iconic wild figures is eventually tracked down and forced into the terrifying world of transparency, the momentum is building …
Let me be blunt: Do trophy hunters really think that they can keep these things secret in this day and age, and do they and their families feel safe knowing that their deeds will be in the public domain sooner or later? I understand from sources that the southern African trophy hunting industry is already suffering from cancellations because of increased public scrutiny and vigilantism.
Beyond the hunter and the hunting outfitter, what about the other people involved – the government officials and game reserve management? How long before these people decide that they are not prepared to take the risk and stress of being associated with this industry that specialises in surgically removing the last-remaining big-gene animals? Many of these people are simply ordinary employees, who signed up to be involved in conservation and now find themselves defending an industry they don't even believe in, and being subjected to personal abuse and threats of physical violence.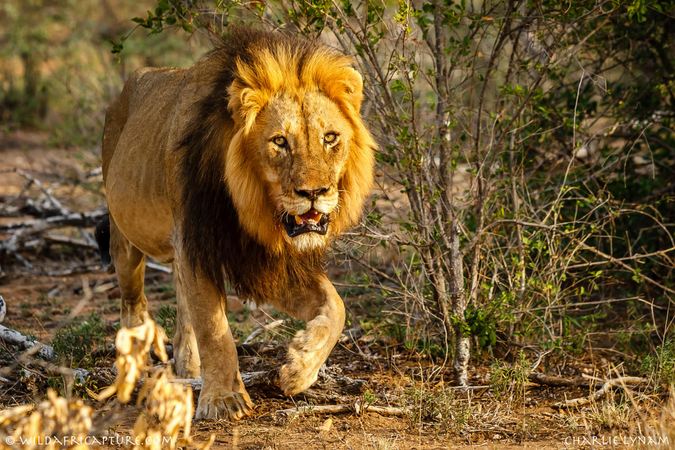 We are increasingly seeing government departments and officials being targeted by a tidal wave of public backlash against trophy hunting. The fact that much of the commentary is factually inaccurate is beside the point – this is a battle of emotion, not fact. The anger generated amongst the social media-empowered general public, driven by activists who value impact over fact, is a toxic cocktail that will drive change – regardless of the consequences. Recently the Namibian government issued a ruling that trophy hunters to that country cannot publish kill photos on social media. This bizarre and unenforceable move is surely testament to the extent of the pressure that is being brought to bear on the trophy hunting industry.
Anti-hunting activists are evolving, and increasingly now combining their immense social media support base with targeted action against specific perpetrators. On the other hand, the trophy hunting industry does not have the DNA to evolve. They are still barking out the same defensive rhetoric from decades ago – despite the conservation landscape having shifted massively under the immense pressure of habitat loss and poaching. This industry will never be driven by ethics and transparency; it is entirely opportunistic, and known to retrofit the conservation argument based on the specifics of the particular animal hunted.
In the court of public opinion, we are all judged by the company we keep, and the partners we choose. In my opinion, if management of the Greater Kruger does not change tack and distance itself from their trophy hunting partners, this tremendous conservation initiative will self-destruct. Members of the Greater Kruger simply cannot any longer risk being associated with an industry that refuses to evolve, and regularly shoots itself in the foot. Quite simply, they have to dissociate themselves, or face eventual ruin.
And that is why I believe that it is only a matter of time before trophy hunting ceases to be a management tool in the Greater Kruger. Africa is patient …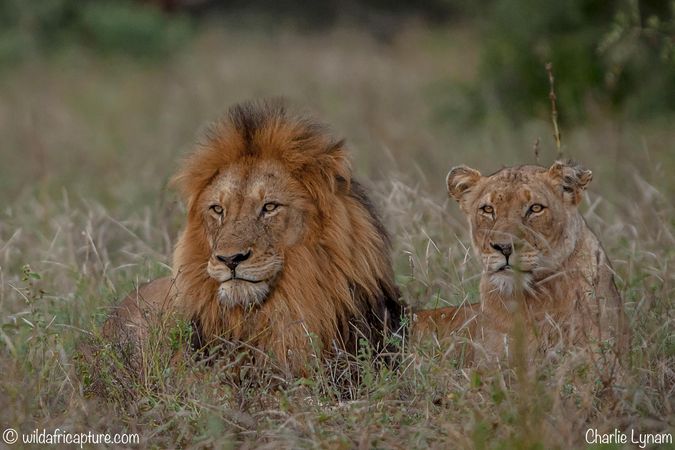 Of course, the landowners and managers of these wildlife reserves will consequently need to source alternative funding for their rapidly escalating anti-poaching and general conservation costs. Photographic tourism can provide some of the extra funding, but not all of it. Even if all parties agree to higher lodge and vehicle densities (with concomitant increased environmental pressure) and higher lodge prices, not all areas in the Greater Kruger have the same tourism potential – this is a simple function of location, carrying capacity and biodiversity. Many of the most vocal social media activists have never been on safari in Africa, and are unlikely ever to. But hopefully they will donate to a fund to enable anti-poaching work in the Greater Kruger to continue once trophy hunting revenue dries up.
I suspect that some landowners, especially the local communities, will seriously consider alternative land uses such as livestock and crops, once trophy hunting is off the table. There are few straight roads in Africa.
Some pro-hunting folk will refuse to acknowledge advice like mine if it does not come accompanied by instant iron-clad alternatives to hunting. With respect, this is like refusing to accept that your daughter is pregnant, just because she won't tell you who the father is. The first step to solving a problem is to acknowledge that you have a problem.
I have great faith that in time trophy hunting in the Greater Kruger will be replaced by a more ethical, more relevant sustainable land-use strategy. This will take time, but it will happen. A luta continua!
To comment on this story: Login (or sign up) to our app here - it's a troll-free safe place 🙂.

---
HOW TO GET THE MOST OUT OF AFRICA GEOGRAPHIC:
Travel with us. Travel in Africa is about knowing when and where to go, and with whom. A few weeks too early / late and a few kilometres off course and you could miss the greatest show on Earth. And wouldn't that be a pity? Browse our famous packages for experience-based safaris, search for our current special offers and check out our camps & lodges for the best prices.
Subscribe to our FREE newsletter / download our FREE app to enjoy the following benefits.
---