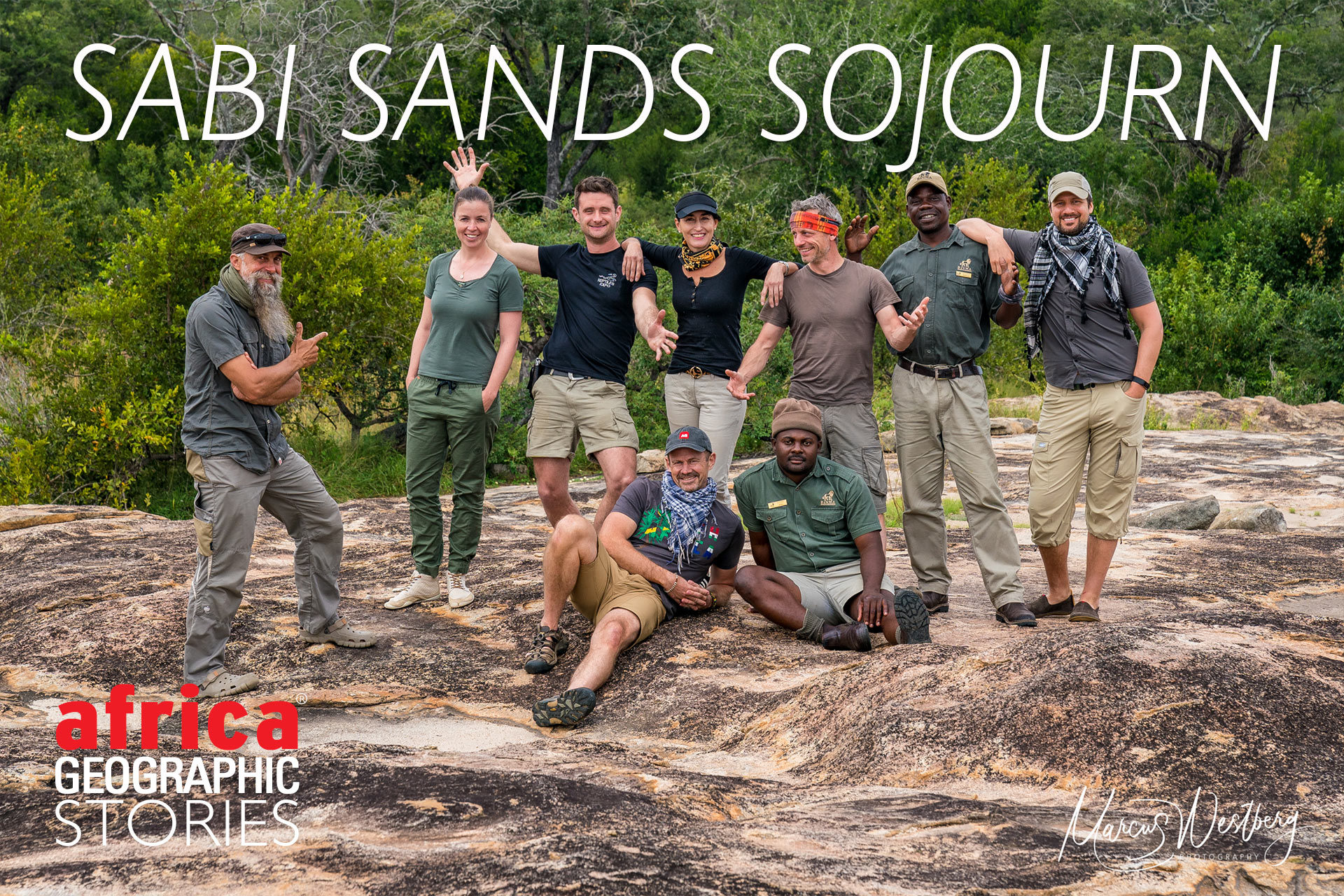 Winners safari for 2020 Photographer of the Year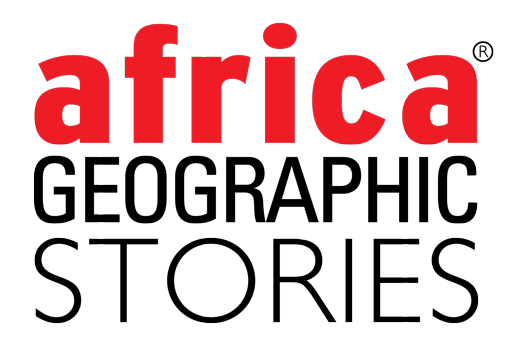 Cover image ©Marcus Westberg: Left back (left to right): Jens Cullmann, Sophie Reimann, Julien Regamey, Lizz Espley, David Rouge, William Mthetwa, Marcus Westberg. Front (left to right): Simon Espley, Mike Mkansi. Equipment and settings: Sony ILCE-9M2| 24-70mm f2.8 GM| aperture f8 | exposure 1/320 | focal length 70mm | iso 400
Imagine four exceptional and diversely talented photographers together on safari in the world-renowned Sabi Sands Game Reserve …
After an extended covid-delay, our 2020 Photographer of the Year winners joined me and my wife Lizz to enjoy their prize-winning safari in South Africa's Lowveld – a great way to soak up some of Africa's magic.
It was March 2021, and the bushveld was still dense after an excellent rain season – and yet the Sabi Sands was thrumming with wildlife and delivered on its reputation as predator-central.
We each brought our significant others – which meant that thankfully fireside discussions went beyond f/stop and the latest gear – although one winner brought a photographer friend. Our first game drive was a mere few minutes old when painted wolves ruthlessly dispatched an unfortunate impala a few meters from us. That emotional rollercoaster of excitement, sorrow and quiet contemplation was an apt introduction to what was an epic safari.
We were hosted by Djuma Private Game Reserve in the northern Sabi Sands – we stayed at the self-catering Tumbeta House (no longer open to members of the public). My significant other – Lizz – ran the kitchen for our party of eight – and we dined like royalty. Hats off to her and the Djuma staff – mere words cannot describe the behind-the-scenes action behind running an operation like this.
I won't go into detail about our time in paradise – that would be cruel in the current covid-restricted dimension that we all are enduring. This brief selection of images pays testament to the combined talents of the diverse group but barely hints at the exhilarating time had by all.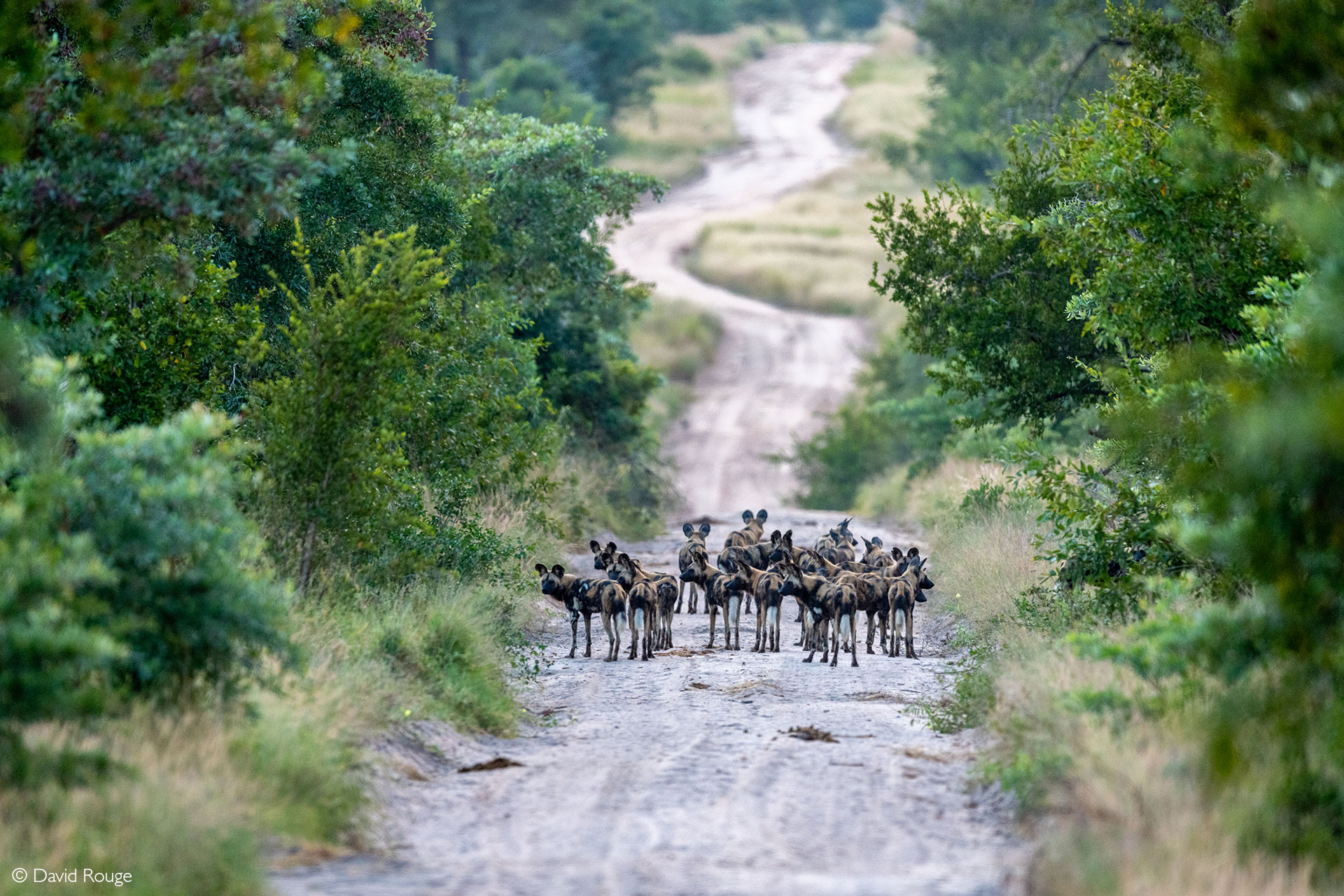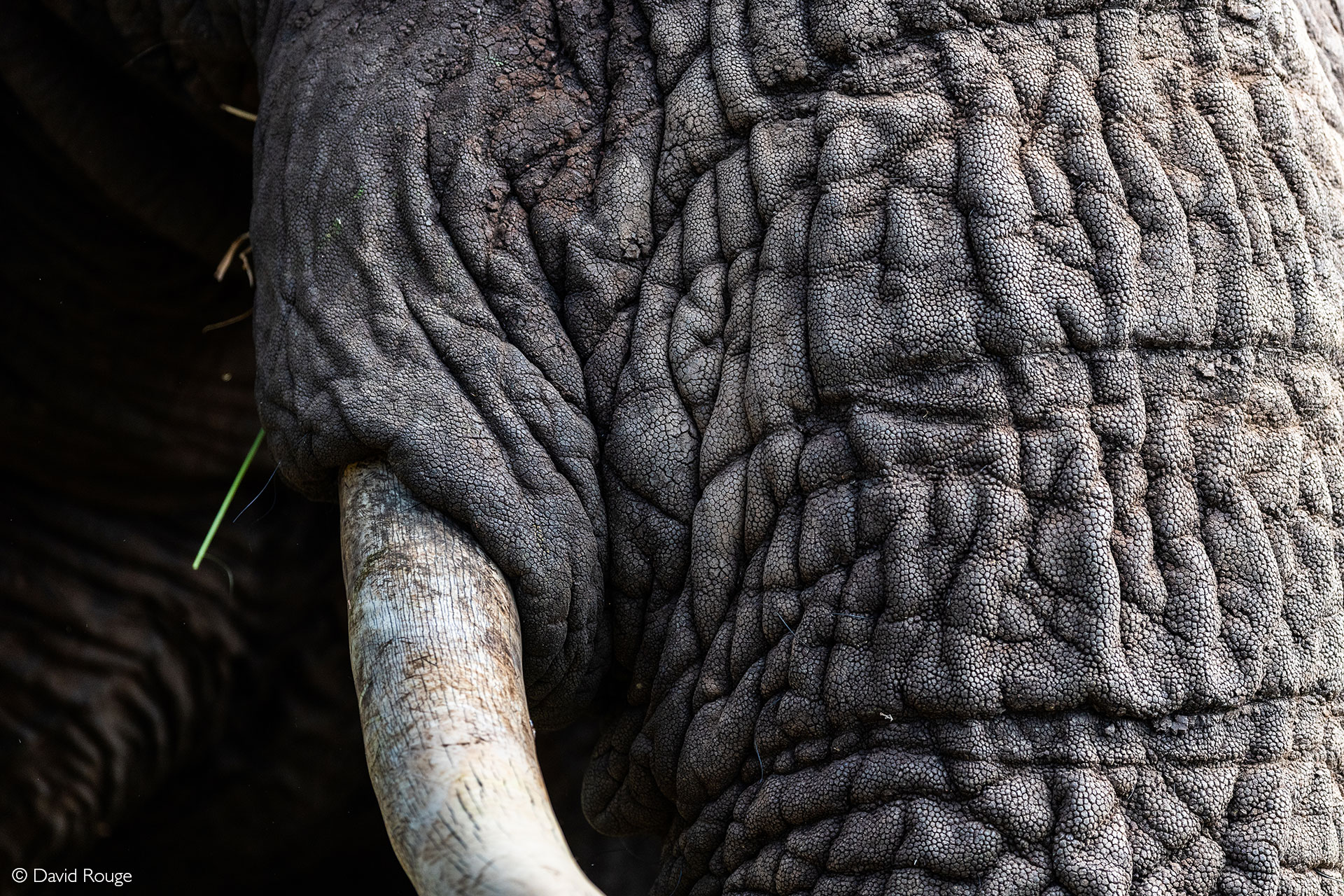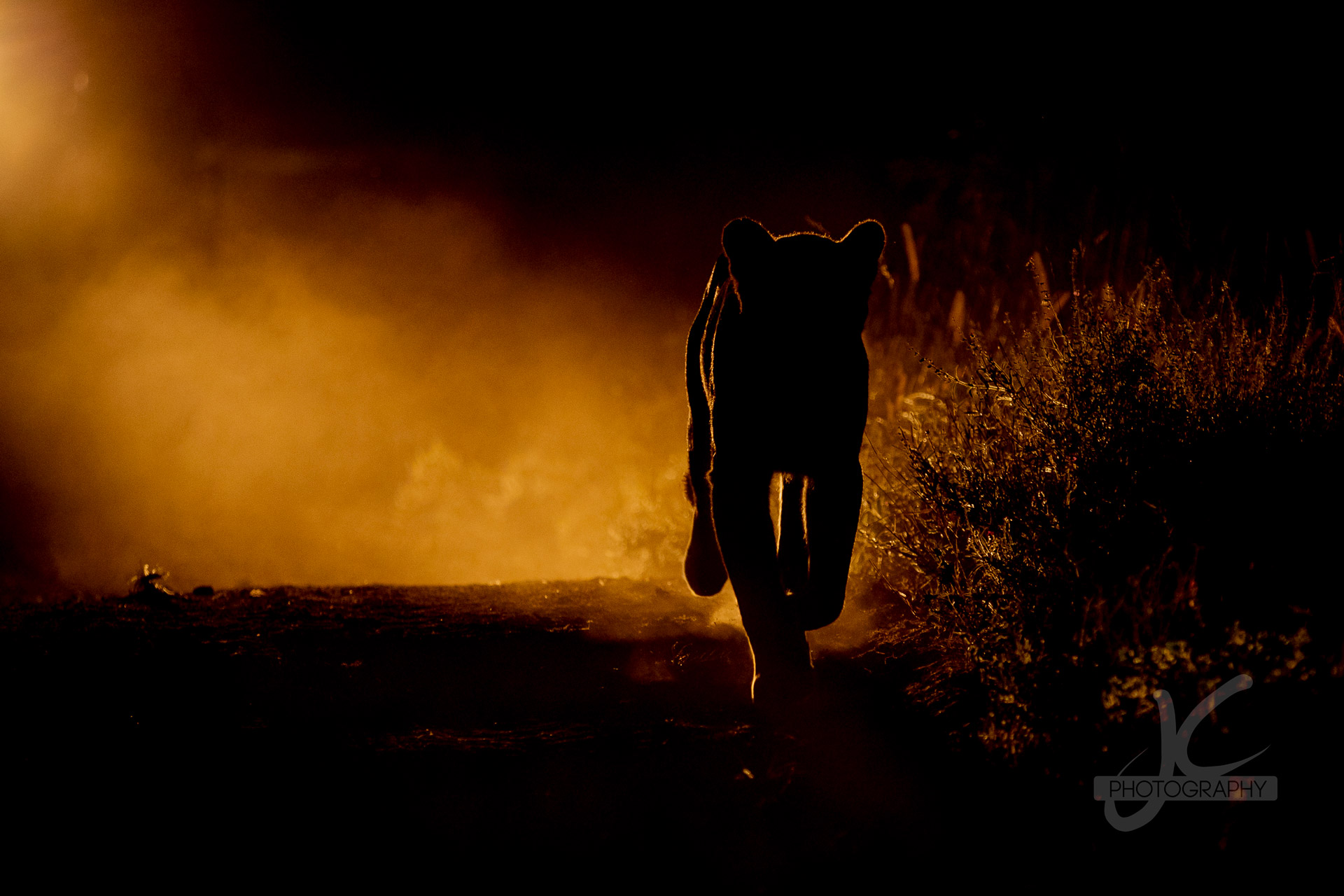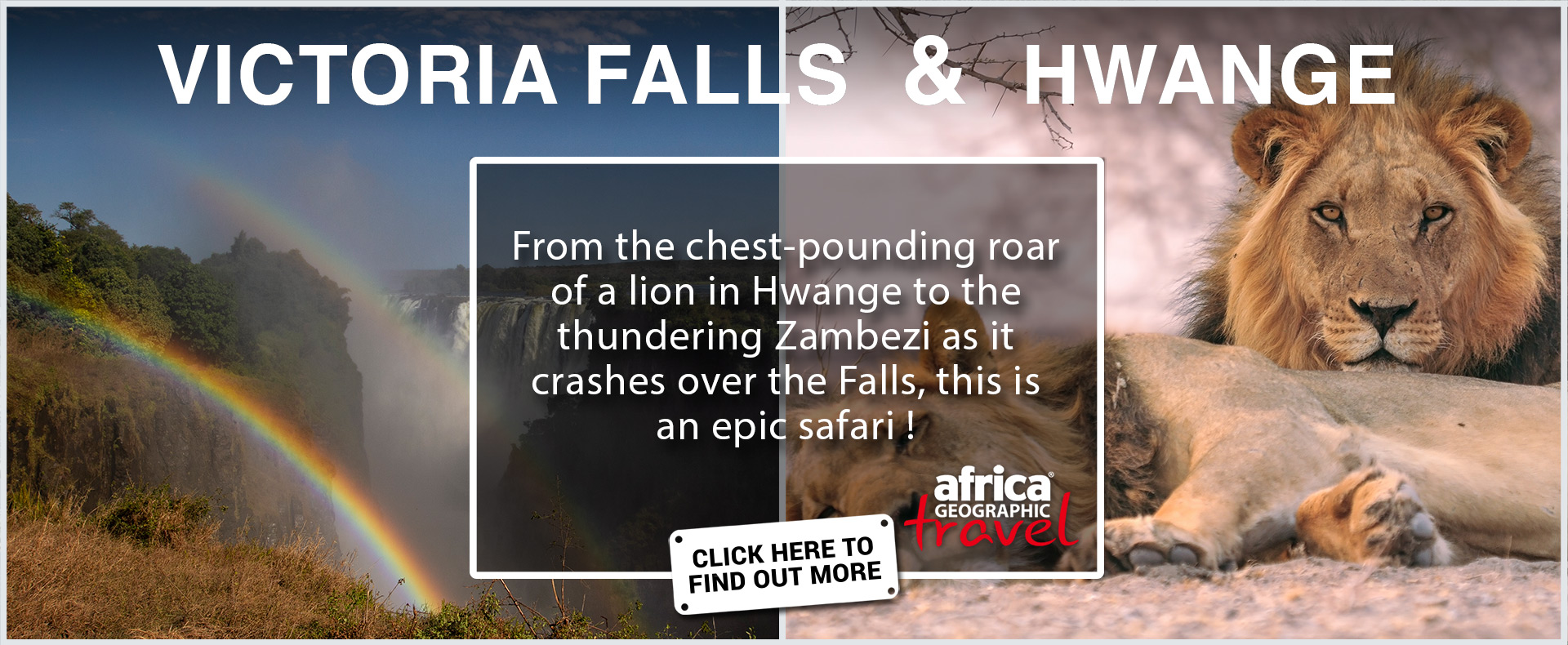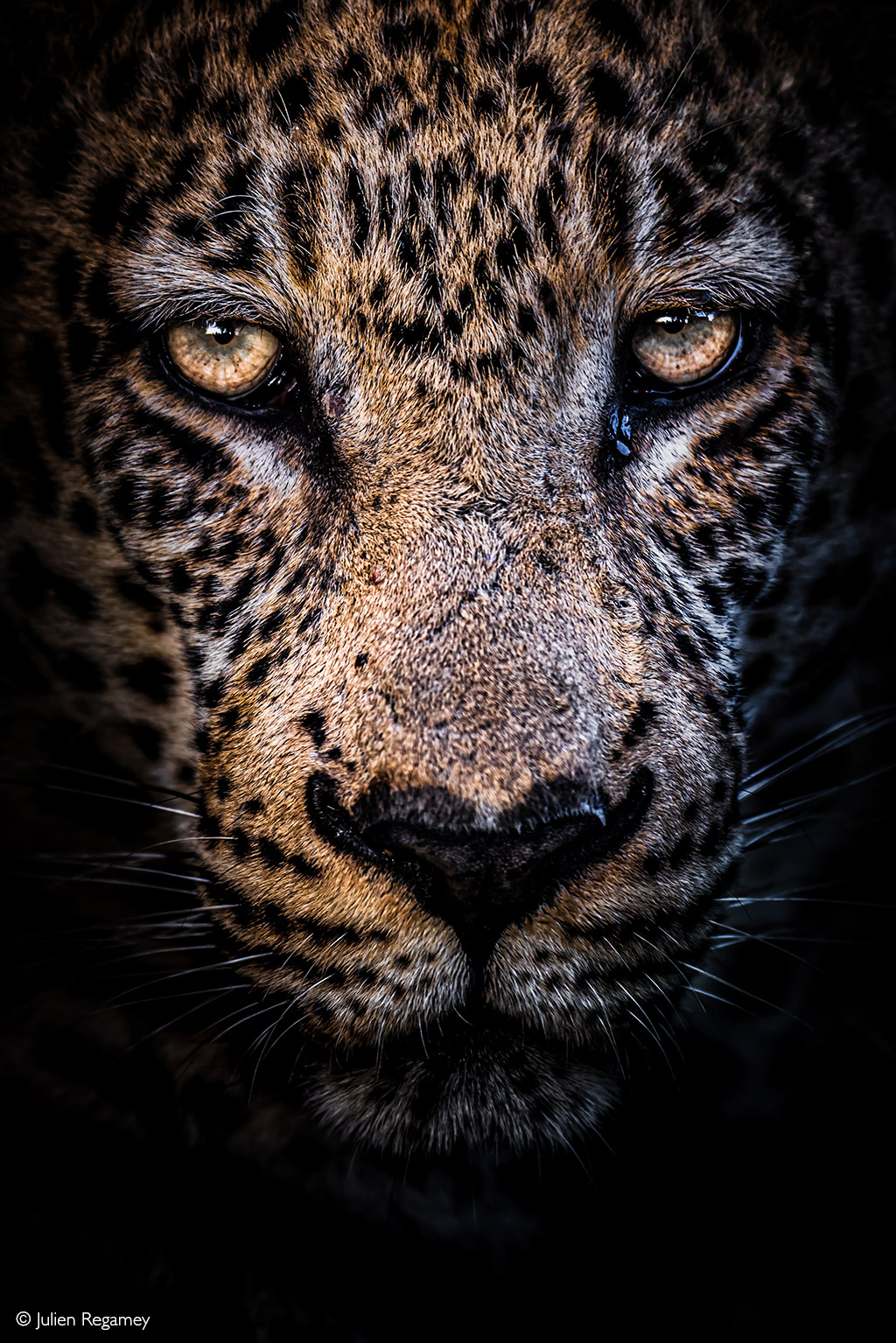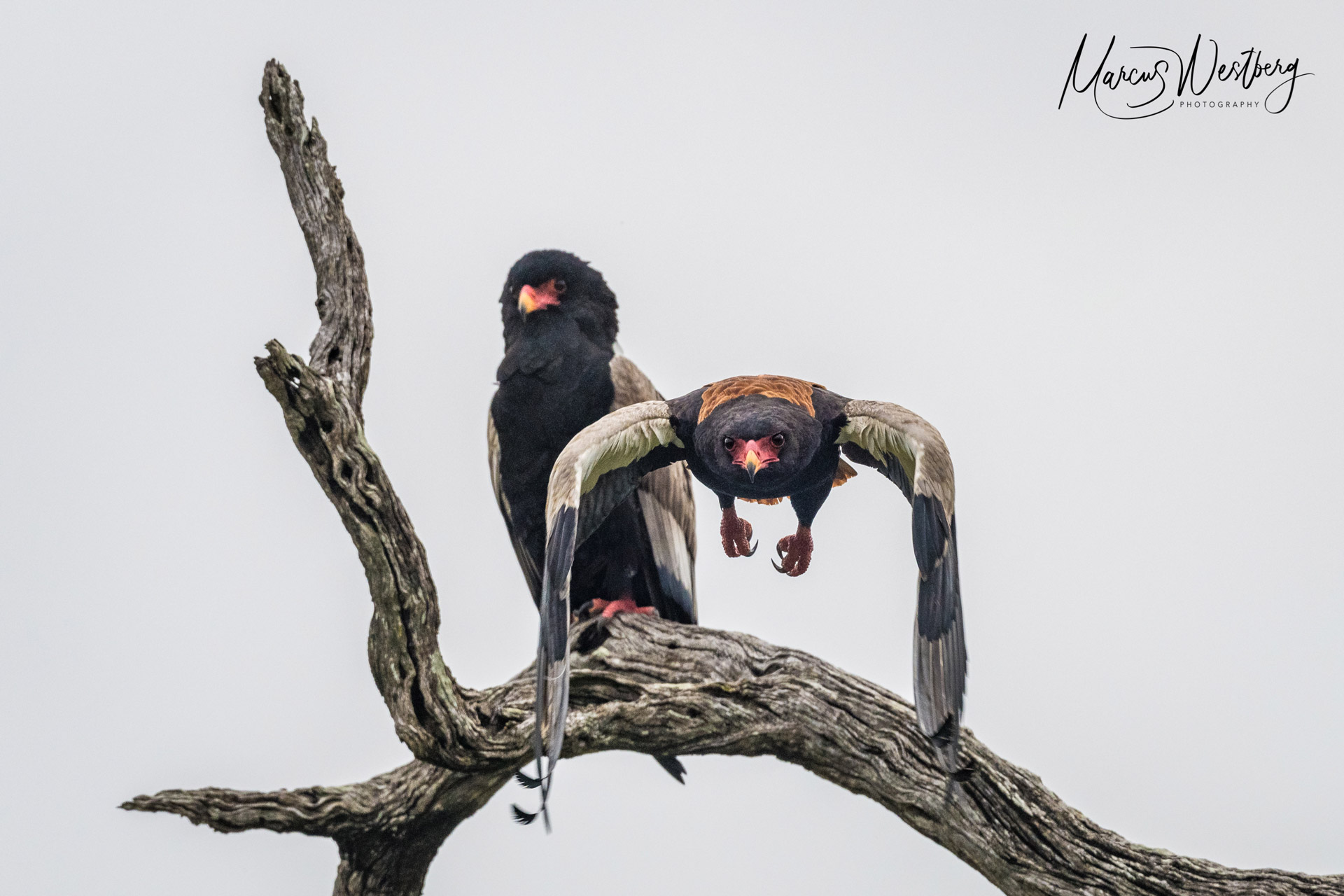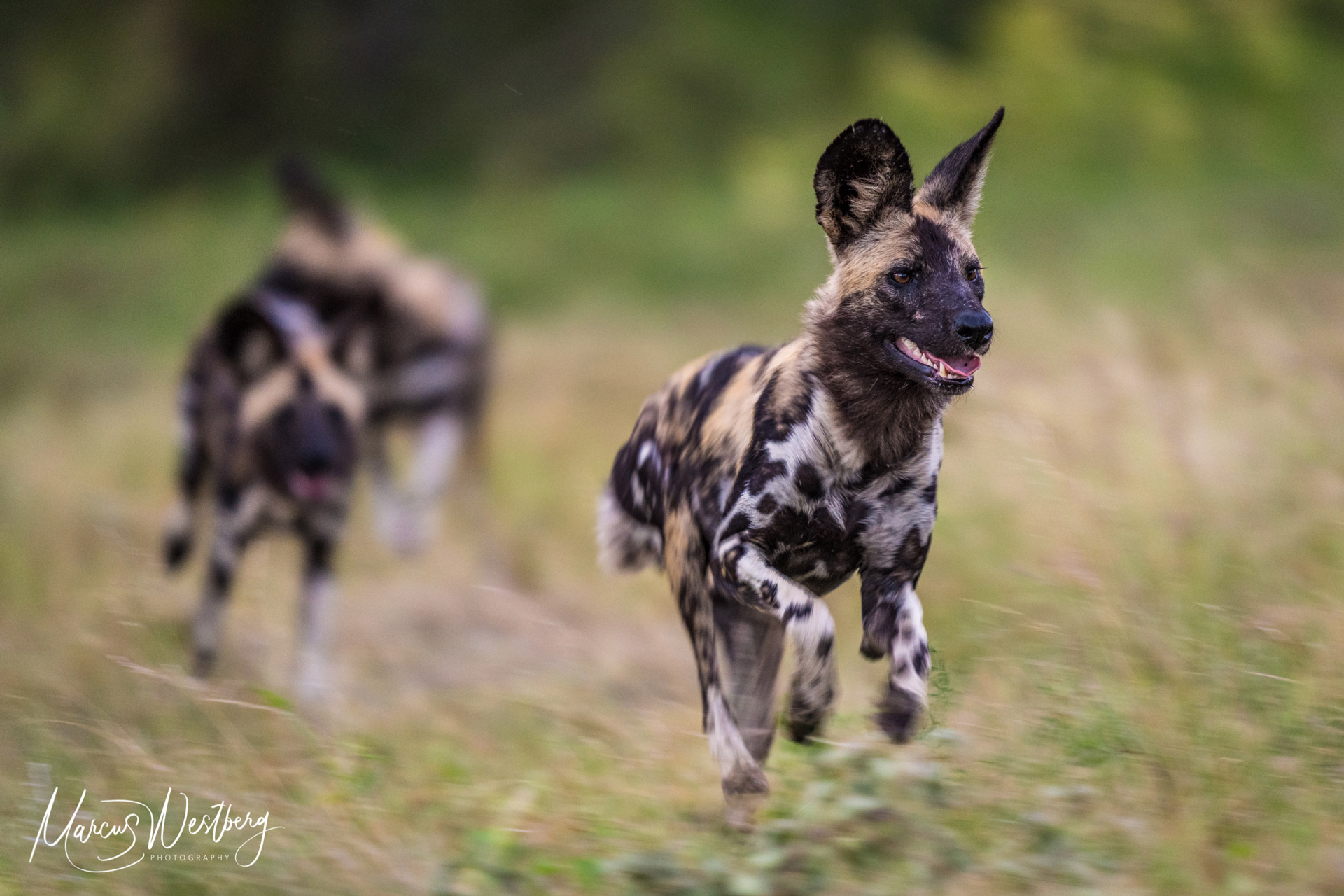 AND THEN
After five enriching and relaxing days in the Sabi Sand, we spent the last day of our adventure hosted by one of the most respected ladies in African conservation – a personal friend of long-standing. CEO of GKEPF, Sharon Haussmann is at the frontline of anti-poaching efforts and forging the way to cement strategic alliance partnerships between private and state landowners in this region –  including a private Mozambique game reserve bordering the Kruger National Park. Sharon and colleague Marion Bourn gave us an interesting briefing of the issues and how GKEPF is tackling them. This behind-the-scenes reveal was followed by an afternoon with Timbavati warden Edwin Pierce and his rangers at a remote outpost and a helicopter flip with renowned veteran flyboy Gerry McDonald. The rangers are my heroes in the battle to protect our wildlife from the evil ones  – they live in remote areas away from friends and family and put their lives on the line. I can never find the words to thank them for what they do.
Our last night in paradise, again hosted by Sharon, was at the ultra-luxurious Africa House – an exclusive-use and villa of Royal Malewane in Thornybush Game Reserve, Greater Kruger. Our late-night discussions under the twinkling stars about the last few days were a fitting end to an exceptionally uplifting sojourn.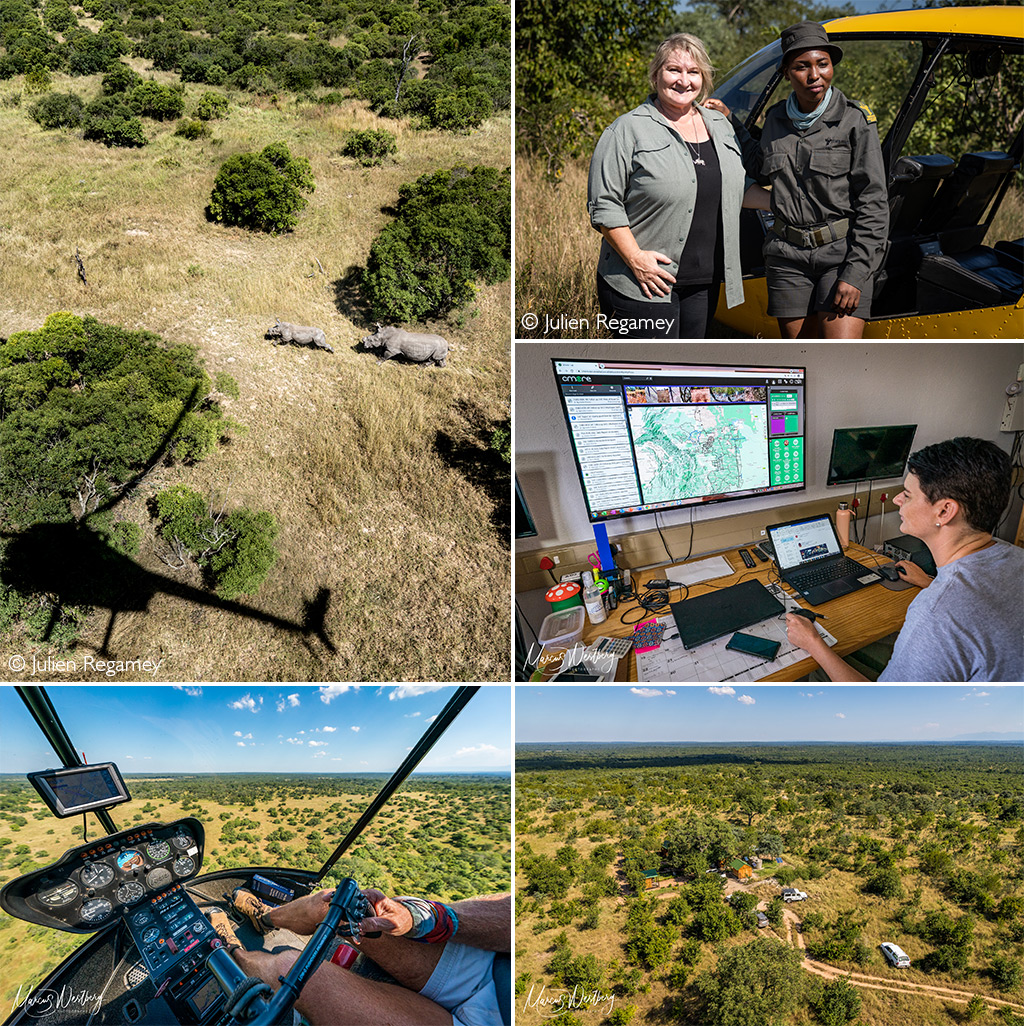 Africa's final gift was an enchanting time spent with a lioness who brought her five cubs into the open for the first time while we were on game drive in Thornybush. Prepare to be smitten by the cuteness of the following video:

---

WATCH: Lioness and her five cubs – Thornybush Game Reserve, Greater Kruger (1:10)
---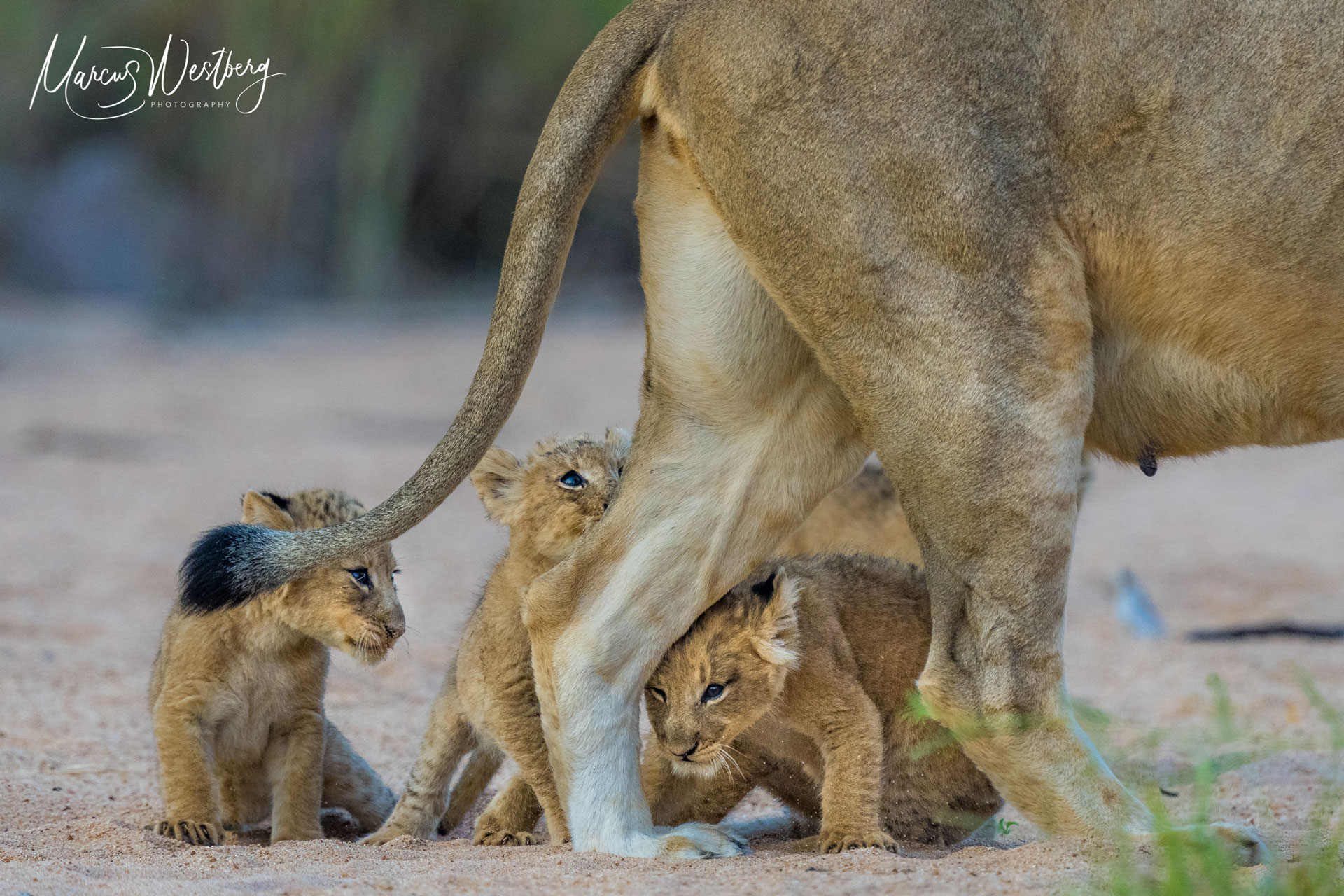 Subscribe to our newsletter to enjoy more stories like this.
---
TRAVEL WITH AFRICA GEOGRAPHIC
Travel in Africa is about knowing when and where to go, and with whom. A few weeks too early / late and a few kilometres off course and you could miss the greatest show on Earth. And wouldn't that be a pity? Search for your ideal safari here, or contact an Africa Geographic safari consultant to plan your dream vacation.
---