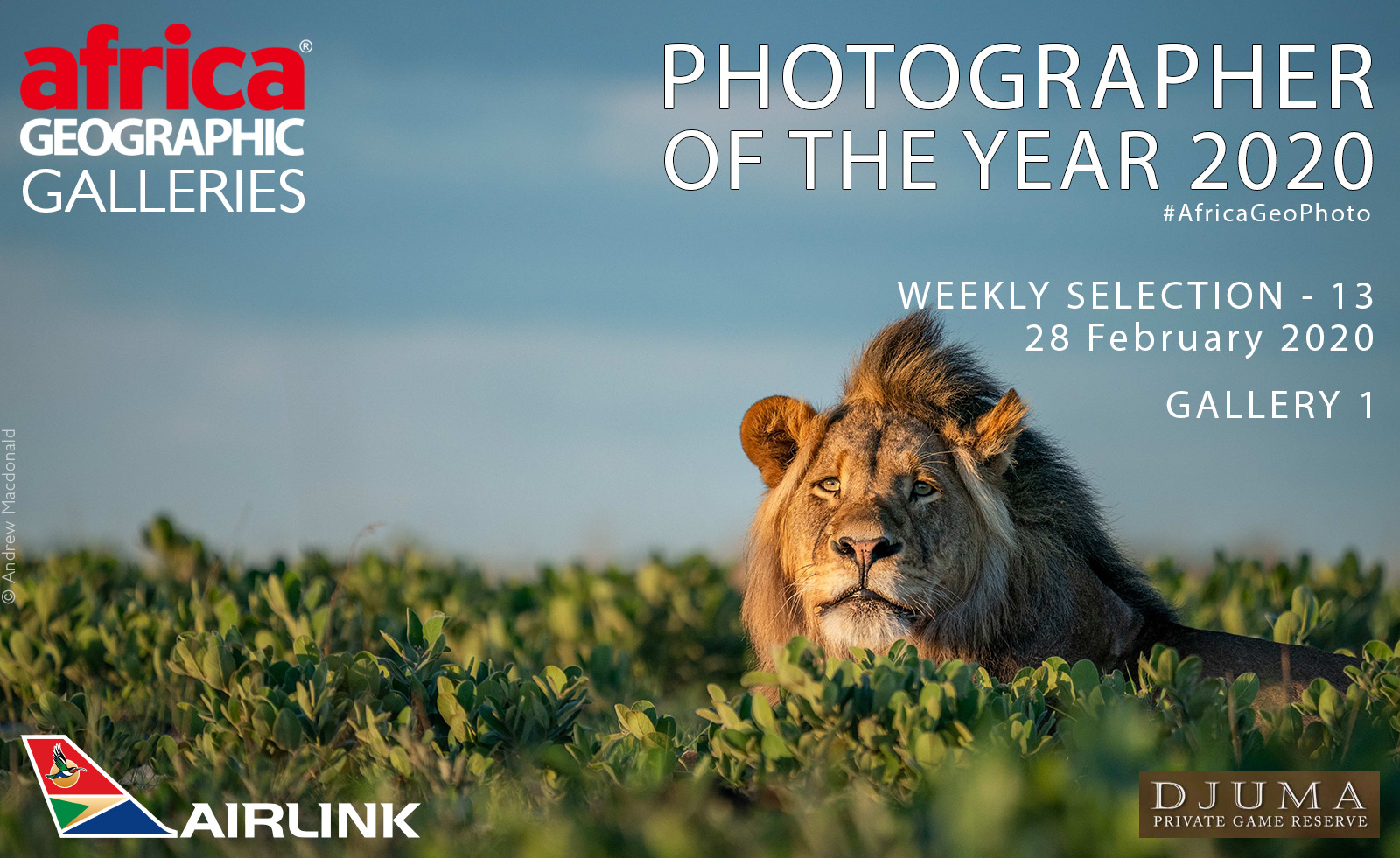 Best photos of the week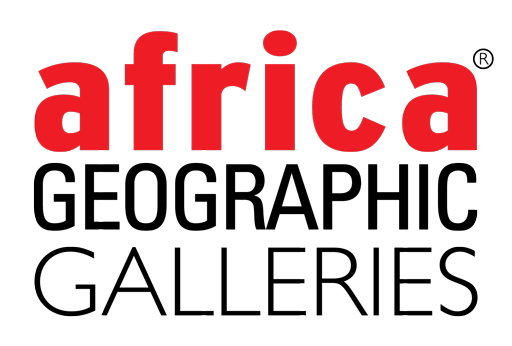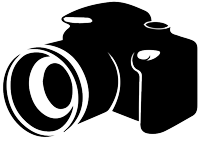 Our Photographer of the Year 2020 competition, brought to you by Airlink, with a stunning safari prize provided by Djuma Private Game Reserve, is now in full swing and open for submissions!
The competition runs from December 2019 through to the end of April 2020, and there is a great prize up for grabs! The overall winner, first runner-up, and second runner-up (along with their partners), will experience the ultimate private safari at Djuma Private Game Reserve, located in the Sabi Sand Private Game Reserve in the Big 5 Greater Kruger, South Africa. Read about the safari enjoyed by the 2019 winners here.
There are two galleries showcasing this week's Weekly Selection. To see the other gallery click here: Gallery 2
Get your entries in now and join us in celebrating Africa! Click here for more details about how to enter.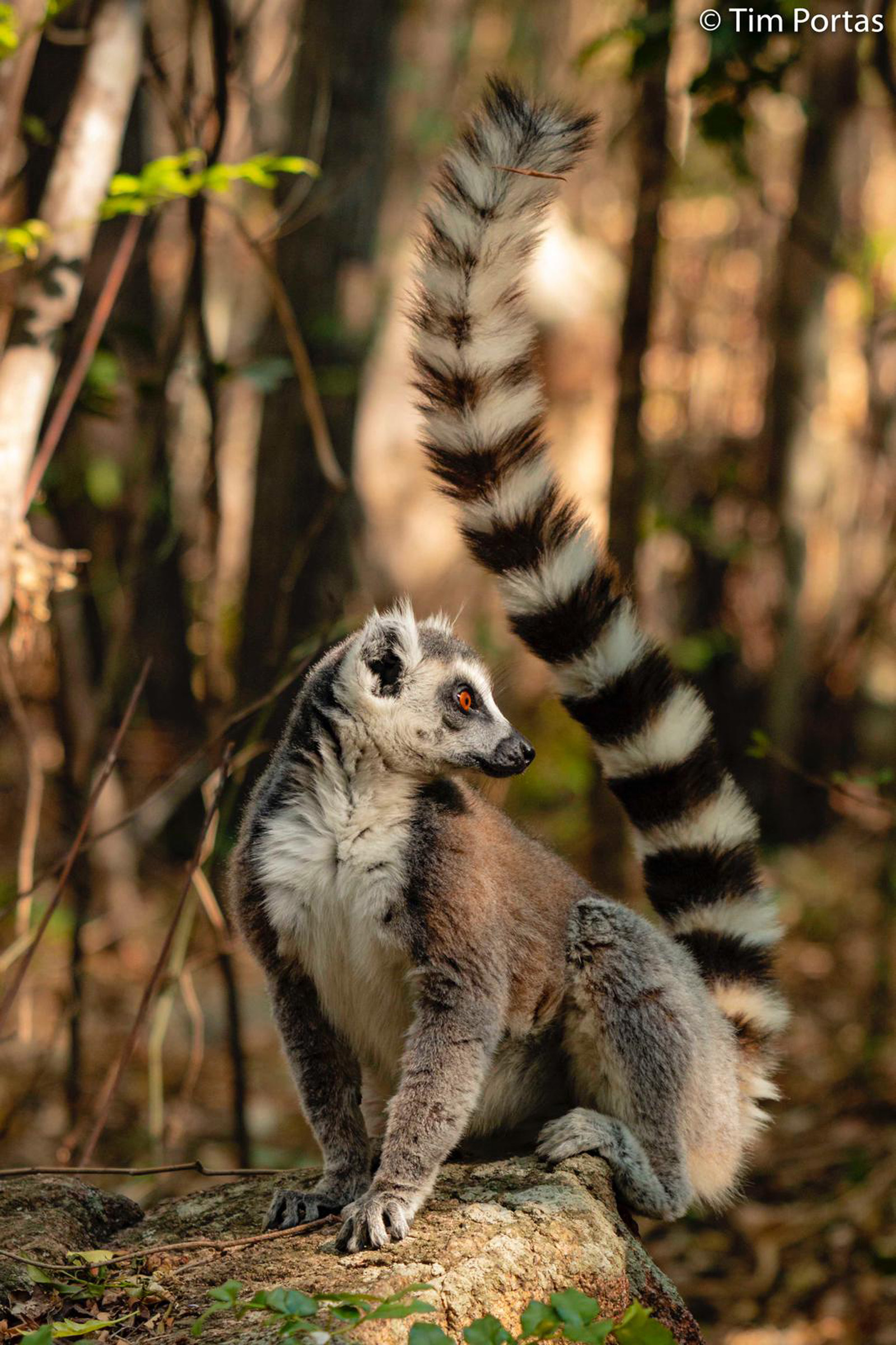 📷 A ring-tailed lemur shows off its impressive tail. Anja Reserve, Madagascar © Timothy Portas
📷 A white-bellied tree pangolin rehabilitated and released into the wild, after being confiscated from the bushmeat market. Tikki Hywood Foundation, Cameroon © Angelia Young
📷 A yellow-billed oxpecker picks at a giraffe's old wounds. Kruger National Park, South Africa © Chris Jolley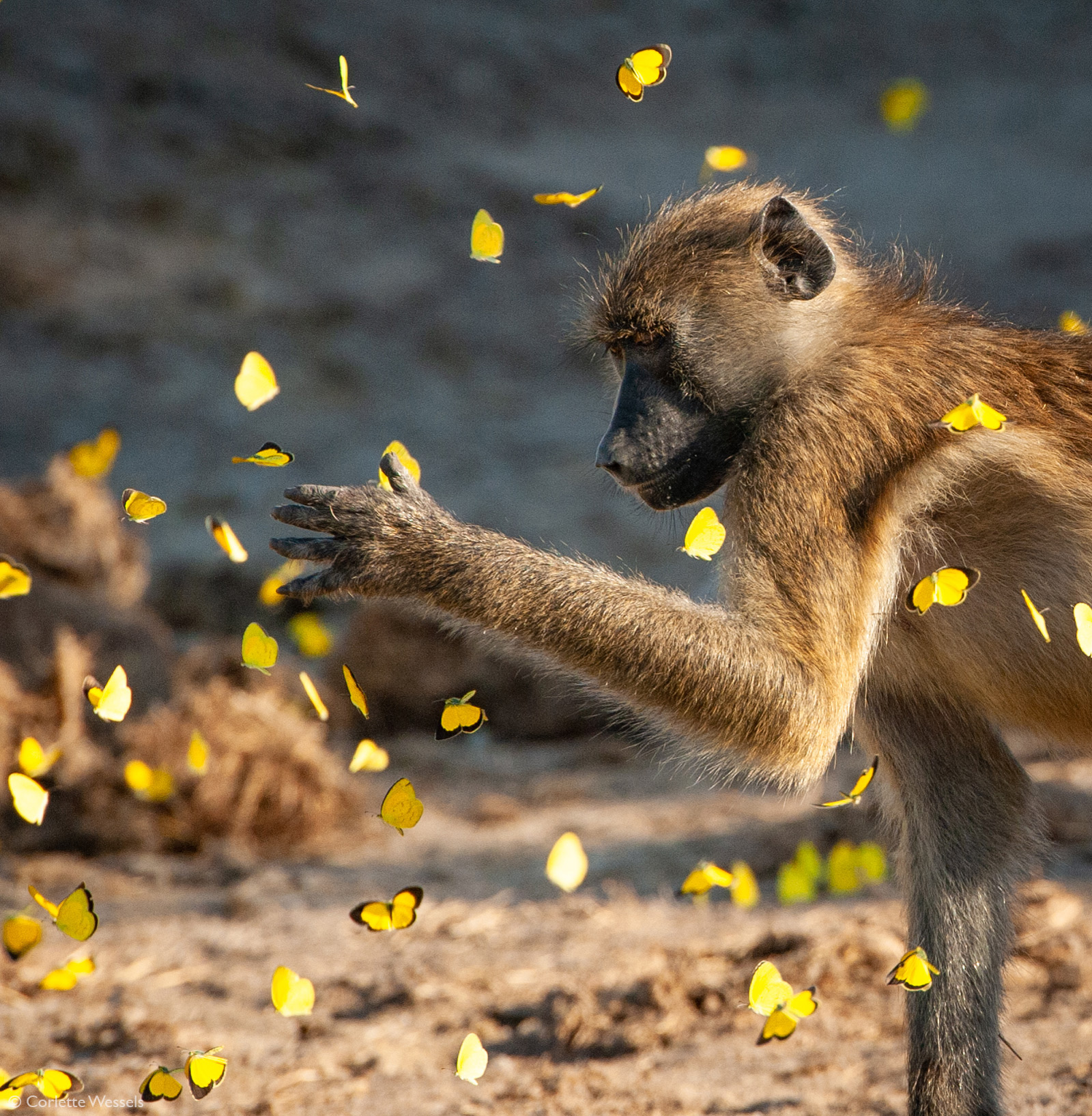 📷 A baboon gently investigates a kaleidoscope of yellow butterflies. Chobe National Park, Botswana © Corlette Wessels
📷 A big-headed African mole-rat emerges from below ground. Bale Mountains National Park, Ethiopia © Franciscus Scheelings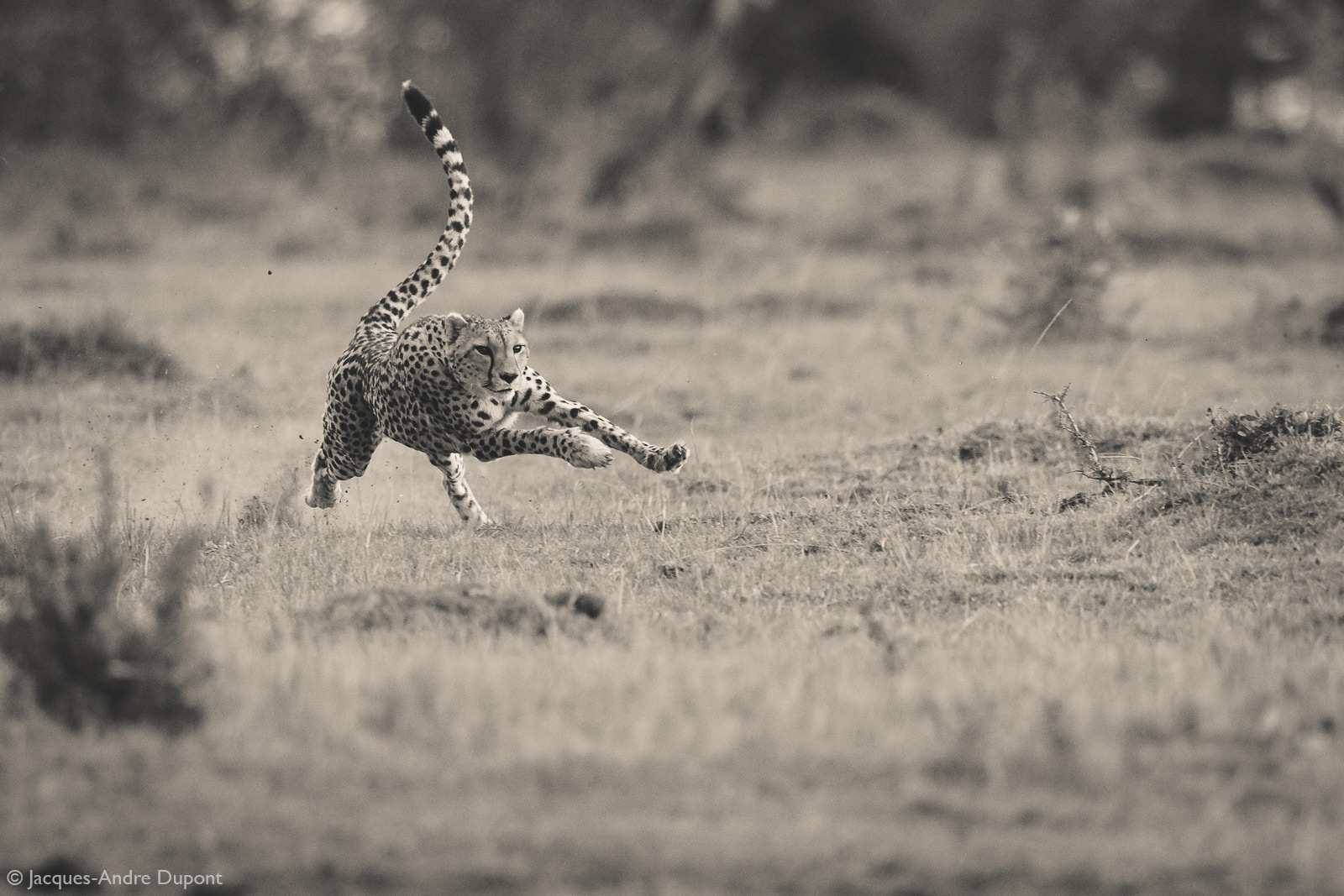 📷 A cheetah uses its tail for balance during the tight turns of a high-speed chase. Mara North Conservancy, Kenya © Jacques-Andre Dupont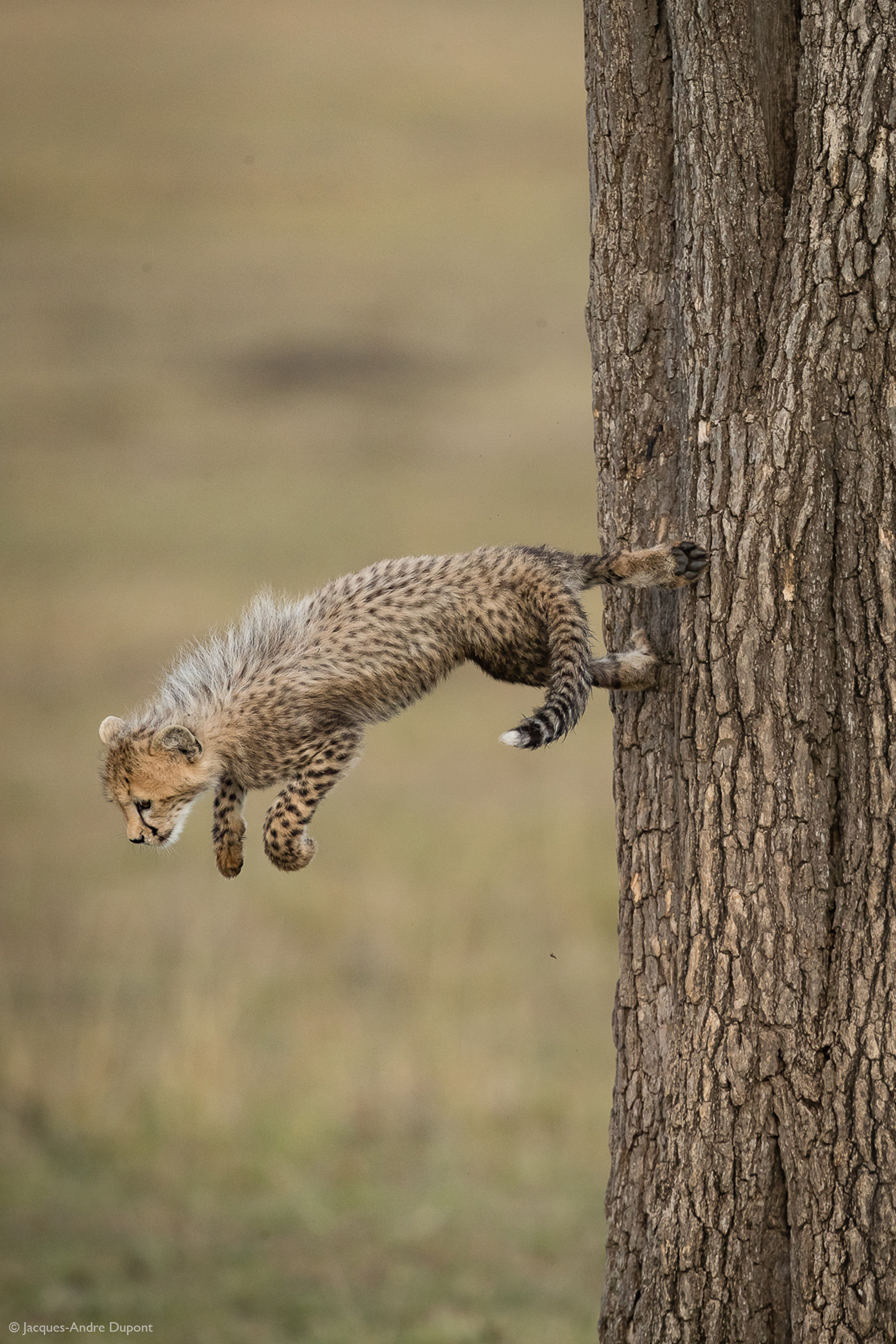 📷 A cheetah cub launches itself from the trunk of a tree. Mara North Conservancy, Kenya © Jacques-Andre Dupont

📷 A black-backed jackal is an agent of chaos at a waterhole as it hunts Burchell's sandgrouse. Kgalagadi Transfrontier Park, South Arica © Jenny Andersen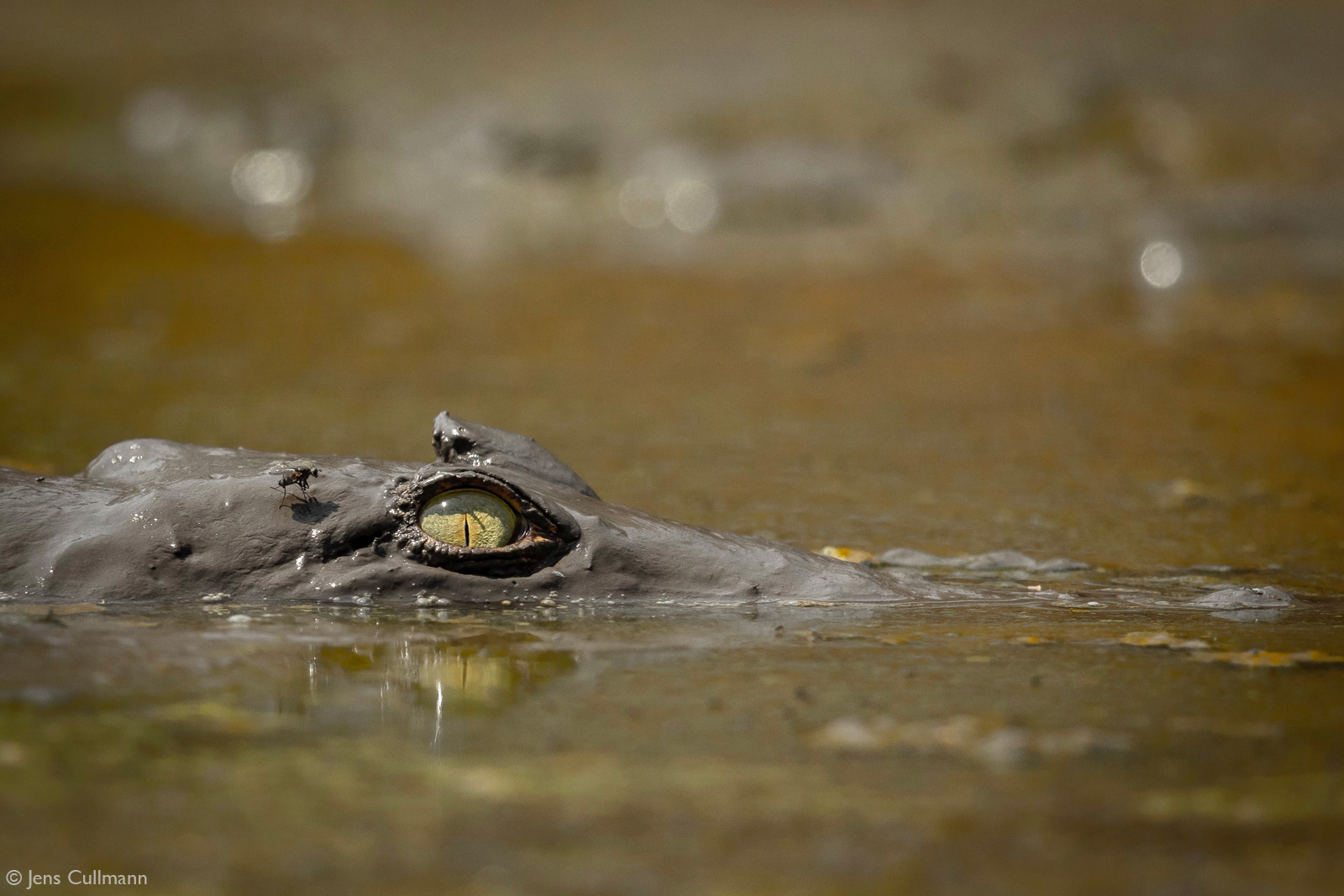 📷 The eye and the fly. Mana Pools National Park, Zimbabwe © Jens Cullmann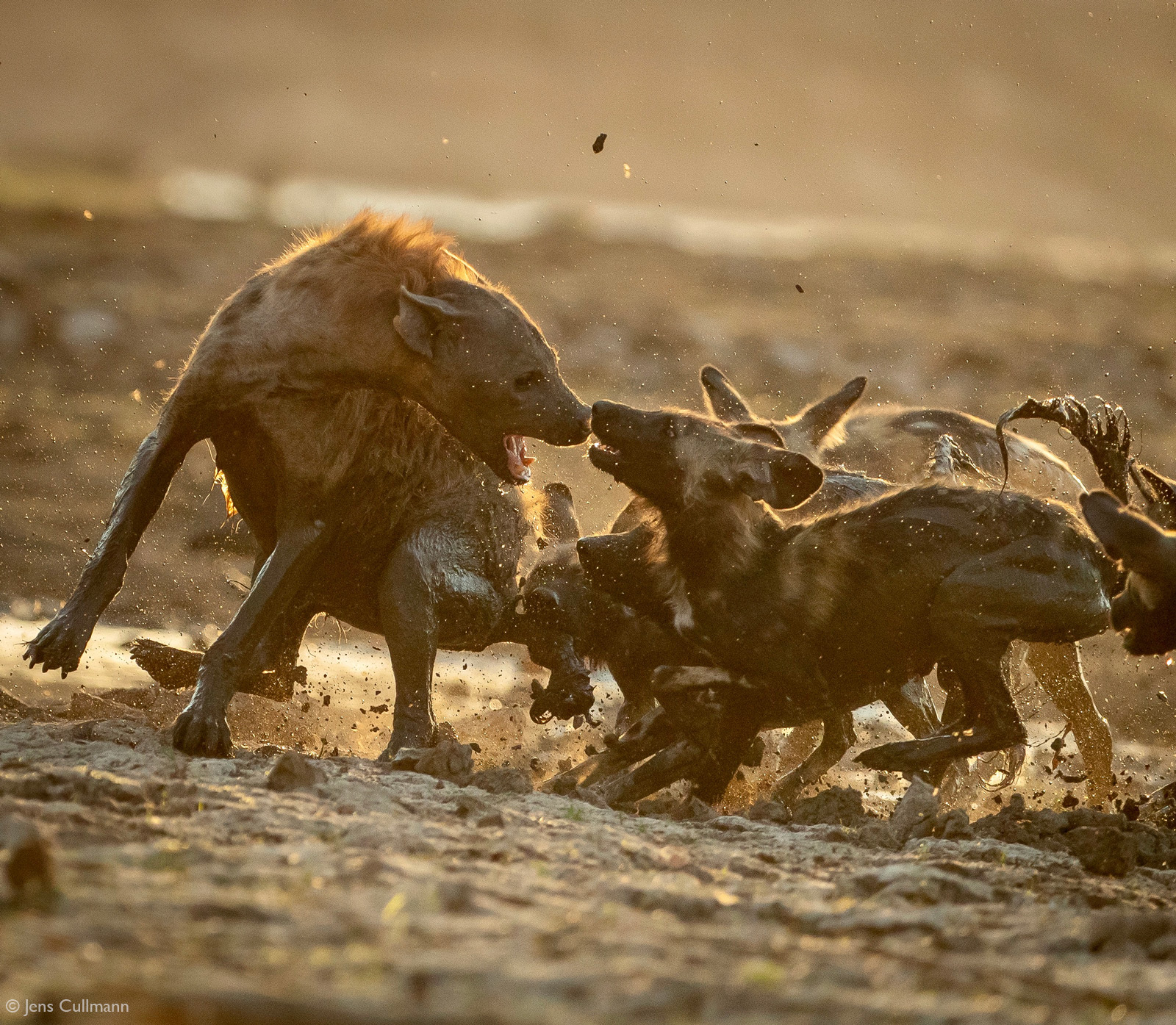 📷 A pack of painted wolves (African wild dogs) chase away a scavenging spotted hyena. Mana Pools National Park, Zimbabwe © Jens Cullmann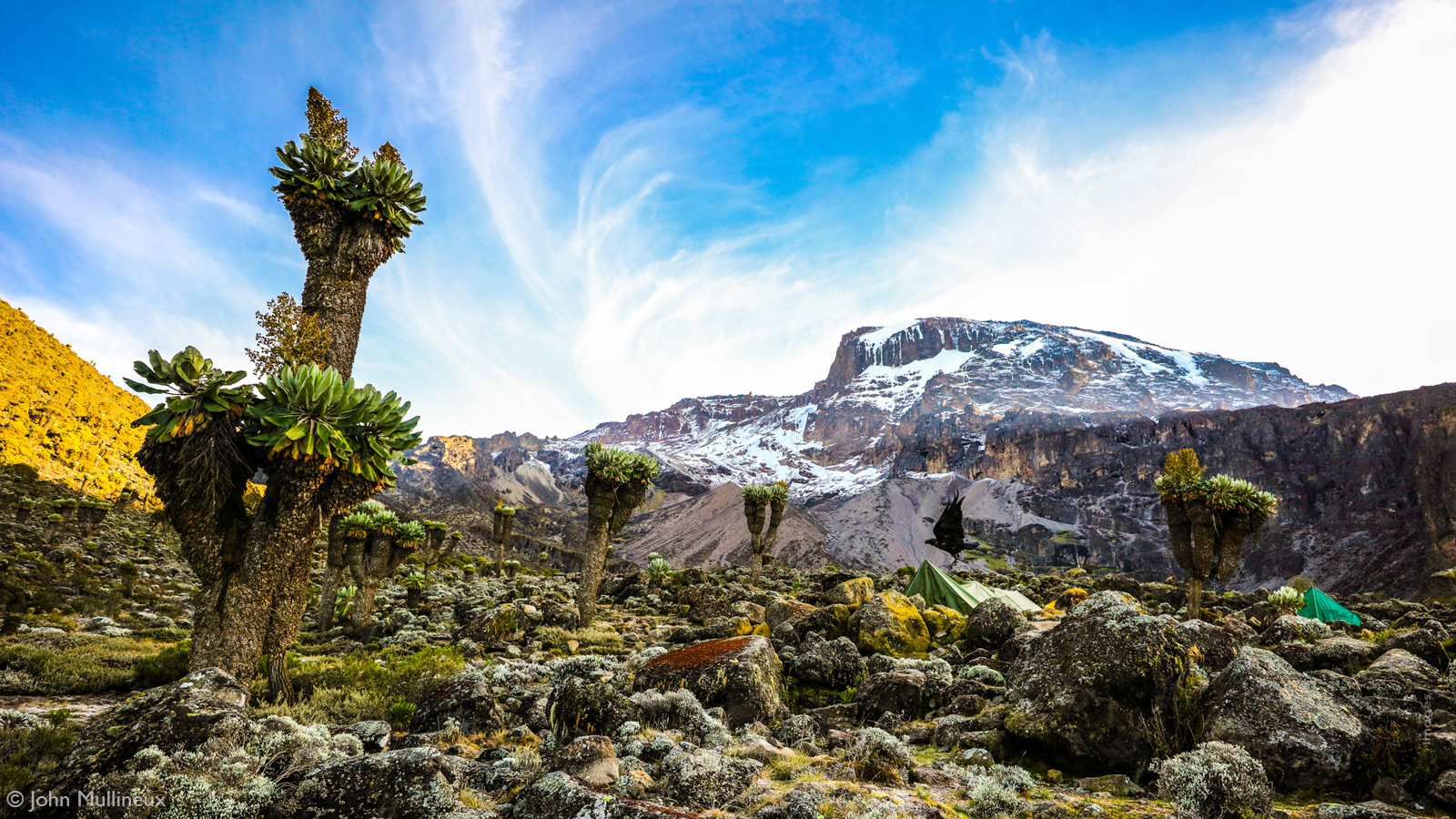 📷 A white-necked raven flies over camp. Barranco Camp, Kilimanjaro © John Mullineux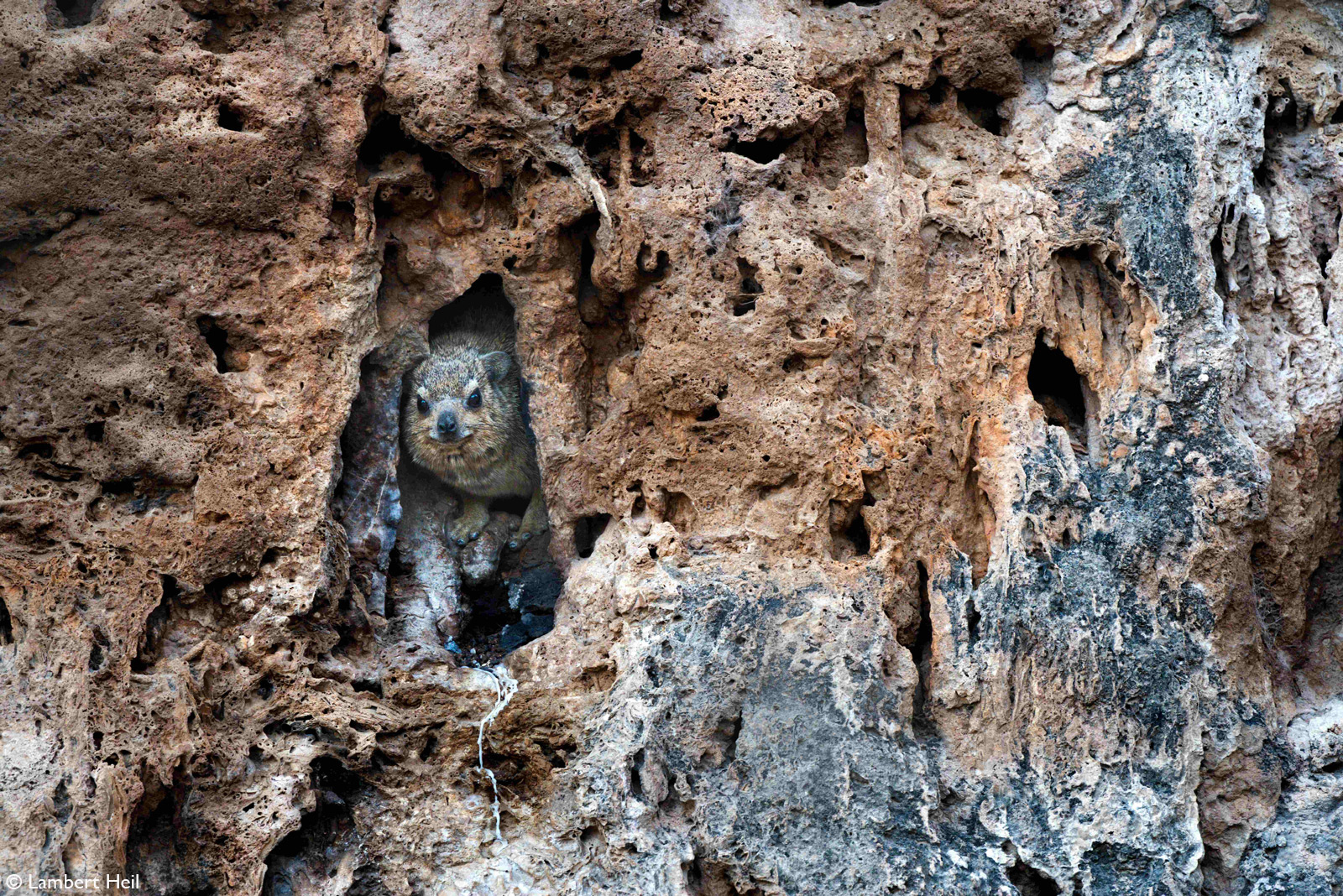 📷 A hyrax emerges from its secret crevice. Kaokoveld, Namibia © Lambert Heil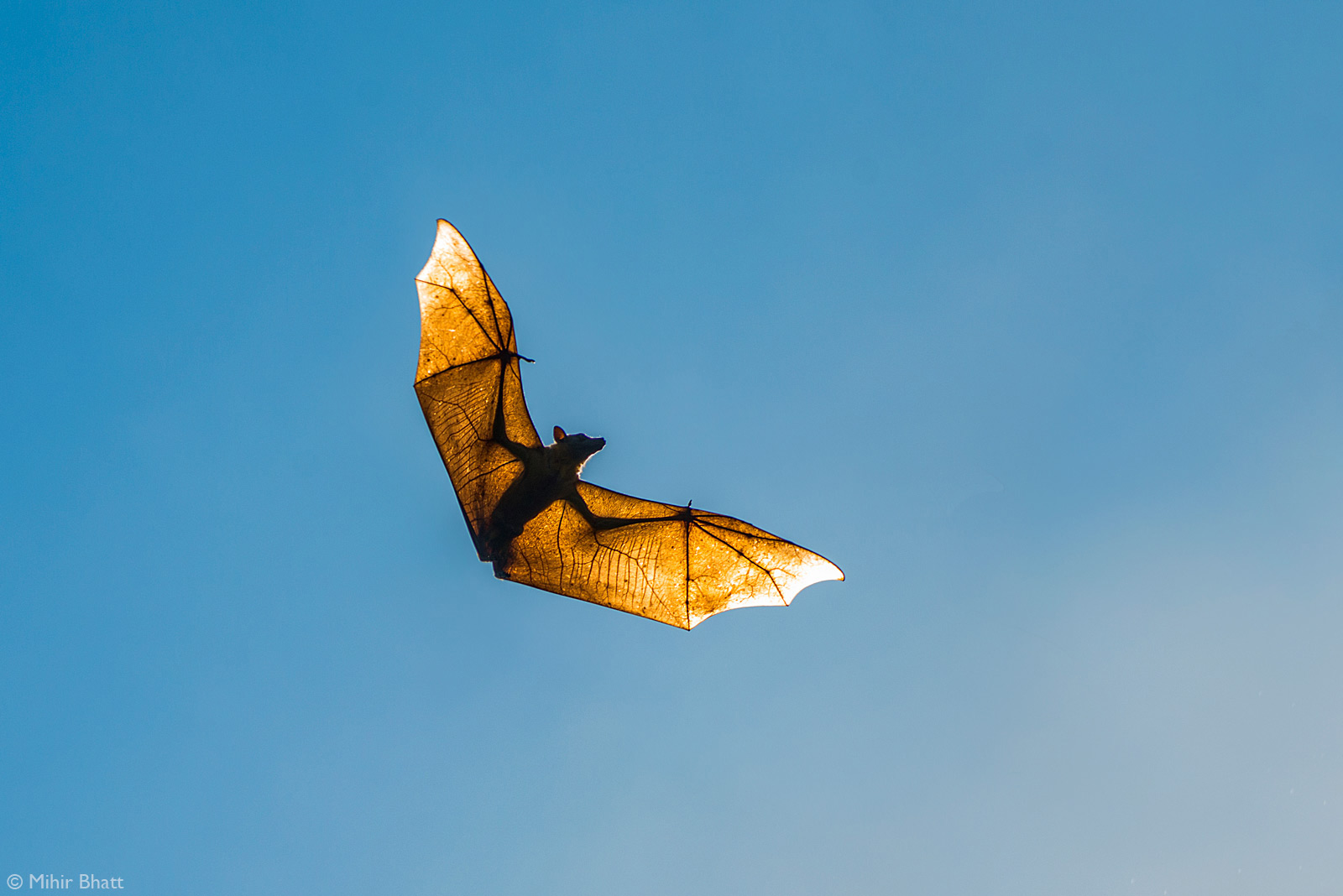 📷 Sunlight highlights the membranous wings of a straw-coloured fruit bat in flight. Musha, Rwanda © Mihir Bhatt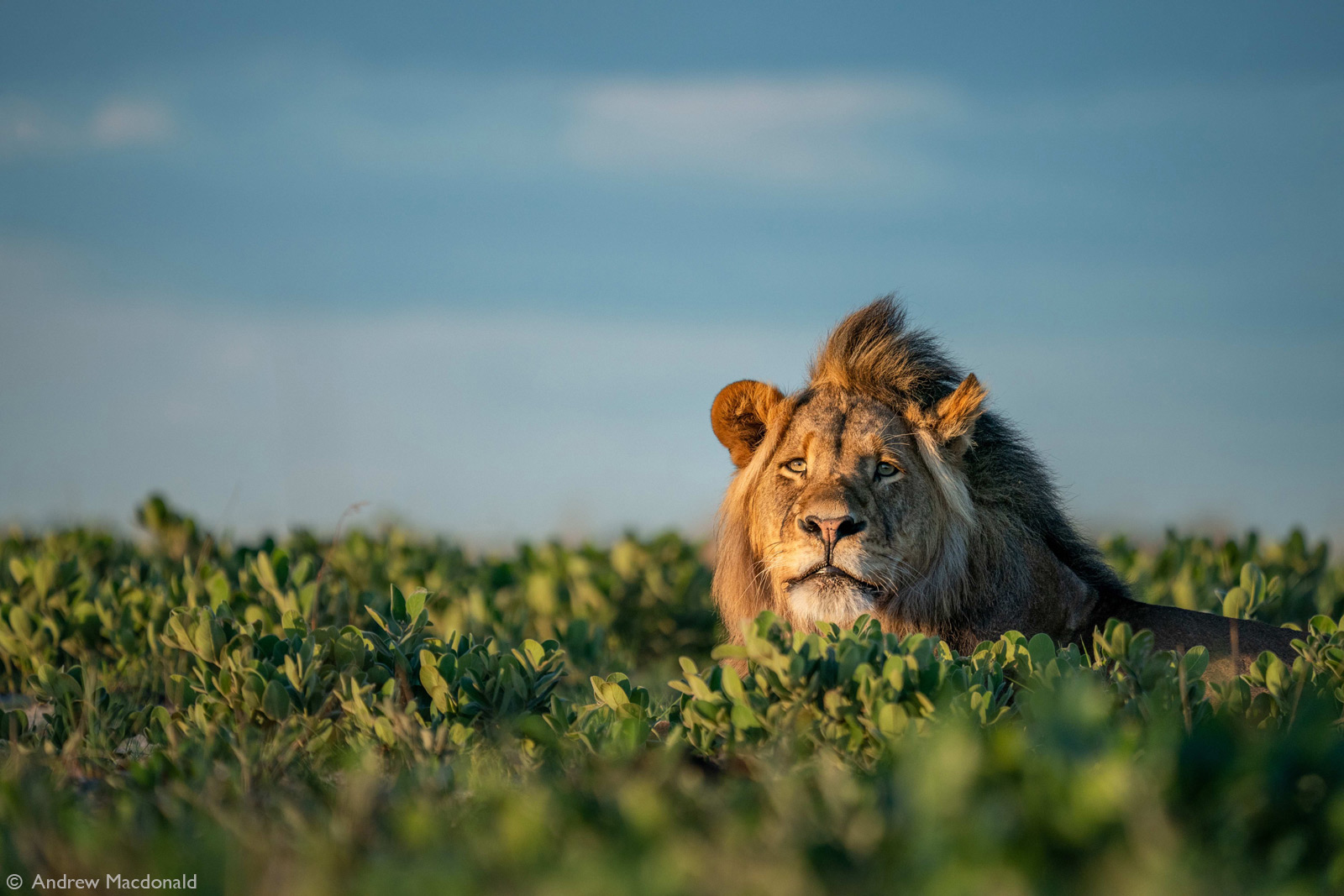 📷 A male lion cuts a fine figure, lounging at sunset. Liuwa Plain National Park, Zambia © Andrew Macdonald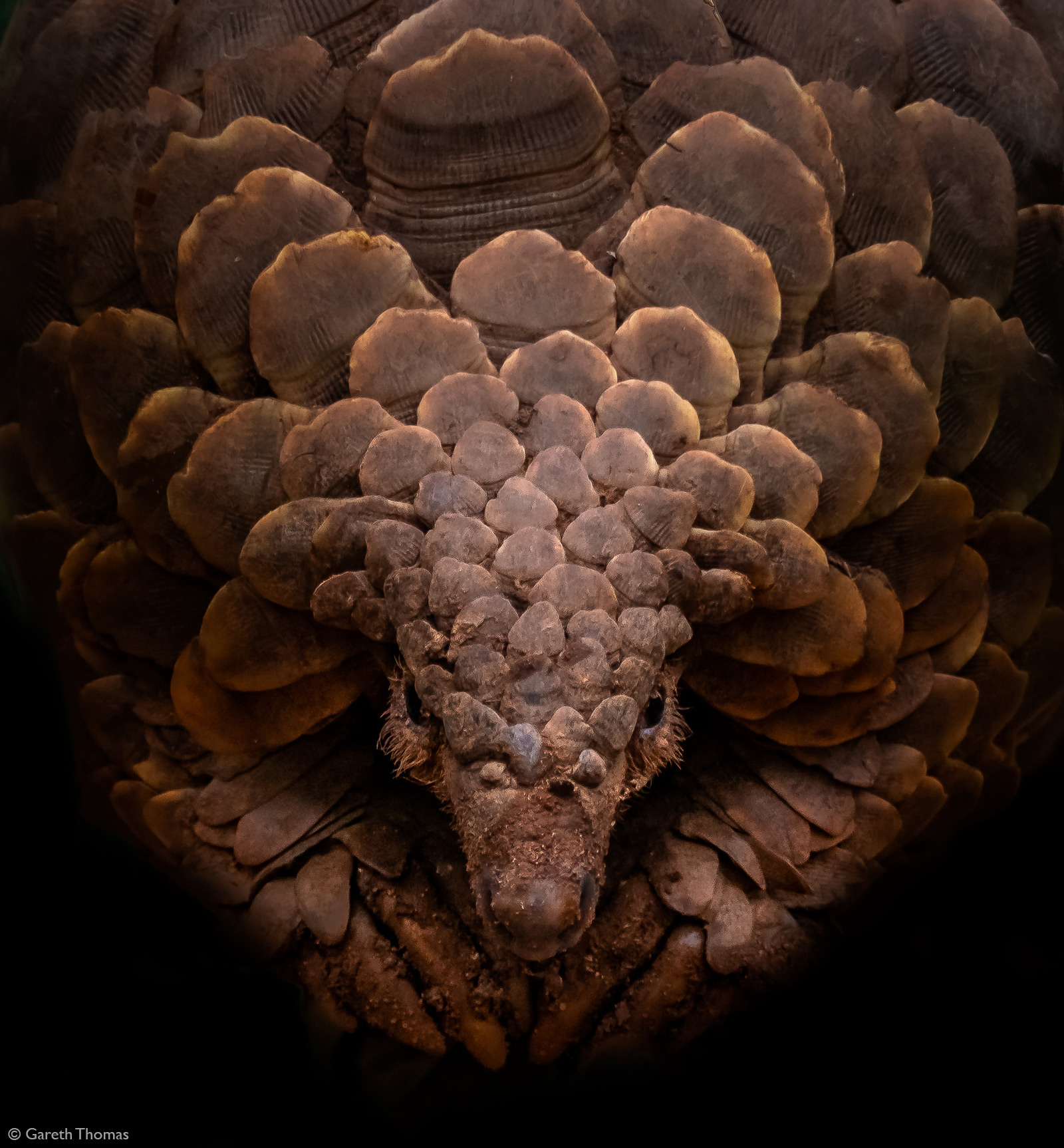 📷 A rescued and rehabilitated pangolin by @africanpangolinconservation and cared for by @johannesburgwildlifevet. Undisclosed location © Gareth Thomas

📷 A common barking gecko sticks its head out from beneath the sand. Namaqualand, Northern Cape, South Africa © Tyrone Ping
📷 A brown hyena and black-backed jackals feed on an eland carcass. Kgalagadi Transfrontier Park, South Africa © Willem Kruger
📷 A leopardess tenderly carries her precious cub. Maasai Mara National Reserve, Kenya © Yaron Schmid
Subscribe to enjoy more galleries like this.
---
TRAVEL WITH AFRICA GEOGRAPHIC
Travel in Africa is about knowing when and where to go, and with whom. A few weeks too early / late and a few kilometres off course and you could miss the greatest show on Earth. And wouldn't that be a pity? Search for your ideal safari here, or contact an Africa Geographic safari consultant to plan your dream vacation.
---
FLY WITH AIRLINK
The Africa Geographic team flies with Airlink, who offer multi-destination flight options across southern Africa and a convenient Lodge Link program, direct to popular lodges in the Greater Kruger National Park and beyond.
Enter our Photographer of the Year 2020
Our Photographer of the Year 2020 is now open for entries! For more information, and to enter your photographs, have a look at our dedicated competition page here.