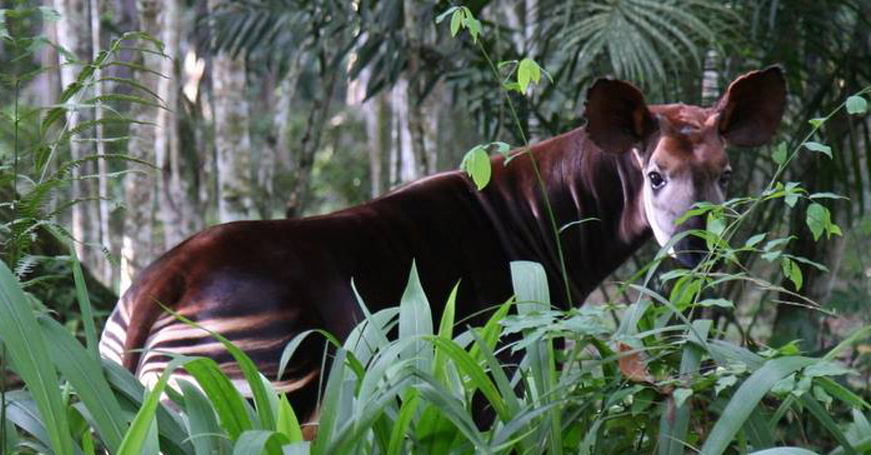 NEWS DESK POST by Shreya Dasgupta, Mongabay
The Okapi Wildlife Reserve in northeastern Democratic Republic of Congo (DRC), created to protect the secretive okapi (Okapia johnstoni), will now be run under a new management partnership agreement between the Wildlife Conservation Society (WCS) and the DRC government's Nature Conservation Agency (ICCN), according to a press release by WCS.
"ICCN does not have the funds or expertise to effectively manage their protected areas and are entering into Private-Public Partnerships for most of their protected areas," John Lukas, co-founder of the Okapi Conservation Project, managed by the nonprofit Wildlife Conservation Global, told Mongabay. "The co-management structure for the Okapi Wildlife Reserve should bring in much needed financial resources and greater efficiencies in operation and attract leadership with expertise in law enforcement."
The reserve, spread across some 13,700 square kilometres (5,290 square miles) of the Ituri rainforest, is home to not only the okapi, the closest living relative of the giraffe, but more than 100 mammal species, including large populations of forest elephants and chimpanzees, and nearly 400 species of recorded birds. The reserve is a UNESCO World Heritage Site as well and inhabited by the Efe and Mbuti peoples.
But the reserve has also been hit by illegal hunting, logging and mining, and encroached upon by settlers and bands of armed rebel groups. In 2012, a brutal attack by armed groups at the headquarters of the Okapi Wildlife Reserve killed six people and 14 captive okapis kept there as the species' ambassadors to the local community. In the last 25 years, okapi numbers are thought to have declined by nearly 50%, earning the species a listing of 'Endangered' on the IUCN Red List.
Through the new management partnership agreement, WCS and ICCN and their partners hope to restore the reserve to its "former world-class status," WCS said in its statement. They plan to bring greater stability to the reserve and surrounding forests, improve the welfare and operations of its rangers, and enhance the social well-being of resident communities.

The Okapi Conservation Project (OCP) will continue to support WCS and ICCN, Lukas said, and the organisation has entered into agreements with both ICCN and WCS to collaborate.
"We will be responsible for conservation education, community relations and assistance, women's groups, agroforestry, okapi management and camera trapping to foster interest in the wildlife of the OWR," he said. "We have been supporting the rangers and their patrol efforts to date and will be transitioning that responsible to WCS as funds become available."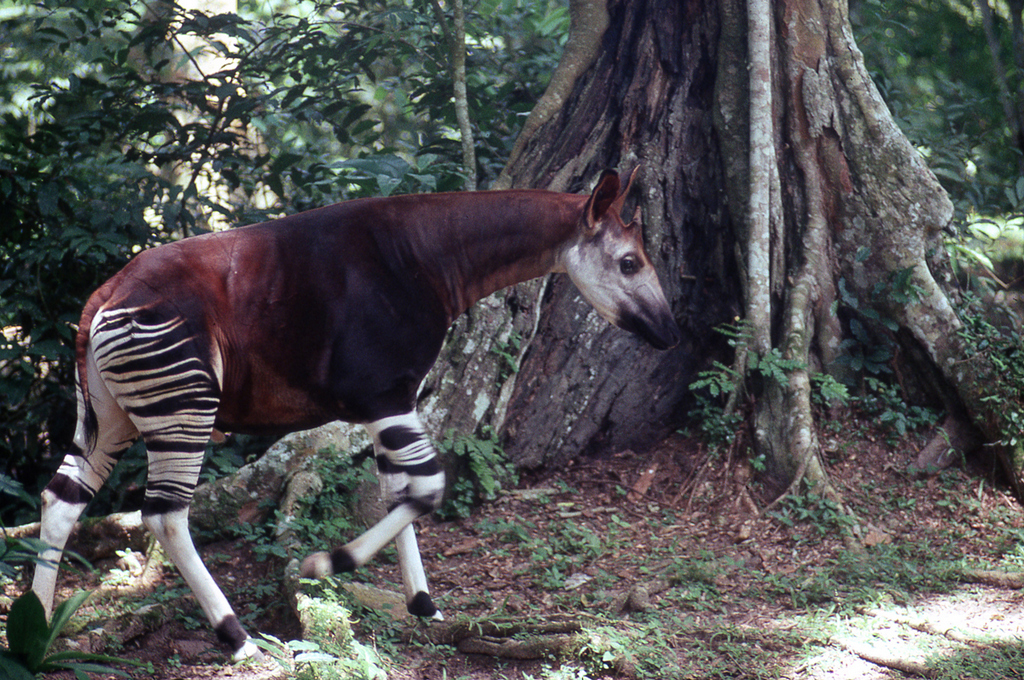 The local communities are not part of the official agreement structure, Lukas said, but they will be consulted as management details become clearer. "Our educators are based around the reserve and interact with the communities regularly and will represent their concerns to the Reserve Management Unit," he added.
Threats to the reserve have multiplied over the recent years, but one of the immediate threats the management teams hope to tackle is illegal gold mining.
"Mines draw in desperate people, depend on bushmeat to feed the miners and are subject to extortion by rogue militias and the military," Lukas said. "Secondly, clearing of forest by immigrants is an increasing threat along with logging in certain areas. Elephant poaching is declining but still a threat because the poachers are armed. Training of the rangers which is going on now is needed to properly deal with the threats."
The road ahead, however, is extremely challenging. The teams are currently dealing with an Ebola outbreak in Mambasa, 70 kilometres (44 miles) from Epulu, where the reserve's headquarters is stationed. This has made it difficult for the staff to move around the region, Lukas said.
Despite the challenges, conserving the Okapi Wildlife Reserve is crucial, conservationists say.
"The OWR still contains a remarkable level of biological diversity which supports a viable population of okapi. Protecting the forest and rallying communities to value okapi is the goal of our brave staff which is supported by our donors from around the world," Lukas said. "We are celebrating World Okapi Day on Oct. 18th in five villages around the reserve and hope to reach about 20,000 people living in and around the reserve with a conservation message to protect okapi – 'The Pride of DRC'."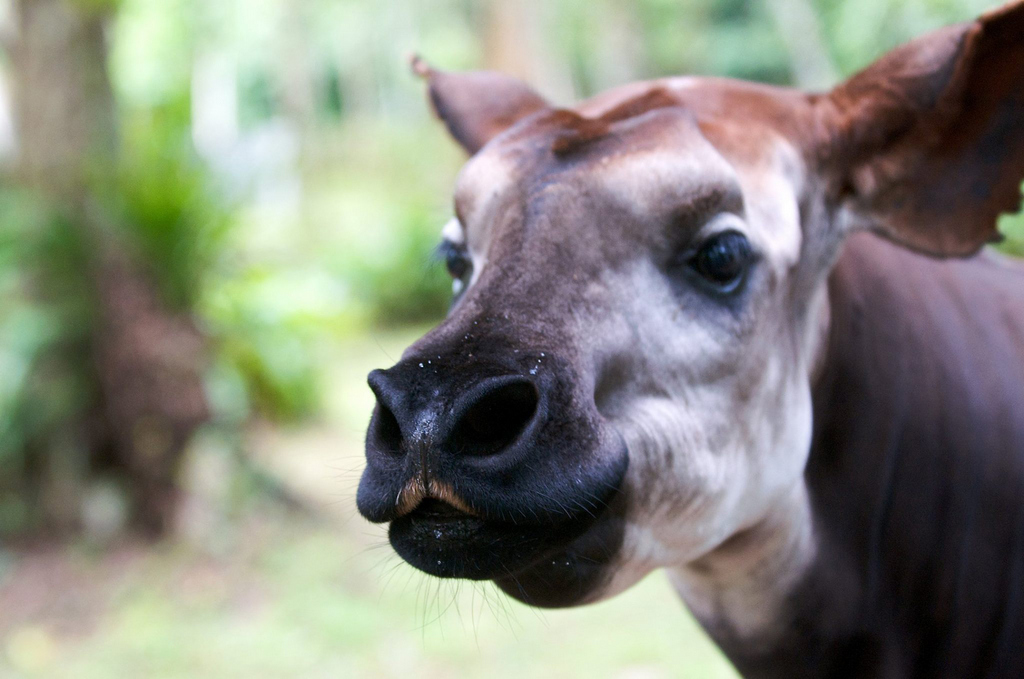 To comment on this story: To protect you against trolls & misinformation, we only permit comments in our app. See how to DOWNLOAD OUR APP below.

---
HOW TO GET THE MOST OUT OF AFRICA GEOGRAPHIC:
Download our APP (mobile phone & desktop) to receive travel discounts, comment on our stories, make safe donations and network with others like you Find out more here.

Subscribe to our newsletter to receive our best stories in your inbox weekly and for travel discounts. Subscribe here.
Travel with us. Travel in Africa is about knowing when and where to go, and with whom. A few weeks too early / late and a few kilometres off course and you could miss the greatest show on Earth. And wouldn't that be a pity? Search for your ideal safari here, or contact an Africa Geographic safari consultant to plan your dream vacation.
---