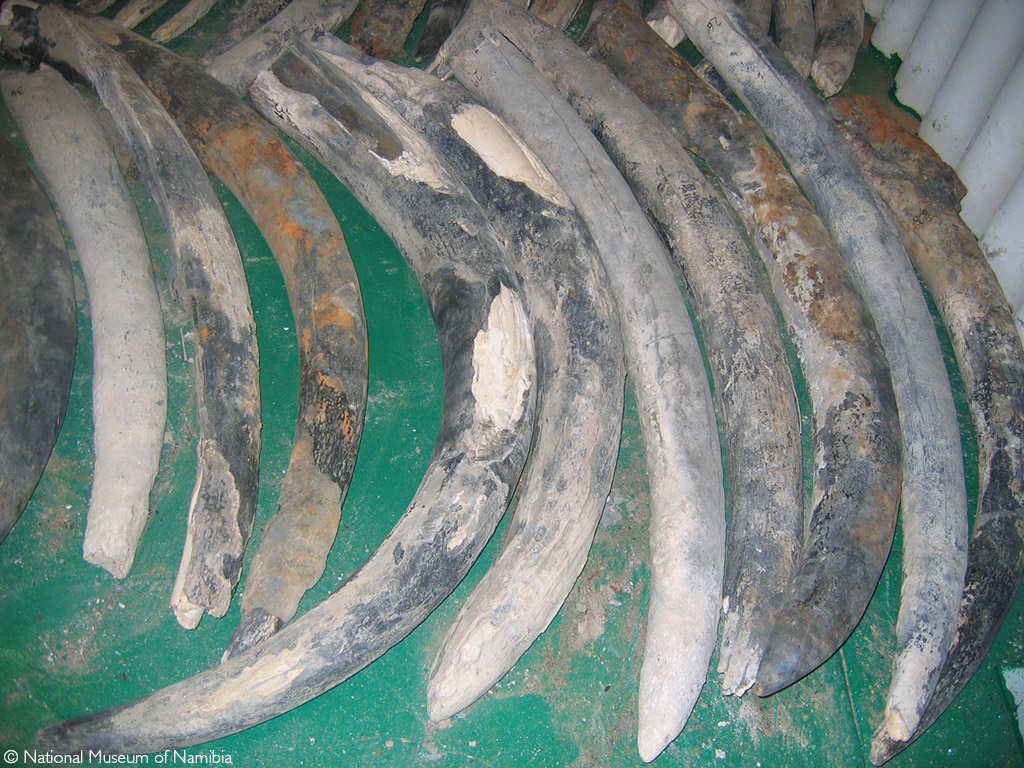 On Friday the 7th of March 1533, a Portuguese trading ship called the Bom Jesus set sail for India, loaded with gold and silver coins, ivory, and copper. At some point along its ill-fated journey, the ship foundered, and the notoriously treacherous Namibian coast claimed another victim. The wreckage was found in 2008 near Oranjemund and made international headlines as one of the oldest and most valuable wrecks ever discovered. For biologists and geneticists, the treasure of the discovery lay not in its precious metals but in the history stored in the ivory. Their analysis offers an unparalleled insight into the elephants of 500 years ago, and the effects of the trade that exploited them.
As archaeologists worked their way through the Bom Jesus cargo, they uncovered a collection of over 100 elephant tusks, the most extensive such collection ever discovered. Had the ship not fallen foul of the dangers of the sea, these tusks would have been made into anything from jewellery and combs to decorative and religious items. The tusks ranged in size and length and had been well-preserved courtesy of the chill created by the Benguela current that runs along the Namibian coast. As a result, scientists were able to extract DNA from 44 of the recovered tusks.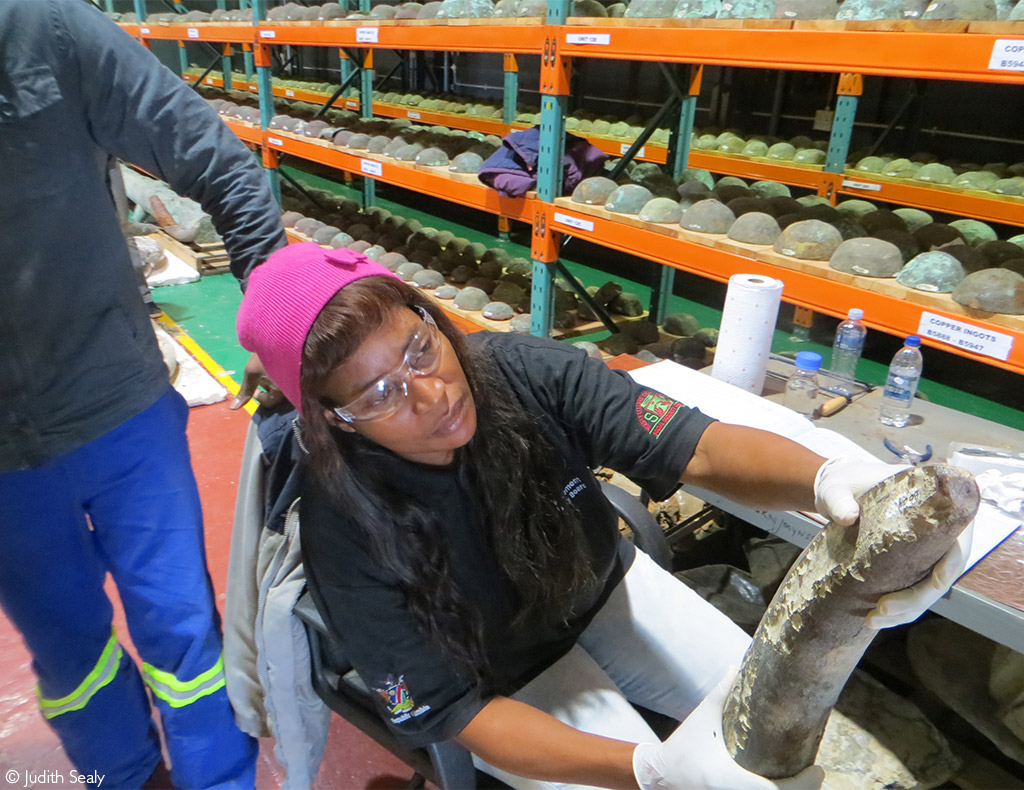 DNA analysis showed that the tusks came from forest elephants (Loxodonta cyclotis) rather than savanna elephants (Loxodonta africana) and, interestingly, all of these forest elephants came from West Africa. This was somewhat unexpected, as extensive ivory trade routes through Central Africa were well-established by that point in history. The scientists expected to find samples from a variety of locations. Isotopic analysis of carbon and nitrogen also revealed that, rather than living in the tropical forests similar to today's forest elephants, these forest elephants lived in scrubby woodland savanna.
This discovery alone has practical ramifications for modern conservation efforts: understanding the historic habitat use of forest elephants can help policymakers and conservationists protect the few that remain today.
Of particular interest to the researchers was the mitochondrial DNA recovered from the tusks. The DNA in mitochondria of cells is separate to DNA inherited from both parents during the normal fertilisation process. Instead, mitochondrial DNA is inherited from the maternal line only. Given the female-led herd structure of elephants, this is a useful way of investigating elephants' genetic codes.

Distressingly, the study results indicate that the tusks analysed came from 17 different herds of forest elephants from West Africa. Today, there are records of just four of these lineages in the surviving West African forest elephant populations. The researchers believe that this reflects the profound impact of the ivory trade on elephant numbers and genetic diversity.
"The other lineages disappeared because West Africa has lost more than 95% of its elephants in subsequent centuries due to hunting and habitat destruction," said Professor Alfred Roca, one of the authors of the study.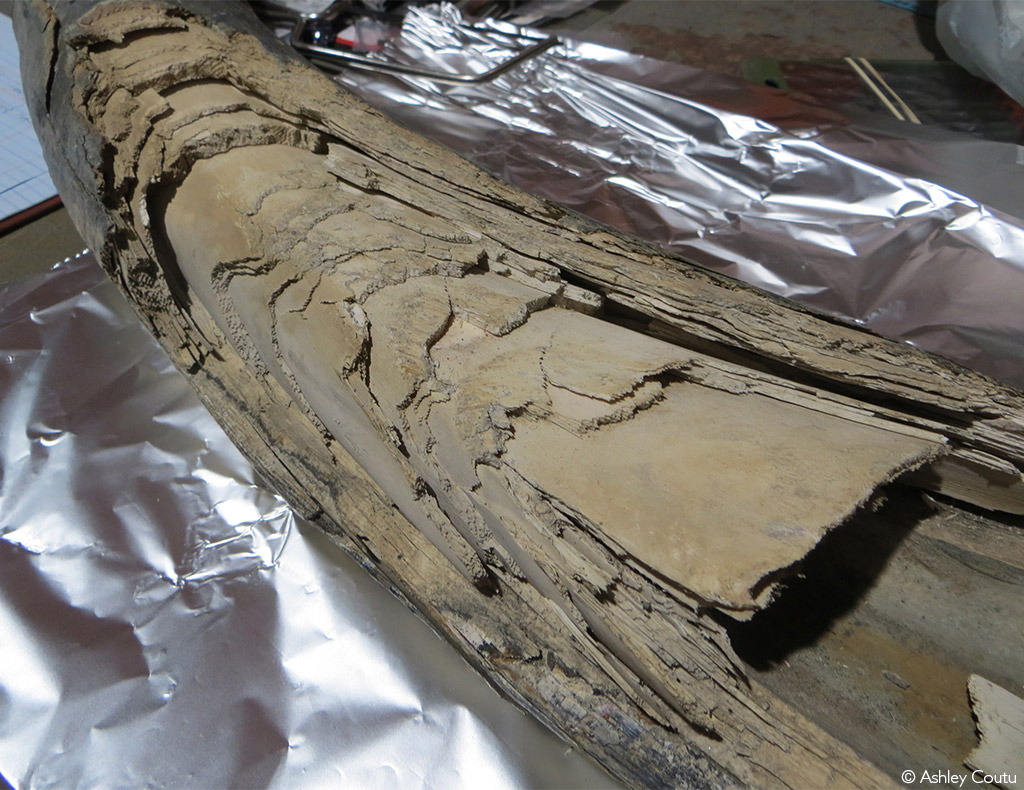 Once scientists studying forest elephants were faced with a limited amount of genetic data; the genetic information gathered from these "lost herds" has added a considerable amount of information to the database. The hope is that this information can be used and supplemented to inform anti-poaching and conservation efforts, particularly in analysing confiscated illegal ivory. Equally importantly, this collaborative effort across different scientific disciplines has resulted in new techniques and methodologies to examine historical and archaeological ivory.
Dr Ashley Coutu, Research Fellow of the Pitt Rivers Museum at the University of Oxford, said, "There is tremendous potential to analyse historic ivory from other shipwrecks, as well as museum collections. These scientific techniques are vital for understanding the histories of elephant populations, people who hunted and traded the ivory, as well as the global history of the ancient ivory trade, which increasingly drew Europe, Africa, and Asia together via the Atlantic Ocean".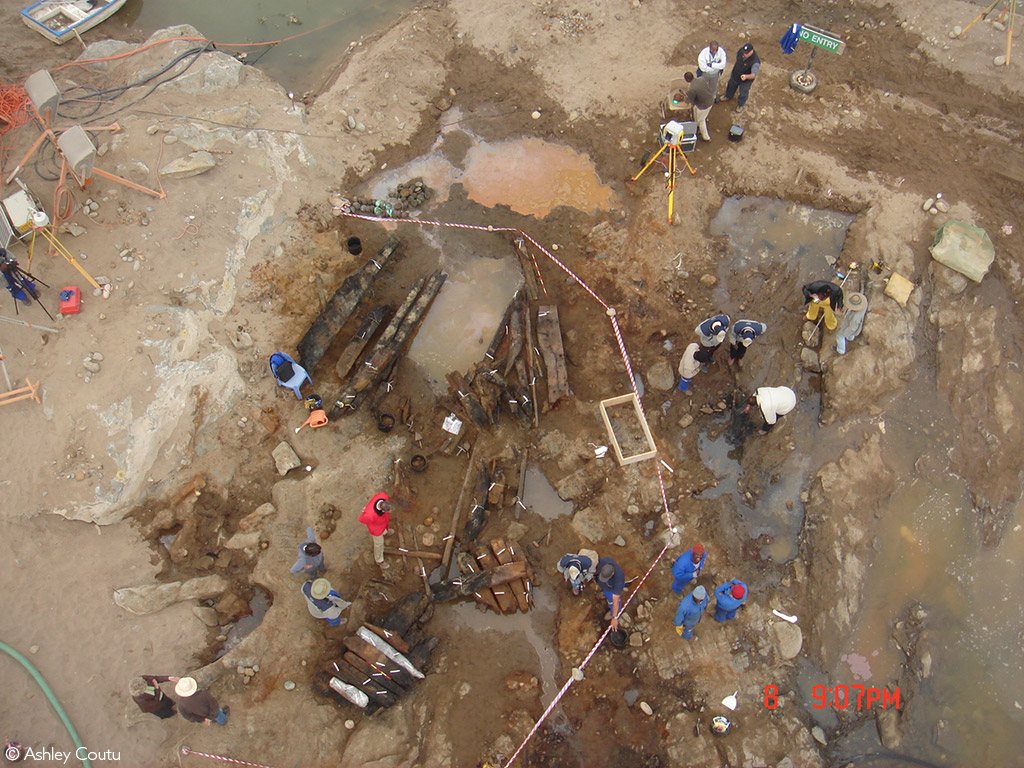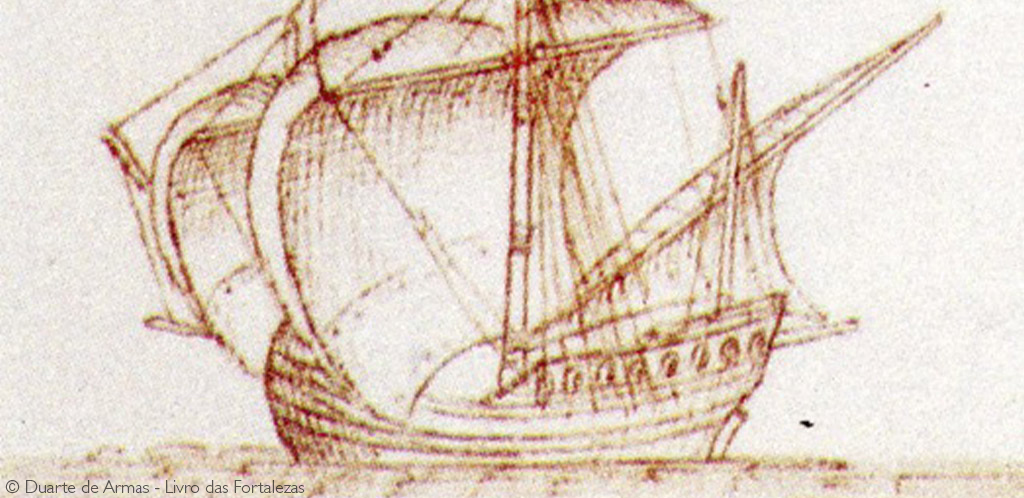 The full study can be accessed here: "Sourcing Elephant Ivory from Sixteenth-Century Portuguese Shipwreck", de Flamingh, A., et al., (2020), Current Biology
To comment on this story please DOWNLOAD OUR APP. See details below.

---
HOW TO GET THE MOST OUT OF AFRICA GEOGRAPHIC:
Download our APP (mobile phone and desktop) to receive significant benefits including the best prices at Africa's top lodges, ready-made safari packages and networking with others like you. Find out more here.

Subscribe to our weekly newsletter to enjoy more stories like this. Subscribe here.
Travel with us. Travel in Africa is about knowing when and where to go, and with whom. A few weeks too early / late and a few kilometres off course and you could miss the greatest show on Earth. And wouldn't that be a pity? Search for your ideal safari here, or contact an Africa Geographic safari consultant to plan your dream vacation.
---