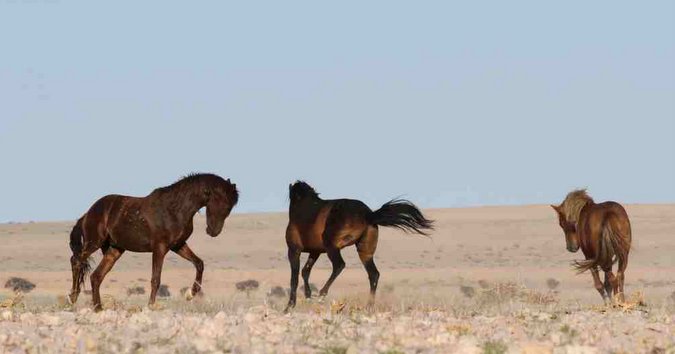 Editorial note: The use of the term 'wild' horses below is in keeping with popular references, although in fact these horses are feral, and not indigenous to the area.
Sourced from third-party site: Oxpeckers, written by Linda Baker
Namibian environment officials last week shot and killed three spotted hyenas blamed for the near extinction of its famed wild horses.
A long-running battle between the desert-dwelling wild horses and hyenas, which share a single water point in the arid southern Namib-Naukfluft National Park, reached a crisis point as horse numbers plummeted recently from 286 to only 77 remaining animals.
"We are now in the final hour of the wild horses' existence on the planet," the Namibia Wild Horses Foundation warned in early February. It called on the Ministry of Environment and Tourism (MET), custodian of both the hyenas and the horses, to take immediate action to save the horses from extinction.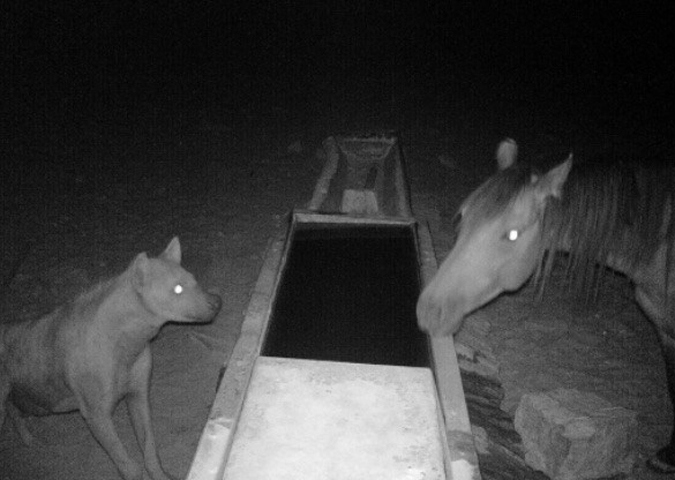 An international social media frenzy joined the call, with articles, petitions and debates about the plight of the horses. Minister of Environment Pohamba Shifeta is due to join representatives of the foundation and the Namibian Environment & Wildlife Society (NEWS) at a public debate titled "Are horses more important than hyenas in our national parks?", scheduled to take place in Windhoek on Thursday, February 28.
The only remaining foal in the park was attacked and wounded by hyenas last week, with gruesome images of its injuries circulating on social media. Two attempts to catch and translocate the hyenas proved futile, prompting the MET to shoot three hyenas, including a large female thought to be the main cause of foal mortalities.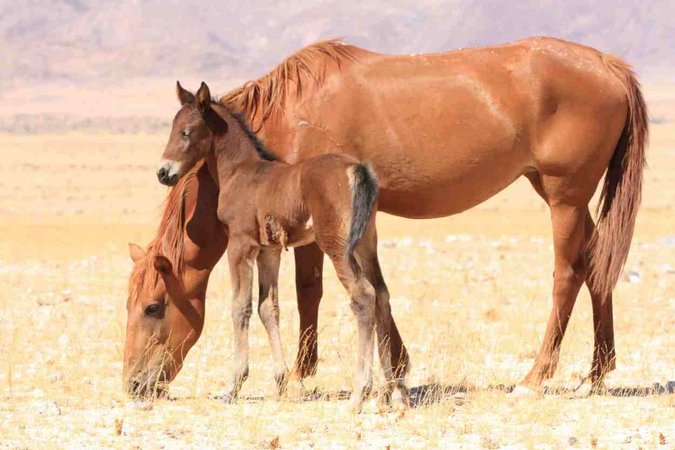 Interference condemned
MET spokesperson Romeo Muyunda told Oxpeckers that three more hyenas would be captured and translocated elsewhere in the park, at a good distance away from the horses. Trap cameras showed up to 11 hyenas at diversionary feeding sites in 2017.
While horse lovers across the globe cheered, environmentalists condemned interference, stating that "MET appears to be contradicting its own tourism and wildlife policies by advocating removal of the hyenas from the national park".
"Spotted hyenas are classified as vulnerable and are therefore a conservation priority in Namibia," NEWS said in a statement.
"To have a natural species killed in favour of a feral species in a national park is a very, very sad day for carnivore conservation," commented a carnivore researcher who asked not to be named.
NEWS said killing or translocating the spotted hyenas would only temporarily reduce predation of the feral horses, until new hyenas fill the gap left by the removed animals. The exact number of horses killed by hyenas is also debatable, as drought and disease also account for mortalities, the organisation said…
---
To read more about the controversial hyena cull, continue to the article on Oxpecker's website here
---