Written by: Nick Milne
In November 2015 a valiant attempt was made to rescue and resuscitate two elephants that had become stuck in the mud at the Gubu mouth of the Ume River in Zimbabwe. Sadly the elephants, as a result of the intense heat, were too far gone to carry on, but this wasn't for lack of everyone trying.
What is incredibly humbling is how our little community just pulls out all the stops and bands together when we need to. Rae from the African Lion & Environmental Research Trust, Levi from Rhino Safari Camp, all staff from Bumi Hills Safari Lodge and Spa and Bumi Hills Anti Poaching Unit (BHAPU), Matusadona National Parks rangers, Pierre and Ian from the Ume Croc Farm, various houseboat guests including Lauren Luitingh and Taryn Luitingh, and all the local subsistence fishermen literally risked life and limb tying ropes onto the flailing legs and trunks of the two elephants. They pulled and pushed, and they dug through the mud for hours on what would have probably been the hottest two days of the year so far in Zimbabwe.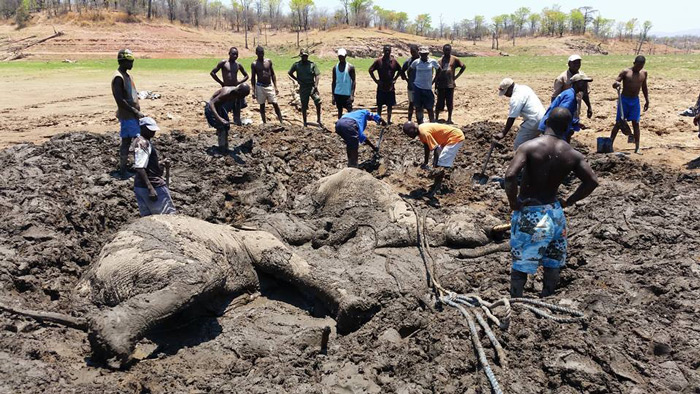 You win some, you lose some, and it is with a very heavy heart that I have to say that we lost this battle. There comes a point in every rescue operation where all you are doing is delaying the inevitable and prolonging the suffering, and these two elephants were sadly too far gone, so the decision was made to put them down.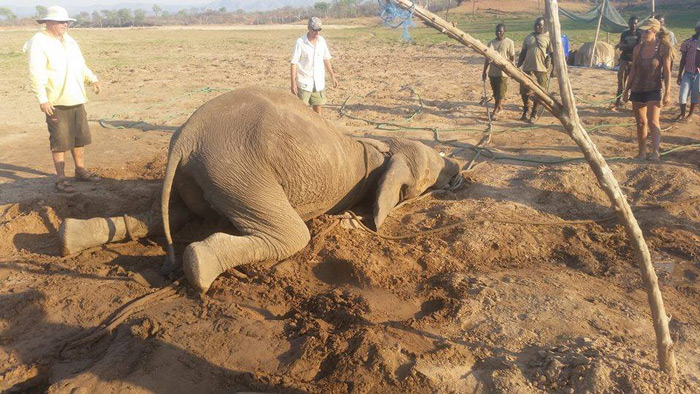 We tried everything we could from feeding them oranges to giving them enemas in order to try to give them enough energy to get back up on their feet. And we were so close so many times, but they were just too dehydrated and exhausted to continue their fight for survival.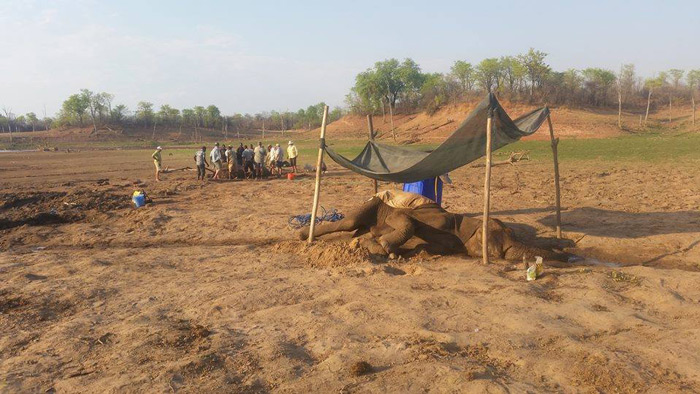 Nevertheless, on behalf of everyone who pulled out all the stops to try to save these two elephants, we wish to thank Lisa from the Aware Trust Zimbabwe, Debbie and Andries from KAWFT for their advice and support, and everyone else involved for doing everything they could to help.