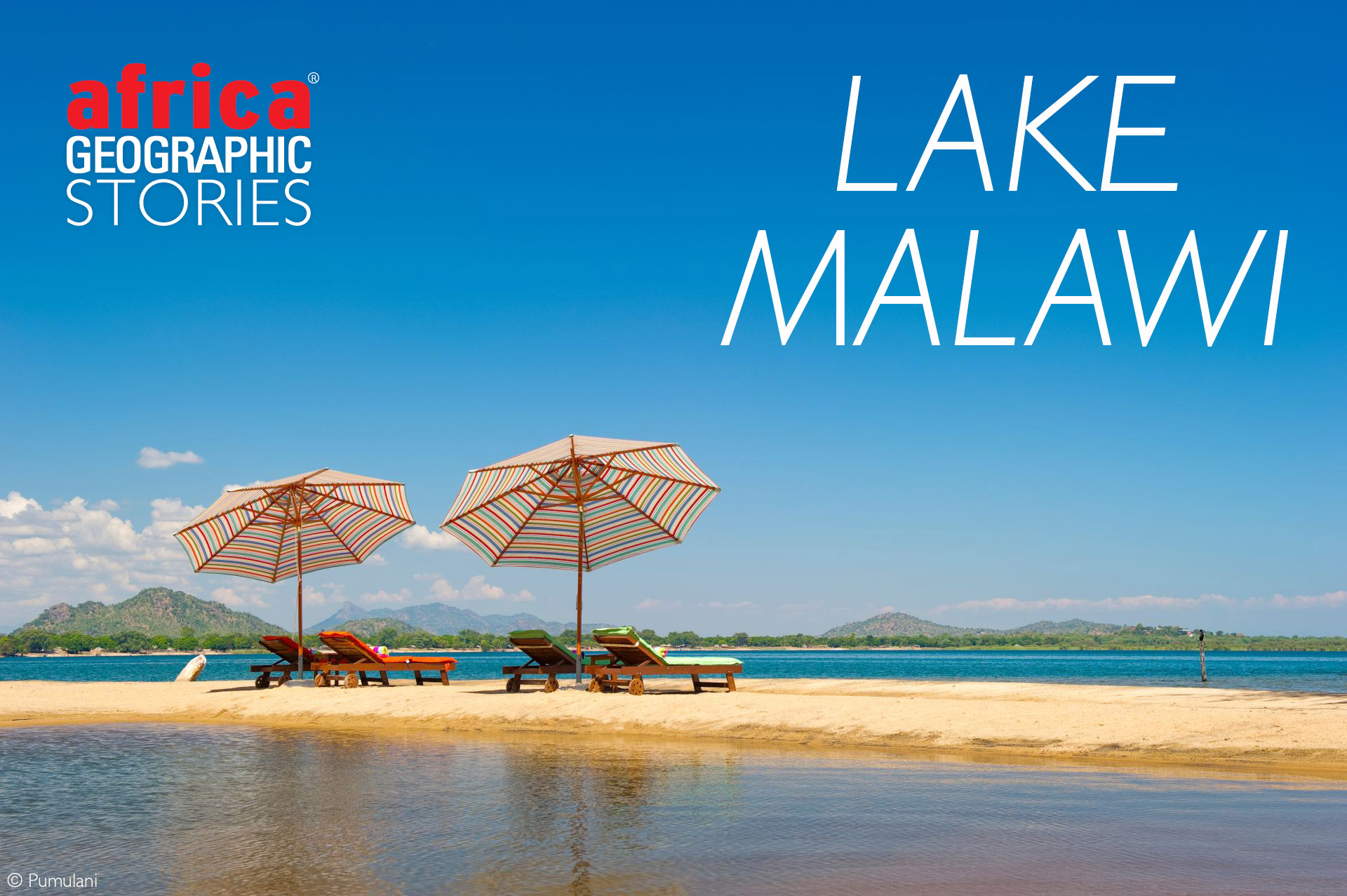 A different kind of beach and bush holiday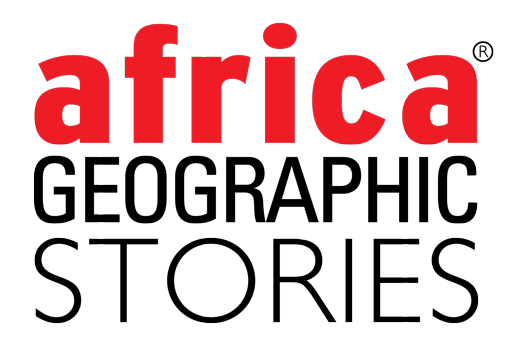 "My Lord, I have the honour to convey the information that we have traced the river Shire up to its point of departure from the hitherto undiscovered Lake Nyinyesi or Nyassa."
¬ David Livingstone to the Earl of Malmesbury on 15th October 1859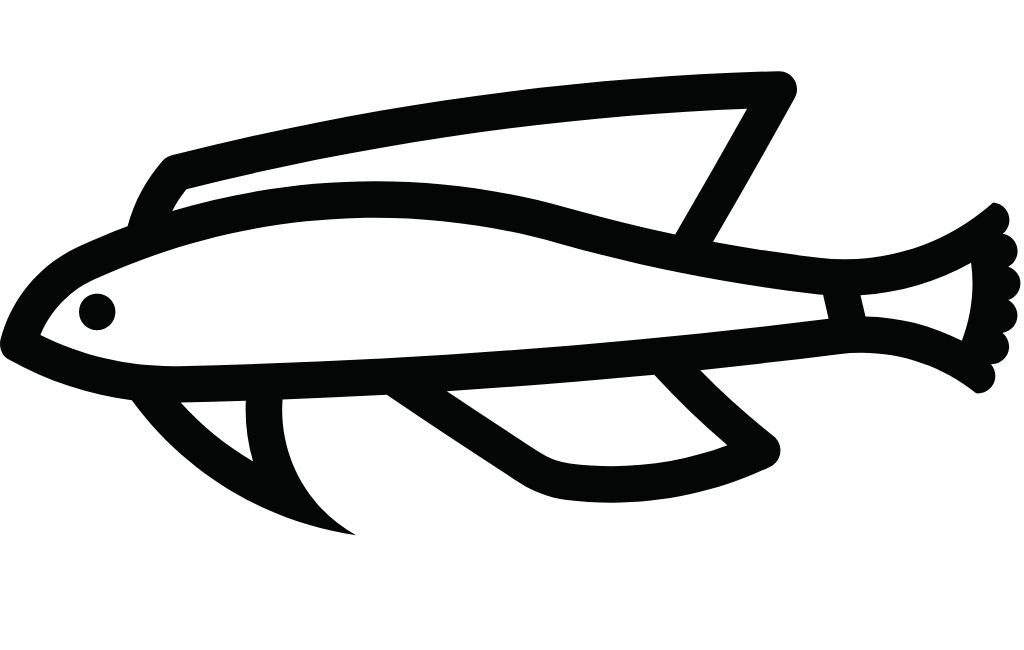 It probably would have come as something of a surprise to the local inhabitants of Lake Malawi to learn that their lake was "hitherto undiscovered", but even by traditional standards of colonial "discovery", Livingstone was mistaken. His arrival came some 13 years after that of several Portuguese traders. To add possible insult to unintentional injury, he then proclaimed Lake Malawi as Lake Nyasa – which translates as "Lake Lake" in Chiyao – a name that has stuck in both Tanzania and Mozambique to this day.
Livingstone's alternative moniker, Lake Nyinyesi or "Lake of Stars" (in reference to the lights of the fishing boats bobbing about on the lake's surface at night), was perhaps a better fit. This at least does some justice to the enchanting atmosphere of the lake and its surroundings. Whatever the label ascribed to this magnificent body of water, there is no question that Lake Malawi remains one of Africa's best-kept travel secrets. A crystalline freshwater lake surrounded by sandy beaches fringed by palm trees – could there be a better way to wash off the dust at the end of a safari trip?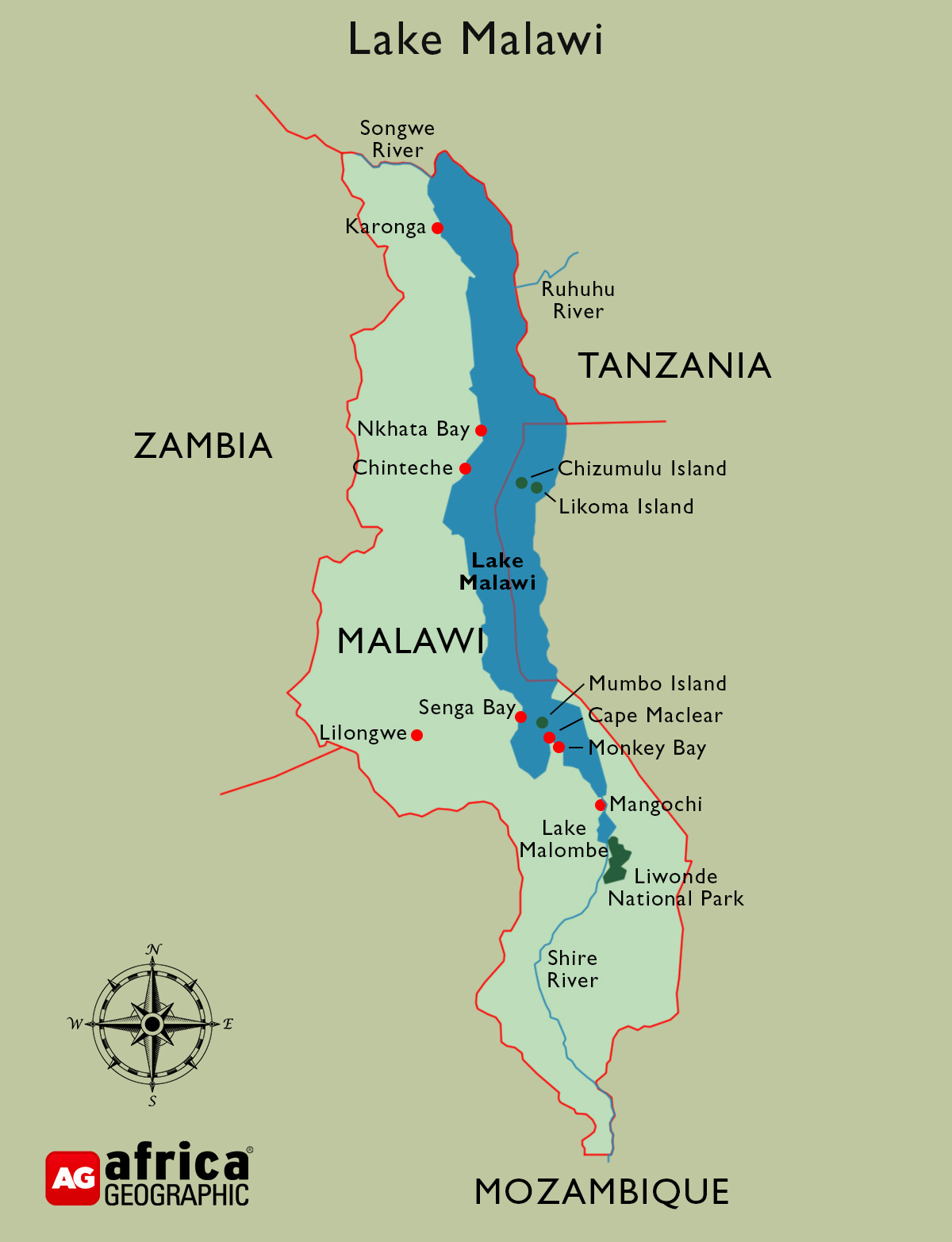 The Lake
Lake Malawi/Lake Nyasa is an African Great Lake – the southernmost lake in the East African Rift system. It is the fifth-largest freshwater lake in the world (by volume) and the third-largest in Africa (behind Lake Victoria and Lake Tanganyika). The lake is around 570km in length and some 75km at its widest point, with one central depression extending to a depth of over 700m. (If this doesn't fully put things into perspective, Lake Malawi holds an estimated 7% of the world's available surface freshwater.) It lies between Mozambique, Malawi and Tanzania and the exact position of the international boundary between Malawi and Tanzania remains a matter of considerable contention that has boiled over into frequent diplomatic skirmishes.
The largest river feeding the lake is the Ruhuhu River, which flows south from Tanzania, while the renowned Shire River serves as the lake's primary outlet. The basin is believed to be around 8.6 million years old, formed as the African tectonic plates began to diverge. Research indicates that water levels have varied considerably over the millennia, including periods where the lake dried out almost entirely.
Lake Malawi is classified as a meromictic lake. This means that the layers of water (surface and deep waters) do not mix, unlike the more common holomitic lakes where physical mixing of the layers occurs at least once a year. This stable "stratification" of the waters creates radically different environments for the lake's organisms as the deeper waters are almost entirely without oxygen and considerably cooler.
The water is usually exceptionally clear for a freshwater lake, with visibility often extending further than 30m. Beneath the warm cerulean waves, Lake Malawi's ancient but turbulent geographic history has created truly spectacular underwater scenery decorated by electric flashes of vibrant fish.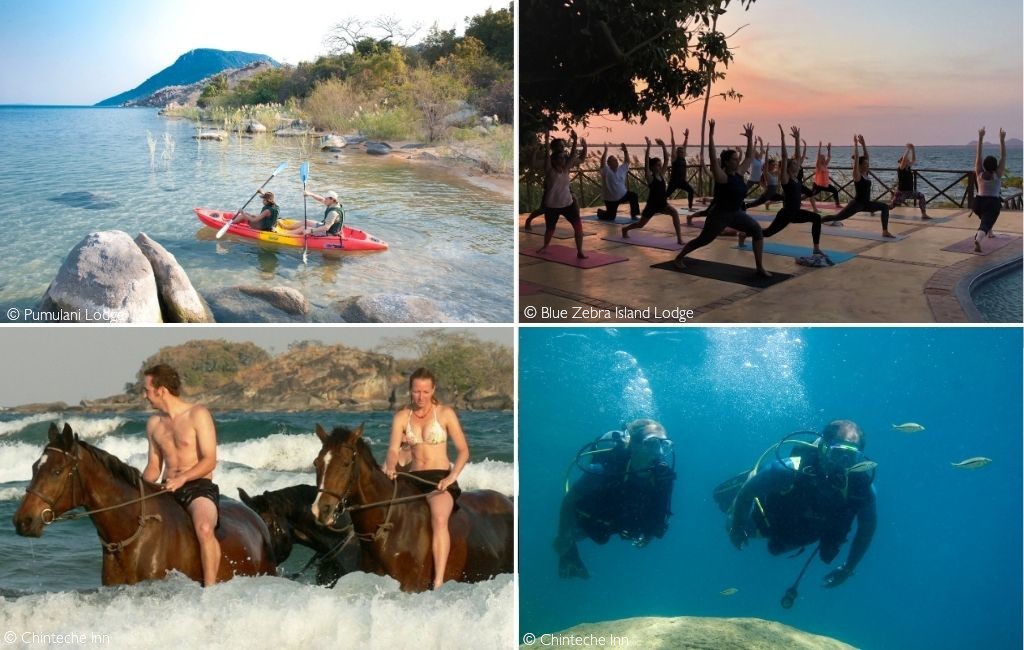 Snorkel, scuba, kayak, sail (or just sunbathe)
Across the extensive shoreline of Lake Malawi, tiny beach villages, resorts and lodges offer the adventurous tourist a plethora of opportunities to explore the waters – above or below the azure ripples. Sailing and kayaking are at the top of the list for those eager to investigate the various bays and coves along the shoreline. This also provides the opportunity to marvel at the enormous granite boulders scattered by the forces of a more primordial earth, or perhaps even catch a glimpse of a fish eagle swooping in to snatch up an inattentive fish. For those intent on sticking to a more sedate pace, boat trips provide the perfect vantage to appreciate the lake's famous, blazing sunsets. Snorkel or dive beneath the surface to take in the fishy kaleidoscope darting around the rocks in the shallows.
There are two caveats to exploring the lake's waters. The first is that there are crocodiles and hippos in residence, though they very seldom spend time in clear waters away from murky river deltas. Fortunately, they are easy to spot in the clear water. It is worth remembering that Malawi's rainy season runs from December to around March and the consequent runoff affects water visibility. The second is that bilharzia is a potential risk for those entering the water. The risk is highest close to more densely populated areas and negligible on the secluded islands. Infection is extremely rare, and bilharzia can be quickly and efficiently treated with a single course of anthelmintic drugs.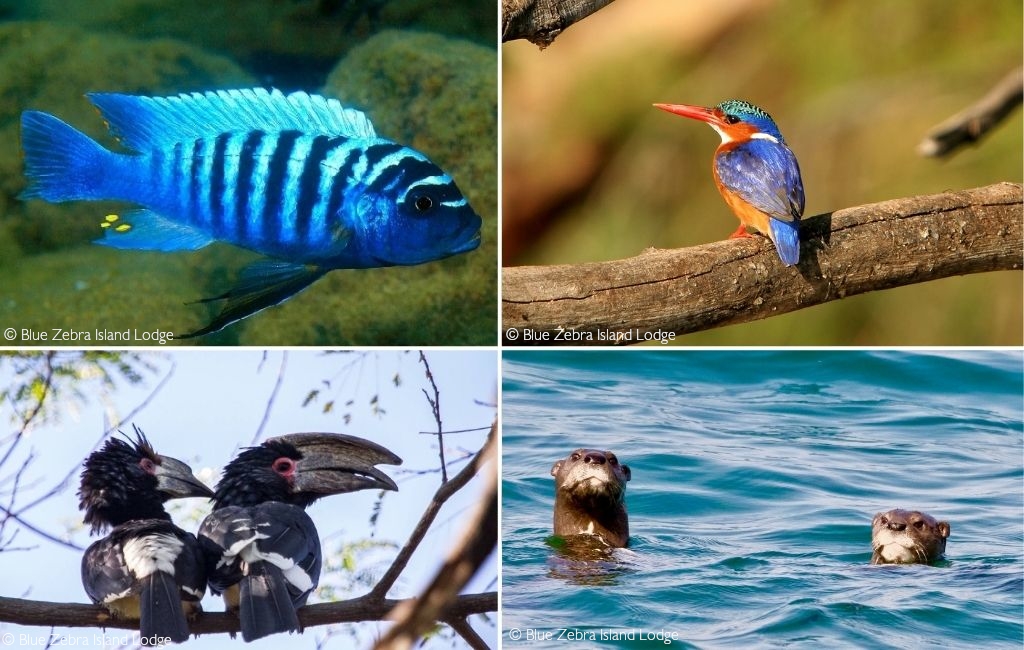 Something fishy
In terms of wildlife, crocodiles and hippos take second place behind the astonishing variety of fish that inhabit the lake – over 1,000 species – more than any other lake in the world.
The majority of these are cichlids, whose evolutionary radiations have been a source of eternal fascination for biologists intent on unpicking their taxonomic complexities. (Though their bright, shiny colours are the most attractive characteristic for the average diver.) These stunning little fish are everywhere, though most numerous in the shallow shoreline areas where they create nesting 'sandcastles' (officially termed bowers) and ferry their tiny fry by mouth.
Fishing is an integral way of life for local Malawians living on the lake's shores. Exploring the tiny fishing villages, learning about the culture of fishing is fascinating. Unfortunately, overfishing has become a serious concern in recent decades. This is due less to artisanal and small-scale fishing and more to large-scale, commercial fishing operations.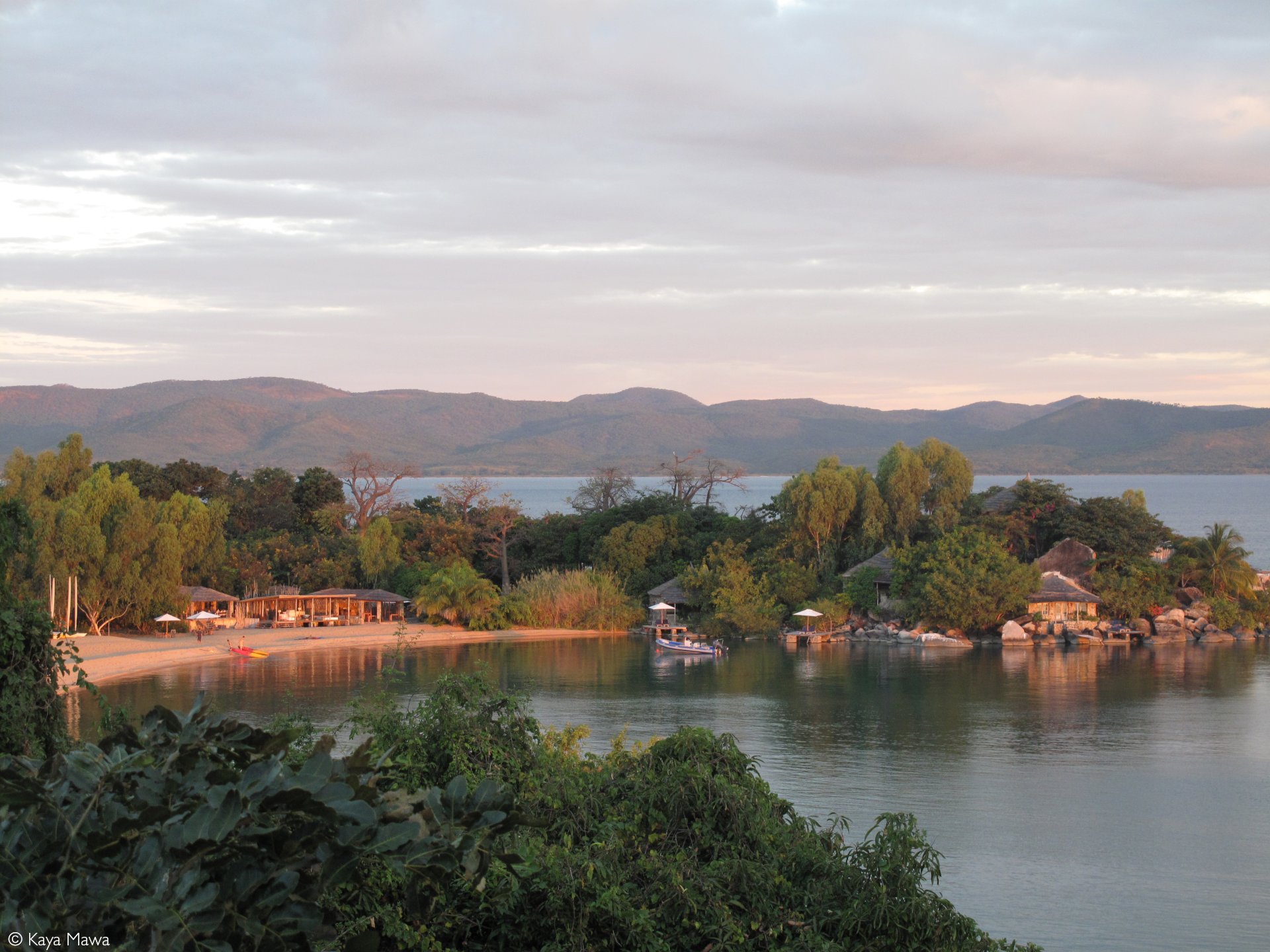 Paradise Island(s)
Though far from over-developed, there is a distinctive 'beach-town atmosphere' to some of the more popular sections and resorts of Lake Malawi, particularly along the southern shoreline (most notably, Cape Maclear). These hubs are desirable to low-budget travellers, and several backpacking establishments offer affordable accommodation and an enthusiastic nightlife.
Several upmarket lodges boast their own private beaches for those keen on a more exclusive experience. Here residents can step straight out of their cabins onto the white sand. There are many of these on Lake Malawi's scattered islands, some of which are entirely private, set aside for exclusive use by lodge guests. These tropical escapes offer the same amenities as any other luxury beach holiday, usually at a fraction of the cost. The two largest islands, Likoma and Chizumulu, are inhabited by small populations of some 10,500 (Likoma) and 4,000 (Chizumulu) people. Fascinatingly, despite having no tarred roads or electricity after 10 PM, the town of Likoma is home to the enormous, gothic, stone edifice of St Peter's Anglican Cathedral.
This rich sense of history extends across the lake, and the Lake Malawi Museum documents the story of the first naval battle of World War I. However, to call it a naval battle might be something of a stretch. The story goes that Captain Rhoades of the SS Gwendolen was the first to receive official orders and immediately set out to disable the German steamship, the Hermann von Wissman, while it was being repaired. His friend and supposed drinking buddy, Captain Berndt, was entirely unaware that the war had started so when bombs began raining down on the docked  Hermann von Wissman, Berndt rowed out to the Gwendolen to inquire if his old pal Rhoades had perhaps had one too many.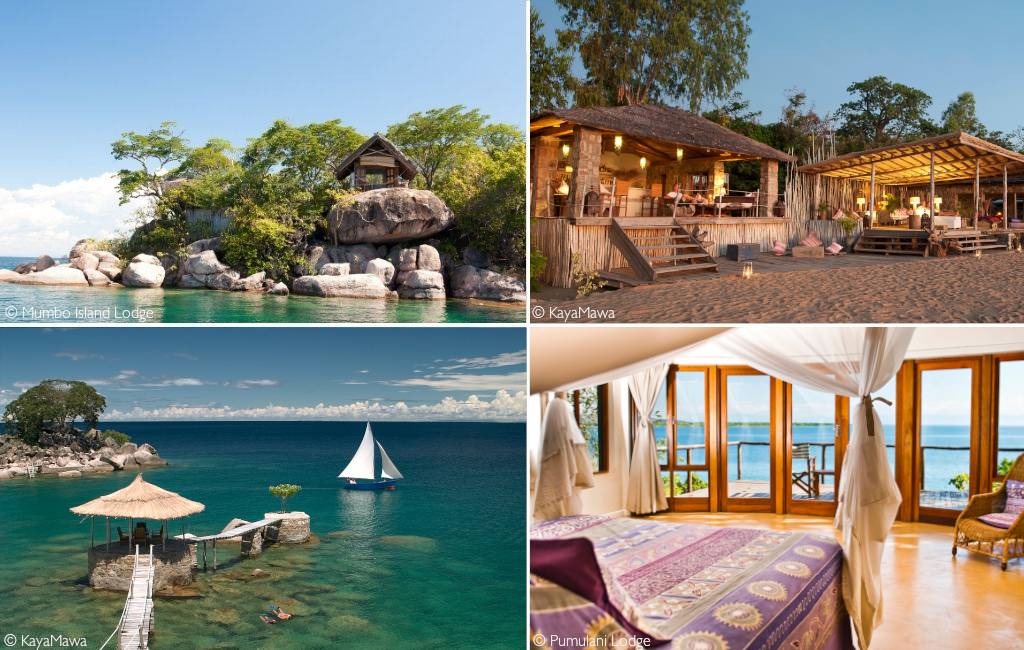 Bush and beach
Though not one of the normally fancied safari destinations, Malawi's conservation and ecotourism ventures have gone from strength to strength in recent years. Many of the country's pristine protected areas offer a 'Big 5' experience, with the added advantage that they are unspoilt by mass tourism. Just a short journey from the southern shore of Lake Malawi lies Liwonde National Park, bordered by (and indeed accessible to) the Shire River. Along with the adjacent Mangochi Forest and under the auspices of African Parks, the national park is flourishing, and translocated animals from other reserves have bolstered local wildlife populations.
Malawi's birding is equally varied and exciting with 684 species on the list. Liwonde National Park is the population stronghold of Lilian's lovebird.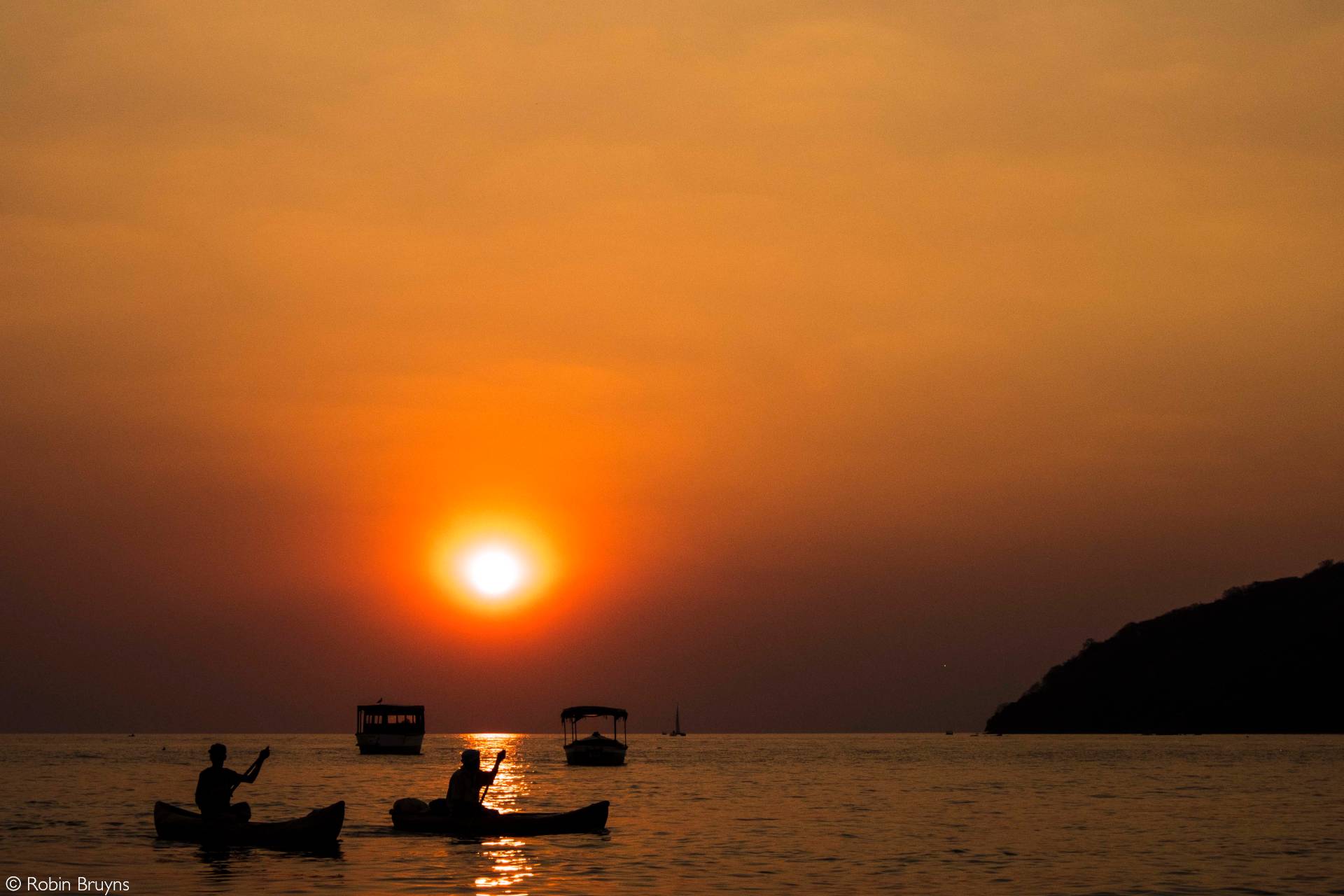 The Lake of Stars
From spectacular hiking trails to pristine white beaches, Lake Malawi's true magic lies in the fact that it is still relatively "undiscovered" (despite Livingstone's best efforts). Removed from the famous safari circuits, its crystal waters and pristine biodiversity make for the perfect tropical escape accompanied by the warm embrace of local hospitality.
Want to go on a safari to Lake Malawi? To find lodges, search for our ready-made packages or get in touch with our travel team to arrange your safari, scroll down to after this story.

To comment on this story: Login (or sign up) to our app here - it's a troll-free safe place 🙂.

---
HOW TO GET THE MOST OUT OF AFRICA GEOGRAPHIC:
Travel with us. Travel in Africa is about knowing when and where to go, and with whom. A few weeks too early / late and a few kilometres off course and you could miss the greatest show on Earth. And wouldn't that be a pity? Browse our famous packages for experience-based safaris, search for our current special offers and check out our camps & lodges for the best prices.
Subscribe to our FREE newsletter / download our FREE app to enjoy the following benefits.
---