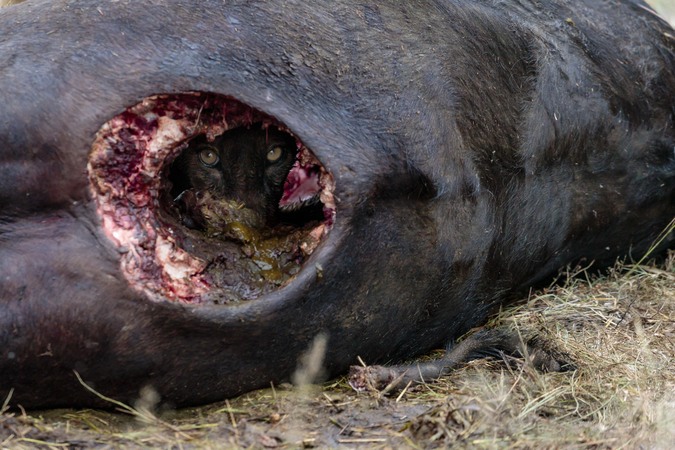 We're halfway through our Photographer of the Year 2018 and entries are filling up our inbox at an incredible pace. Last week, we featured a photo in our Weekly Selection gallery of a lion cub looking at the camera from inside a buffalo carcass, taken by Bobby-Jo Vial. This was quite the shot and we were interested to find out more about the scene. So here Bobby-Jo shares with us this amazing wildlife encounter that she managed to capture on camera.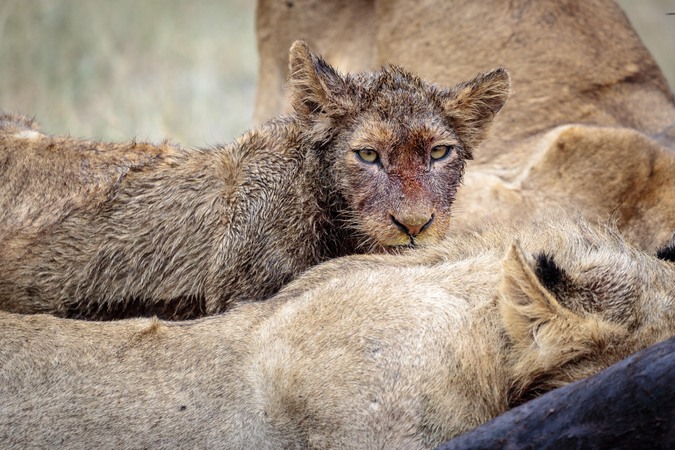 Written, and photographs, by Bobby-Jo Vial 
On the 7th February 2018, I photographed the Avoca lion pride eating a fresh buffalo kill. I have been photographing this pride of Timbavati lions in the Greater Kruger for over four years now but this time was different…
The pride have been struggling lately and two lionesses and their cubs were looking extremely thin and weak. We were very concerned for their well-being but as always, nature surprises us.
The next morning we found them with the buffalo carcass. It was an incredible relief to see the mothers and their cubs gorging themselves on the buffalo. The cubs were very aggressive and growling at the adults. I noticed that one cub in particular was very possessive of the buffalo and he started to climb inside the carcass from the stomach area.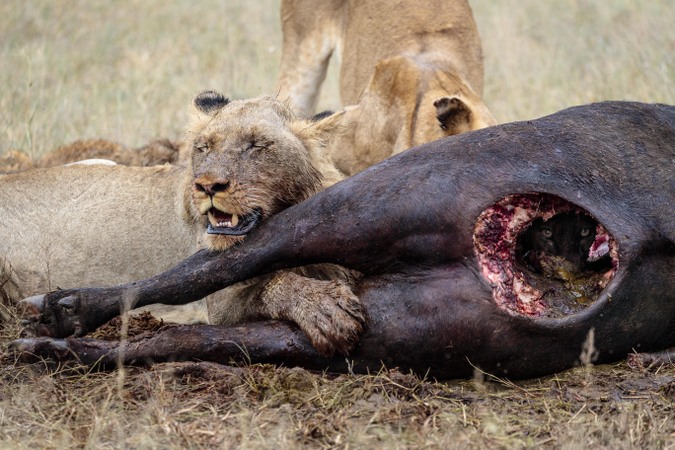 I then noticed that the adult lions had eaten the backside of the buffalo first and I knew that this could be a unique photo opportunity.
We positioned our vehicle so that I could capture the cub's face through the carcass. At first all I could see was a pair of little yellow eyes staring back at me and I pressed the shutter. This photo is a celebration of nature in all her gory. The little cubs will get through another day in the lowveldt.