Potato bass are probably the most curious fish of all. While scuba diving on reefs on the east coast of South Africa and Mozambique you are almost guaranteed a close encounter with this massive fish, which commonly grow up to 1.5m in length – making them one of the largest of all the coral reef predators in the region.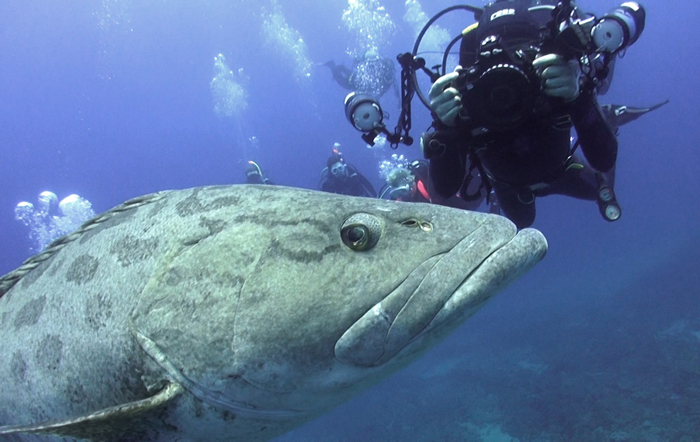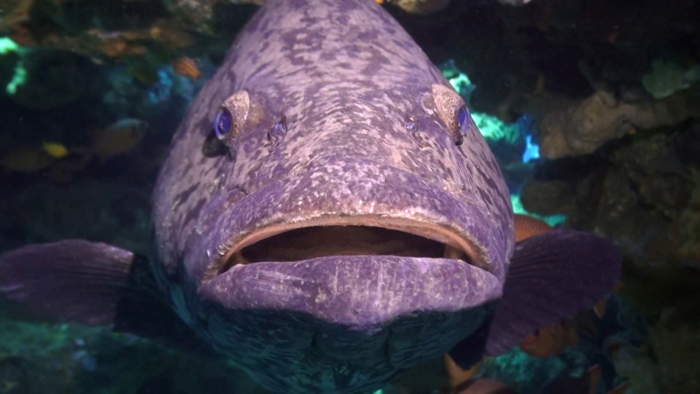 Also known as potato groupers, they are generally harmless and quite friendly towards scuba divers. Many times you will find yourself literally face to face with one of them. They tend to approach divers and hang around the group, enjoying all the attention. As an underwater photographer you cannot ask for a more amenable subject as they will provide you with all the angles and poses you need for a full shoot.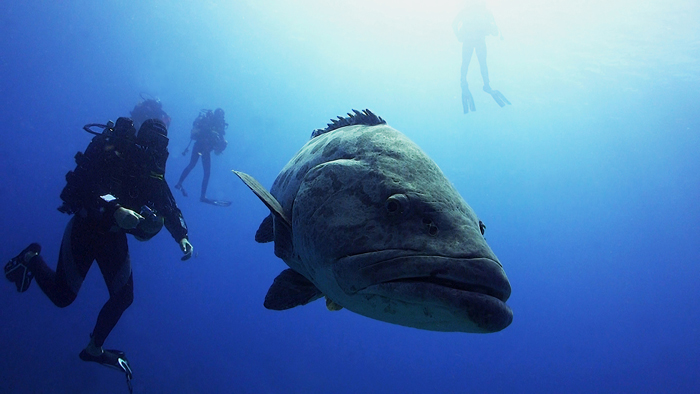 The situation may however get slightly nerve-wracking when you stop paying attention to them as potato bass can get jealous and start bothering you by trying to nibble on any loose pieces of equipment hanging from your dive gear! Groupers don't have big sharp-edged teeth but do have rows of small needle-like teeth so anything that comes into their enormous mouth does not get out, so caution is advised. While this is an extreme situation in most cases you will find them amazing companions, that may stay with you during the whole dive, providing great photos and broad smiles all around after the dive.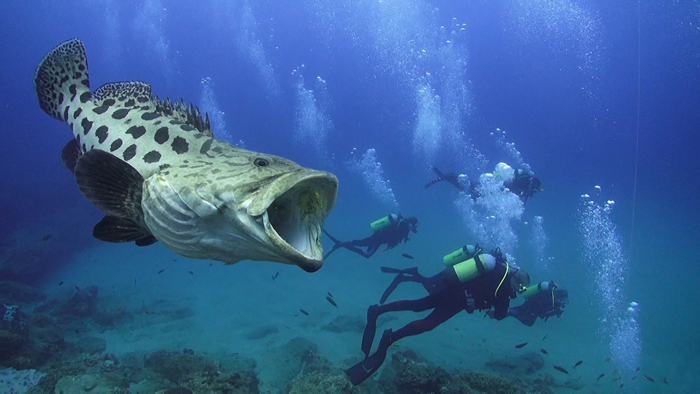 Potato bass are territorial and often there is one or two individuals that frequent the same dive site on a reef
Potato bass facts:
– They are one of the largest predators on a coral reef
– They primarily hunt at night and spend their days on cleaning station on the reef
– Inside their massive mouth are rows of tiny pointy teeth, which hold prey inside
– Prey is swallowed whole
– They can change the shade of their skin to reflect their mood
– They are very inquisitive fish, particularly towards scuba divers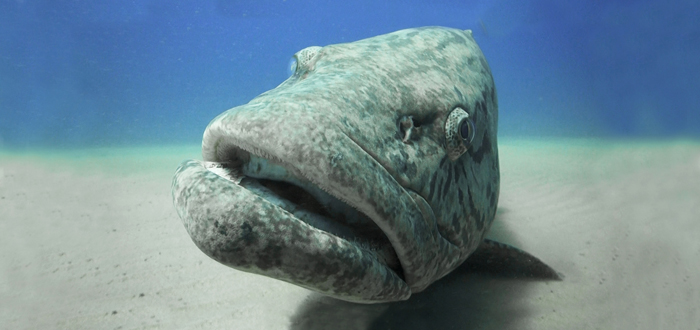 Watch the below video on potato bass, part of my Creatures of the Sea series:
httpv://youtu.be/CveKl-Zrgcs