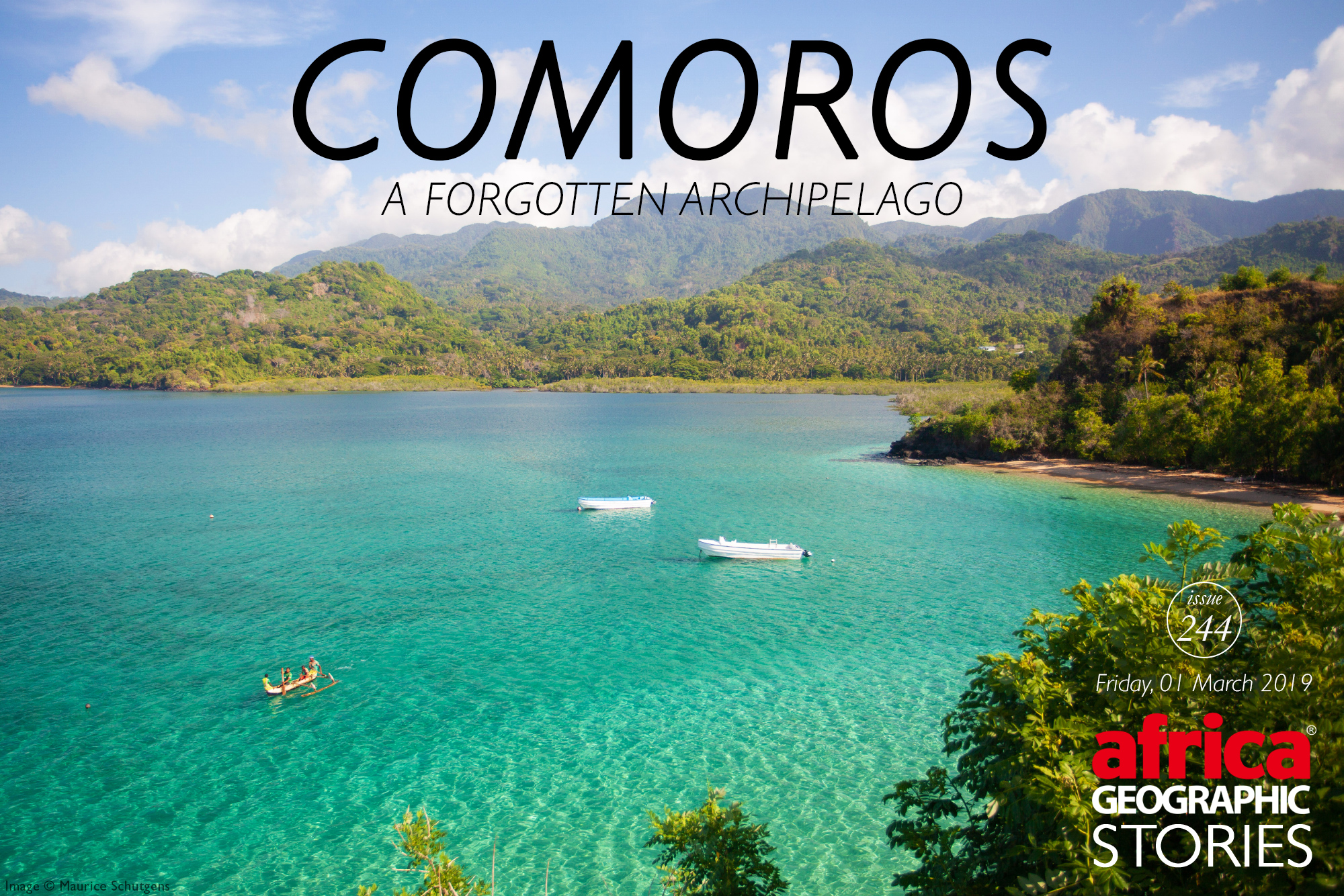 Not your usual tropical island getaway...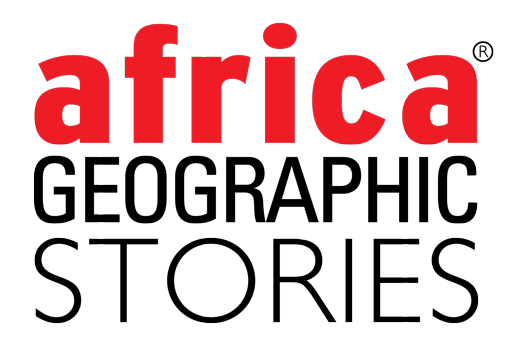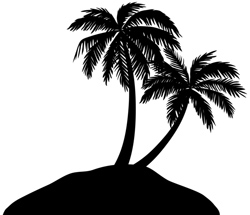 The Comoros. It's a name that conjures up a rich history of mighty sultans who once ruled over a melting pot of different cultures on islands at the end of the world. A volcanic archipelago off Africa's east coast, the Comoros is made up of three major islands, called by their French names: Grande Comore (Ngazidja), Mohéli (Mwali), and Anjouan (Nzwani). Once an important trading post in the 15th century for Arab, African and European traders, today Comoros lies far off the beaten track, bringing no more than 3,000 tourists per year to its wild shores. And yet here I was.
"What is your purpose for visiting Comoros?" the immigration official asked, bored.
"Tourism" I replied cheerfully.
She raised her eyebrows but didn't say anything. She handed back my passport, "Bienvenue a Comoros".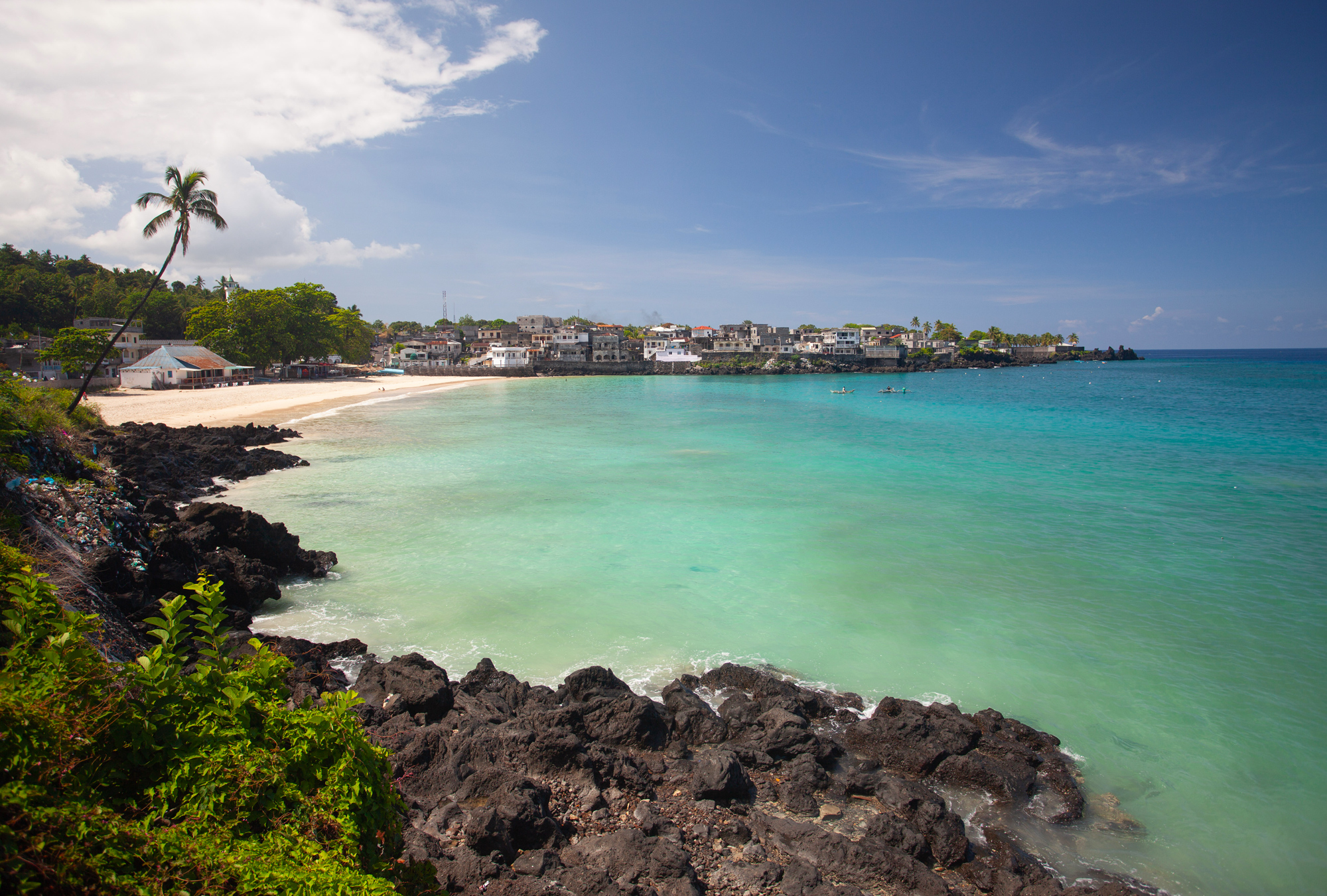 The first thing I did was to try and get my hands on a car to get around. I approached a booth that claimed to hire out vehicles from a reputable company. The man behind the booth was reluctant.
"Too expensive," he said as if by the look of my appearance, he could tell that my budget would not suffice.
"My brother has a car, however, that you could rent… much cheaper," he suggested hopefully.
And so it was. No paperwork. No hassle. And only €40 cash in hand. The car, however, was an absolute liability. No wing mirror, questionable brakes and generally a poor disposition to roadworthiness. It was perfect.
I spent the next four days exploring Grande Comore, the main island of Comoros, with Moroni as its hustling and bustling capital city. While the main attractions were concentrated in the north of the island, I first headed south as storm clouds loomed over the horizon.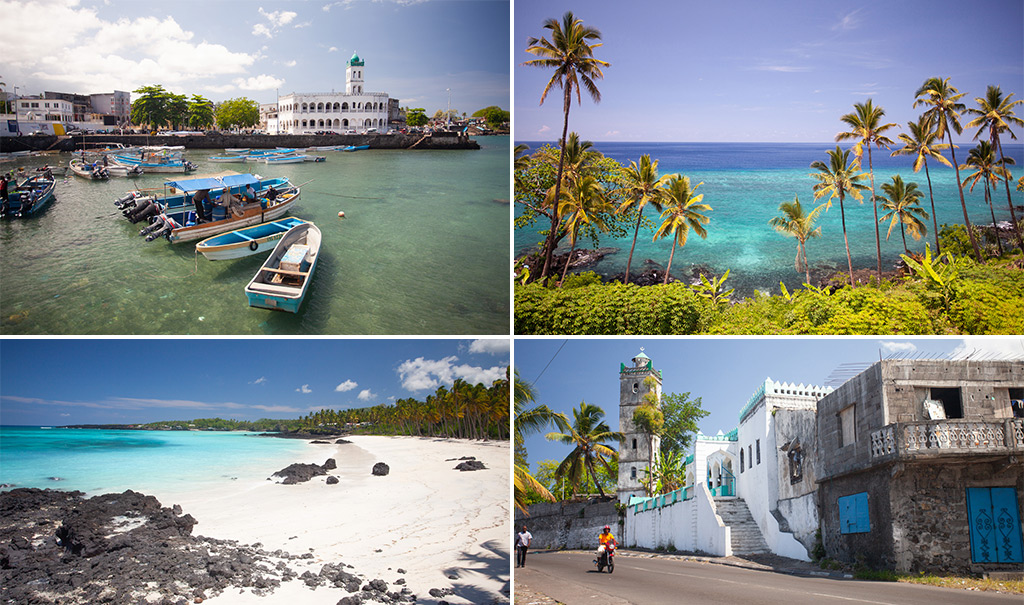 Just outside of Moroni I came upon the village of Iconi, home to the impressive 16th-century ruins of the Palais de Kaviridjeo where the mighty Sultan of Bambao once ruled. The ruins are overlooked by steep cliffs where it is said women once leapt to their deaths to avoid being sold into slavery by Malagasy pirates.
Further south, I explored the village of Sangani, a small village partly destroyed by one of Mount Karthala's (an active volcano) eruptions in recent times. I continued south on increasingly deteriorating roads to the village of Chindini on the far south of the island. Then I ran out of fuel…
The tropical rain poured down with a vengeance as I negotiated prices with some local vendors for some fuel held in yellow jerrycans. The rain was beautifully warm. Soon I was on my way again and headed up the east coast. The road all but disappeared, but I was distracted by the beauty of Mount Karthala's flanks that dominate the south. A blend of vibrant greens and earthy browns punctuated with the odd hidden cove. It was a truly wild island.
It was then that I started to notice that the roads were littered with the carcasses of countless vehicles, left to the mercy of the elements. The driving was of a frighteningly terrible standard in Comoros, but there was more to this story. So I asked a local taxi driver.
"These cars come from France. When they break, we cannot get the spare parts to fix them, so we abandon them next to the road," he told me casually.
This made a lot of sense. Comoros is a graveyard of vehicles.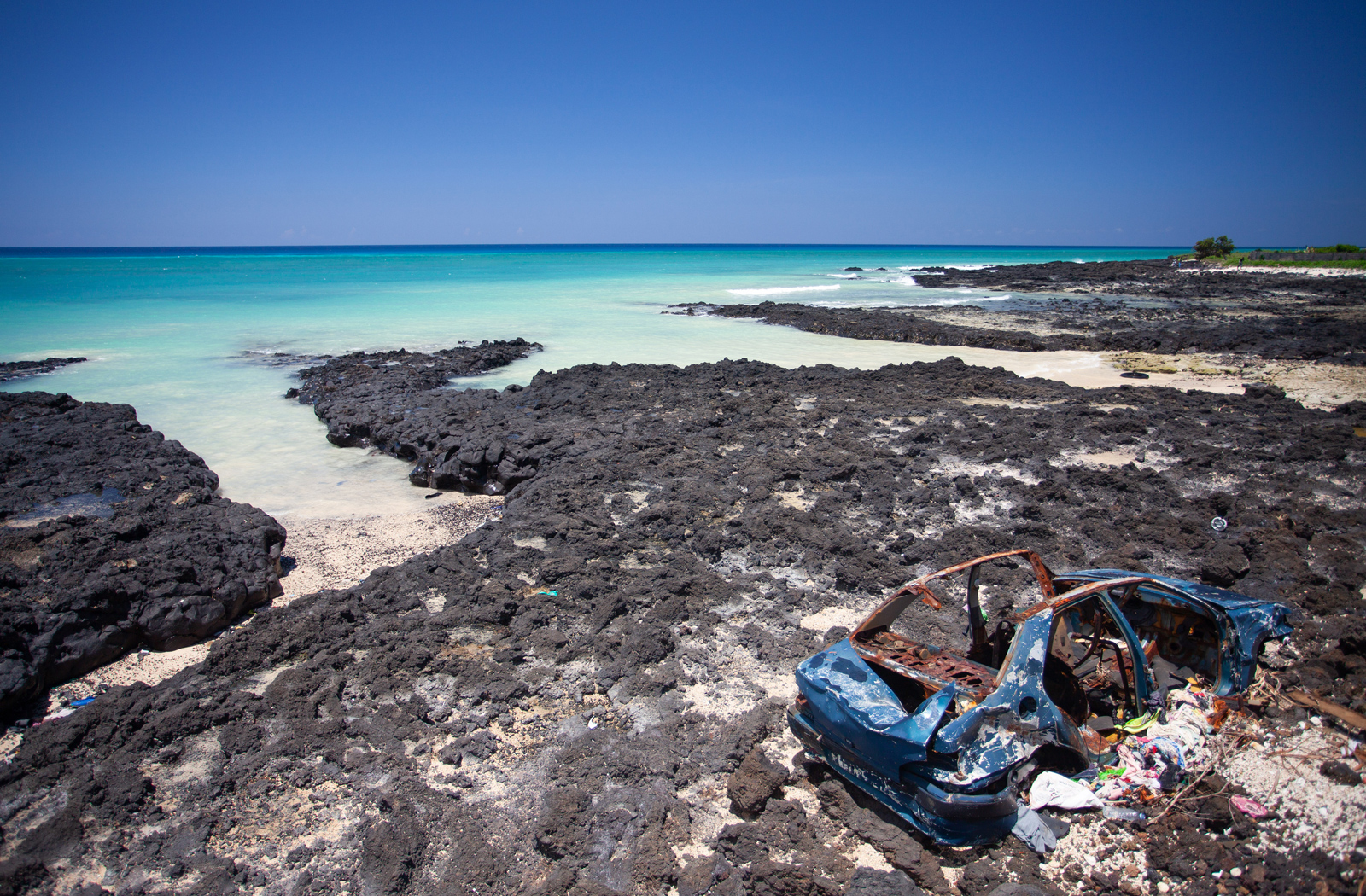 To the north, I drove along empty roads to the famous Mitsamioula beach. Sadly, like most of Comoros, it was covered in plastic and rubbish due to a lack of a proper waste management system. I pushed on to Maloudja, a palm tree-lined beach which was absolutely stunning (read: less plastic). I walked along the three perfect bays that led to the Trou du Prophete (Hole of the Prophet) where the Prophet Muhammad is said to have sought refuge behind some tall rocks in the bay from marauding pirates.
Along the way, I took a peek at the abandoned house of former mercenary Bob Denard (who launched four attempted coups in Comoros). Comoros has endured an extremely colourful political history averaging a coup d'etat – by assassination or otherwise – every two years since 1975. Delightful.
I pushed on to Lac Salé (Salt Lake)– a stunning little coastal crater lake – and hiked up the Dos du Dragon (Dragon's Back), the aptly named spine of the sleeping dragon. The views are incredible from the top.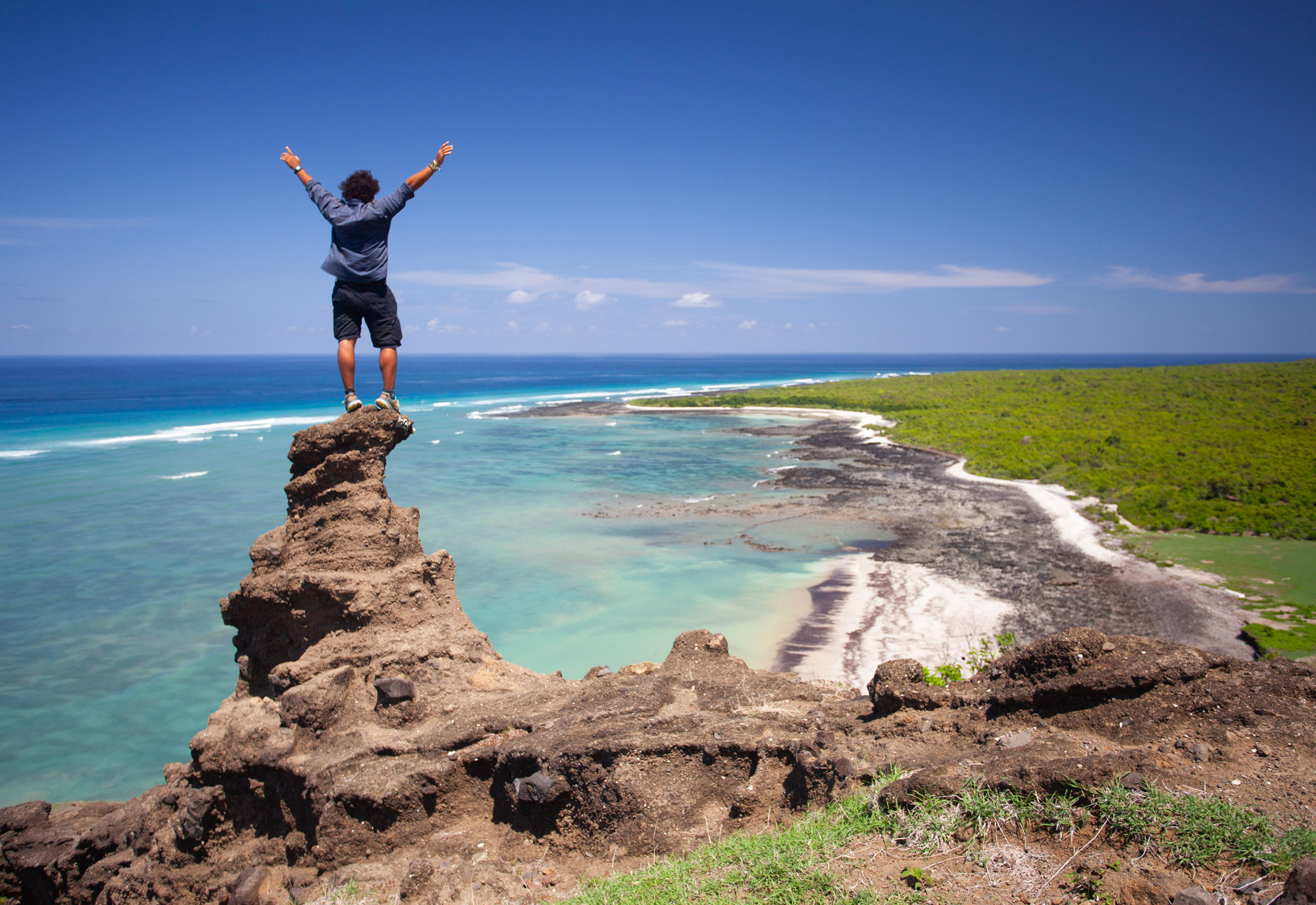 Mount Karthala volcano looms large over the southern part of Grand Comore, its imposing presence a constant reminder of the fury that bubbles just below the surface. I simply could not resist the opportunity to look down from its crater rim, usually lost in the clouds above.
But it would not be easy; it was a 32 km hike. By 3 am we were on the trail heading up in the cool of the night. Over the next six hours, we climbed over 2,000 metres in altitude until we reached the rim. The crater was breathtaking and according to my guide due to erupt soon.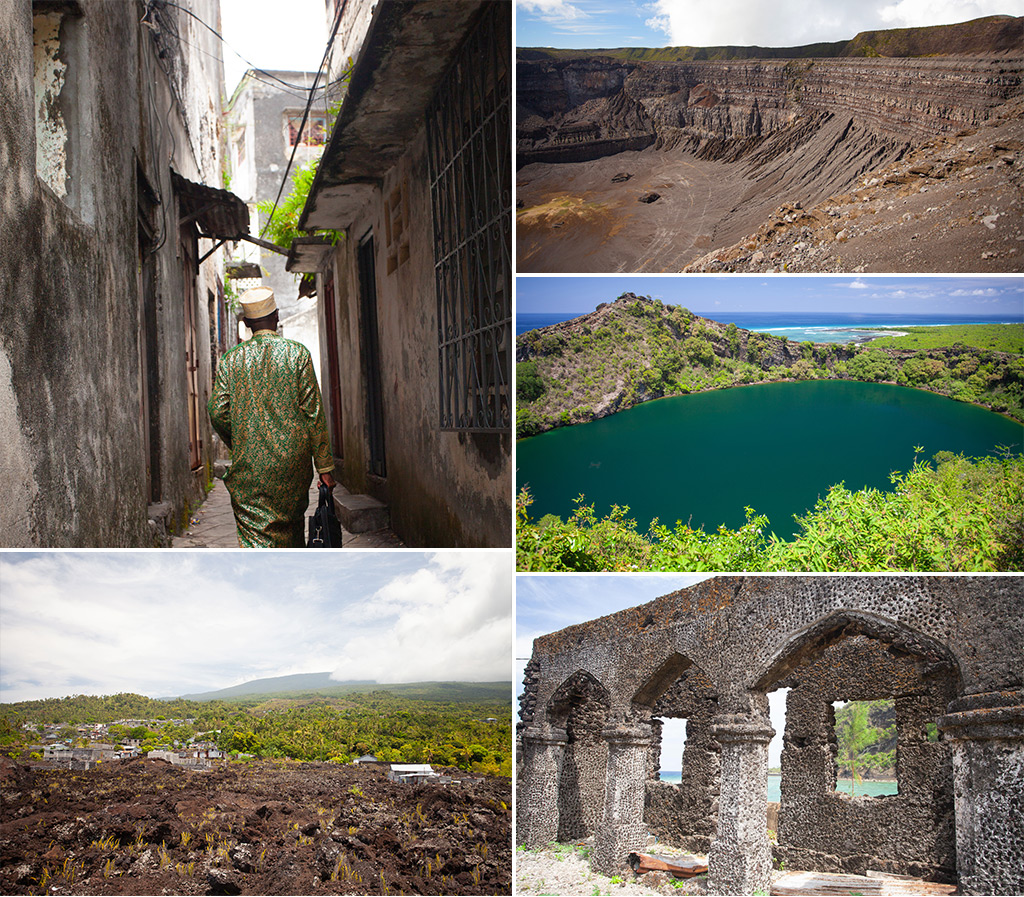 On my last day on the main island, I explored Moroni. The town is gritty and busy, especially in the chaotic Volo Volo Market, but the locals are friendly. I spent several hours aimlessly strolling through the quiet Old Town that leads to the iconic landmark in the harbour: the Ancienne Mosquee du Vendredi (Old Friday Mosque) dating back to 1427. While the streets cannot rival the beauty of Zanzibar, there are just enough ancient Zanzibar doors to remind me of it. The old town is an oasis of calm within the city.
And so, my time on Grande Comoro came to an end, and now it was time to move onto my next adventure: exploring the island of Mohéli, the third island that together with Grande Comore and Anjouan forms the archipelago of Comoros.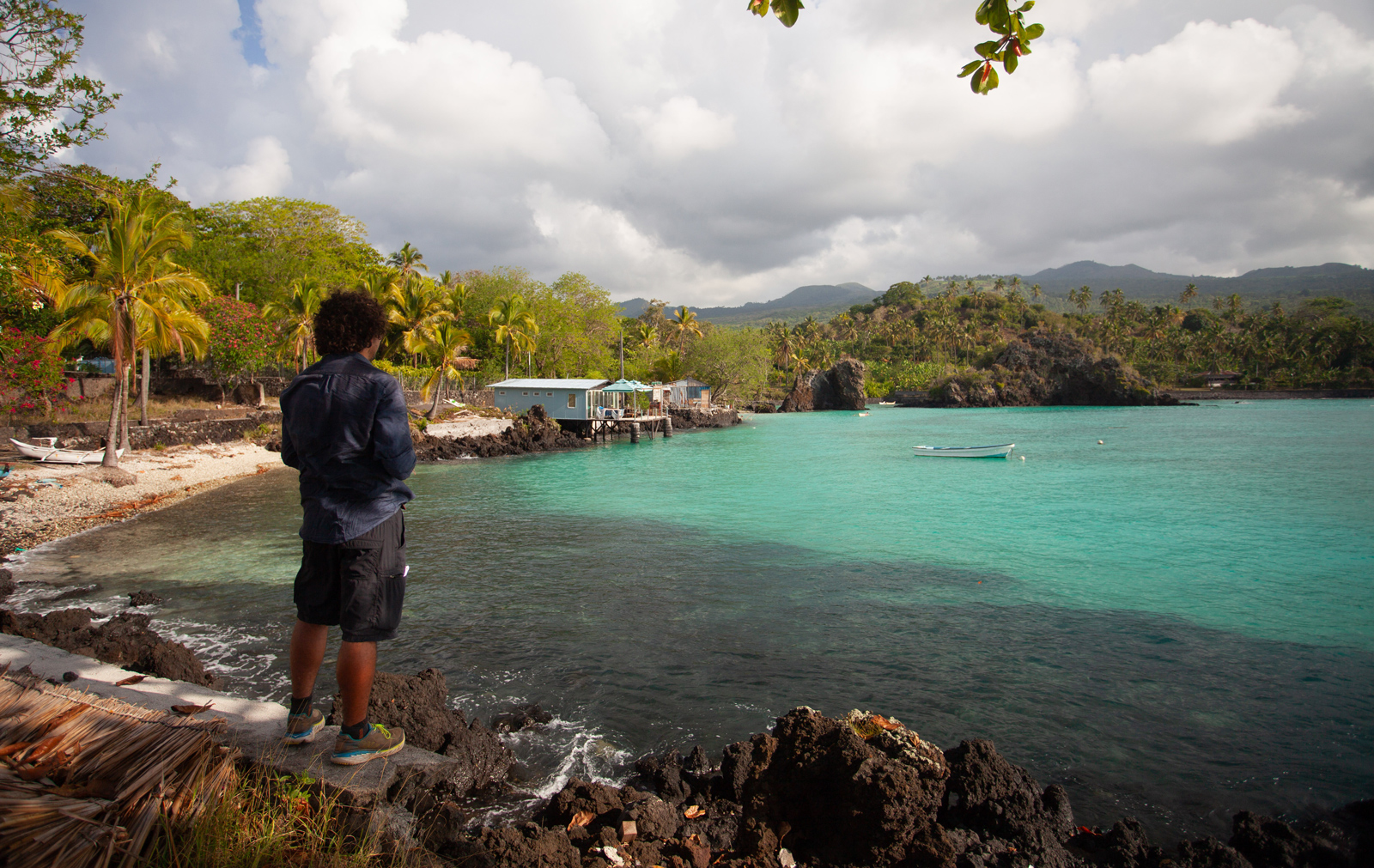 Mohéli
Paradise Found
An imposing mountain ridge of impenetrable green jungle bisects the island, isolated beaches lie undiscovered in secluded bays, and some of the most incredible coral reefs in the Indian Ocean thrive just below the surface. This is Mohéli. It is paradise, visited by fewer than 400 tourists a year… but getting to this paradise isn't always so easy.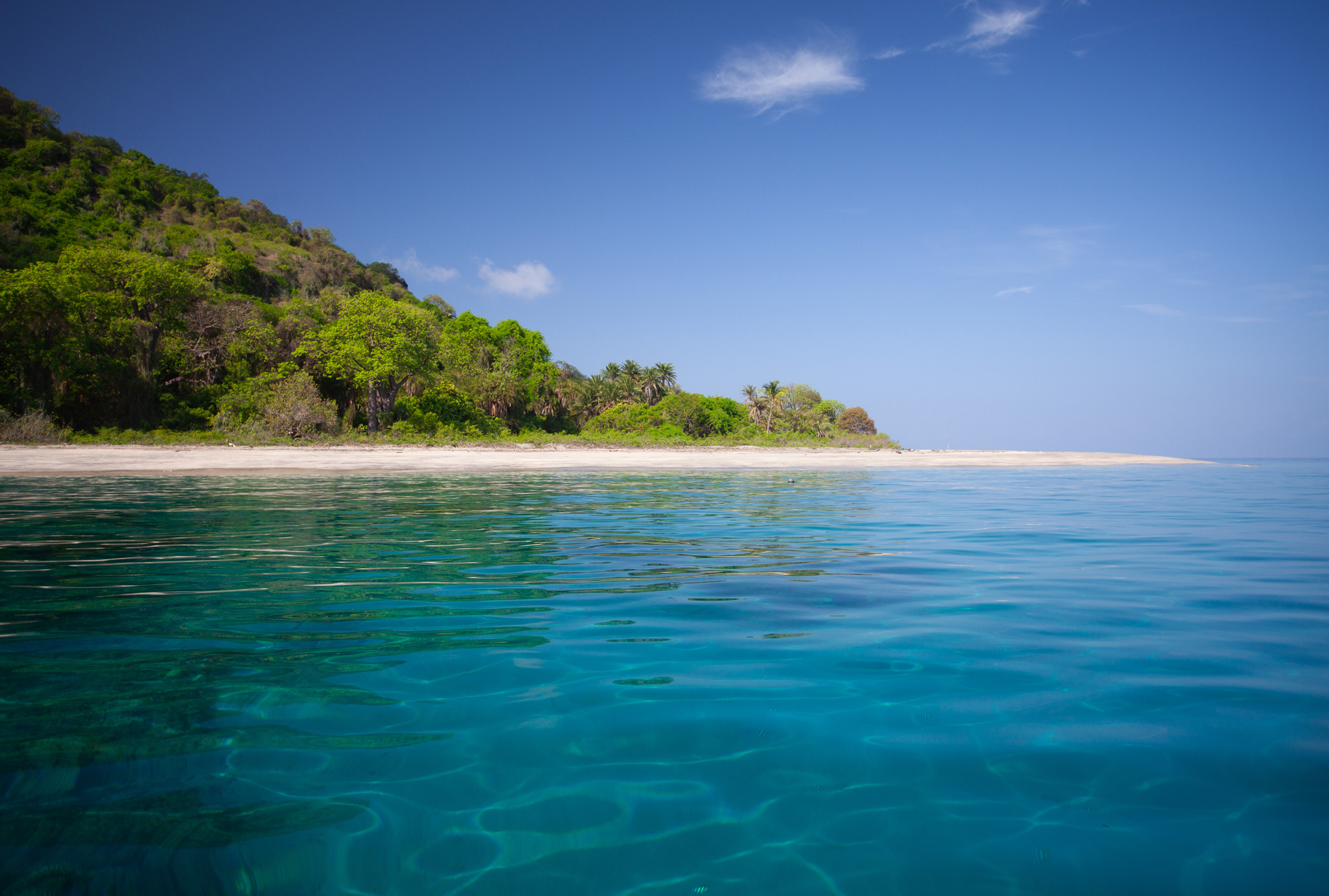 "What time is your flight?" the check-in lady at Prince Said International Airport enquired, barely looking up.
"1 pm" I replied confidently.
A look of confusion spread over her face, "There is no plane at 1 pm, wait me here".
I had been told flying within Comoros could be a bit hit-and-miss, mostly miss. In the past, the infrequent traveller had also had the choice of making the crossing to neighbouring islands on rickety, less than sea-worthy motorboats, but due to the poor safety records the government, probably wisely, put a stop to this. As such, the plane was the only way. Given my original flight had already been cancelled and rescheduled, this was not promising news.
Nevertheless, an hour later, a plane with a pilot had been located that could take me across to Mohéli. But I had to hurry. It was leaving in 5 minutes. I grabbed my luggage and ran.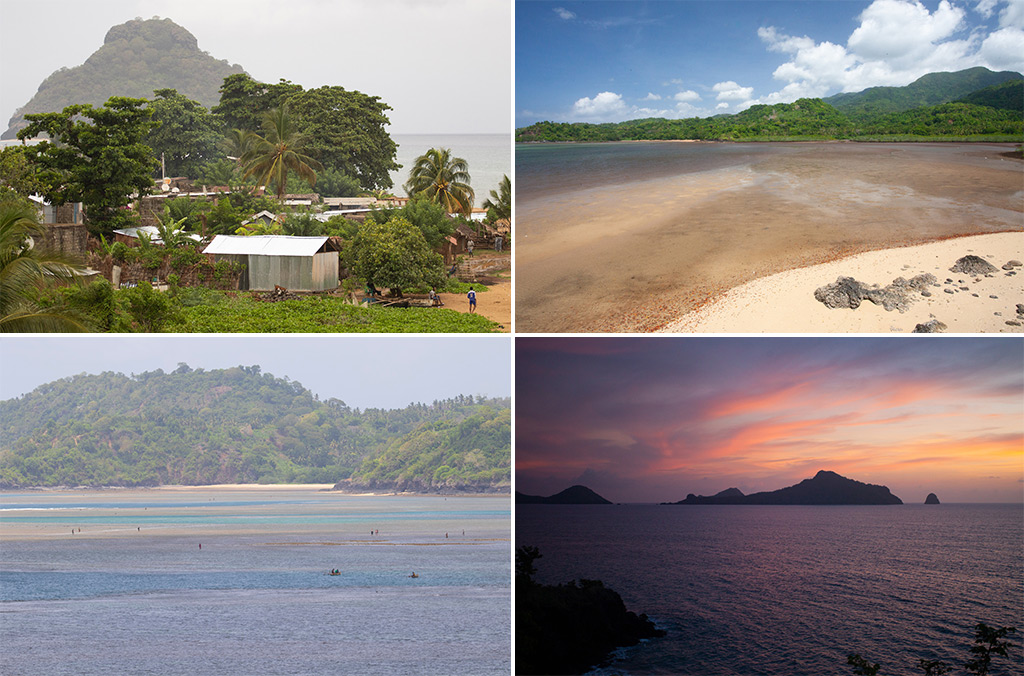 My 10-seater caravan touched down on the tarmac strip in Fomboni after a 20-minute flight, and we were directed to an unassuming yellow building with a rusty sign: Mohéli International Airport. I was given the third degree by a policeman who questioned the purpose of my visit, made to fill out a document especially for foreigners, and told to learn more French for my next visit.
I promised I would.
A car was waiting to whisk me away. We left Fomboni behind and headed southeast to circumnavigate the island to the diminutive and laid-back village of Nioumachoua (home to Laka Lodge) that looked out across at the islands of Mohéli Marine Park. It was an hour and 30 minutes over a terrible road through a tropical rainstorm. Rain pelted our little car as I caught glimpses of some incredibly remote and wild stretches of coastline.

Laka Lodge was an oasis of calm on the southern part of Mohéli with simple bungalows situated just off the beach. I would manage five days just fine, but first I had to attend a local Comorian wedding taking place in the centre of town. It was a colourful affair with much dancing!
The days passed in a heartbeat. Morning runs in the sweltering humidity, followed by snorkelling with turtles in the bay followed by watching magical sunsets from nearby viewpoints as the kids from the village played a game of football on the beach down below.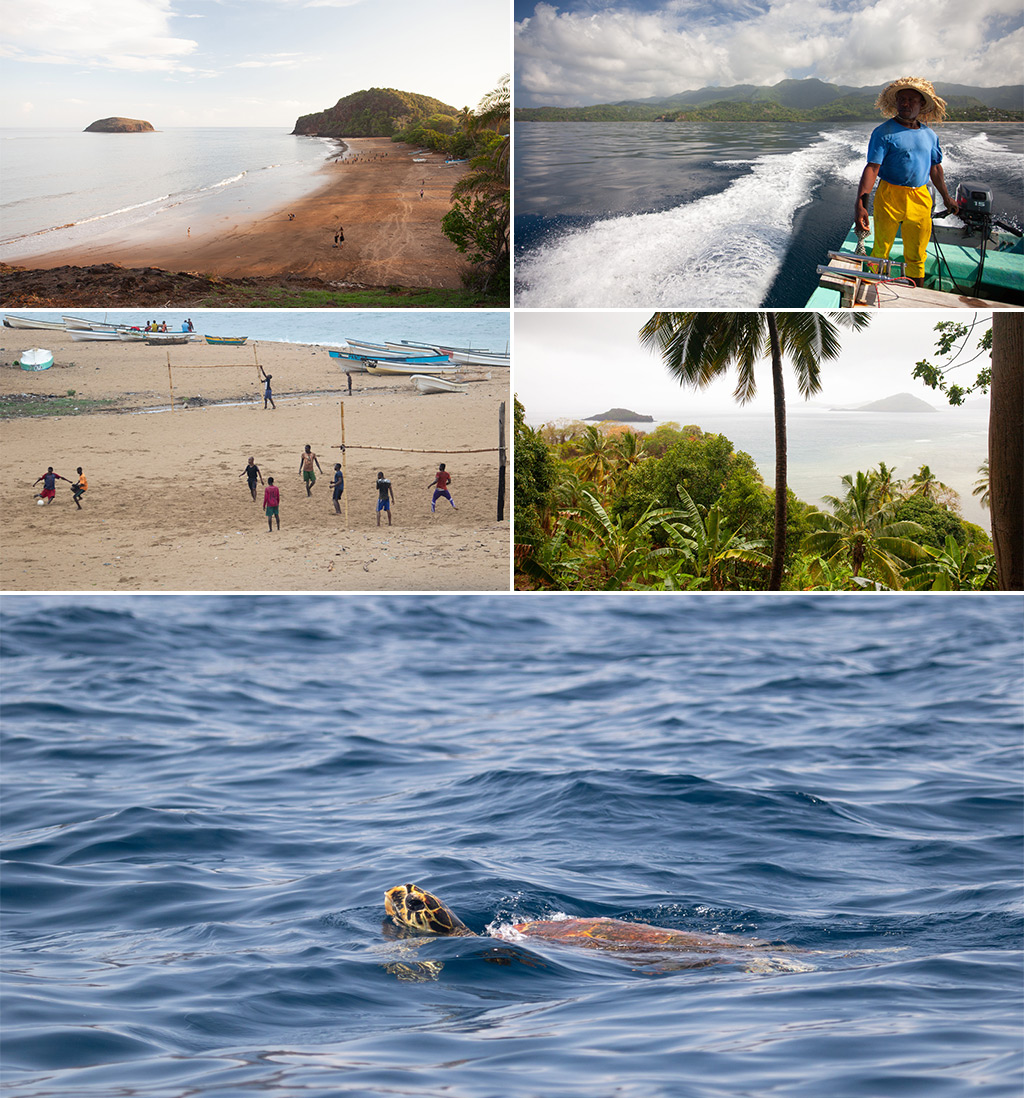 The highlight of the trip was, however, the diving. Mohéli Marine Park, established in 2001 as the first National Park of Comoros, is home to some of the healthiest coral still left in the Indian Ocean (it is part of the northern Mozambique channel) and frequently visited by humpback whales, green sea turtles and manta rays.
A 15-minute traverse over to Leprosy Island – yes, you read that right: a place where unlucky sufferers were sent to either heal or die… given the graveyard it was mostly the latter. The graveyard is gradually being eroded by the waves, leading to somewhat morbid discoveries every once in a while. The coral just off the island, however, is magical.
On more than one occasion we prepared our gear and rolled back over the edge of the boat into the crystal clear waters, dropping down quickly to coral outcrops beneath that teemed with a staggering variety of fish. The hours spent underwater were over in a flash, and it was with some sadness that I kicked for the surface, leaving such beauty behind.
On my final night, we travelled to the fishing village of Itsamia, a place where the endangered green sea turtle comes and nests all year round. Under a moonlit night, we watched a prehistoric creature haul herself up the beach, lay her precious eggs and exhaustedly return to the depths of the ocean. It was a humbling experience to witness.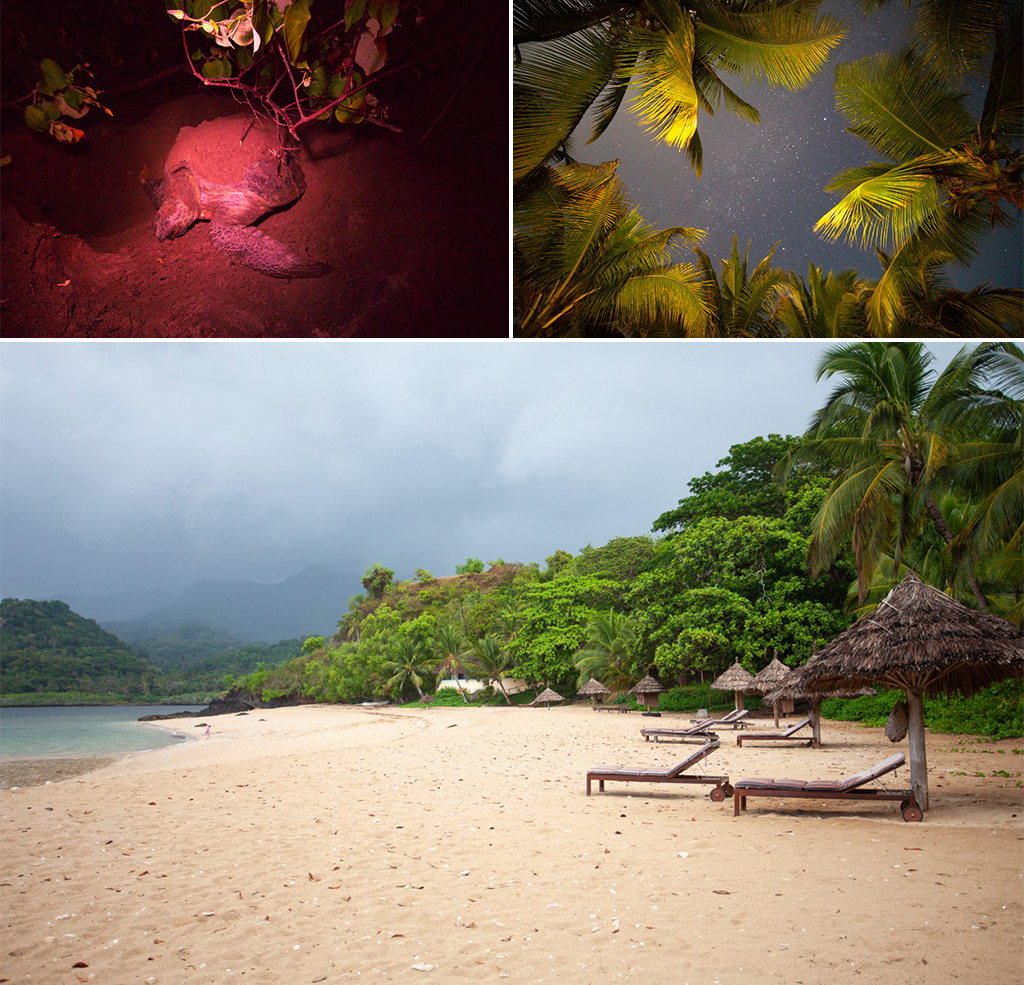 Mohéli is everything you could want from an island getaway: remote, undeveloped, unspoiled and wild. It is a place that would typically exist only in people's imaginations. But we are lucky, for it exists.
The Comoros remains undiscovered, for now… but there is an incredible beauty to be found, and one day people will come in large numbers. I'm sure of it. For now, you have the opportunity to have the country almost entirely for yourself. One simply has to go; I'm glad I did.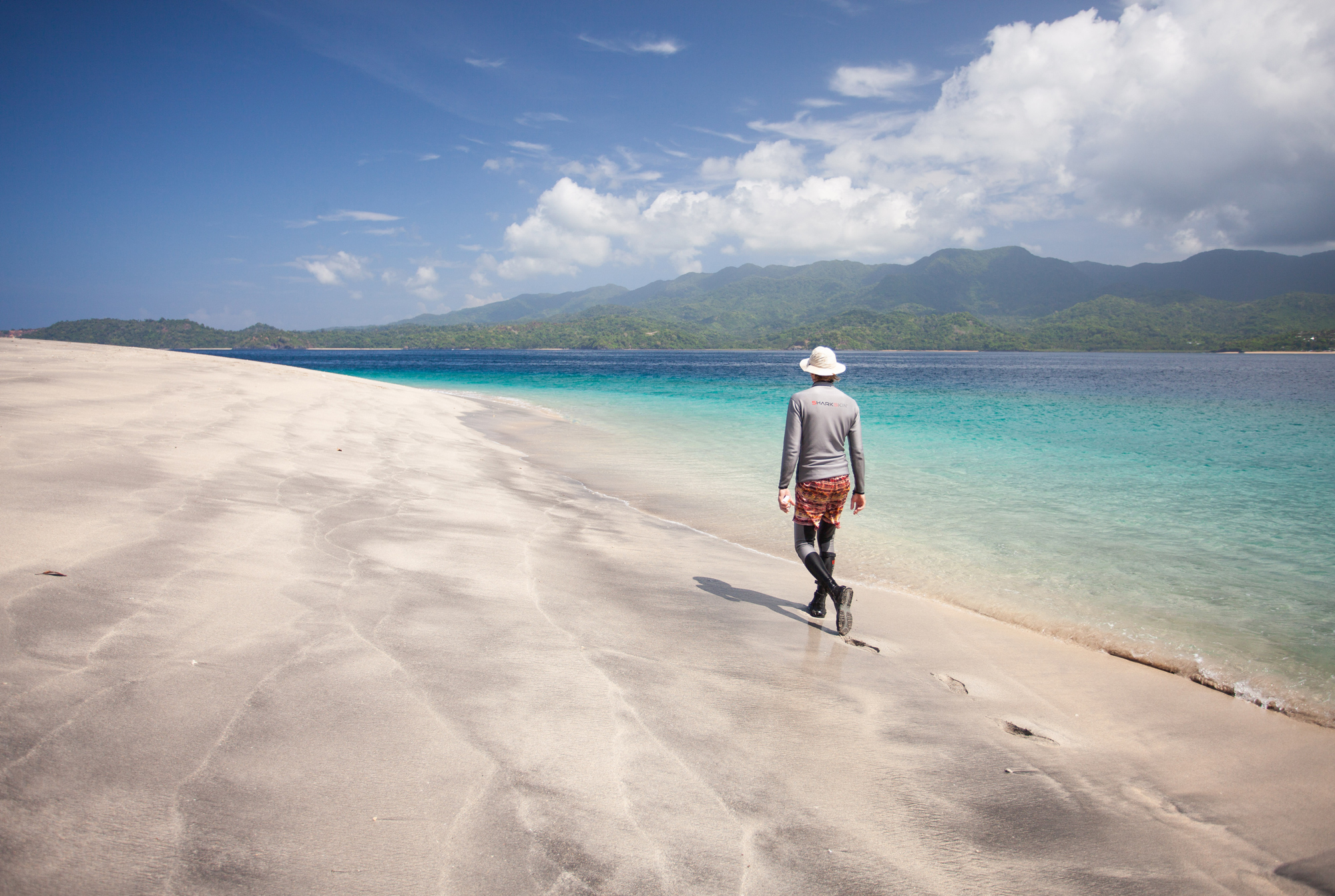 ABOUT THE COMOROS
The Comoros, known officially as the Union of the Comoros, is a little-known archipelago that consists of a group of volcanic islands at the northern end of the Mozambique Channel of the Indian Ocean, between Madagascar and the southeast African mainland, about 290 km off the eastern coast of Africa. The islands from northwest to southeast include Grande Comore (N'gazidja), Mohéli (Mwali), Anjouan (Ndzuwani), and Mayotte (Mahore).
Mayotte, geographically part of the Comoros archipelago, is claimed by Comoros but is administered by France.
Sometimes referred to as the 'perfumed islands' due to the fragrant plant life, the Comoros was an important trading post for Arab, Persian, African and European traders from the 15th century onwards. In the 19th century three of the islands were annexed by the French, hence their names – Grande Comore, Mohéli and Anjouan –  while their Comorian language names are given in parentheses. In 1975 they gained independence, though Mayotte, the fourth island, remained a French territory.
Created through volcanic activity over the ages, the Comoros is a nature-lover's paradise. From stunning coral reefs that offer exquisite diving experiences to uninterrupted white sandy beaches, dense forests and active volcanoes. That said, the Comoros does not have a well-developed tourist industry. Less than 3,000 tourists pass through the archipelago each year as visitors looking for an island experience in the region instead choose destinations such as Réunion, Mauritius, the Seychelles, or Madagascar.


ABOUT THE AUTHOR, MAURICE SCHUTGENS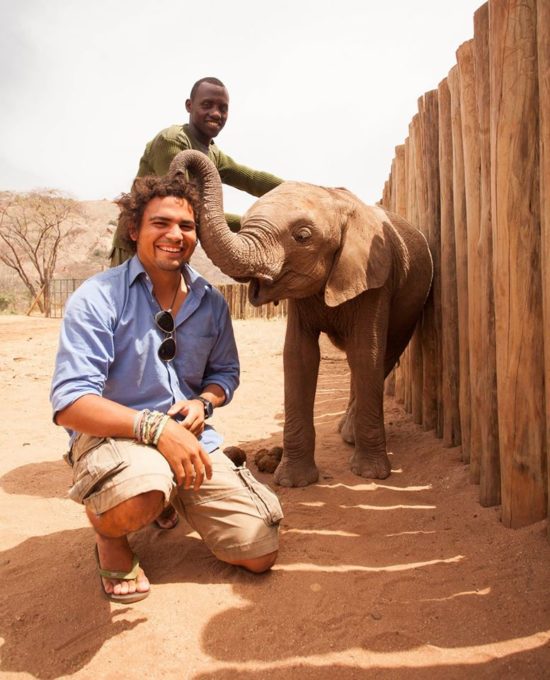 Born in the Netherlands but raised at the end of a tarmac road in a remote Ugandan village, Maurice was always going to end up living in Africa. After a brief stint in Europe, he returned to this great continent to pursue a Master's in Conservation Biology at the University of Cape Town, which was followed by several years of traipsing across the globe in search of adventure and stunning wild places. For the last few years, Maurice has been based in Kenya and is working towards securing a future for African elephants and the landscapes on which they depend. He is a passionate conservationist, amateur explorer and his camera is always with him! You can follow more of his adventures on Facebook, Instagram and his website.
To comment on this story: Login (or sign up) to our app here - it's a troll-free safe place 🙂.

---
HOW TO GET THE MOST OUT OF AFRICA GEOGRAPHIC:
Travel with us. Travel in Africa is about knowing when and where to go, and with whom. A few weeks too early / late and a few kilometres off course and you could miss the greatest show on Earth. And wouldn't that be a pity? Browse our famous packages for experience-based safaris, search for our current special offers and check out our camps & lodges for the best prices.
Subscribe to our FREE newsletter / download our FREE app to enjoy the following benefits.
---