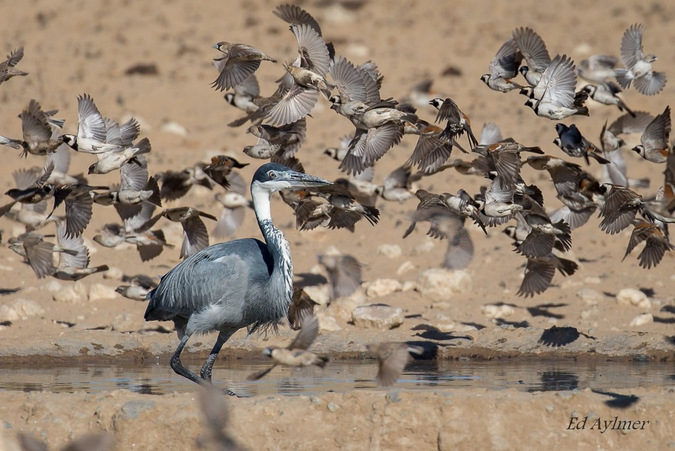 Written, and photographs, by Ed Aylmer
We have just returned from a two week trip to the Kgalagadi Transfrontier Park. Generally the game sightings were fewer than we have experienced in the past at this time of year, but as usual the Kgalagadi always delivers unusual opportunities to photograph animal and bird behaviour.
We were at the Leeuwdrill waterhole on the Nossob River road when we spotted the arrival of a black-headed heron, just as the morning traffic of Cape sparrows started to build up.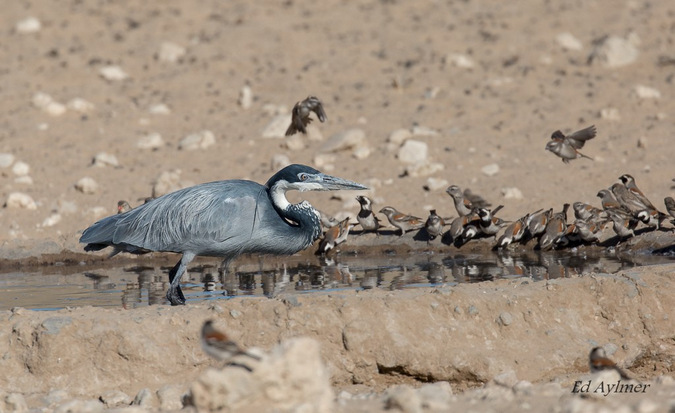 As the sparrows came down en masse to drink, the heron would pace up and down the waterhole looking for potential targets.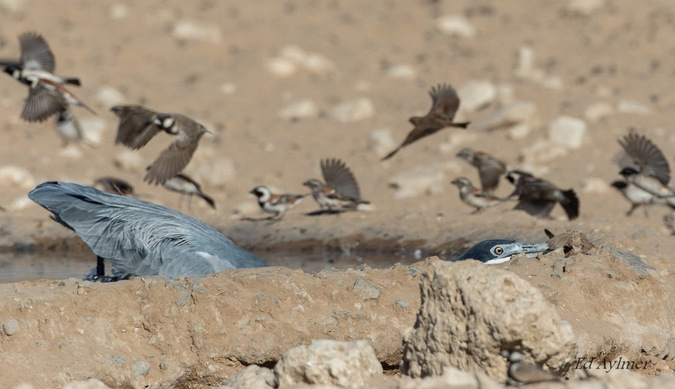 Eventually the heron honed in on its target, suddenly shot forward, grabbed a Cape sparrow and proceeded to swallow it whole!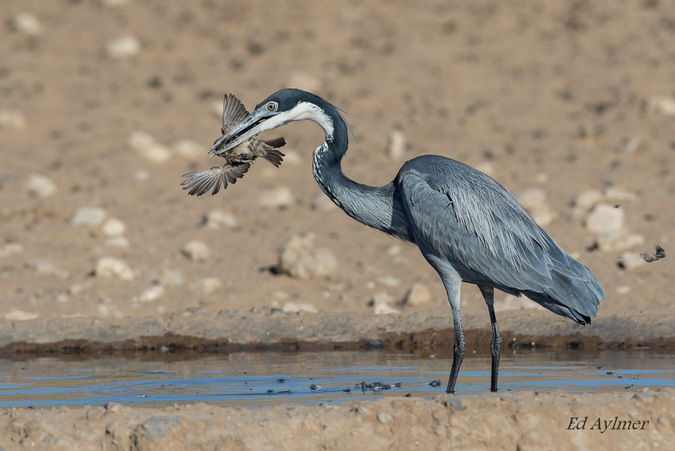 It was fascinating to firstly see this heron in the Kgalagadi, and secondly to see a bird catching and eating small birds.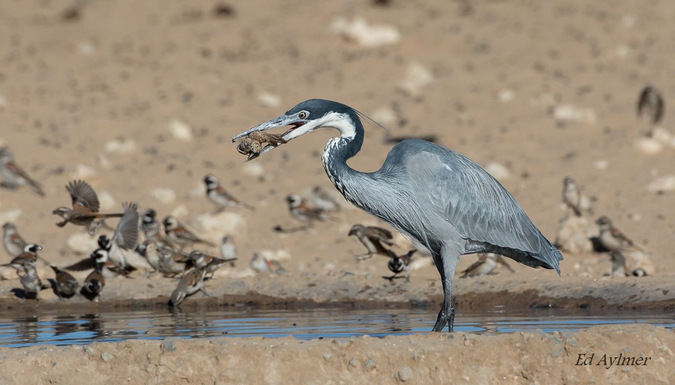 During our time at the waterhole we witnessed this heron take four successful kills!