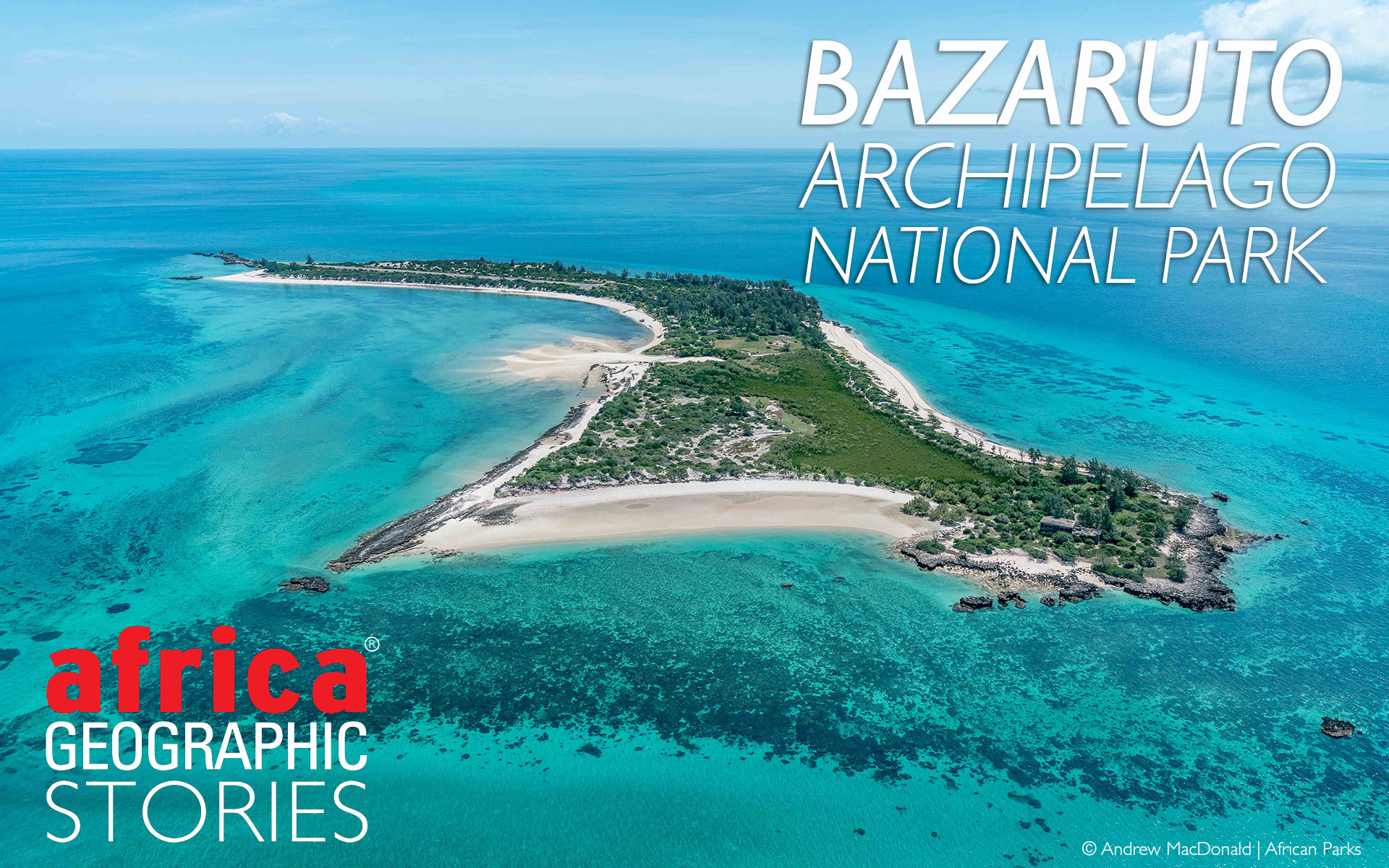 Idyllic island of the mist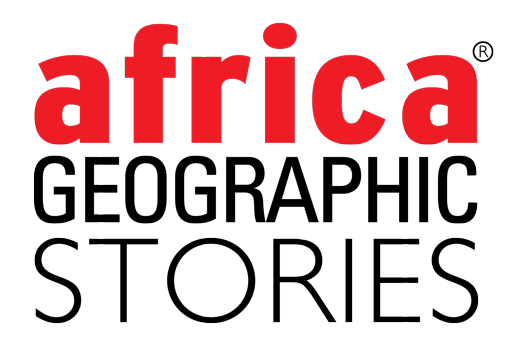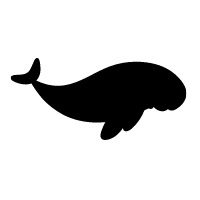 Picture the scene: you've spent the day exploring the azure waters of a marine sanctuary, suspended in the amniotic embrace of the Indian Ocean and marvelling at encounters with its enigmatic residents. Sun-kissed and slightly salty, you sip a cocktail (of a suitably lurid colour) and watch the hues of the sky and sand as Africa delivers one of her speciality sunsets. Mozambique's Bazaruto Archipelago has all the ingredients of a sublime safari, albeit ocean-themed: fascinating creatures, breathtaking scenery, and exceptional biodiversity.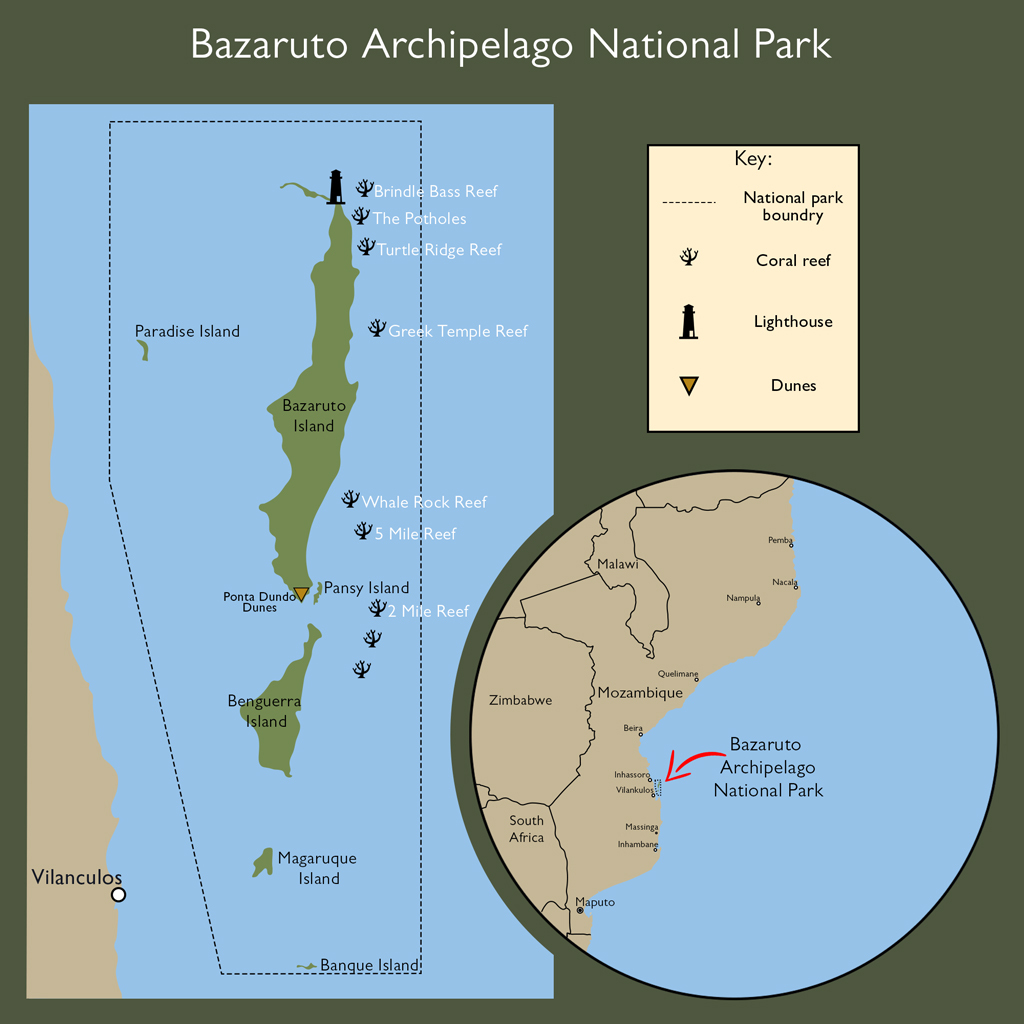 Bazaruto Archipelago National Park
Bazaruto Archipelago National Park spans a vast 1,260km² (126,000 hectares) off the coastline of Mozambique, encompassing five islands, diverse coral reefs and critical marine habitats. Declared a protected area in 1971, Bazaruto (meaning 'island of the mist') is the country's oldest marine park. Three of the five islands are home to a tiny rural population of some 5,000 people, who survive predominantly through subsistence farming and harvesting the archipelago's natural resources.
The eponymous Bazaruto Island is the largest of the islands by a substantial margin. Its eastern edge is dominated by enormous and ancient dunes, while the interior is pockmarked by inland lakes and wetlands, home to crocodiles and abundant birdlife. Benguerra and Magaruque Islands to the south are similarly structured on a smaller scale. Santa Caroline (also known as Paradise Island – for good reason) is the only true volcanic island, uninhabited and positioned between Bazaruto and the mainland. Finally, tiny Banque Island (and its satellite Pansy Shell Island) occupies the southernmost tip of the park – little more than a stretch of sand.
Each of the five islands has a unique character, but all share the same fundamentals: long stretches of the white sandy beaches for which Mozambique is renowned and a cornucopia of life in the seas around them.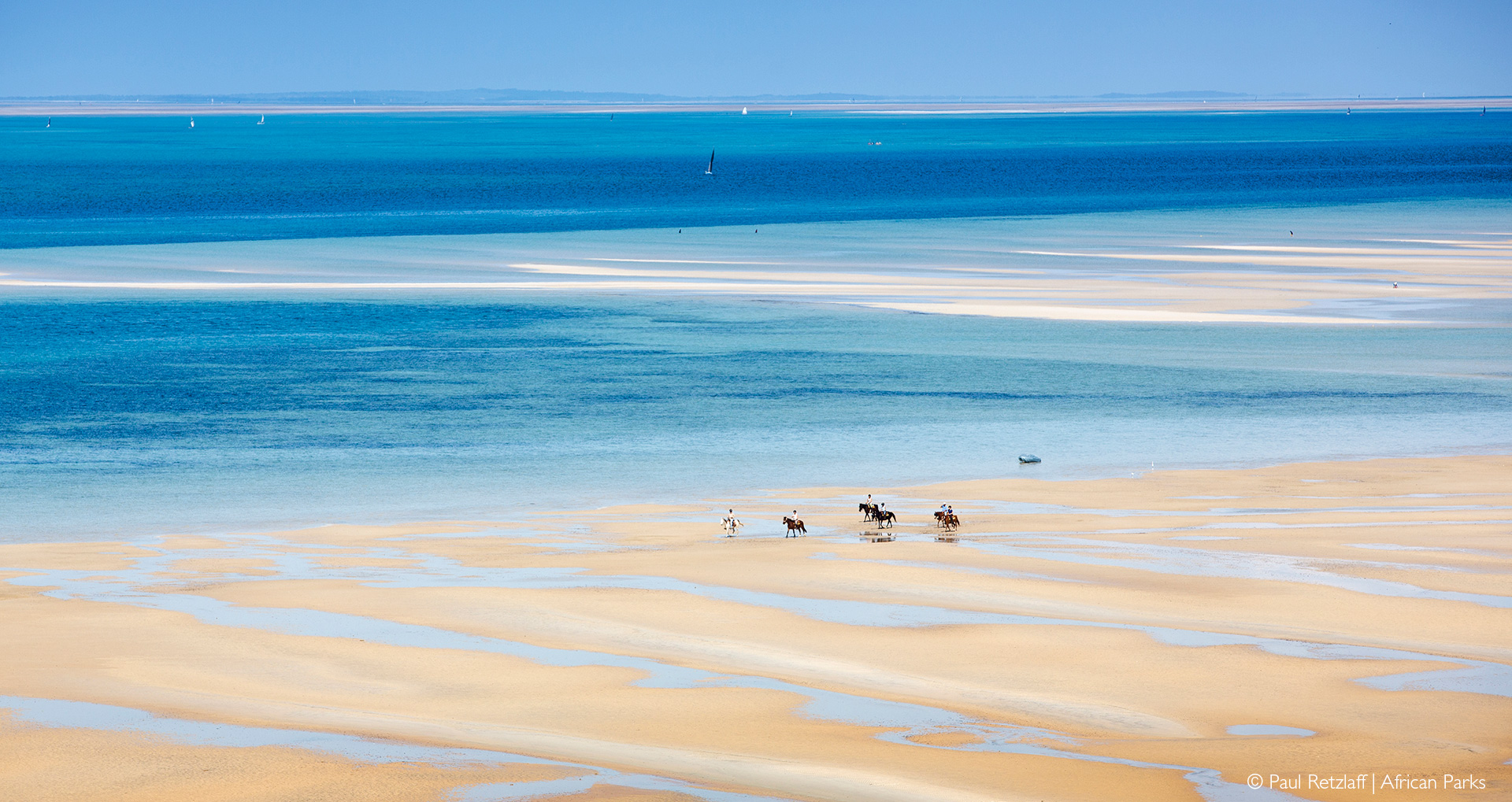 Bazaruto's picture-perfect beaches roll on as far as the eye can see. This profusion of natural resources paved the way for abuse through overuse, illegal fishing practices, poaching and poorly regulated tourism activities, which threatened Bazaruto's rare and endemic marine life. Fortunately, the park became the first marine reserve to fall under the management auspices of African Parks in 2017 when they partnered with Mozambique's National Administration of Conservation Areas to protect the country's sapphire treasure.
The non-profit organisation immediately set about securing the region, clamping down on illegal fishing and turtle poaching, and intercepting commercial fishing vessels. To ensure the park's long-term future, African Parks immediately established a community engagement programme to build a relationship between local communities and park management teams. Through scholarships, learning materials, uniforms, and several other initiatives, such as disaster relief, the goal is to ensure that communities sustainably benefit from their country's resources. African Parks also worked with tourism operators in the region to formalise the regulation of activities conducted in the park.
The result is a thriving seascape with flourishing aquatic inhabitants (including endangered sea turtles and rare dugongs) and exceptional potential for high-end, low-impact tourism.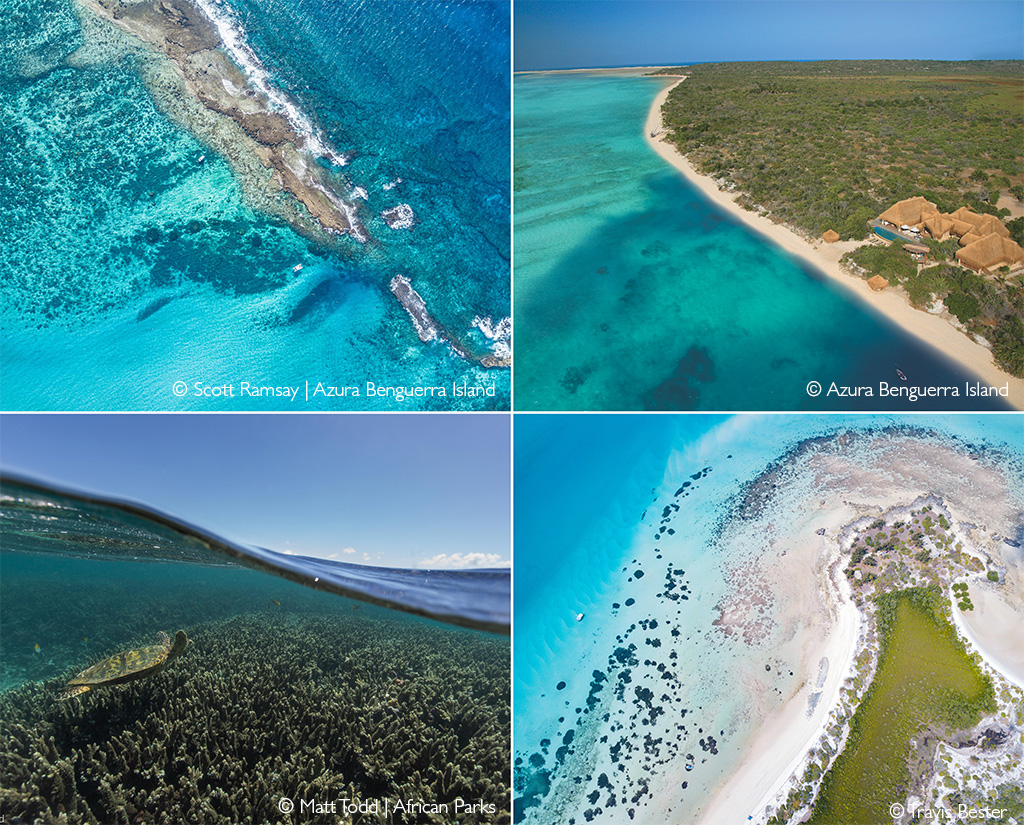 Ocean safari
Bazaruto is one of the most valuable marine sanctuaries along the East African coastline, protecting critical habitats for many rare and endemic species, including iconic oceanic megafauna. The temperate and calm waters of the area act as one of the most important breeding grounds and migratory corridors of East Africa's coast. Pods of six species of dolphins (bottlenose, common, Fraser's, humpback, spinner and striped) cut through the turquoise waves. Below the surface, silver flashes and kaleidoscope colours reveal some 2,000 species of fishes. For half the year, migrating southern right and humpback whales move through the warm waters, their leviathan figures breaching out of the water before slamming down in a cloud of spray. Now and again, the long black fins and sleek tuxedo forms of orcas (killer whales) move silently through the tranquil seas.
For elasmobranch (cartilaginous fish – sharks, rays and so on) enthusiasts, the waters of Mozambique are home to 122 species. In particular, the country is famous for its whale shark encounters. These gentle giants are the biggest fishes in the world, reaching over 14 metres in length, dwarfing those fortunate enough to swim by their side. They congregate around Bazaruto between October and April and (provided they are treated with respect) are slow and docile, allowing for the deeply humbling privilege of time spent in their harmless company. Each of these prodigious plankton-eaters is covered in a unique constellation of white spots, which help scientists keep track of an individual's movements across the globe.
The whale sharks generally prefer the deeper waters further from the coast, along with other pelagic sharks, manta rays and myriad fish species, including kingfish, king mackerel, marlin, and sailfish. Closer to shore, deep calm blue gives way to the hustle and bustle of the reefs. Coral reefs cover just 0.1% of the ocean yet support 25% of all marine life, which gives some idea of the tremendous diversity on display. In Bazaruto, these vibrant oceanic hubs support a plethora of fauna and flora, from eye-catching fishes to flamboyant nudibranchs.
Every year from November until March, the seas fill with female sea turtles bobbing through to nest on the islands' beaches. Many (but not all) are returning to the place where they once made the terrifying journey to the sea as hatchlings at least thirty years previously. African Parks has implemented a turtle nest monitoring programme and has since confirmed that five species of turtle: leatherback, loggerhead, green, olive ridley and hawksbill turtles all nest on the beaches of the Bazaruto Archipelago.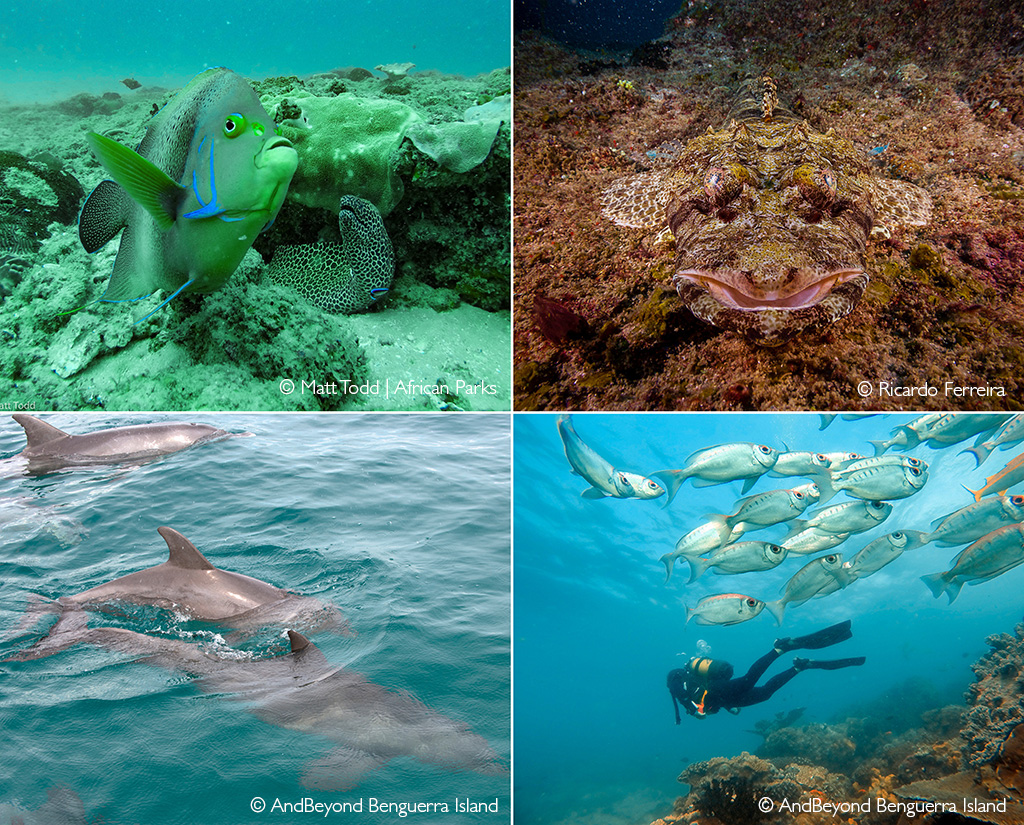 A mermaid's tale
Yet of all the marine wonders of Bazaruto, the dugongs are the archipelago's most sought-after residents. Dugongs are the only surviving representatives of an entire family (Dugongidae), and those inhabiting Bazaruto are the last viable population in the western Indian Ocean. Cousins to the manatee, these peculiar-looking creatures look a little as though someone crossed a hippopotamus and a dolphin. Some historians have even postulated that the dugong may be the origin of mermaid mythology in certain cultures.
These massive (up to around 500kg) animals are strictly herbivorous, and their snouts are adapted to vacuum up seagrass from the ocean floor, imparting a rather woeful expression to their round faces and earning them the nickname "sea cows". Due to the fragile nature of this remaining population of some 300 individuals, African Parks has implemented strict rules for viewing them from boats or underwater. Swimming with dugongs is only permitted in the presence of a guide and is limited to four people at a time. These restrictions (along with the other widescale protective measures) have already proved successful. At the end of 2021, Mozambique documented the largest dugong herd in East Africa in nearly thirty years.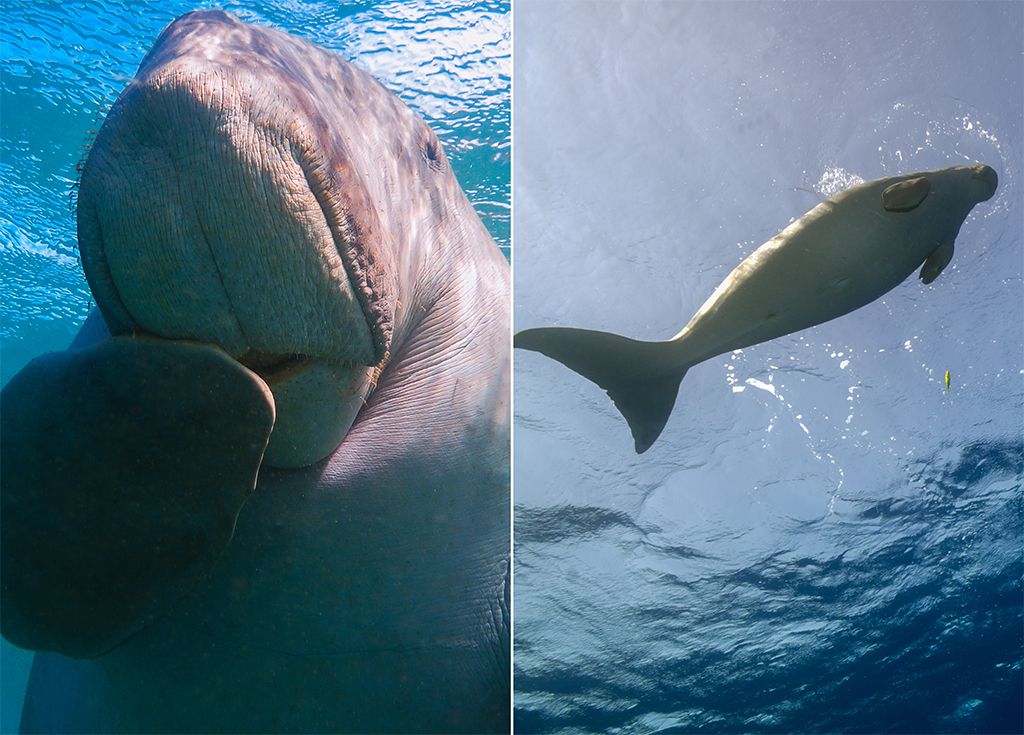 Explore & stay
Want to go on a safari to Bazaruto? To find lodges, search for our ready-made packages or get in touch with our travel team, scroll down to after this story.
Bazaruto Archipelago National Park is open to day visitors and is easily accessible from the nearby towns of either Vilankulos or Inhassoro. Visitors will find accommodation options within and around these mainland hubs to suit almost any budget, from backpackers and hostels to private villas and five-star luxury. However, many visitors opt to stay within the park at one of the magnificent lodges tucked away on a private beach.
Unsurprisingly, most hours are whiled away enjoying the soft white sands of the beaches or exploring the cerulean waters beyond. Hence, activities such as diving, snorkelling, kite surfing or deep-sea fishing are the order of the day. Tiny sailboats transport sun-kissed visitors between islands, stopping over for an intimate picnic beach without another living soul in sight. Experienced equestrians can crest the dunes on horseback before galloping through the sea spray, while less-experienced riders can sit back in the saddle and let their horses amble through the lapping waves. Helicopter flips, sunset cruises on local dhows, beach barbeques and dune boarding – this magical section of the Mozambican coast is a tropical beach paradise.
For those able to drag themselves from the sea, there are inland hikes past scenic freshwater lakes (many of which are home to Nile crocodiles, so swimming is not advisable!) framed against a backdrop of enormous dunes.
Deciding on when to visit is a matter of personal priorities based on both temperatures and seasonal movements of marine life. The park is at its hottest from October to March, when the whale sharks concentrate around the Bazaruto waters. This is also the rainiest time of the year; December through April is considered cyclone season. Unless the goal of the trip is to swim with whale sharks, many travellers prefer to visit during the milder winter months between May to September. The first humpback whales move through Bazaruto in July, with the stragglers departing around October. (For a seasonal calendar of wildlife viewing and weather and up-to-date feedback on research conducted in the area, the Bazaruto Centre for Scientific Studies website is an excellent resource.)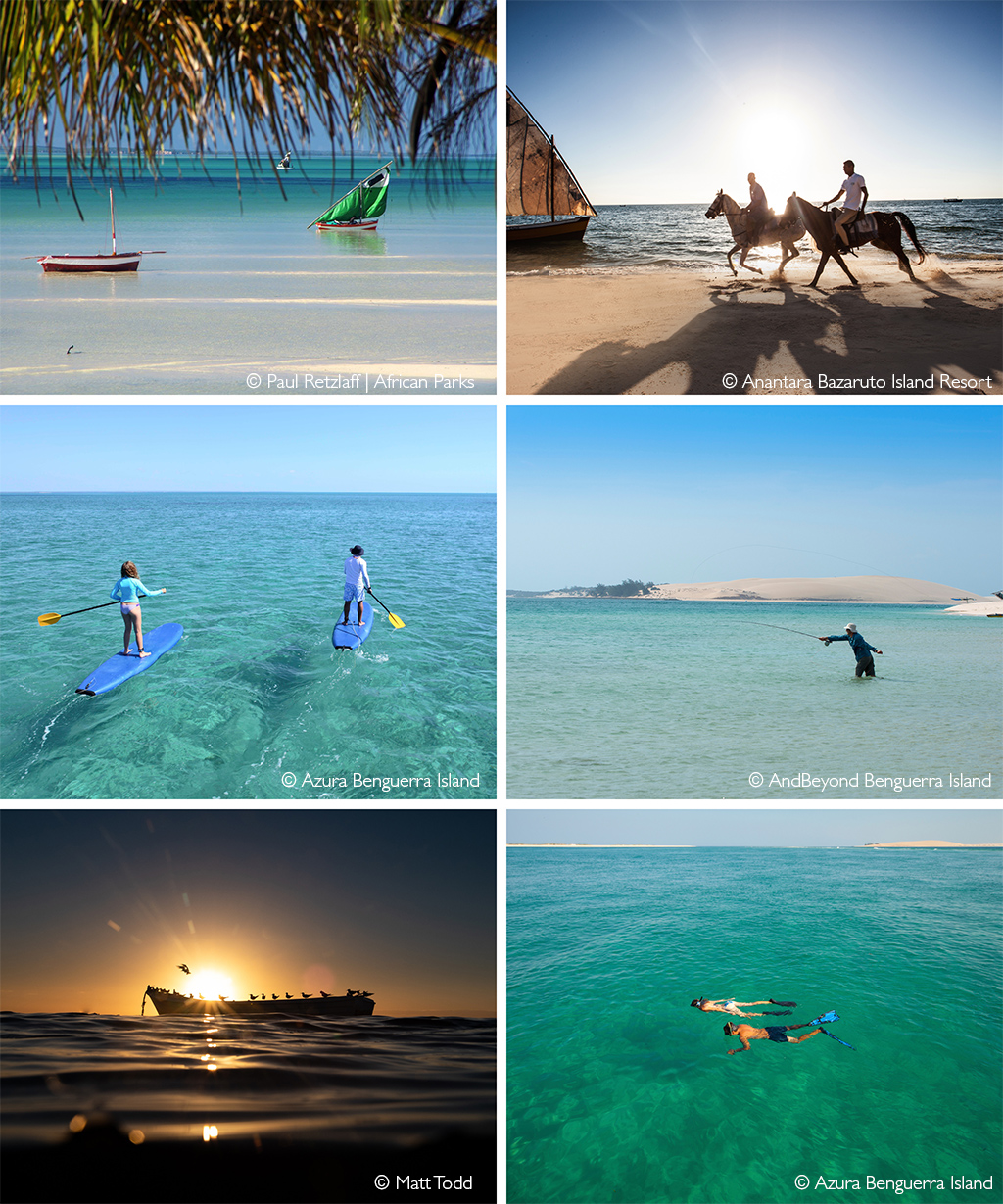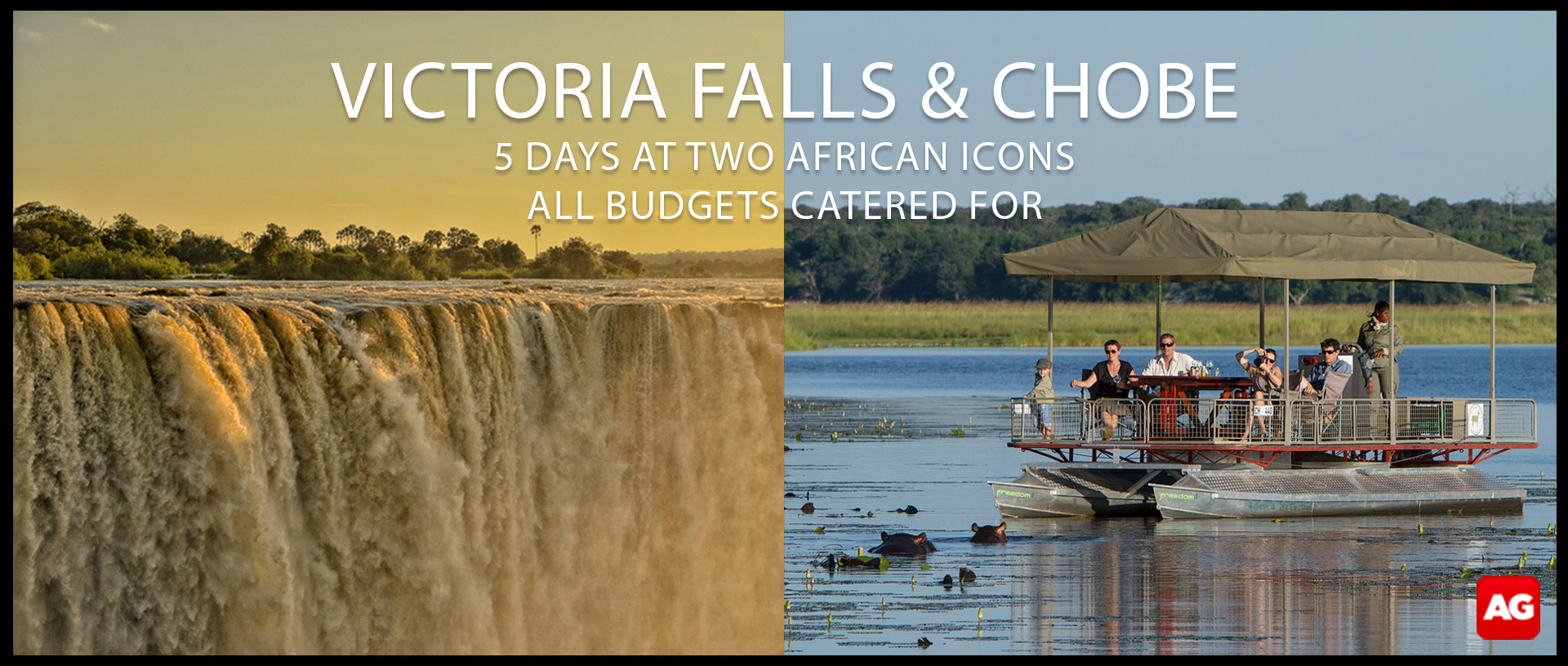 A synonym for blue
While it may not include the standard African safari "fare", there is no question that a sojourn to Bazaruto Archipelago is defined by a celebration of its spectacular and diverse wildlife. The intoxicating thaumaturgy of water and light accentuates the stunning seascapes supporting rare and endemic marine creatures.
Resources
Check out a gallery of Mozambique's turquoise coastline.
Contact our travel team if you would like to book a safari to Bazaruto.
Read about our CEO's experience swimming with dolphins off the coast of Mozambique.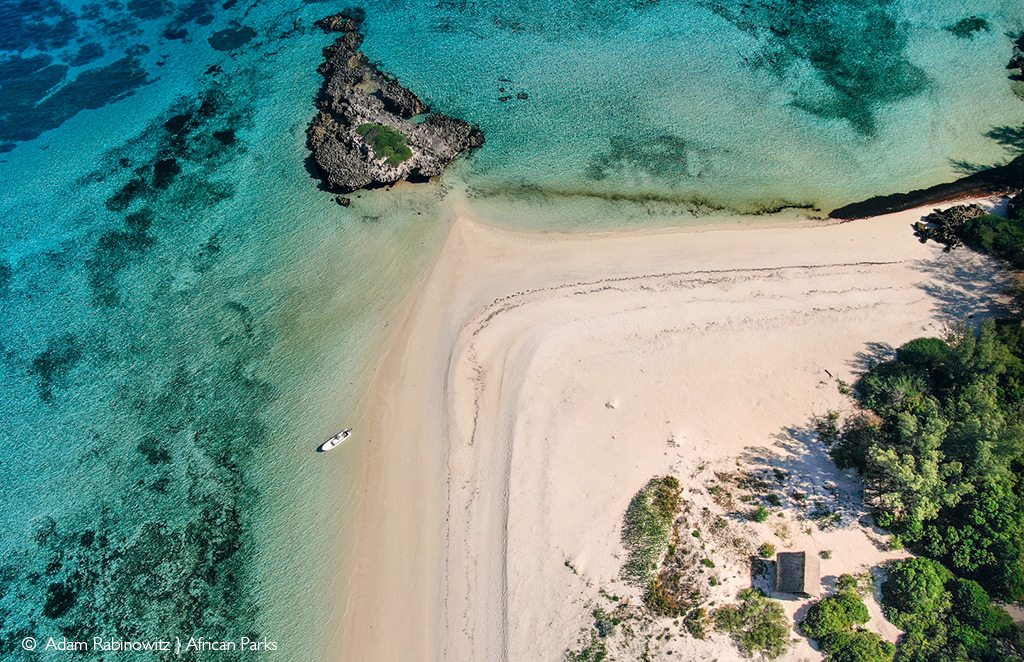 To comment on this story: Login (or sign up) to our app here - it's a troll-free safe place 🙂.

---
HOW TO GET THE MOST OUT OF AFRICA GEOGRAPHIC:
Travel with us. Travel in Africa is about knowing when and where to go, and with whom. A few weeks too early / late and a few kilometres off course and you could miss the greatest show on Earth. And wouldn't that be a pity? Browse our famous packages for experience-based safaris, search for our current special offers and check out our camps & lodges for the best prices.
Subscribe to our FREE newsletter / download our FREE app to enjoy the following benefits.
---