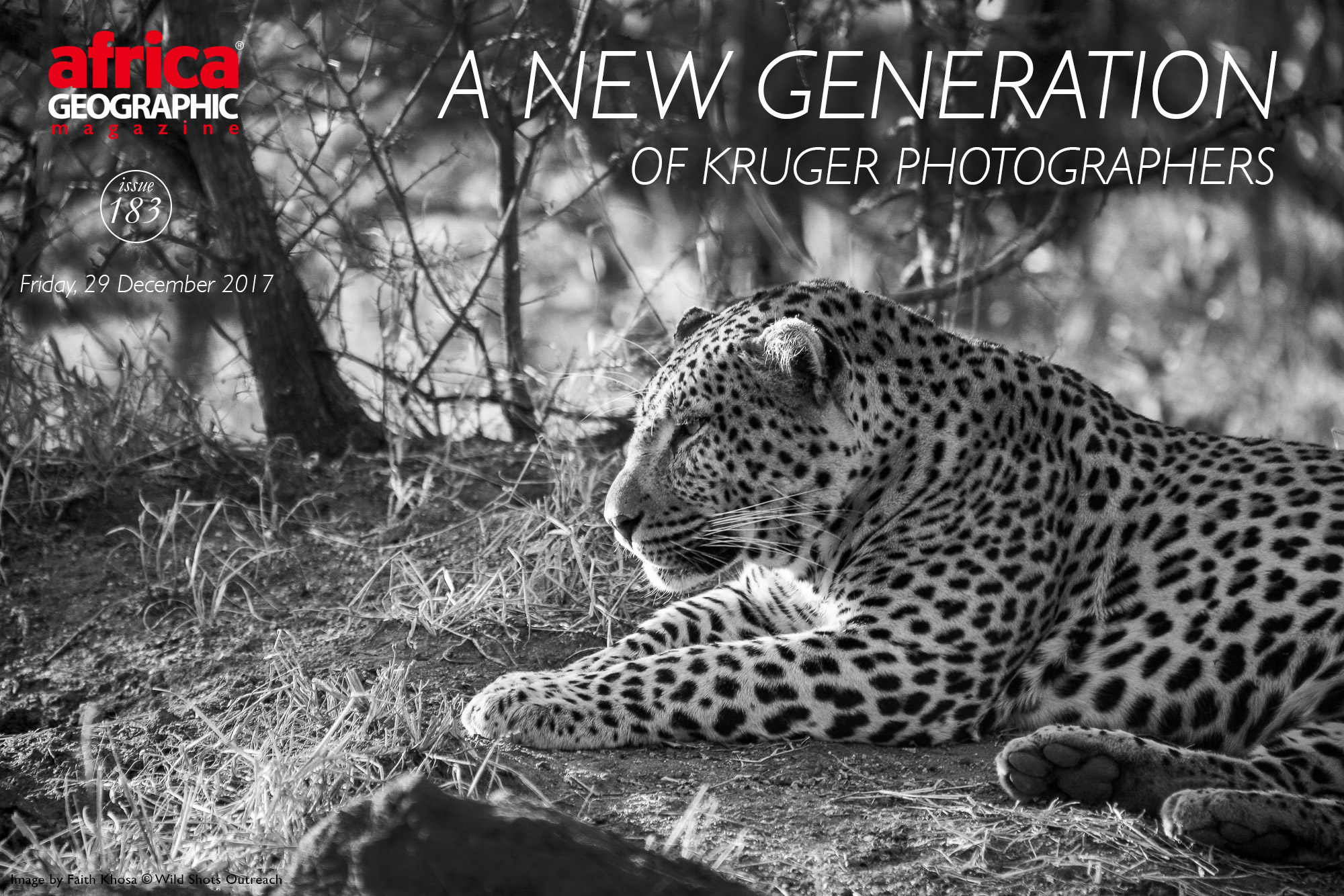 Photography students shine in outreach programme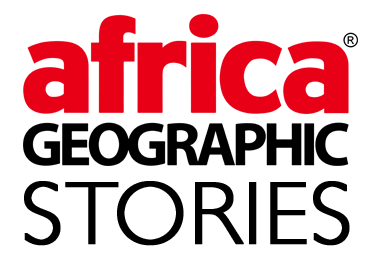 The Wild Shots Outreach programme began just over two years ago in November 2015. The programme aims to give students from disadvantaged communities that border the Greater Kruger National Park area in South Africa the opportunity to experience the wonder of the wild and immortalise moments through the lens of a camera. The majority of these students have never been to a national park or reserve before.
The programme is based in Hoedspruit, which allows the students to visit the famous Kruger National Park. Since its inception, 32 projects have been run, encompassing a total of 291 students.
This initiative is genuinely sensational, and Africa Geographic is proud to be able to showcase these students' photos and thoughts of their experience.
CHEYEZA KHUMALO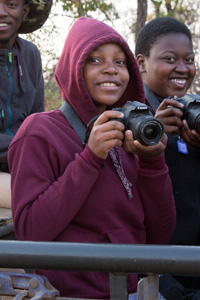 Cheyeza is 16 years old. She attended a Wild Shots Outreach course in Selati Game Reserve as part of Selati's "Bush Buddies" programme fostering links between Zivulo Senior School, a local government school, and Penryn College.
"The lion is my favourite animal. It was so exciting to see one and take some photos. Africa's wild places are the best places you can go to experience nature at its best. Wildlife photography is a thrilling experience. It makes you feel alive."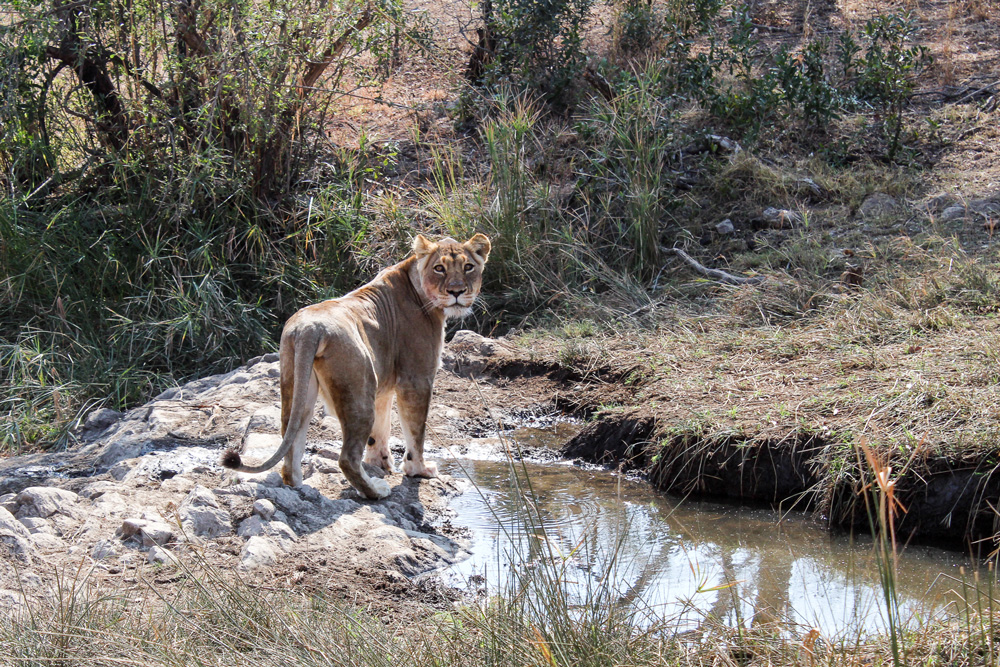 BRIDGET MOKOERA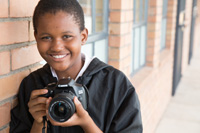 Bridget is 13 years old and attends Hoedspruit Hoerskool. This is a new government school serving Hoedspruit and the surrounding communities. Bridget and her Wild Shots Outreach group did their game drive in a wildlife estate near Hoedspruit.
"I feel that conservation and our wild places are critical. I like taking photos because of the story behind each photograph."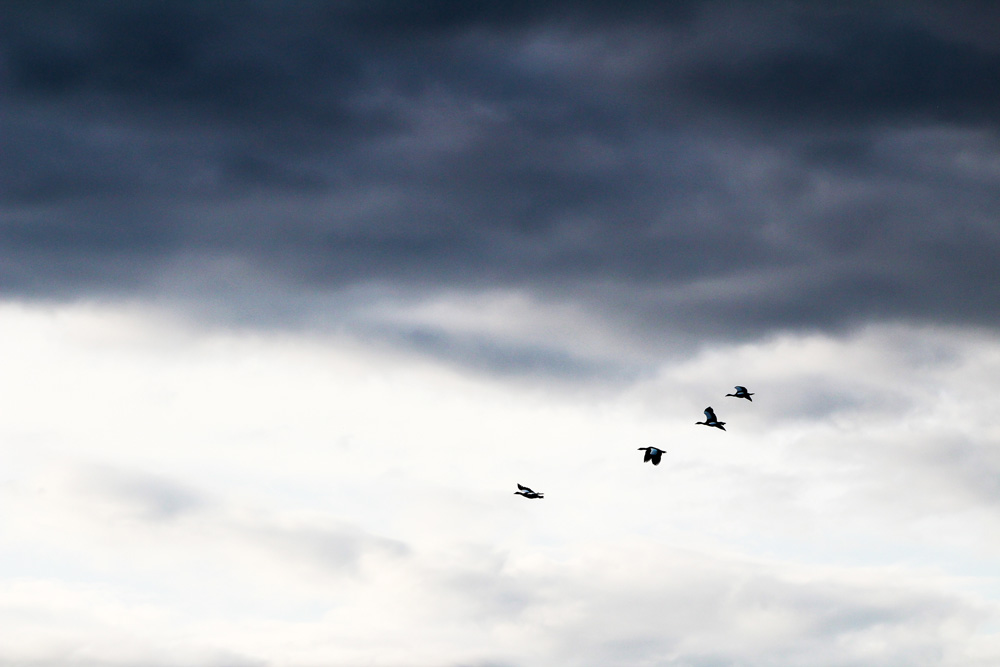 Error, group does not exist! Check your syntax! (ID: 3)
DAN MAKUBELA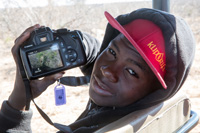 Dan is 13 years old. He attended a residential Wild Shots Outreach course for the children of staff from Tanda Tula Safari Camp in the Timbavati Game Reserve. Even though his father Erick works at the lodge, this was Dan's first visit to a game reserve.
"I feel very happy about my experience as it is the first time I have been. I enjoyed everything we did with the cameras – I can get good shots now. My favourite animal is the elephant. They have power and are tough."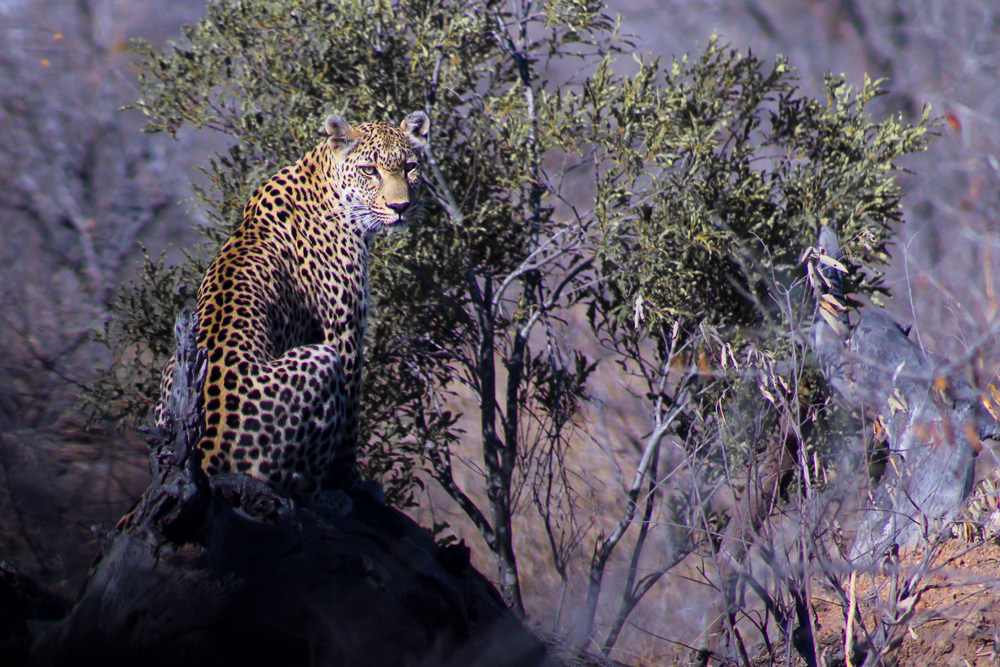 Hands-on experience
The students experience a very practical, hands-on course, where they start with learning camera basics and how to use the controls. After that, they build up their knowledge with more advanced techniques and settings, such as learning about shutter and aperture priority. Once the course is complete, they set off into the wilderness to put their photographic knowledge and skills to the test.
FAITH KHOSA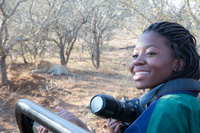 Faith attends Southern Cross School in Hoedspruit, where the original pilot for the Wild Shots Outreach course was run. At 18 years old, her ambition is to be a lawyer specialising in conservation.
"I feel like we are losing Africa's wild places. The wilderness and the animals need saving. I like taking photographs because it helps people see things the way I see them. I loved learning about the camera beyond the auto button."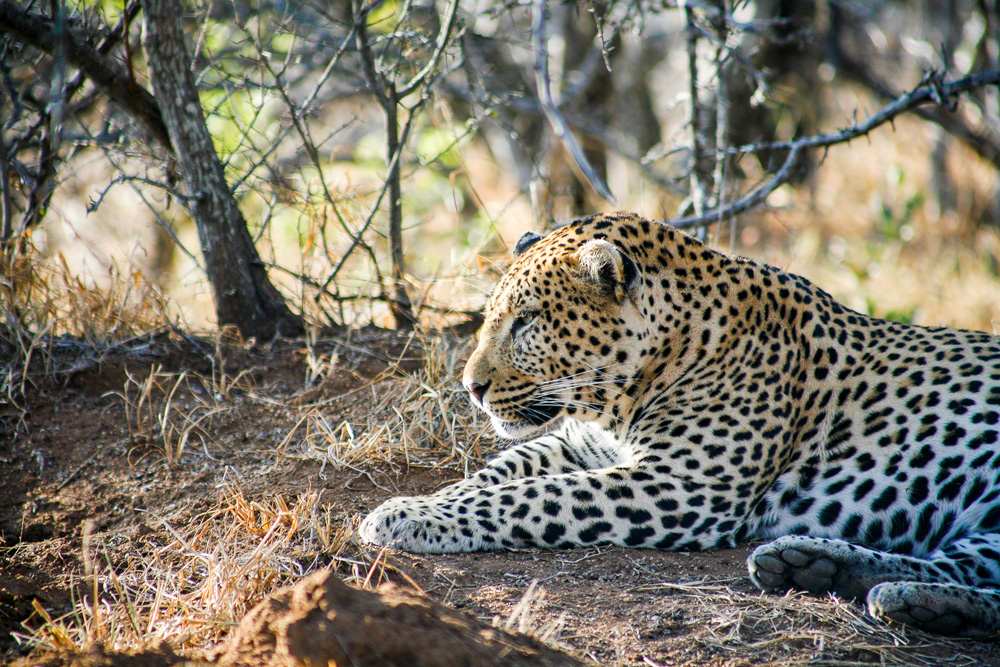 LUCKY RAPITSI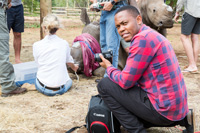 Lucky took part in the Wild Shots Outreach course in May 2016. Lucky, who is 26 years old, now works as a photojournalist at the local newspaper in Hoedspruit. He also assists with residential Wild Shots Outreach courses.
"Wild Shots Outreach changed my life. I didn't know how to operate a camera before, and I knew nothing about conservation. I have always had the ambition of educating the youth about what is happening around South Africa and through Wild Shots Outreach, I was able to realise my dream. From my experience, I now know that the animals we have are our heritage and that they will provide jobs for our youth in the future."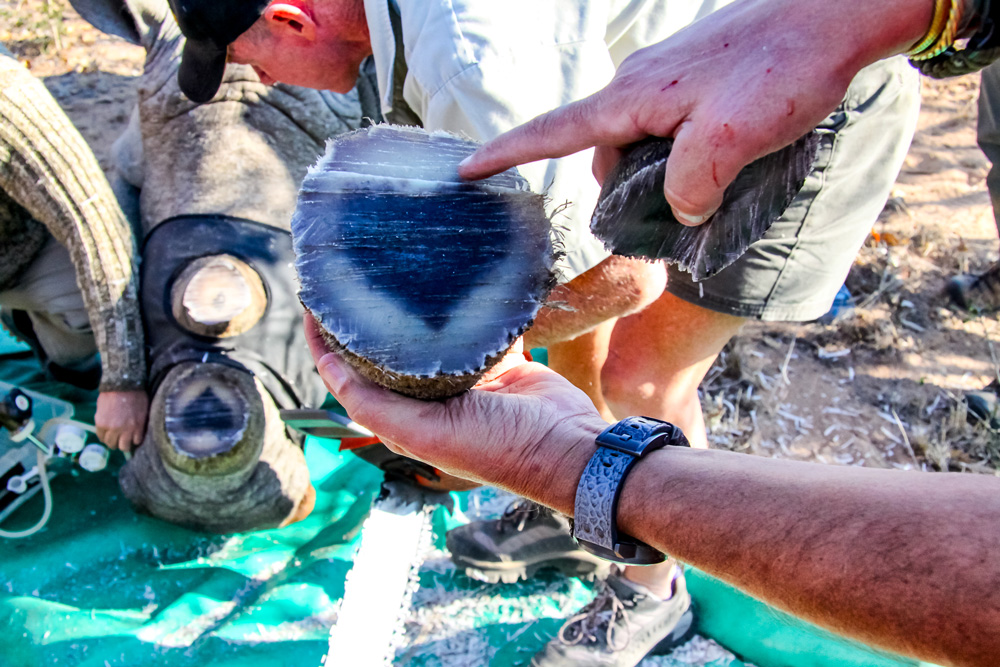 Positive experiences
Through the experience of the Wild Shots Outreach programme, the students can better appreciate and understand the value of wildlife and the wilderness of the national parks and reserves. Even though they live just a few kilometres from the Greater Kruger, many of them have never stepped inside the reserve nor seen a wild animal before going on the course. Just from looking at their photos and reading their comments, it is clear that the programme has had a positive impact on their lives.
 PRINCES NYATHI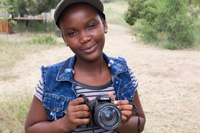 Princes is 12 years old. She took part in a residential Wild Shots Outreach course for the children of staff from Umlani Bush Camp in the Timbavati. Her mother works in the kitchen at the lodge, but Princes had never been on a game drive before her Wild Shots Outreach course. "Conservation is the best because it can keep our wild animals safe. I want to share my photographs because my friends have not seen wild animals."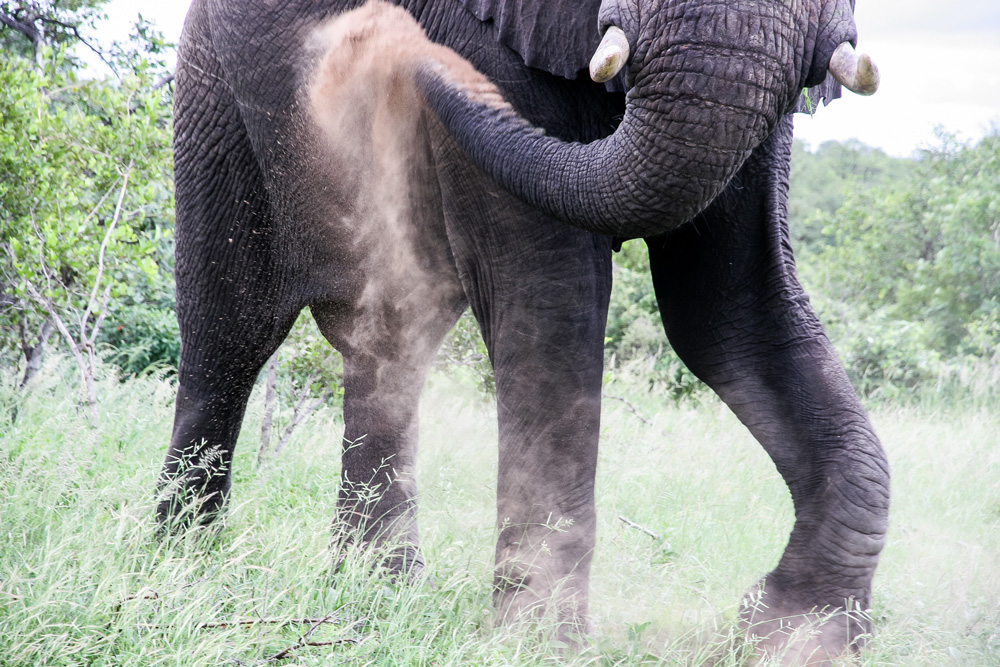 PROUD NDLOVU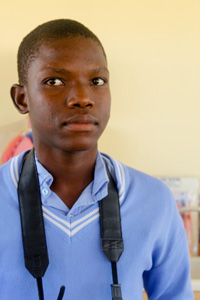 Proud is a 16-year-old student in grade 11 at Phendulani High School, Acornhoek. This is the second year that a group from this school has taken the Wild Shots Outreach course.
"Going on the game drive is a dream come true. It doesn't happen to kids like us. I never liked conservation before as it was just a theory and we never had a chance to experience it. Now I am starting to understand conservation."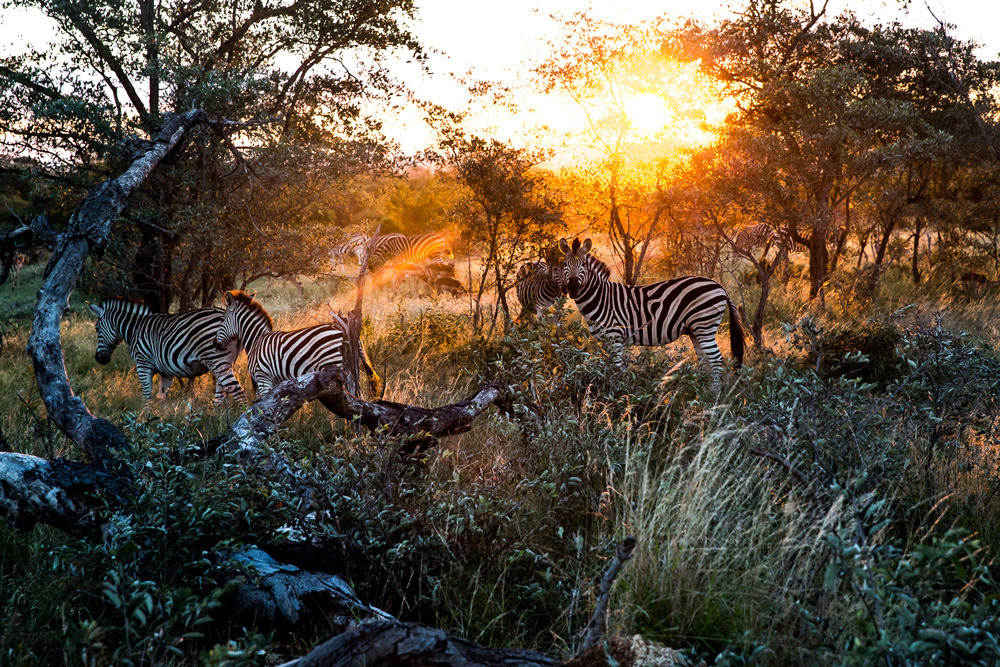 RICKY TIBANE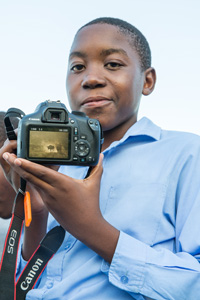 Ricky is 15-years-old and in grade 10 at Pendulani High School, Acornhoek. His principal, Lorraine Kubayi is very keen for her learners to take the Wild Shots Outreach course. She feels that Wild Shots is developing confidence in her learners.
"I enjoyed all the Wild Shots lessons. Rhinos are my favourite animals because they are one of the Big 5 and they bring tourists to our country. I like photography because it makes the animal to be well known and makes nature even more beautiful."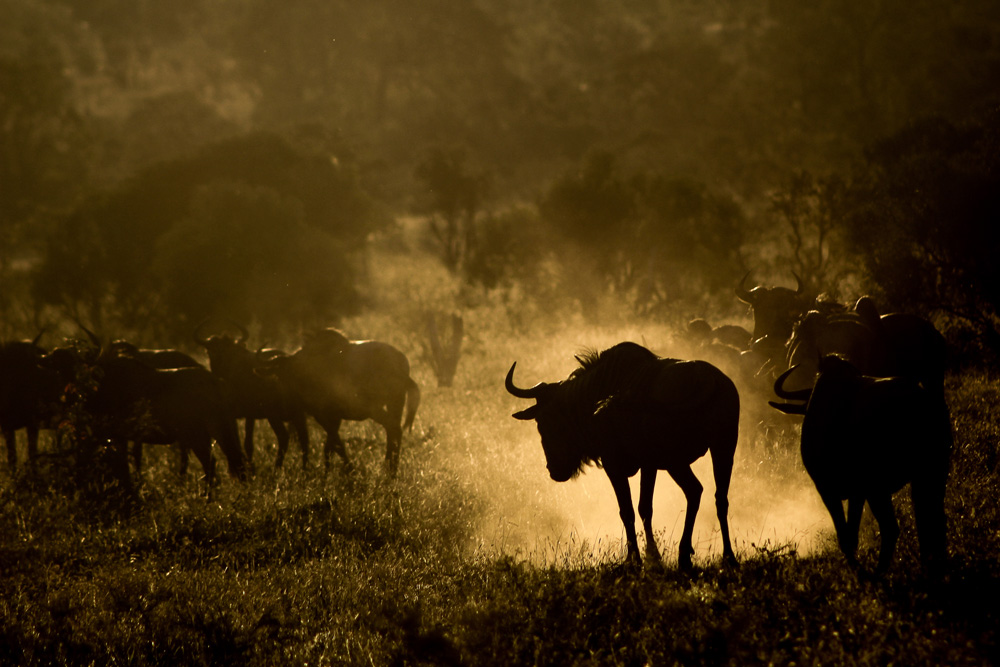 SARAH KHUMALO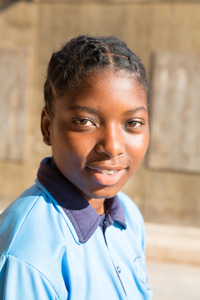 At 17 years old, Sarah attended the Wild Shots Outreach course at NP Mathabela Secondary School in Greenvalley. This was the second year that Wild Shots have visited the school.
"I enjoyed the game drive because I could admire the animals and see them with my own eyes. Africa has the best wild places, and they attract tourists to our country. More young people need to be aware of conservation so that more can be involved."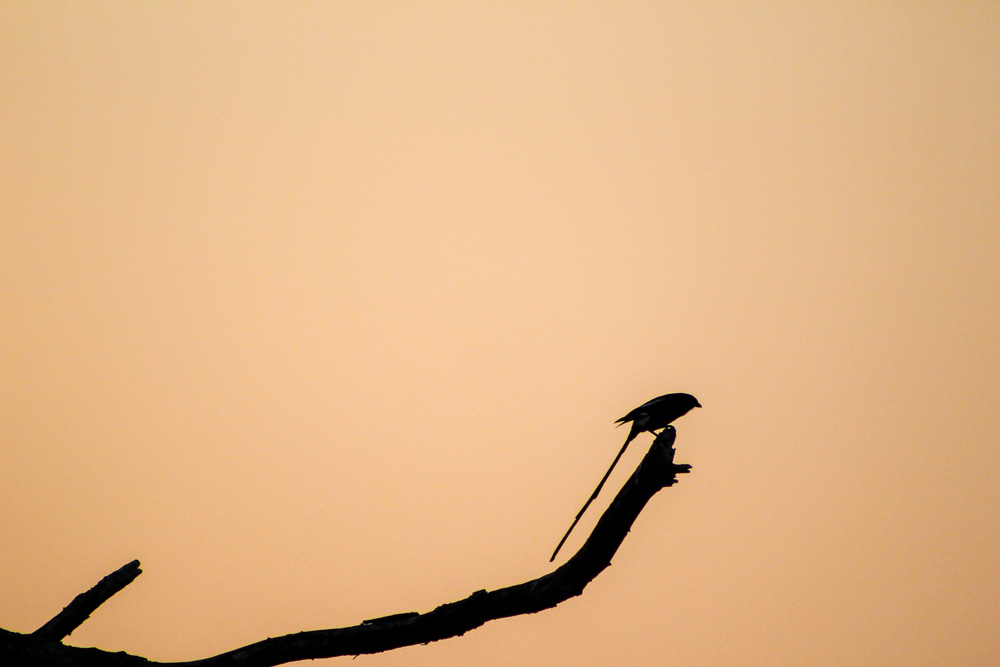 Helping develop young aspirations
The programme helps to make students aware of their own unique abilities and that they have what it takes to acquire new skills and create stunning photos of wildlife and the natural world. By holding exhibitions and publishing their photographs, the students' self-esteem and aspirations grow.
SIKHULILE NGWENYA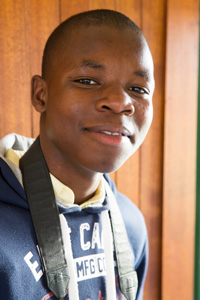 Sikhulile is 17 years old and in grade 11 at Frank Magkinyane High School, Ludlow.
"I enjoyed taking pictures and using the camera properly, such as changing the ISO. I am really happy about conservation so long as the future generations get to see the wild animals. I wish many more children could do the Wild Shots Outreach course and explore their talent."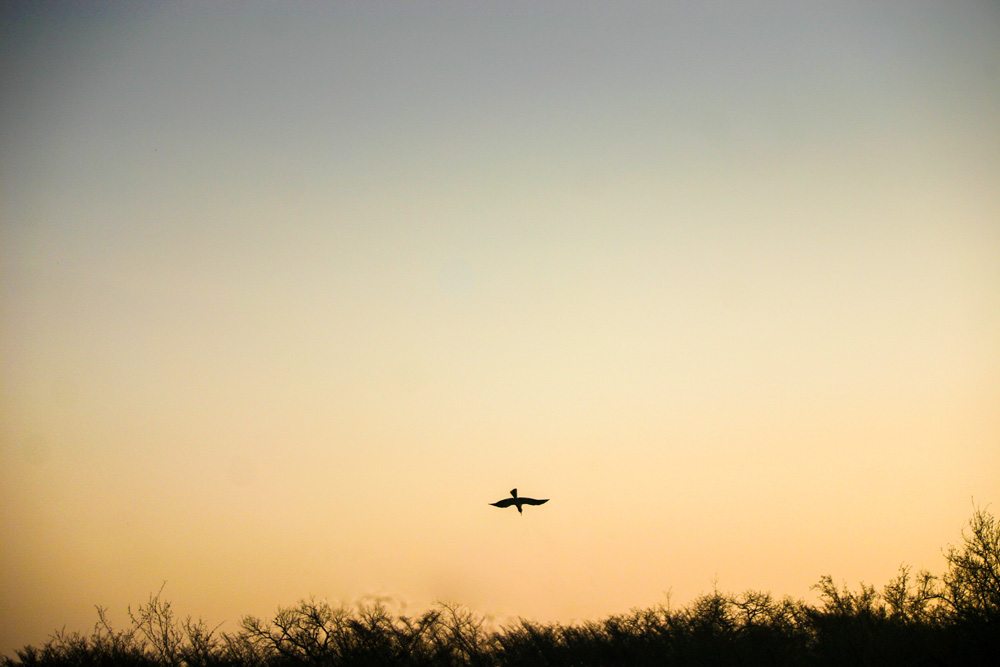 THAROLLO SHAI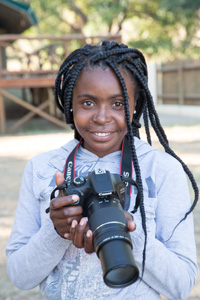 Tharollo is 16 years old and took part in a Wild Shots Outreach course with her friends from Relebogile School in Namagale, near Phalaborwa. Sefapane Lodges and Safaris hosted the course.
"I enjoyed learning to freeze the action most. I want a career in conservation when I finish school. I feel unhappy because some of our animals are living in unsafe places."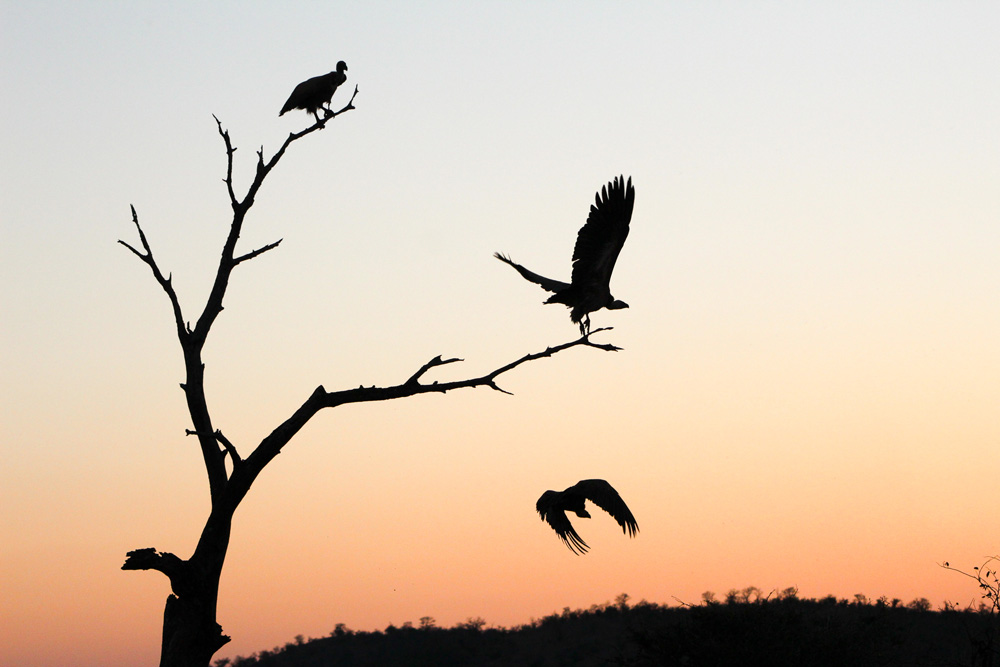 VAN ROOY SONDLANE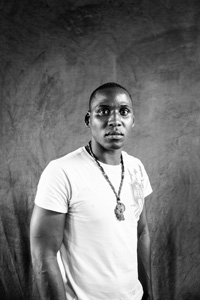 Van Rooy is 26 years old and works as an art assistant with the Seeds of Light NGO. He was part of a group of young leaders from the Acornhoek community chosen for a specially designed Wild Shots Outreach course.
"I want to use my photography to send out a message. All people must be aware of our wildlife and conservation. I am going to use photography in my art and my art teaching."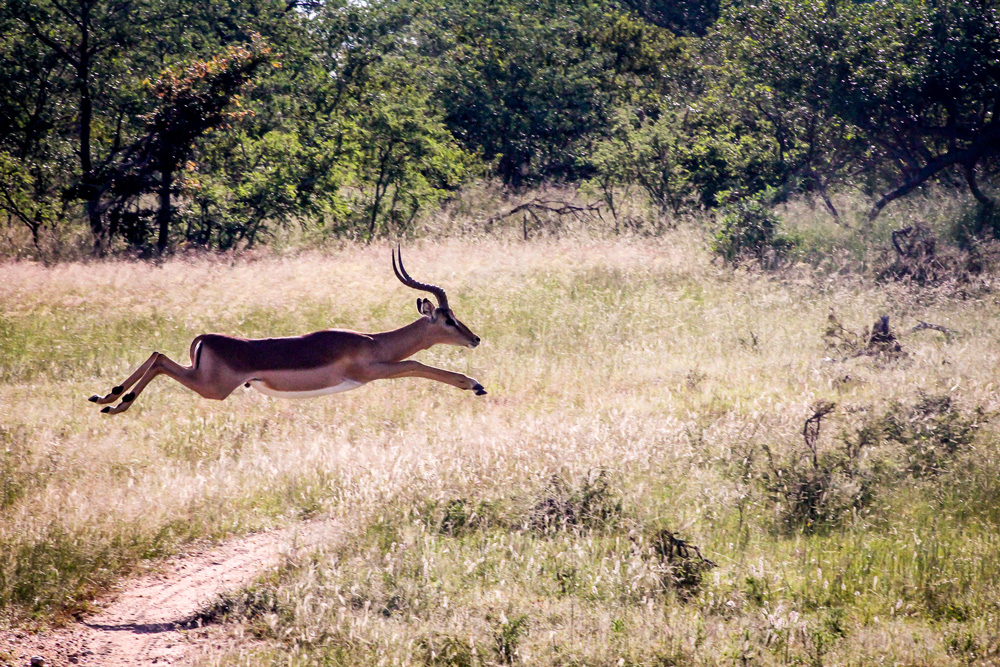 VUSI MATHE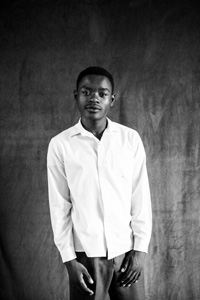 Vusi is 18 years old and took the Wild Shots Outreach course at Madizi High School. They did their game drive in Sabi Sands and were featured in a video made by Beautiful News. His group attended the Wild Shots Wildlife Photography conference in Cape Town in September 2017.
"The best thing was the game drive, but I loved learning to use the camera. We have to conserve our wildlife for future generations. I want to work for Wild Shots one day."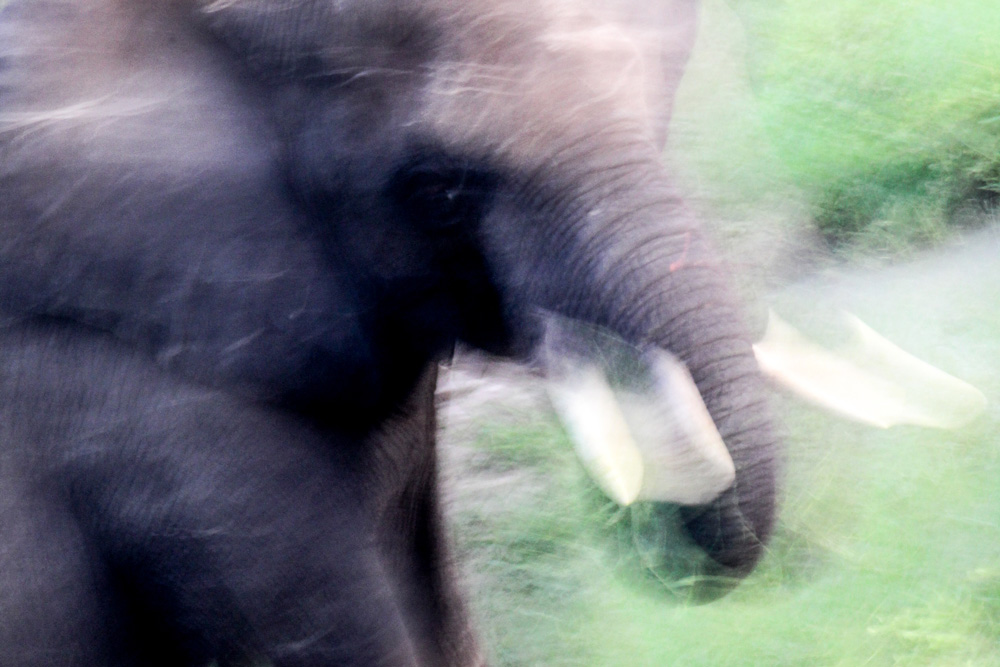 Subscribe to enjoy more stories like this.
---
TRAVEL WITH AFRICA GEOGRAPHIC
Travel in Africa is about knowing when and where to go, and with whom. A few weeks too early / late and a few kilometres off course and you could miss the greatest show on Earth. And wouldn't that be a pity? Search for 
your ideal safari here
, or contact
 an Africa Geographic safari consultant
 to plan your dream vacation.
---

ABOUT THE AUTHOR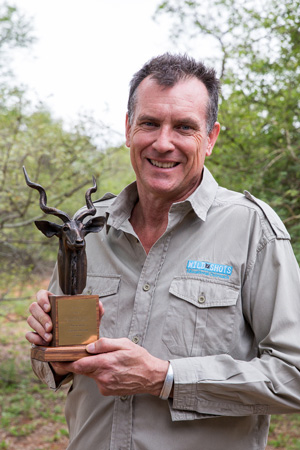 Mike Kendrick is the founder and director of Wild Shots Outreach. Mike is an experienced senior leader in education, teacher of Life Sciences and Photography, and outreach specialist. He has run 32 courses with 291 graduates since starting the programme in late 2015.
He is a published photographer at international and national level. Publications include Africa Geographic, Travel Africa, Wanderlust, Hello magazine, Beeld and Wild magazine. He is the photographer of choice for NGOs such as Elephants Alive, Conservation Action Trust, Cheetah Outreach and Birdlife International SA and a photographic tutor for guide training agencies such as Bushwise.
Wild Shots Outreach recently won the SANParks Kudu Award for the best environmental education programme.
If you would like to contact Mike, you can reach him via email, mkmikekendrick@gmail.com or you can contact him on 072 281 3157.