SATAO 2 is dead, and another of the last tuskers left in Africa has been poached, leaving only 6 of these giants in the Tsavo Conservation Area in southern Kenya. This is a devastating blow to elephant conservation and to super tusker genes.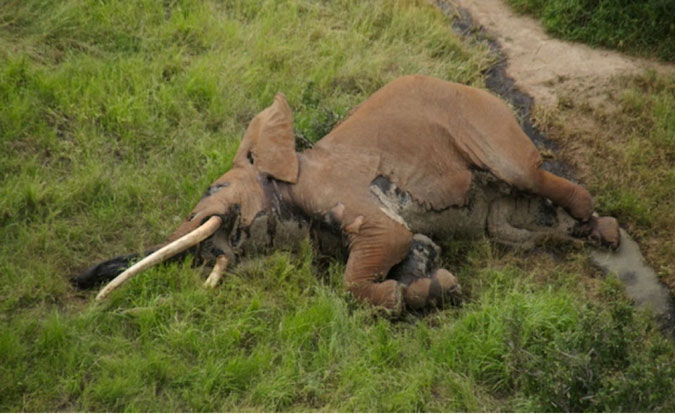 SATAO 2 was named after SATAO, the iconic giant who was poached in 2014 and was one of the largest tuskers left on Earth. A 'tusker' is an elephant whose tusks each weigh in excess of 100 lbs / 45,45kg. The tusks of Satao 2 weighed 51kg and 50.5kg.
Kenya Wildlife Service (KWS) rangers discovered the gruesome kill site before the poachers had the time to remove the tusks. Although not totally certain, indications are that SATAO 2 was killed by a poison arrow. In subsequent investigations, two people have been apprehended and weapons seized. KWS continues to work hard to rid Tsavo of poaching teams that roam the reserve.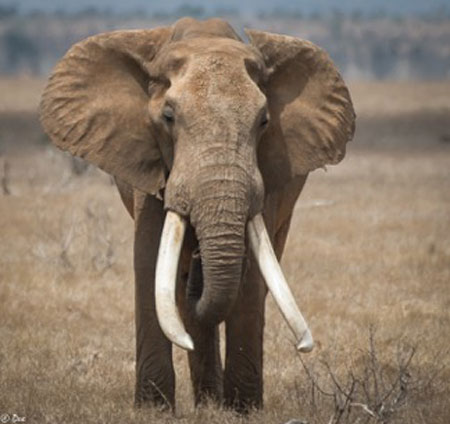 The massive 44,000 km² Tsavo Conservation Area (twice the size of South Africa's Kruger National Park) is home to the highest population of large-tusked elephants in the world, with 6 'super tuskers' (of approximately 25-30 in the whole of Africa) and 15 emerging tuskers (young bulls who have the genes and potential to become tuskers). There are also 7 cows with tusks reaching the ground that are being monitored.
Elephant populations in the area crashed due to poaching from the highs of 45,000 in the early 1970's to fewer than 6,000 in 1989. Since then the population has recovered to 11,000 (last aerial census in 2014) due to the formation of the KWS and the international ban on ivory trade – although there has again been an increase in poaching since then. For further information see our magazine issue The Silent Giants of Tsavo.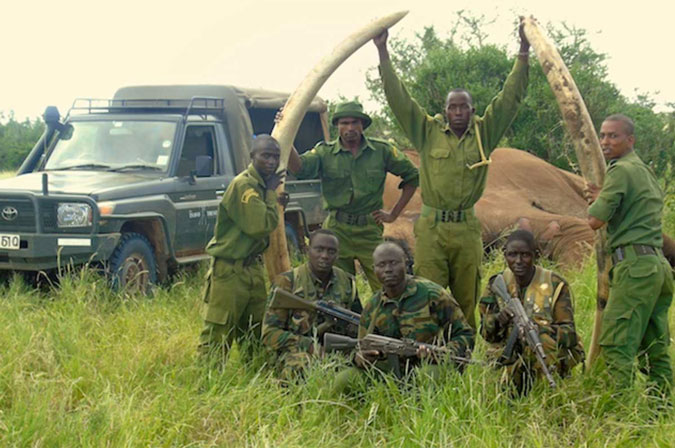 The Tsavo Trust operates the Big Tusker Project in conjunction with KWS and focusses on aerial and ground surveillance and data capture, backed up by the KWS' rapid reaction teams that deal with poaching incidents.
SATAO 2's death, and the recent spike in poaching, represent a significant threat to the world's last-remaining tuskers and to Tsavo's precious elephant population. PLEASE consider supporting the Tsavo Trust in their brave battle to keep these elephants safe from the ruthless poaching syndicates.
Tsavo Trust CEO Richard Moller would like to see one or two of the iconic Tsavo super tuskers enjoy a Presidential Security Decree, as was the case with the famous tusker called Ahmed of Marsabit National Park in Kenya in the early 1970s. If successfully repeated, this will be a momentous achievement in conservation leadership by an African president.
The Tsavo Trust urgently requires your financial support. To find out more and donate please visit their website