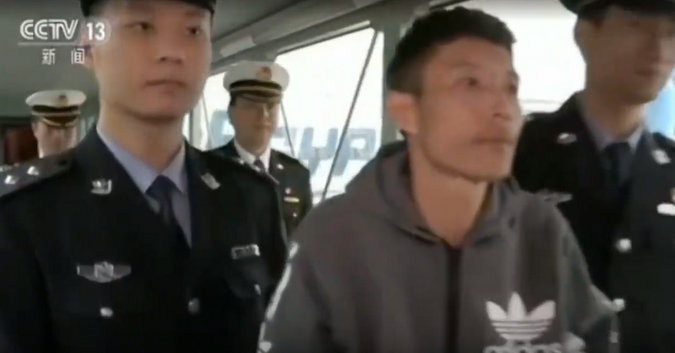 Chinese authorities have nabbed all three identified members of a major ivory trafficking syndicate first exposed by the London-based Environmental Investigation Agency (EIA) in 2017, according to a statement released by EIA.
In the 2017 report titled The Shuidong Connection: Exposing the global hub of the illegal ivory trade, EIA revealed that the largest hub for ivory trafficking is based in Shuidong, a small remote town in the southern province of Guangdong in China. The exposé was the result of three years of undercover operations during which EIA investigators infiltrated one of the Shuidong groups and detangled the syndicate's modus operandi, from the methods the group used to source raw elephant tusks to shipping and selling the tusks in China and managing profits. According to the Shuidong group, up to 80% of all poached ivory that made its way to China from Africa was first smuggled to Shuidong.
EIA investigators identified three men from the syndicate – Ou Haiqiang, Xie Xingbang and Wang Kangwen – and confidentially shared the information with relevant Chinese authorities before the report was published. They shared the information with the urgent recommendation that China would use this new information to crack down on this illegal activity. In an impressively prompt response, the China Customs Anti-Smuggling Bureau (ASB) launched an extensive raid involving up to 500 officers in several locations in Shuidong and surrounding areas.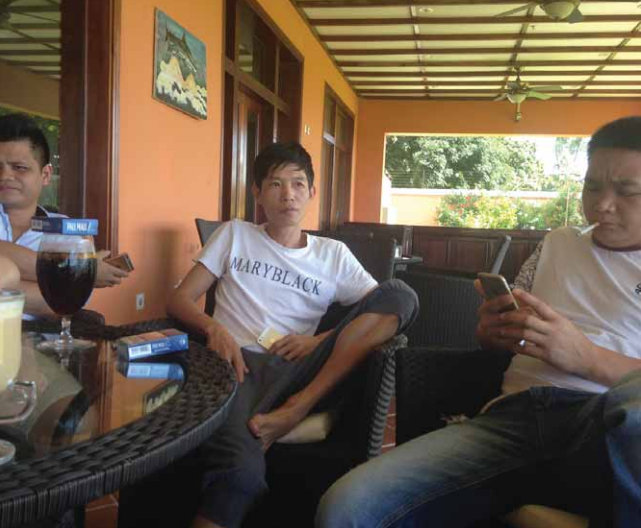 Wang Kangwen was arrested during the raid and received a jail term of 15 years. Xie Xingbang, based in Tanzania at that time, voluntarily returned to face trial, after which he was jailed for six years.
Finally, the China Customs ASB announced on 5 January 2019 it had apprehended and repatriated Ou, the last of the three main culprits linked to the Shuidong wildlife crime syndicate, from Nigeria.
"We are very pleased to see such robust enforcement action taken by the Chinese authorities in response to the information provided by our investigators," said Julian Newman, our Campaigns Director.
Chinese law enforcement actions based on EIA's intelligence have now led to the dismantling of two ivory trafficking syndicates in southern China and the apprehension of multiple criminals.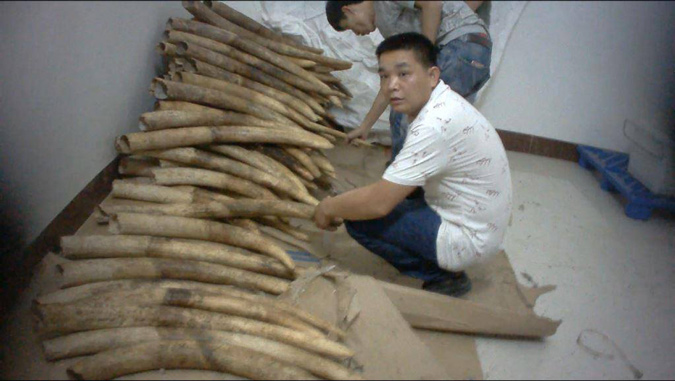 Watch footage of the arrests below (© EIA)
httpv://www.youtube.com/watch?v=6lD_UDOriyU