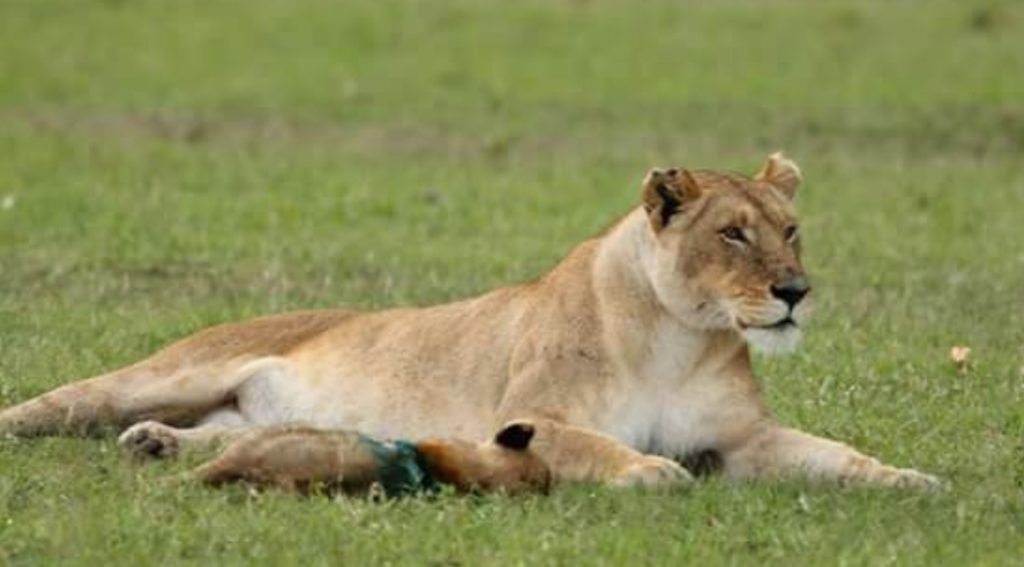 A tiny lion cub from the famous Ridge Pride in Kenya's Maasai Mara National Reserve was speared during what appears to be a human-wildlife conflict incident. The cub was impaled into the ground by the spear and unable to get away, but its mother refused to leave the scene and stood guard. The culprit has yet to be found.
A team led by vet Dr. Njoroge was flown in from Nairobi to attend to the cub and, after successful treatment (disinfecting and stitching up the wound), the cub was released back to its mother and appeared to be recovering well. The wound missed vital organs and was not deep. The lioness lost another cub to buffaloes recently and a third cub was injured – probably during a fight with other lions.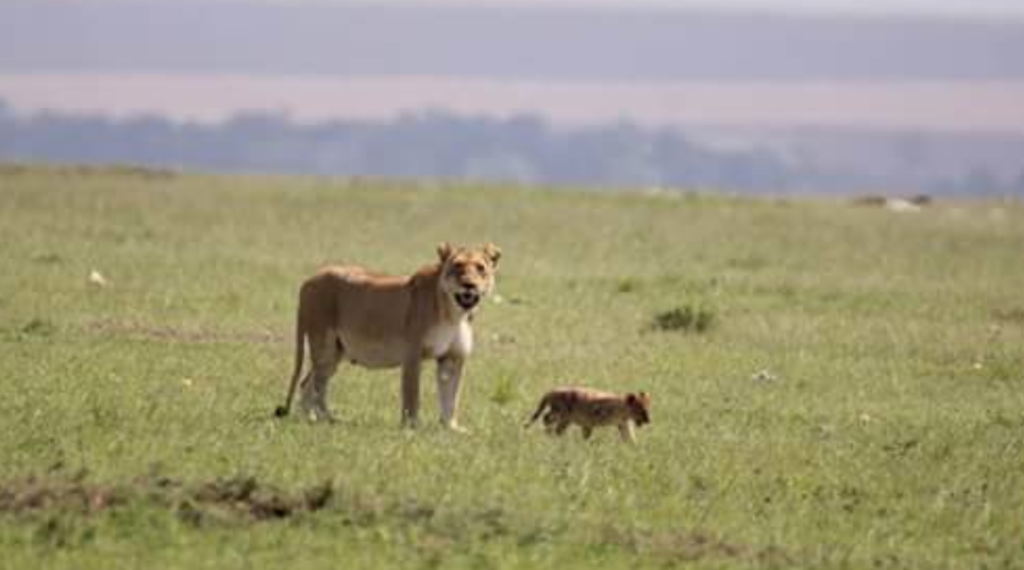 Lions cubs lead a tough life and there is a very low survival rate (25% in the case of males) due to injury, illness, predation (by hyenas, leopards and crocodiles), being attacked by buffaloes, and infanticide when rival males kill or chase away incumbent pride males and kill the cubs.
Human-lion conflict is nothing new in the Maasai Mara area, as is apparent in this news stories: Famous Marsh Lions Poisoned in the Maasai Mara.
Video: The impaled cub next to its protective mother © Janine Fraser