Professional rugby player David Pocock, and his partner Emma, are ambassadors for Wild Ark. WildArk is closely linked to EcoTraining and together they aim to spread the message of conservation.
David took a six-month sabbatical from rugby this year and spent some of his time in South Africa with EcoTraining and WildArk. According to the website, "WildArk's mission is to secure parts of identified green belts around the world to protect the rich biodiversity of these areas as a way of conserving wildlife, while creating research and experience opportunities for people to reconnect with nature and to become inspired to protect it."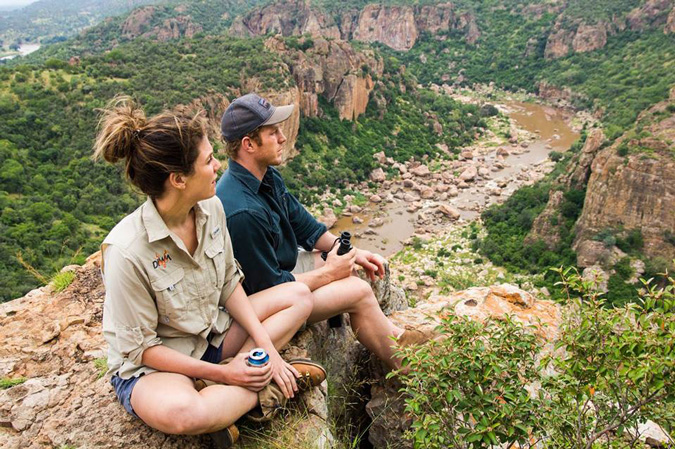 Below is a short extract of a press release from earlier this year:
"International rugby star, David Pocock of Australia, will kick off his six-month rugby sabbatical in South Africa this Friday, 3rd February, 2017. He joins EcoTraining and their new partner, WildArk (Australian conservation organisation), to announce the acquisition of their wildlife conservancy in the Limpopo province. EcoTraining, Africa's leading nature guide training organisation, is beyond excited to add this conservancy to their diverse offering of six prime wildlife areas in southern Africa and Kenya.
Pocock, who is an ambassador for WildArk, will join Australian founders' Mark and Sophie Hutchinson of Sydney and EcoTraining Managing Director Anton Lategan of South Africa, on the company's first property, known as 'Pridelands'.
WildArk and EcoTraining plan to develop ecotourism and education opportunities that include establishing an EcoTraining camp on Pridelands as well as engaging local school children to connect with nature through the property on a regular basis."
David and Emma travelled with WildArk to the EcoTraining Makuleke Camp to learn about the art of animal tracking and explore the amazing area of Pafuri in the Northern Kruger region.
httpv://youtu.be/6unZDz2qPcg