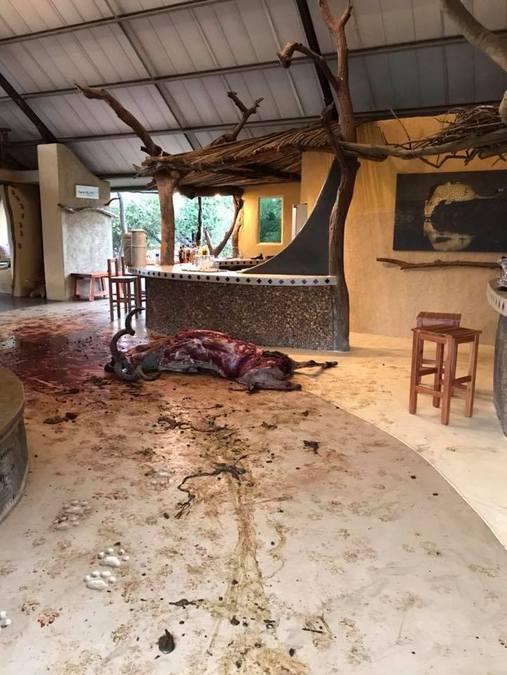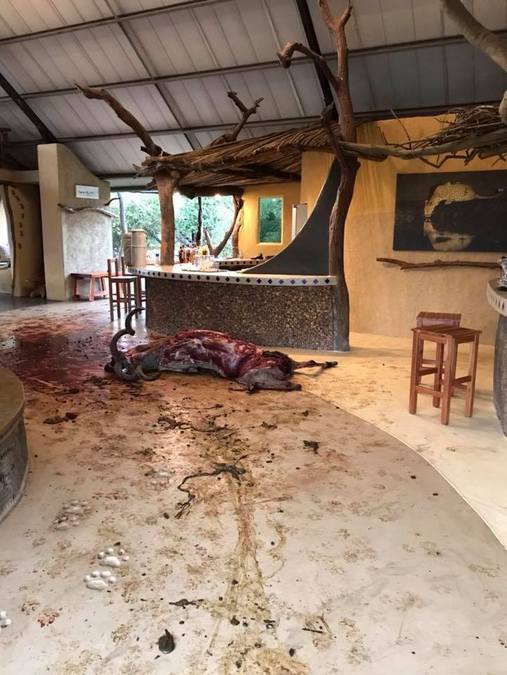 Written by Africa Geographic Editorial and Kavinga Safari Camp
Staff members at Kavinga Safari Camp in Mana Pools National Park, Zimbabwe, had a surprising start to their morning when they were woken up to find 14 hyenas has taken down an adult kudu bull in their main reception area.
Sharing the find on their Facebook page, they said that it was going to "take quite a few buckets and mops to clean up this mess!"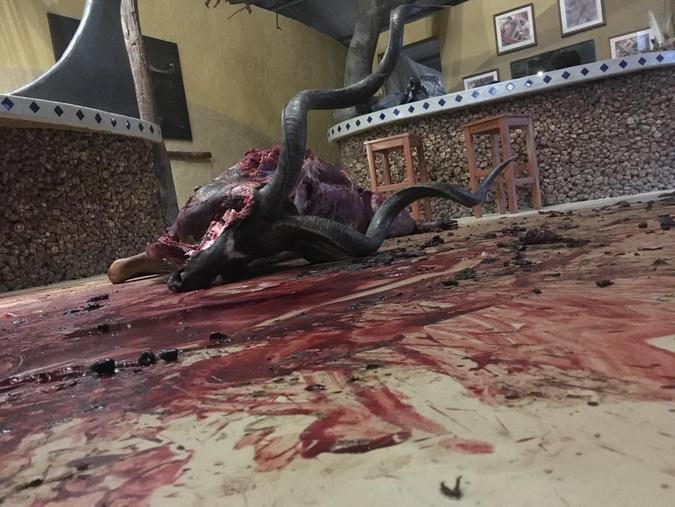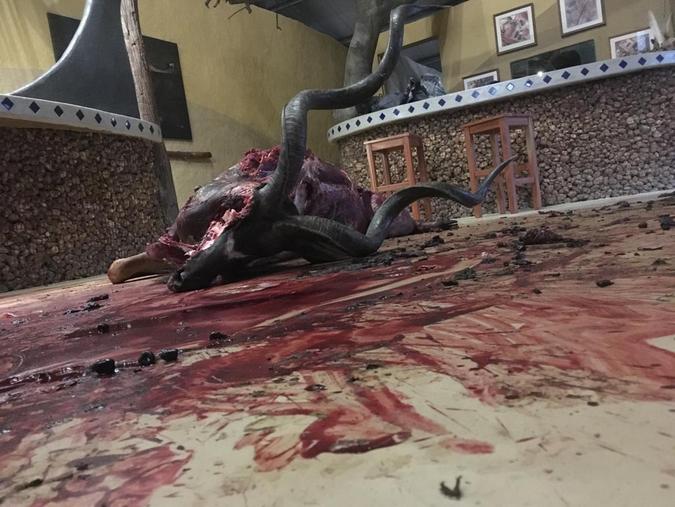 The dramatic photos show the kudu lying dead in a large pool of blood in the middle of the reception area, with bloody paw prints covering the rest of the polished floor.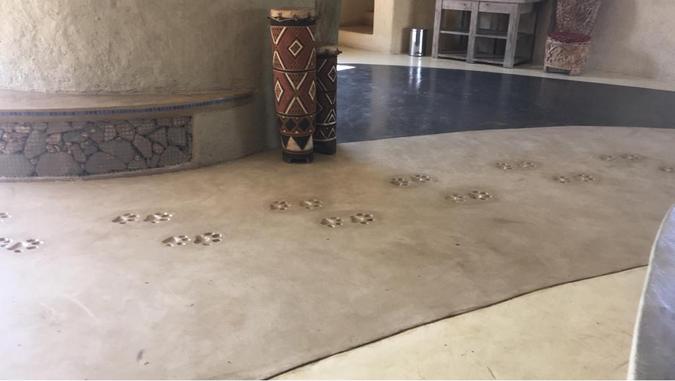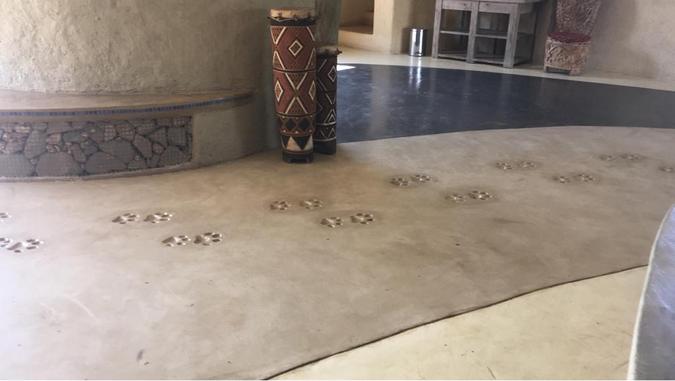 Some readers pointed out on their Facebook page that they also noticed lion spoor (foot prints) around the scene of the crime. Kavinga replied saying that the visible lion spoor is set into the floor as decoration.
According to comments left by Kavinga on their Facebook page, the hyenas were startled by their staff coming in for morning clean-up. They then pulled back to let them continue feeding, waiting until they left before entering the area.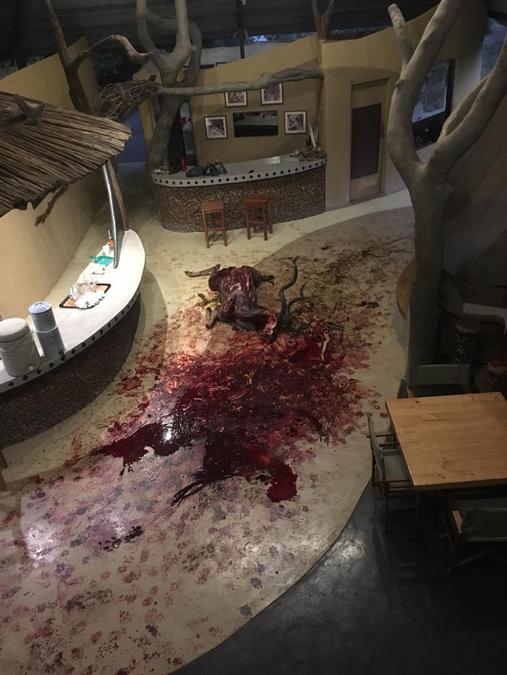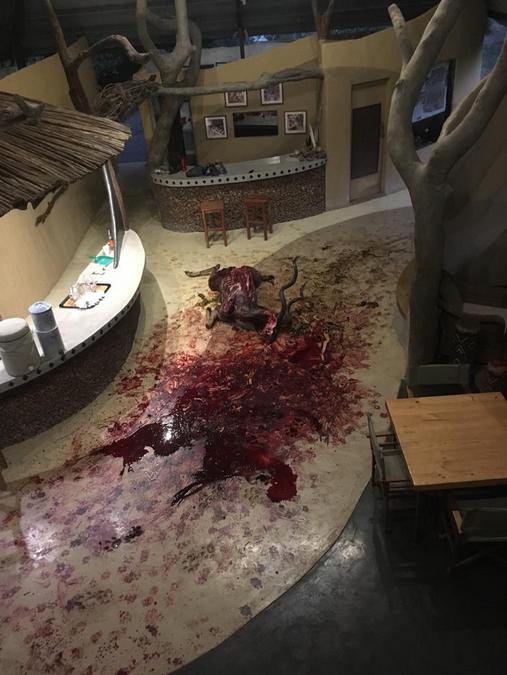 Kavinga also shared video footage that shows the moment staff members, armed with rifles, came upon the carnage in the early hours of Thursday morning.
On their Facebook page they said: "We had a CSI moment in camp in the early hours of this morning. The guests don't have to walk far for a wildlife experience today!"
Eventually they managed to clean up the mess, saying on their Facebook page: "…we managed to clean up the mess with lots of buckets of water, a hose cleaning detergent and hard work, but all paid off – our camp is clean again, and our guests are happy, safe and having a beer at the same bar with lunch being served in the next 40 minutes. We did drag the kudu [outside] and the hyena returned to finish of their meal, the rest will be back tonight if the vultures leave some."
Below is a video that staff took during daylight hours before the cleaning began.
WARNING: Do not watch if you get squeamish at the sight of blood