Tipping while on safari is often a sensitive topic, and so we thought we would provide a few guidelines. The first and most important point is that tipping in entirely your decision and you should never feel obliged to tip anyone. Be aware though that your tip can make a big difference to staff at lodges, and it is always truly appreciated. Also be aware that there are many people who play a role in making your safari experience a great one – most of whom you never meet in person.
Here are a few general guidelines which travellers wanting to tip can follow.
♦ How much do I tip?
Guide/Tracker: Your guide and tracker are central to the success of your safari. You'll have plenty of time to connect with them and, by the end of your trip, they might just be your new best friends. With guides, it's customary to leave a tip on your departure. What you choose to leave is totally up to you, but a general rule of thumb on safari is to tip your guide a minimum of US$10 and your tracker US$5 per person per day.
Guests that are returning to a lodge that they have visited before, sometimes even bring small, personalised gifts for their guides. Alternatively, the lodges will generally give you a guideline for tipping and gifting if you ask them.
Camp/Lodge Staff: There is a lot that happens behind the scenes of your safari and it's important to consider and acknowledge all the wonderful people who look after the lodge. From housekeepers, to wait staff, to chefs – they all deserve to be thanked appropriately! Most safari lodges and camps have a communal tip 'jar' and a minimum of US$10 to US$20 per day is considered reasonable.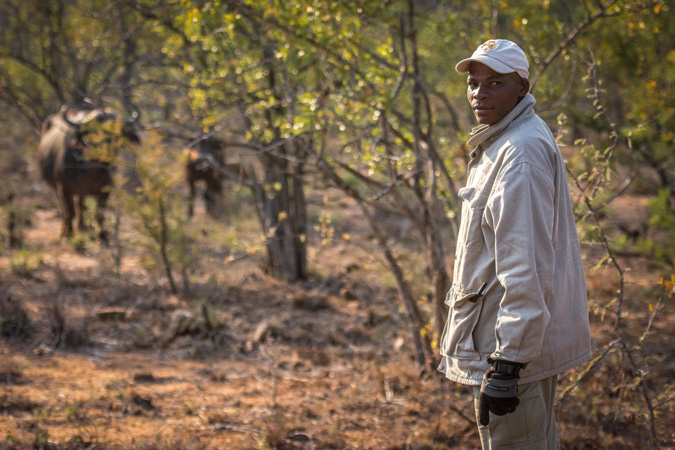 ♦ How do I tip?
Most lodges will provide you with envelopes to place the tips in. These can then be handed directly to the staff member it is intended for, or to management to distribute depending on the lodge's process. If you would prefer not to leave cash, most places will also accept online payments if you let them know.
♦ Currency
East Africa: Tips can be given in US$. However, the local currency is preferred for small tips.
Southern Africa: Lesotho, Swaziland, Namibia, Zimbabwe and some areas of Mozambique accept South African Rands (ZAR) as tips, as well as their local currencies. Zimbabwe has no local currency and accepts US$, Botswana Pula and ZAR. Recently, they've also been accepting the Indian Rupee, Australian Dollar, Chinese Yuan and Japanese Yen.
Note: You will be offered currency exchanges by people on the street throughout Africa. It may be tempting to avoid the conversion commissions; however, this practice is illegal and should be avoided at all costs.
For any more advice about travelling to Africa, or help planning your safari trip, get in touch with us.