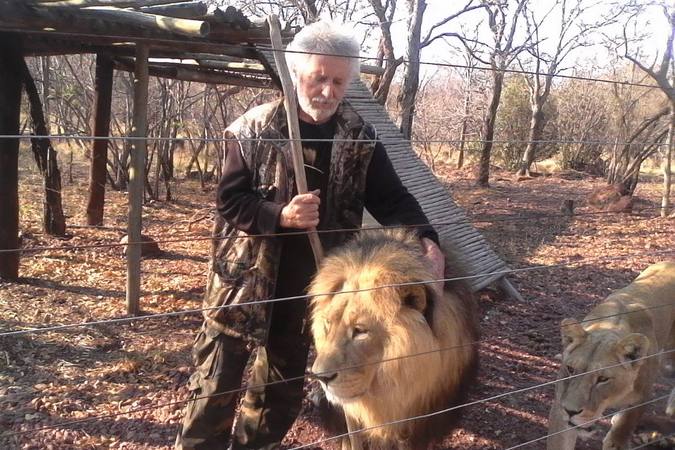 Three lions have been shot and killed at a lion camp after one attacked and mauled the owner to death. Leon van Biljon (70), also known as "The Lion Man", was mauled in an attack by one of the lions he worked with at the Mahala View Lion Game Lodge in Hammanskraal, north of Pretoria, in South Africa on Tuesday.
Mr van Biljon worked closely with the three lions – Rambo, Nakita and lioness Katryn. He would socialise and walk with the adult lions and lioness inside their enclosure. He offered "exclusive lion lectures, feedings and game drives for guests," according to the lodge's website.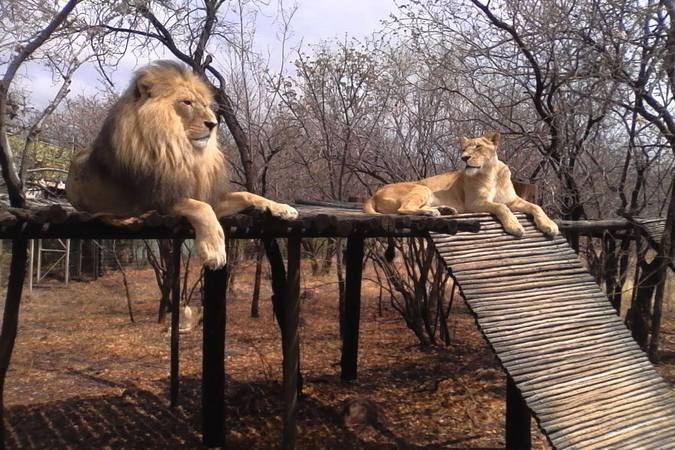 Sources say that Mr van Biljon was attending to a broken fence inside the lion enclosure and had his back turned to the lions when one of them attacked him from behind, grabbing his neck. Emergency services quickly arrived at the scene but were unable to attend to him as the three lions were nearby. The lions were subsequently shot dead by staff members in order for medics to attend to Mr van Biljon, who was pronounced dead at the scene.

"We received a call of a lion attack on Tuesday. When we arrived on the scene the patient was unresponsive and was declared dead after succumbing to his injuries", said Best Care Ambulance Service spokesperson, Xander Loubser.
The lodge is near Dinokeng Game Reserve, where last year a woman was mauled to death by a lion at Kevin Richardson's Wildlife Sanctuary.