Rescuing Rhino is an illustrated children's story about an orphaned baby rhino, dealing with caring for orphaned wild animals and the plight of the rhino. The creators of the book, Chameleon not just for kids Books, have launched an innovative crowd-funding campaign to raise funds to print the Rescuing Rhino book so that they can get it into as many schools, libraries and homes as possible – conserving through education.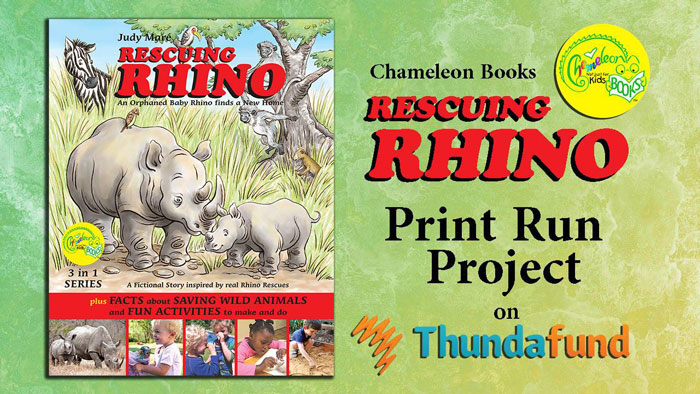 Anyone who contributes to the initiative will receive books to donate to charities and schools of their choice. The author and illustrator of the books, Judy Maré, believes that, "the more children read, the more they will understand the need to protect the world and the amazing animals in it, especially the rhino."
In the build up to World Rhino Day, Judy will be holding a garden fundraiser in Cape Town on Sunday the 20th of September from 2pm to 5pm in order to raise funds for the campaign. Everyone is welcome, so bring your friends and family to enjoy some fun in the garden, learn some history of the area and have a cup of tea with the Chameleon Books team.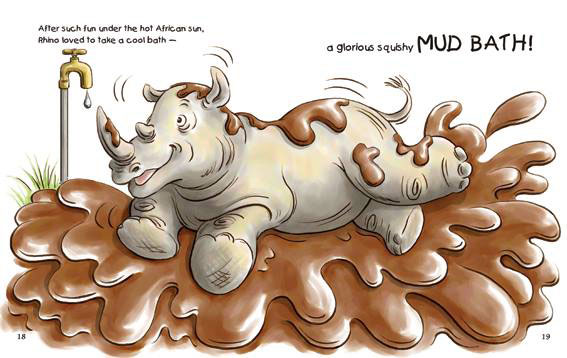 A representative from Thundafund will be on hand to answer any crowd-funding questions and to help with any pledges on the day.
Also, a FREE "The Dwarf, the Dragon and the Grumpy Giant" book (featuring various reptiles worldwide and their endangered habitats) will be given to the first child that finds a real live Cape chameleon in the garden!
Every little bit helps so support the campaign and you get your own copies of the Rescuing Rhino book to donate to a school or organisation of your choice once the campaign is complete. Visit the Rescuing Rhino Thundafund page to find out more about the initiative or find out about the fundraising event here.