Visitors to South Africa are spoilt for choice when it comes to sustainable tourism destinations in and around Cape Town. Indeed, the Western Cape is widely regarded as "Fair Trade Tourism Central" with easily the highest concentration of certified establishments and activities on the sub-continent.
Here's a pick of some of the leading Fair Trade Tourism certified hotels in the fairest Cape:
♦ Spier
An award-winning vineyard and globally lauded hotel, Spier is perhaps one of the best known wine estates in South Africa.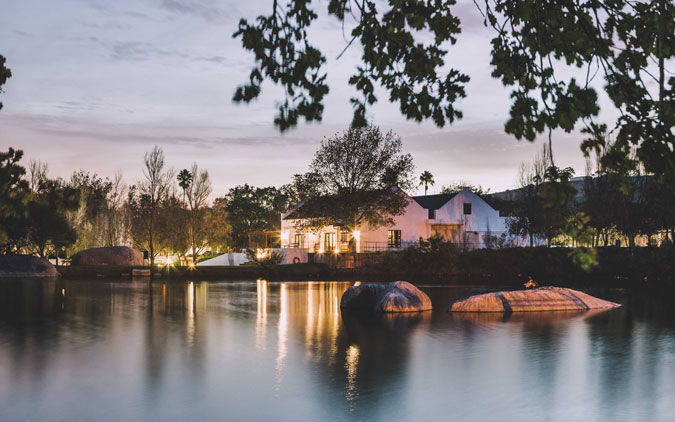 It is a founder member of Fair Trade Tourism, being one of the first four businesses to become certified when the organisation began. So whether you are staying for a long-weekend, tasting one of their vintages, touring the estate on a segway, eating out in style at organic restaurant Eight or picnicking in the grounds, a visit to Spier directly contributes to changing lives and conserving the environment.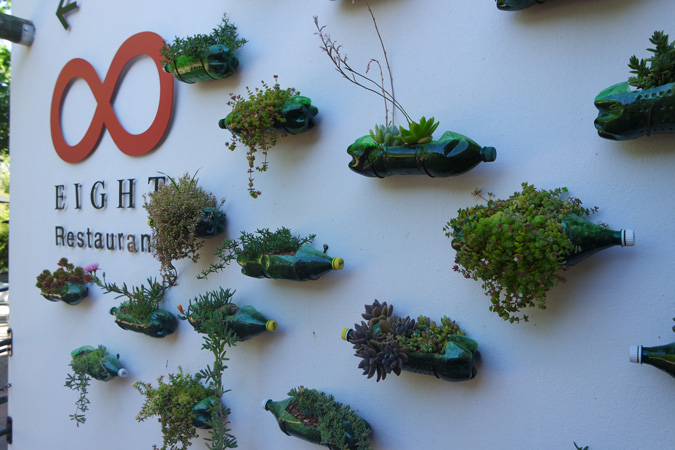 ♦ Vineyard Group
With three pioneering hotels under one banner, The Vineyard Group offers sustainable travellers great accommodation options in Cape Town and the famed Cape Winelands, all dedicated to sustainable tourism practices.
The Townhouse, located close to Parliament and the picturesque Company Gardens in Cape Town's CBD, is perfect for a weekend break or as a business base, with its excellent restaurant, relaxed cafe and state-of-the-art conference centre.
Oude Werf in Stellenbosch is located on the site of South Africa's first church and is said to be the oldest continuously running hotel in the country. With its intimate atmosphere and old-world charm, it's a great base from which to explore the Winelands.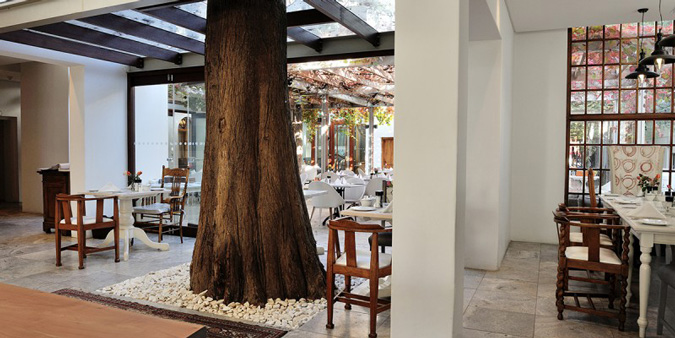 The Vineyard, located in Newlands on a seven-hectare riverside garden estate that slopes up towards Table Mountain, is quintessential urban bliss. Combining modern chic and historic ambience, this hotel is regarded as one of Cape Town's gems.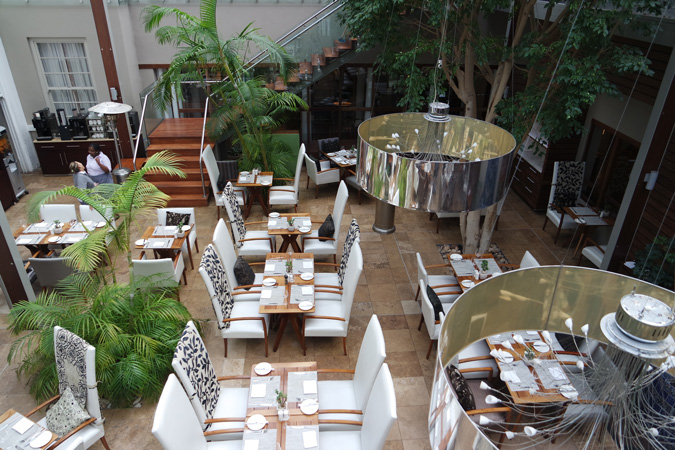 ♦ Bartholomeus Klip
An exclusive getaway an hour's drive from Cape Town, in the heart of the Winelands, this country house is located on a working farm and surrounded by a 10,000ha nature reserve. Since opening in 1997 Bartholomeus Klip has been committed to its local community and to protecting the biodiversity of its own small slice of the Cape Floral Kingdom. For the more energetic it offers cycling and mountain biking through the reserve as well as kayaking or windsurfing on the dam. The more relaxed can opt for a good book on a secluded verandah overlooking the endless veld.

♦ Cascade Manor
The former South African home of Hastings Russell, the 12th Duke of Bedford, this charming family-run country house sits beneath the Klein Drakenstein mountains in Paarl.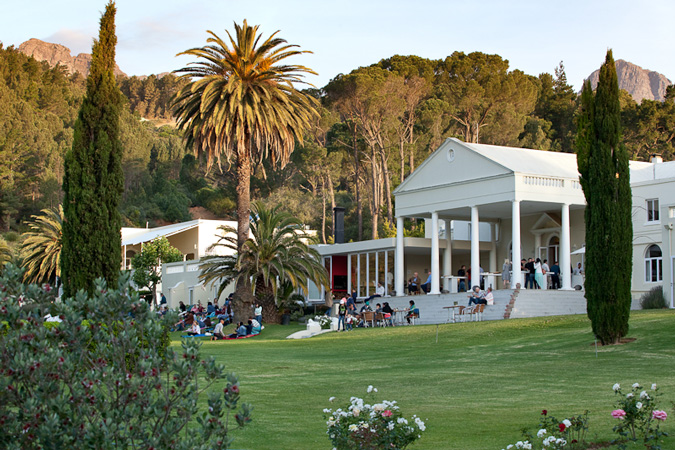 Surrounded by 100-year-old olive groves on a 23-hectare estate, it's the pretty waterfall and ever-present sound of running water that gives the hotel its name. Guests can stroll through the grounds and venture into the farmlands and nature reserve which surround it or make Cascade Manor a base from which to explore the Winelands.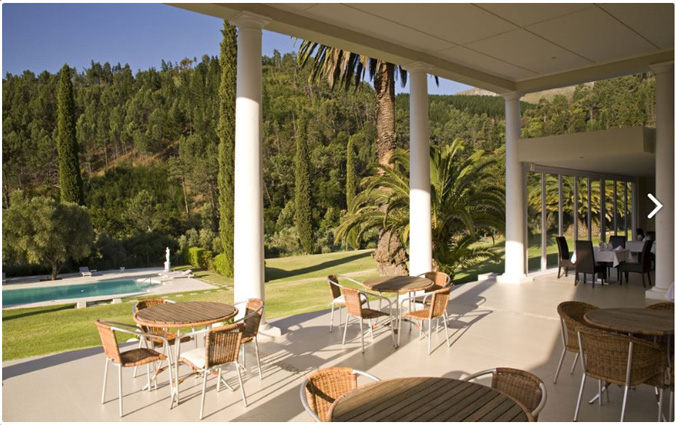 ♦ Jan Harmsgat Country House
Located just outside Bonnievale, near Swellendam, with the towering Langeberg as a backdrop, this pretty farmhouse has a long and fascinating history. Dating back to 1674, Jan Harmsgat's buildings used to be a wine cellar and slave quarters.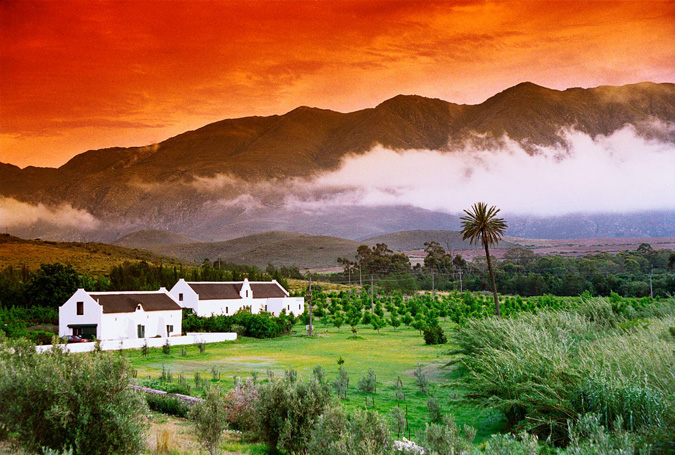 Today they make up a quaint boutique hotel situated on a 680ha working farm, surrounded by orchards, a vineyard and a nature reserve where you can find black wildebeest and other indigenous wildlife. Jan Harmsgat's staff come from the local community and live on the farm, they are part of the hotel's extended family and add to the warm, vibrant atmosphere.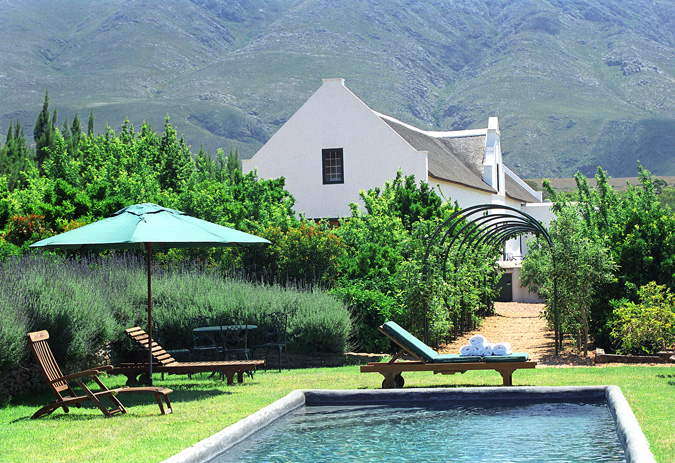 ♦ Hotel Verde
Hailed as Africa's greenest hotel, Hotel Verde, situated at Cape Town International Airport, is an innovative concept that proves luxury and sustainability can go hand in hand.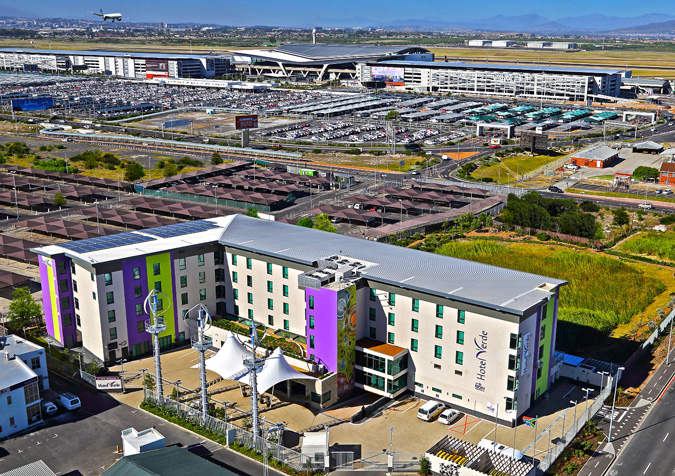 The 145-bedroomed hotel offers carbon-neutral accommodation and conferencing and was the first hotel world-wide to receive a double-platinum green building certification from the United States Green Building Council in 2015. Last year it took first place in the Urban Accommodation category at the Skål International Sustainable Tourism Awards.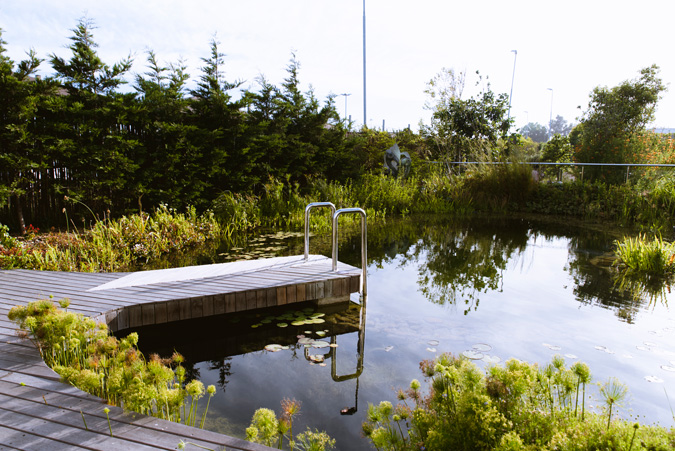 Please visit us for more information on these and other Fair Trade Tourism destinations.