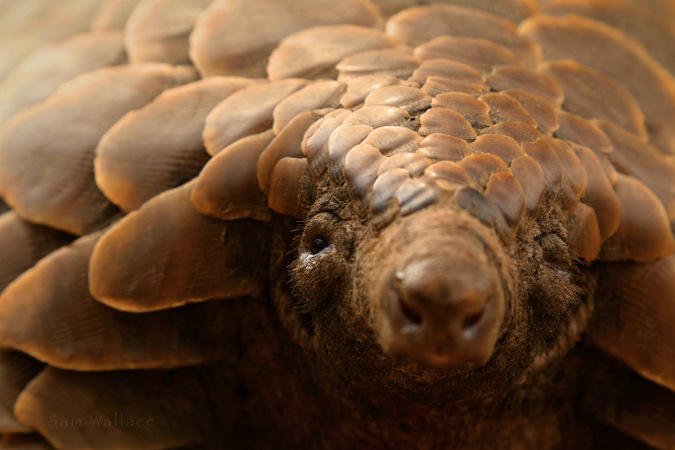 Written and photographs by Sam Wallace ~ private safari guide, zoologist and wildlife photographer
At the start of summer, the Central Kalahari Game Reserve in Botswana is at its driest. This makes it susceptible to the impact of bush fires – a vital part of savannah ecosystems. Newly burnt areas will often offer up sightings of more secretive animals as they move through areas that no longer have cover.
At the start of October, myself and a group of friends were treated to a sighting of one of the most sought-after animals on safari – the pangolin. Any discerning safari goer places this animal at the top of their wish list, mainly due to the rarity of sightings and the uniqueness of these special animals.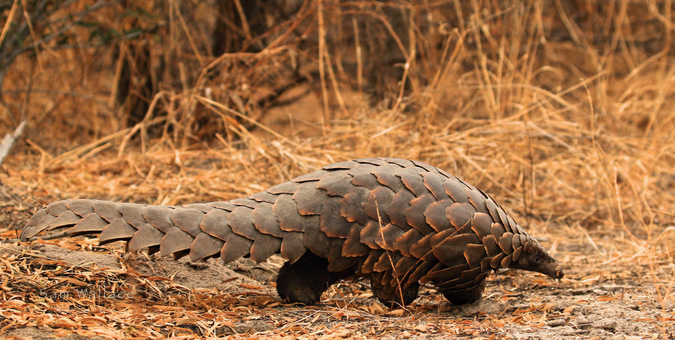 We were treated to a display of its defensive behaviour of curling itself up into a ball. They display this behaviour in an effort to protect their undersides, the only part of their body not covered in armour plating. Once it became used to our presence, it uncurled and continued on its way.
Watching it wander off into the bush balancing on two legs is a sight none of us will ever forget. How lucky we are!