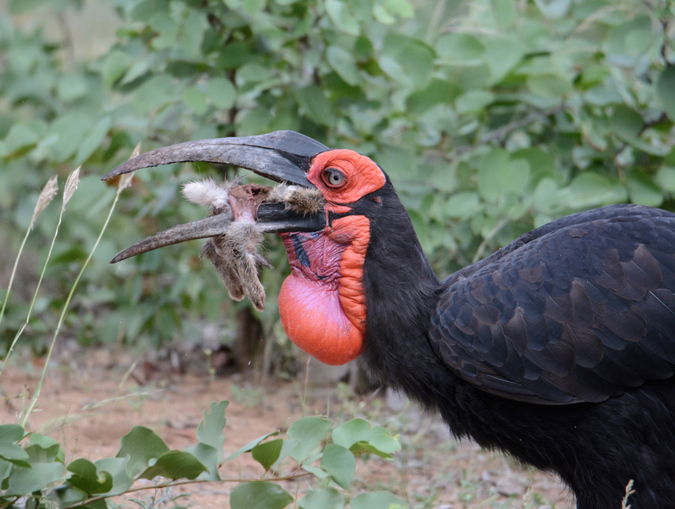 Written, and photographs by, Lisl Moolman
On the 16th April 2018, I was driving in the Kruger National Park in the Phalaborwa area, when I encountered a group of southern ground-hornbills foraging. I observed and photographed them as they fed on insects, worms and the like. Upon spotting something edible, a male hornbill would constantly call a female and she would hastily come to collect her prize.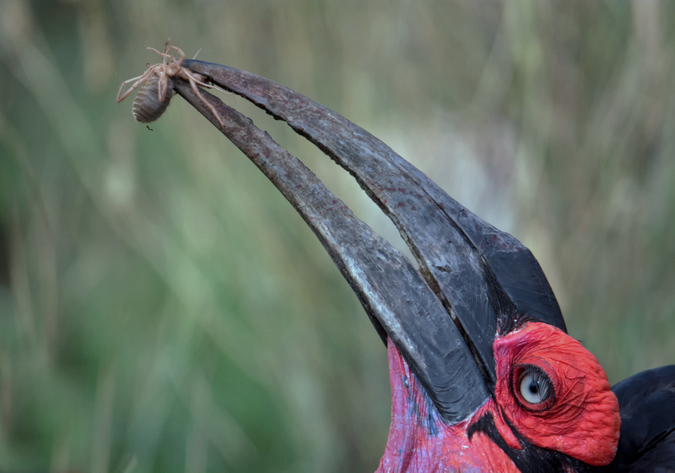 This continued for about 5 minutes and then to my surprise, the male grabbed a juvenile hare from its hiding place. Again he called the female and then she proceeded in killing the little hare.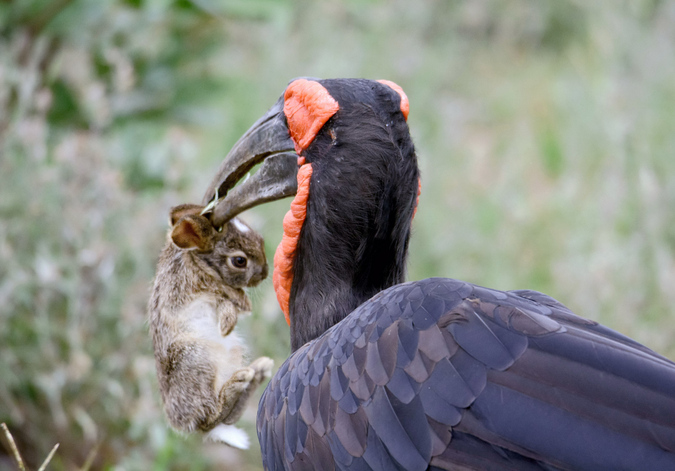 I was surprised and shocked simultaneously to see the size of the prey. Afterwards I read up on this, and it stated that they would feed on insects, reptiles and prey up to the size of hare.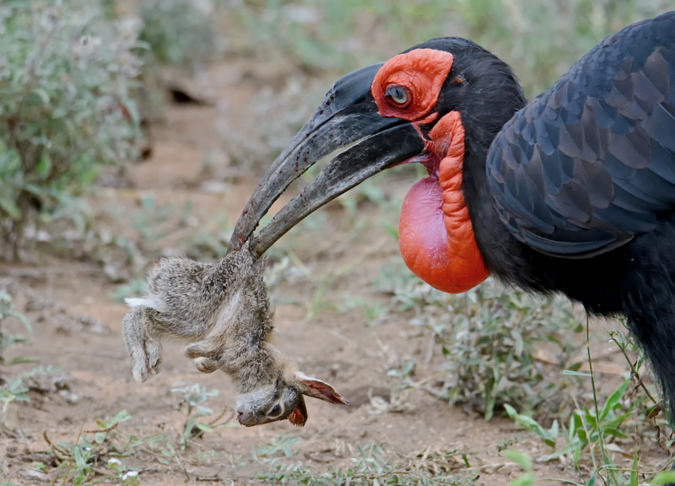 In a matter of 4 minutes she had killed and devoured her prey. Initially, in order to kill the hare, she impaled it with her long beak by repeatedly pecking at it.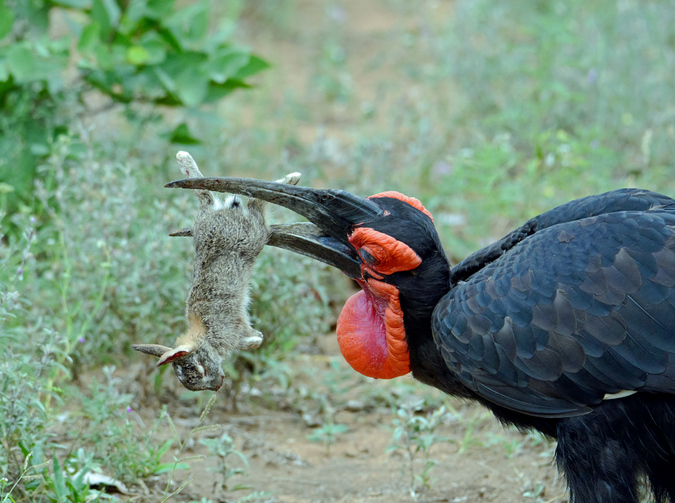 She then slammed it against the ground to start feeding on the bits and finished it off entirely after a couple of minutes.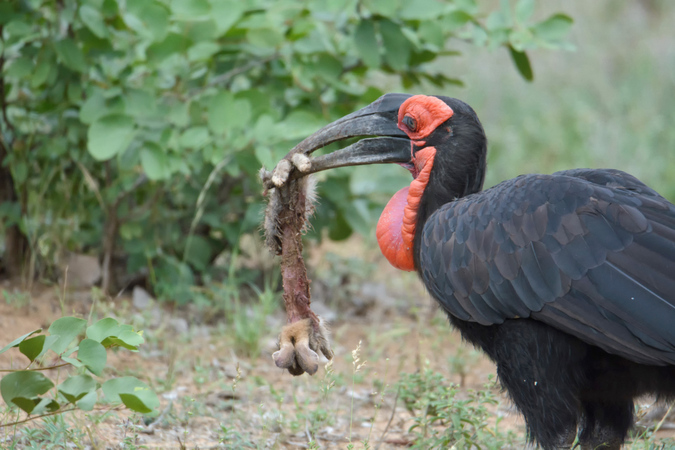 She didn't share it at all – a juvenile approached her and she made off with her meal to finish it in peace.