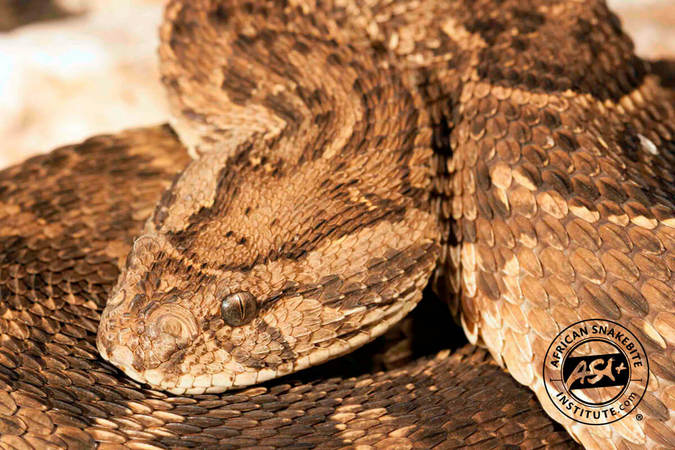 Media release from African Snakebite Institute
First aid for snakebites is problematic, largely because of all the myths and incorrect or outdated information that do the rounds. While sound advice is given in books like Snakes and Snakebite in Southern Africa, few people have access to such publications.
In light of the above, internationally renowned herpetologist and author Johan Marais of the African Snakebite Institute put together a free app called ASI Snakes, that covers the essentials of first aid treatment for snakebites. The advice is concise, accurate and simple to follow and understand. It also includes emergency contact numbers for snakebite incidences.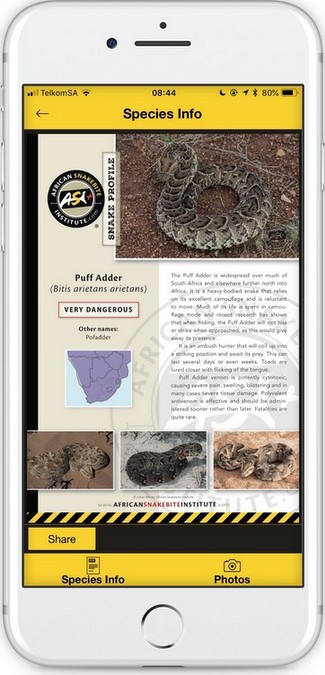 The medical treatment of snakebites is also covered and gives medical doctors quick and easy access to the published snakebite treatment protocols. These publications cover the diagnosis and treatment of snakebites including the use of antivenom.
For unwanted snakes in houses, gardens and business premises the app lists over 450 snake removers countrywide and divided into specific areas. To search and find a snake remover in your area is incredibly simple.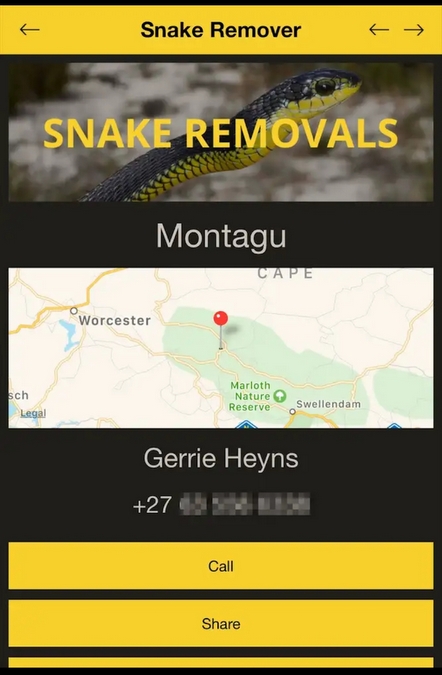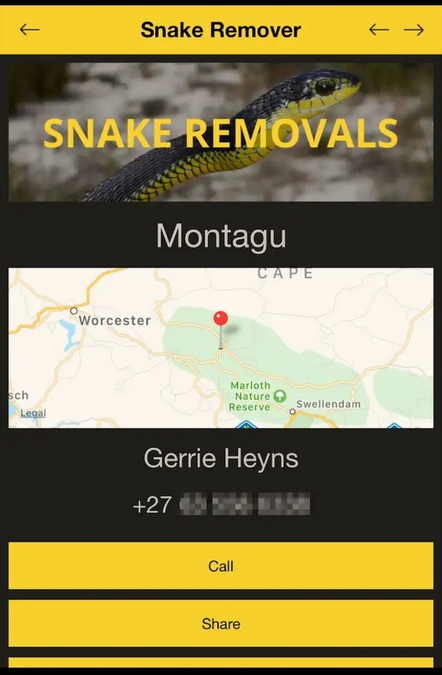 Should anyone encounter a snake and need it identified, a feature allows anyone to quickly submit a photograph for positive identification.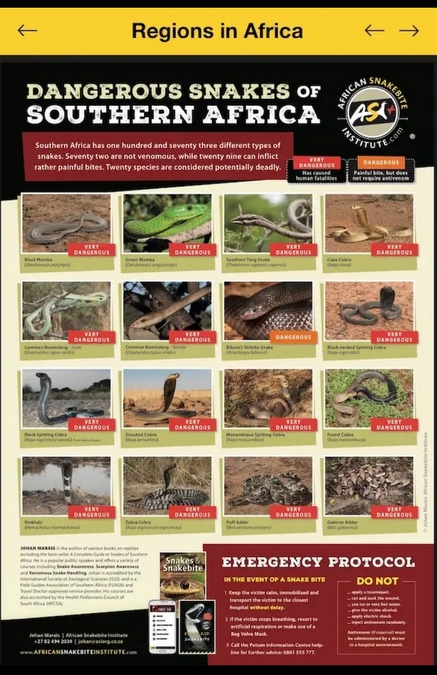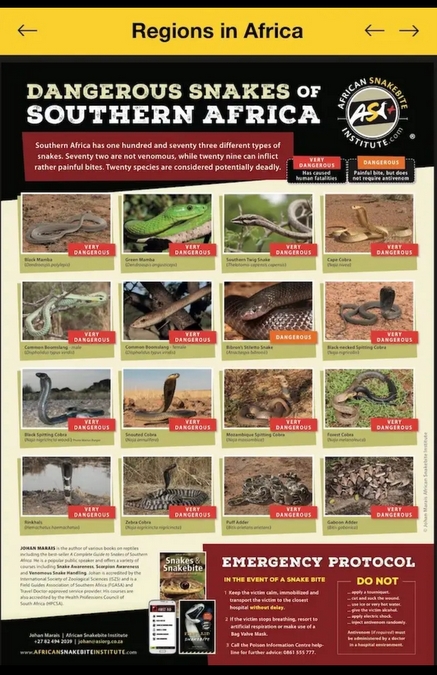 Lastly the app also has snake profiles of common snakes in southern Africa – each profile has four colour photographs, a distribution map and a short section on a snake species to assist with identification.
This free app had over 2,000 downloads in the first 48 hours.
Go to our website to download the app for iPhone and Android.