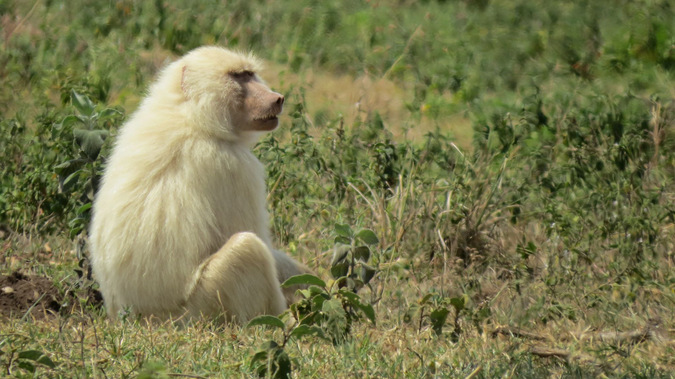 Written by Tracey Sawyer
Normally my days are spent in dry and dusty Maasai villages facilitating the training of Maasai women and men in permaculture (an Australian holistic and sustainable approach to agricultural ecosystems) through my NGO Testigo Africa. However on Thursday, 19th October 2017 I was on a rare recreational self-drive safari to Arusha National Park, in northern Tanzania.
The park is relatively small and easily accessible from Arusha town, but offers a delightfully diverse range of landscapes including a crater, lakes with flamingos and hippos, lush green forests, open plains and stunning views of Mount Meru.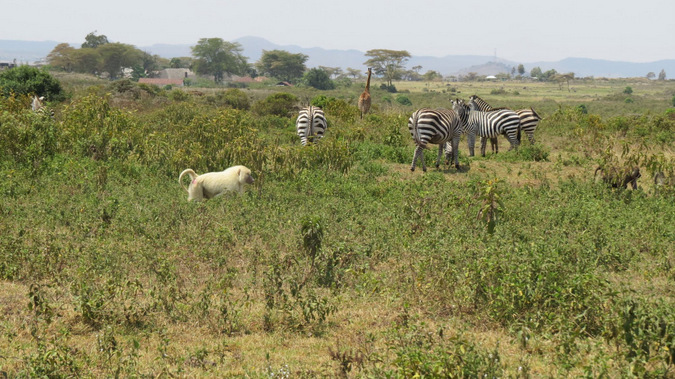 I was driving my three-door RAV4 on the road leading to the part of the national park called the 'small Serengeti' with Mount Meru standing majestically in front of me while I watched the nearby giraffes, zebras, baboons and buffaloes, when a brilliant flash of white caught my eye!
As I drove closer I was astonished to discover it was a baboon, with the most beautiful, perfectly groomed, long, glossy blonde fur! He was hanging out with a group of baboons (with normal colouration), seemingly oblivious to his unique and stunning difference, and certainly completely indifferent to my zoomed lens following his every move.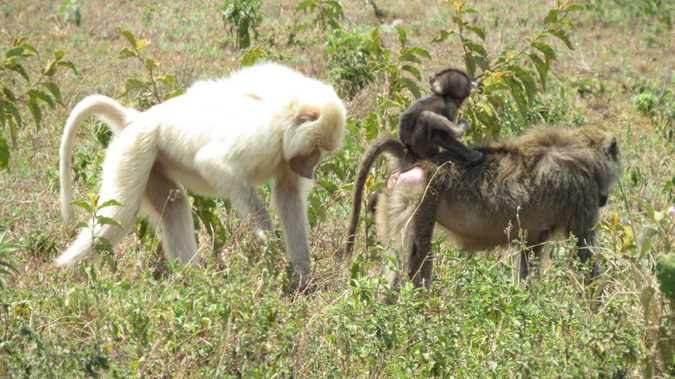 My travel companion, a qualified safari guide based in Serengeti National Park, was super excited saying he'd never seen this in all his years of guiding safaris! This stunning white baboon appears to be leucistic, rather than albino, due to his dark eye colour.
Leucistic means the partial loss of pigmentation, whereas albinism is caused by the reduction of multiple types of pigment and the eyes of an animal would appear pink or reddish.
I would love to know if he has any awareness of his difference, or if his fellow baboons notice.