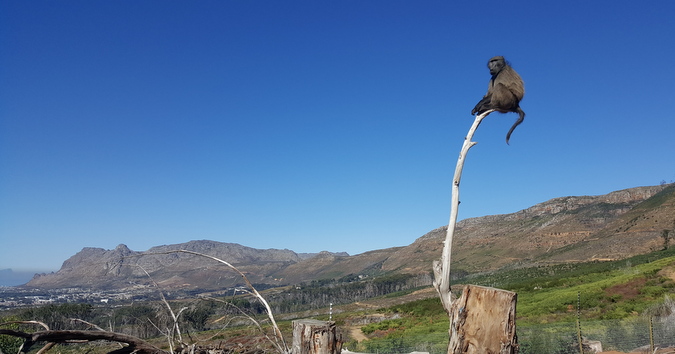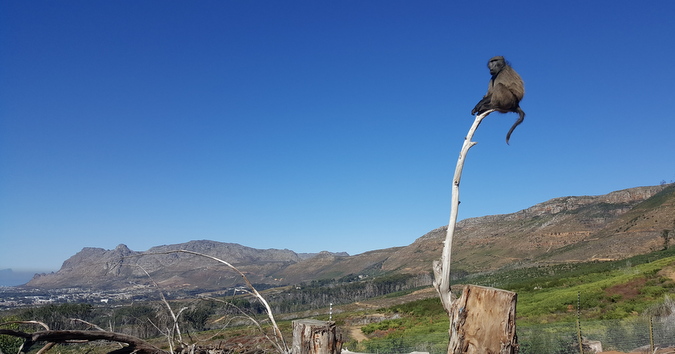 Seven baboons have been killed after hunting permits were issued to two Constantia wine farms in Cape Town, South Africa.
Klein Constantia and Buitenverwachting wine farms both applied for permits after suffering from regular raids by baboons and damage to their crops and infrastructure.
Marietjie Engelbrecht, a spokeswoman from CapeNature, said it was the first time the Constantia wine farmers had been issued hunting permits for baboons, and that this was only as a last resort.
"The applicants could prove that they have implemented multiple non-lethal mitigation measures over a number of years to try and prevent the continued damage to vineyards and infrastructure without success. And they have experienced extensive losses," she said.
She reiterated that the permits were not for recreational hunting and that extensive evaluation procedures took place before they were granted.
The permits are valid from October 2017 to October 2018, suggesting the hunting has been happening for at least nine months, with seven baboons being killed so far during that period.
According to the Constantiaberg Bulletin, Professor Justin O'Riain, director of UCT's Institute for Communities and Wildlife in Africa, said the City was spending more than R12 million a year, about R25,000 per baboon, on non-lethal methods to prevent conflict between baboons and humans on the Cape Peninsula. And the wine farmers say they have also spent a lot of money on non-lethal methods that have largely failed.
O'Riain said baboon numbers had increased by 36% since they had first been counted in 1998. He said the hunting permits had been discussed in many meetings that had included civic representatives from the Constantia/Tokai region.
"All farmers in the Western Cape may apply to CapeNature for a permit to kill wildlife that damages their property and adversely impacts on their livelihoods," he said.
News24 reported O'Riain as saying that there was some level of determent after a baboon shooting: "When the baboons get shot; the others do get a huge fright; they leave the area, but they learn to avoid that particular hunter. When the hunter is absent they will return for the rich pickings."
As such, "if the farmer has tried all the non-lethal options and still suffers damage, provided the farmer removes the damage-causing animal, then he/she may experience some short-term relief".
When asked on his thoughts as to whether it was a good idea, O'Riain replied: "It is a distant second to non-lethal methods."