On 1st May 2017, the Fundimvelo Thula Thula Rhino Orphanage (FTTRO) in Kwa-Zulu Natal, South Africa, made the difficult decision to permanently close its facility after increasing security threats to the animals and staff.
This comes after the brutal poaching attack that occurred in February this year where staff were assaulted and two rhino calves were lost after being shot and their horns removed.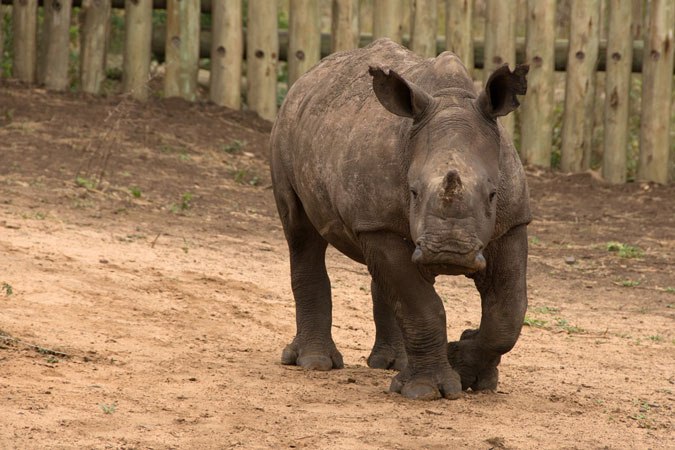 Since the attack, the safety and security of the staff and animals has been a number one priority. However, after consulting with security experts, anti-poaching professionals, and senior police officers, it was decided to permanently close the orphanage and move all the staff, carers and animals off-site to a undisclosed location to ensure further safety.
According to the organisation's Facebook page, the decision was made by the Board of Directors of the Lawrence Anthony Earth Organisation (LAEO) – who administer the facility – after reviewing the security assessments and realising that the issues raised would compromise the ongoing safety of everyone involved.
Yvette Taylor from LAEO said that "it is Lawrence Anthony Earth Organisation's responsibility to ensure that we meticulously weigh up all the factors of the investigation and security reports. Our focus is ensuring that the facility is safe for both people and animals, managed according to best practice animal rehabilitation protocols, and is sustainable."
The remaining donations received from supporters will be directed to the new facilities that are now looking after the rhino calves and other animals in their care.
"Our supporters made donations in good faith to support the care of rhino orphans and we will ensure that their donations are still used for that purpose." said Yvette. "The animals have now all been moved together with their handlers to ensure continuity of care and all the rhino calves as well as Charlie, the hippo, is doing well and has settled in their new surroundings. The Lawrence Anthony Earth Organisation wishes to thank the public for their overwhelming support during this challenging time."