Entries for the Africa Geographic Photographer of the Year 2017 competition are lighting up our inbox at an incredible rate. Every week we receive hundreds of photos, however, this week there was one in particular that caught our attention.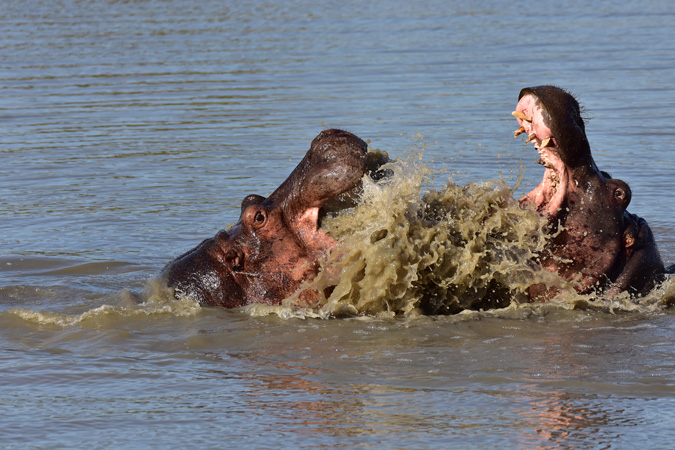 Photographer and game ranger, Luke Street, had the following to say about the event:
"On a hot February morning my guests and I were in search of a herd of elephants that we had been tracking for some time. It was getting hot and so I thought it would be a good idea to stop for a cup of coffee and a leg stretch on a nearby dam wall. There is often a hippo in this dam and so it's a good place to stop.
As I drove up onto the dam wall I noticed that instead of just one hippo there were two. At this point they both seemed to be pretty relaxed within the water not three metres from each other. I turned the vehicle off and was about to get out when suddenly the water exploded!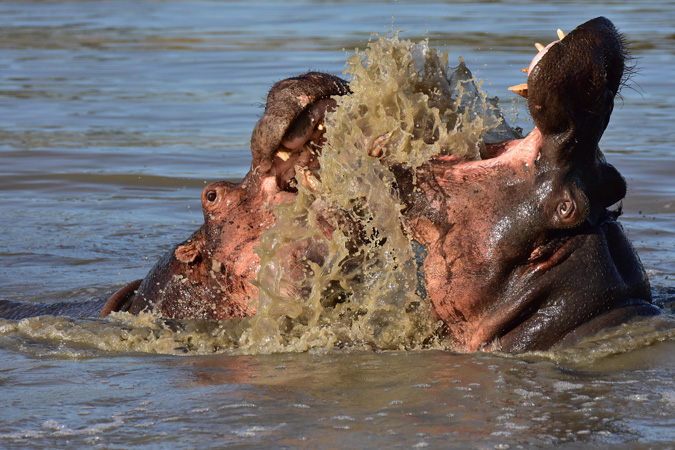 What followed was an amazing sight of two African titans going to war with each other. Needless to say we did not get out for coffee but rather sat and watched this all unfold for over one-and-a-half hours. All of us – guests, myself, and even my tracker – were transfixed at what was unfolding and the thought of tracking the elephants became a distant blur.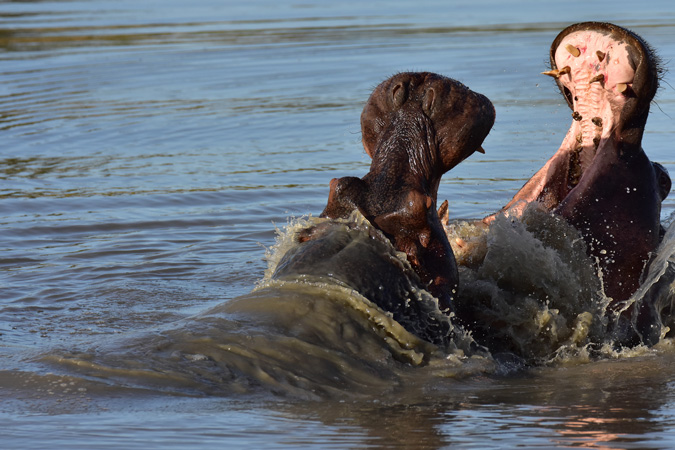 Time after time the hippos would launch themselves at each other. This gave me ample time to get the settings on my camera right and really get into an awesome wildlife 'photo shoot', something that doesn't happen very often.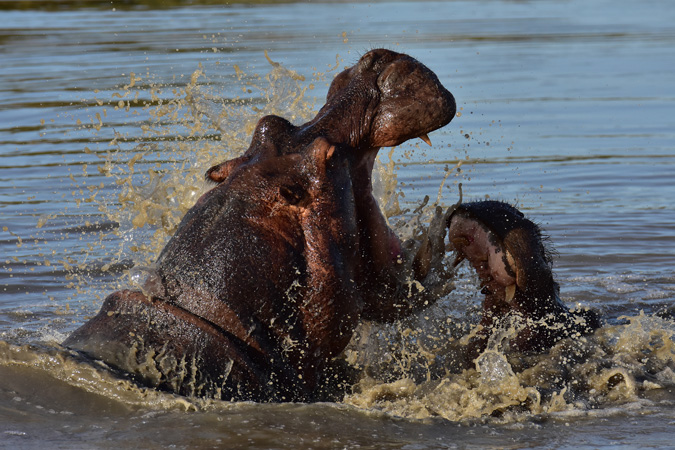 The energy coming out of the two hippos was incredible and relentless. After an hour neither showed any sign of giving up. Eventually, though, things did begin to calm down as the two beasts began to lose steam but still advanced at each other every once in awhile.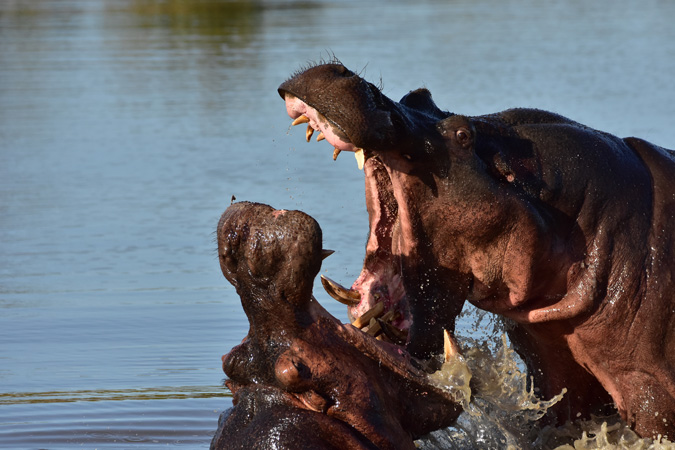 The sun was beginning to beat down on us and we reluctantly made the decision to leave the dam and head for the cover of a shady breakfast. Later that day, on our afternoon game drive, I heard over the radio that the hippos were still at it – although with what sounded like far less valour. The next morning we went to have another look -we needed closure.
I was pleased to see that the original male was still there and the other was gone. A successful defense of his water hole was complete. Where the intruder went, I am not sure."