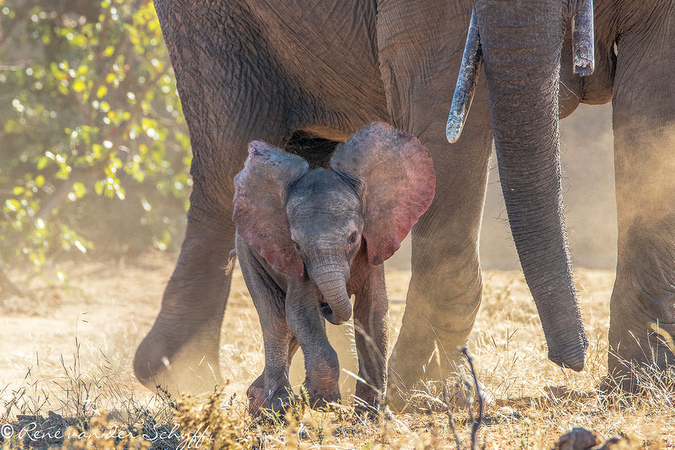 Written, and photographs, by René van der Schyff
I live in Phalaborwa on the doorstep of Kruger National Park, and I often go for morning drives through the park before work. I always have my camera with me, trying to capture nature's beauty.
In July this year I was driving through the park when I encountered an incredibly cute and small elephant calf with its mother. Upon closer inspection, it looked more pink than the usual grey. I was overwhelmed!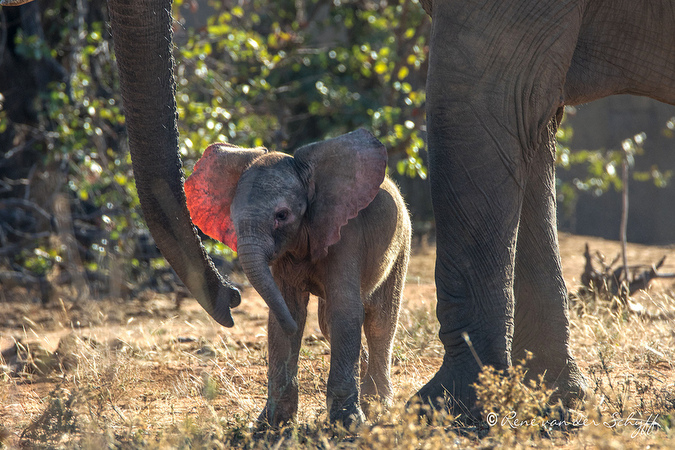 Then, a few weeks later, I saw the calf and its mother crossing the road ahead of me while on another morning drive. Fortunately I had time to turn my car off and take photos of them. I was so happy to see it was doing well.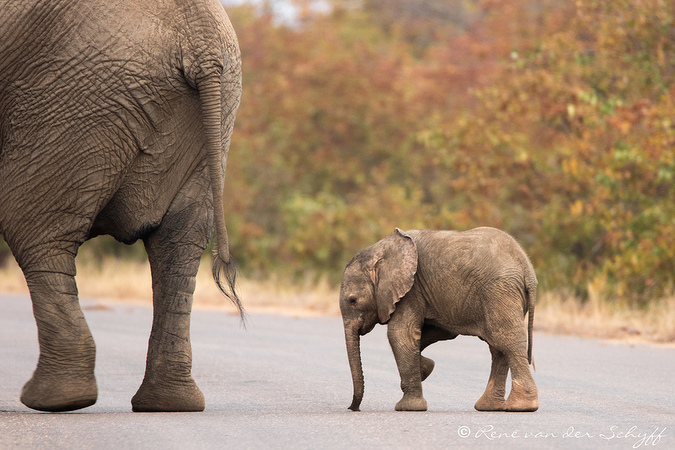 And then, just recently at the end of September I saw it running with its mother near Sable Dam! Looking at this calf you can see that it is lacking pigment in its skin, so it is most likely leucistic, rather than an albino, as its tail hairs are white and its skin is pink and grey with dark patches on the back of its ears. Albinos have no pigment and pink eyes, while leucistic animals have dark eyes and may have some pigment which can look like patches on lighter skin. In leucistic elephants, which darken as they grow older, the area behind the ears often remains pink.
The one way to identify an albino from a leucistic animal is by looking at the eyes, but that is sometimes hard to see in baby elephants as their eyelashes often obscure the true eye colour.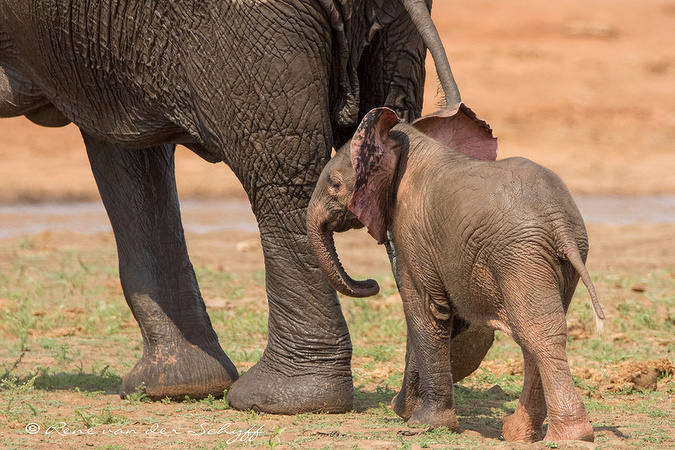 All in all I am happy to see that this cute little pink elephant is still going strong, and I hope it will grow up to be a big elephant one day!