Amidst international and local pressure, Namibian Minister of the Environment and Tourism (MET) Pohamba Shifeta has stated to the Republikein newspaper that he has not issued a permit to trophy hunt Kebbel, the last remaining adult lion in the Sesfontein Conservancy in Namibia.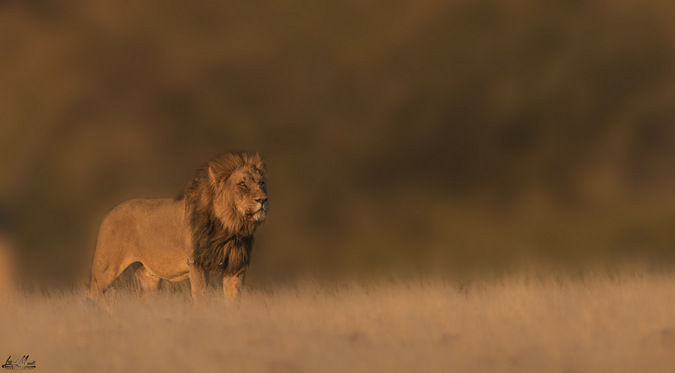 He also stated that even if a permit was issued, he would withdraw it. This, despite the 'problem animal' permit being confirmed last week by Sesfontein officials because Kebbel the lion supposedly killed two donkeys in June. Read our post from last week about the background to the situation.
British anti-hunting activist group Spots & Stripes yesterday delivered a petition to the Namibian Embassy in London, requesting that Kebbel the lion not be hunted. The petition was signed by more than 8,000 people. It is believed that this, and other pressure, convinced the minister to change his mind.
Reacting to the minister's decision, the Namibia Professional Hunting Association (NAPHA) President Danene van der Westhuysen released a stinging rebuke of the decision on Facebook, labeling the public 'ill-informed', 'factually incorrect' and referring to what she terms 'a general ignorance of landscape ecology'. In a rather bizarre finale to her diatribe she suggested 'In this case, please blame the donkey'.