The past few days have seen a report revealing how rhino horns are now being processed into trinkets for smuggling, the nine elephants that tragically died in a freak electrocution accident, chaotic scenes of congestion on Kruger roads, and the announcement of the passing of an old bull elephant. 
Rhino horns smuggled out of South Africa as trinkets (full story: News24)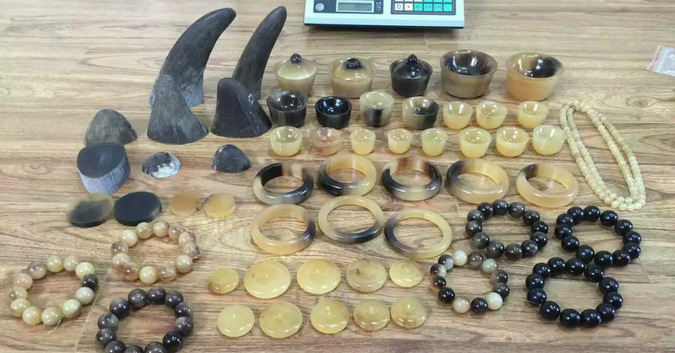 According to a recent report released by TRAFFIC – a wildlife trade monitoring network – rhino horns are now being processed by international traffickers into trinkets, ornaments, jewellery and powder to avoid detection when smuggling out of South Africa.
TRAFFIC reported that police have discovered small workshops, some run by Chinese nationals, in South Africa where rhino horns had been made into beads and bracelets, or packaged as powder.
This new way of smuggling illegal rhino horn could make it more difficult for authorities to intercept as usually the processing of horn is only done once in Asia, and authorities only focus on keeping an eye out for actual horns – not items such as beads, trinkets and powder.
9 Elephants die in freak electrocution accident (full story: AG News Desk)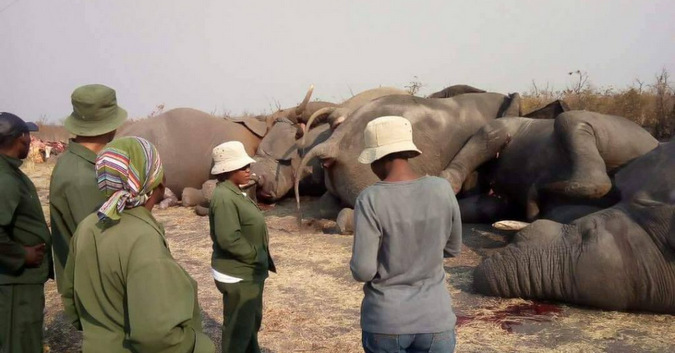 In a tragic accident, nine elephants died after being electrocuted by power lines near Sua Pan and a village called Dukwi in Botswana.
The elephants were drinking water from a leaking pipe that supplies water to the village. They knocked down an overhead power line, which fell into the pool of water and electrocuted the elephants.
The Ministry of Wildlife, Environment and Tourism has confirmed the accident and said that an investigation has been launched.
Chaotic congestion on Kruger Park roads (full story: Traveller24)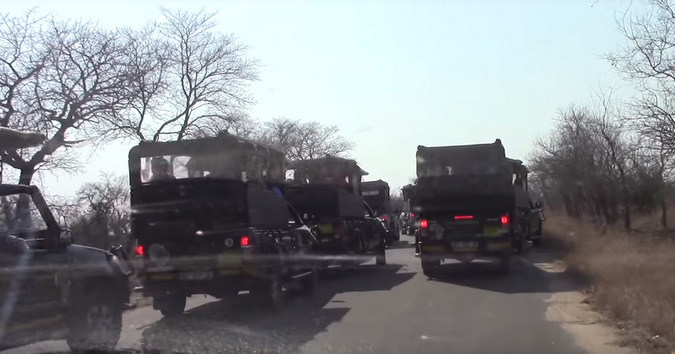 The roads in Kruger National Park in South Africa are suffering from chaotic congestion as safari tour operators and visitors to the park battle to gain the best views of wildlife.
A recent visitor to the park captured a video showing safari tour operator vehicles blocking the road in an attempt to get the best views for their guests as a lioness and her cubs made an appearance on the side of the road.
The caption accompanying the video urges SANParks to take action against these operators who cause road blocks and potentially disturb the wildlife.
Tusker, Masthulele, passes away in Kruger (full story: SANParks)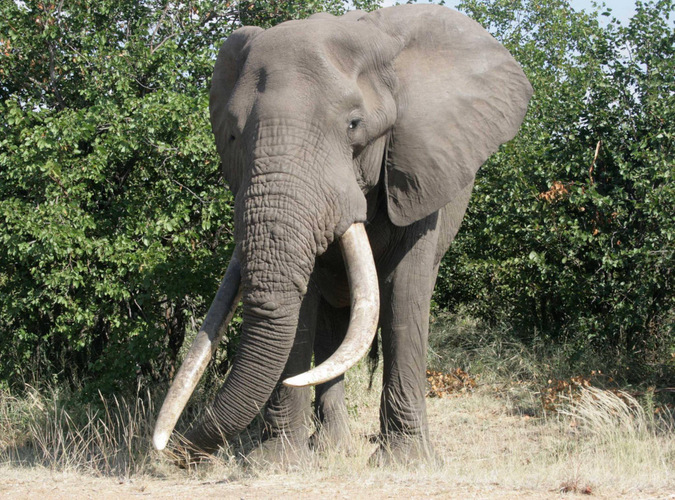 At an estimated age of 49 to 50-years-old, a bull elephant called Masthulele has passed away in the Kruger National Park.
Masthulele lived up to his name, meaning 'quiet one', as he was seldom seen in the bush. He could be identified by a scar on his trunk which he received from a bull fight back in 2008.
The last confirmed sighting of him was early last year (2016) in the Kingfisherspruit section of the Kruger as he was making his way to Timbavati. Later that year a carcass was found which raised suspicions that this could be Masthulele, however, a positive ID could not be made due to the decomposition of the carcass.
Eventually, after an in-depth analysis of the ivory, it was confirmed only recently (due to security reasons) that it was indeed Masthulele.
No foul play in the elephant's death is suspected, and it is believed that the likely cause was a bull fight.