In this week's news wrap stats regarding attacks by captive carnivores in South Africa are revealed in an open letter to the minister; Tanzania invites bids for logging in Selous Game Reserve to pave way for huge hydropower plant; Kenya plans to fast-track laws to make wildlife killing capital offence; two South African hunting associations are expelled over canned lion hunting; several hundred mammoth and elephant ivory products have been seized in China; and Hong Kong Customs have seized suspected pangolin scales and mercury.
Attacks by captive carnivores – the stats revealed in open letter to minister (full story: AG News Desk)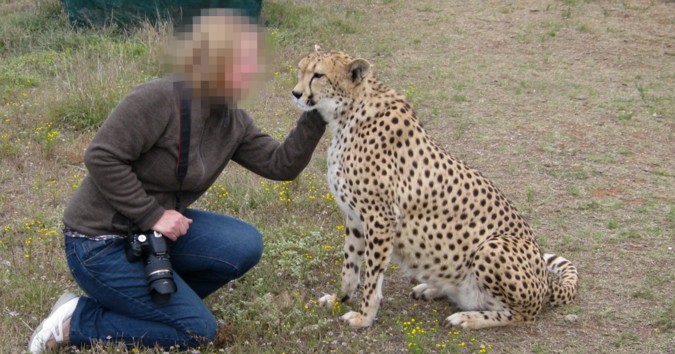 OPEN LETTER TO DR EDNA MOLEWA, THE MINISTER OF ENVIRONMENTAL AFFAIRS RE CAPTIVE CARNIVORE INTERACTIONS
It is with grave concern that the undersigned organisations, note that yet another person has been seriously injured by a captive carnivore in South Africa. The incident, which took place at Thabazimbi Predator Park in Limpopo at the end of April 2018, is not an isolated incident. Records show that at least 37 similar incidents have occurred since 1996, affecting no less than 40 victims. This figure reflects only those incidents that have been reported in the media and hence there could be more.
We respectfully and urgently request that you take the following information into consideration:
Of the 37 known incidents:
Forty victims were involved with 28 being injured and 12 killed; fourteen (38%) of the incidents involved captive cheetahs; twenty-two (60%) incidents involved captive lions; one incident involved a captive tiger; 92% of the fatalities were due to lions and 46% of all lion attacks were fatal.
These incidents involved 13 adult women, 18 adult men, and nine children, showing that no gender or age group is exempt; these incidents are geographically widespread as follows: Limpopo – nine; Eastern Cape – eight, Gauteng – six; North West Province – four; KwaZulu-Natal – four, Western Cape – two, and one unknown.
These incidents occurred in a variety of ways, with the most common attacks occurring while people were inside the camps with the carnivores (24 incidents). Four incidents involved people being attacked through a fence. On three occasions, the animals had escaped, while on another three occasions victims were inside or on a vehicle. Another three incidents involved the victim trespassing, attack by released captive cheetahs and one unknown circumstance. (full story continued here)
Tanzania invites bids for logging in Selous to pave way for huge hydropower plant (full story: AG News Desk)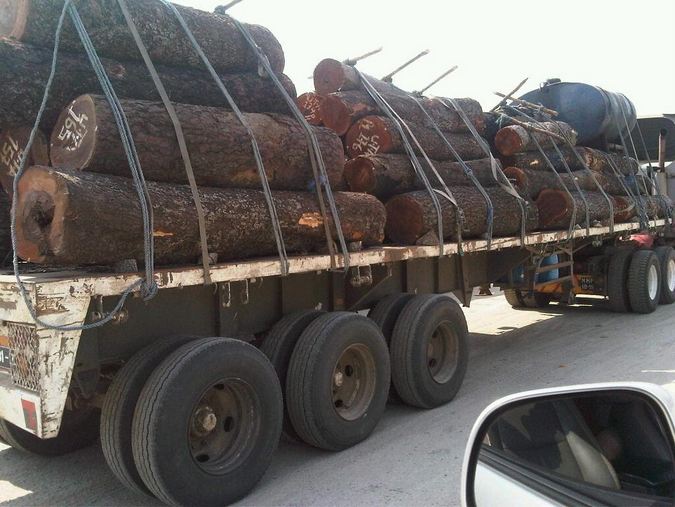 The Tanzania Forest Services (TFS) has invited tenders for large-scale logging in the Selous Game Reserve, a world-renowned wildlife area, where it plans to construct a large hydropower plant. 
TFS has placed a tender invitation on its website inviting bids for logging of standing trees with a total volume of almost 3.5-million cubic metres in the Rufiji district, setting in motion plans to develop the project.
"Our intention is to clear the project area before implementation of the project starts," said Dos Santos Silayo, Chief Executive of the Tanzania Forest Services Agency.
The logging tender will be opened on Wednesday morning (16 May) at the TFS office in the commercial capital Dar es Salaam, according to the document.
By clearing the trees, the construction of the Stiegler's Gorge hydropower project will be able to commence in June this year. Upon completion, the plant will provide 2,100MW of electricity to a country that is currently extremely under-supplied. The plant will be designed to supply more than double the country's power generation capacity. (full story continued here)
Kenya to fast-track laws to make wildlife killing capital offence (full story: AG News Desk)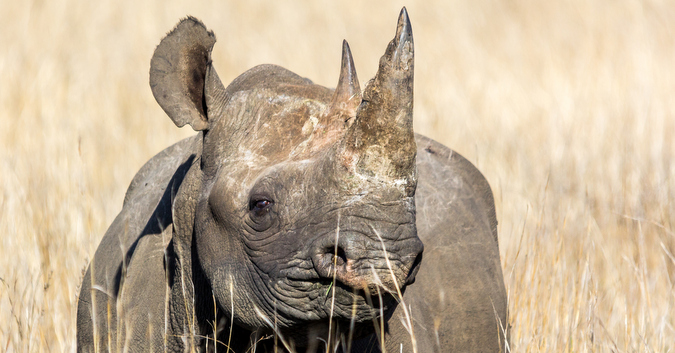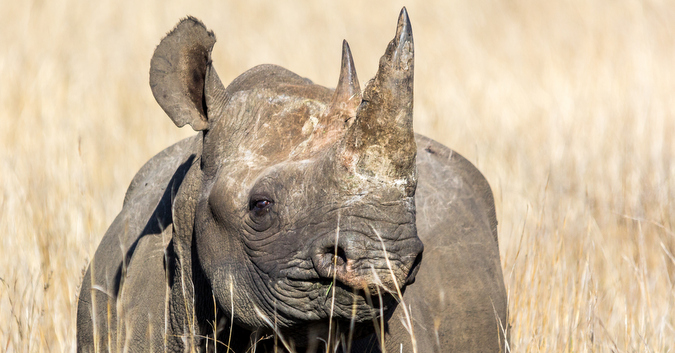 Kenya will fast-track laws to make wildlife poaching a capital offence as part of the country's bid to conserve flora and fauna, a senior government official said last week.
Najib Balala, the Minister for Tourism and Wildlife, said that once the laws are enacted, the offenders of the wildlife crimes will face the death penalty in accordance with the laws of the land.
"We have in place the Wildlife Conservation Act that was enacted in 2013 and which fetches offenders a life sentence or a fine of 200,000 U.S. dollars. However, this has not been deterrence enough to curb poaching, hence the proposed stiffer sentence," Balala remarked during the official launch of the northern white rhino commemorative stamps at Ol Pejeta Conservancy located in Laikipia County on the slopes of Mount Kenya.
The initiative to issue a set of stamps to celebrate the northern white rhino was instigated by the Postal Corporation of Kenya in honour of 'Sudan', the remaining male northern white rhino that died on March 19 after suffering from age-related health issues and from a series of infections. (full story continued here)
SA hunters expelled over canned lion hunting (full story: AG News Desk)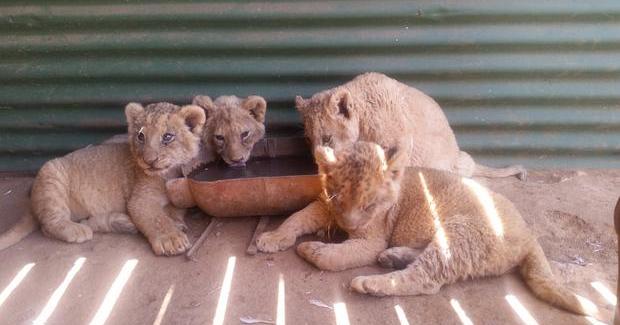 Two South African hunting associations that embrace canned lion hunting have lost an appeal to retain their membership to Europe's top hunting organisation, and have been thrown out of the International Council for Game and Wildlife Conservation for breach of policy. The decision was taken by the international council's general assembly in Madrid.
The expulsion of the Professional Hunters' Association of South Africa (PHASA) and Confederation of Hunting Associations of South Africa (CHASA) is considered the strongest rejection of South Africa's hunting policies, as well as of bodies which support canned lion or captive-bred lion shooting operations which are widely regarded as unethical and unsportsmanlike.
The expulsion follows a policy reversal by the two hunting bodies in November last year to support the captive lion hunting industry, and permit membership of their organisations by persons who engage in the practice of captive bred lion shooting. This is despite the fact that in 2015, PHASA members voted unanimously to reject captive lion hunts at the body's AGM in Polokwane.
Tamás Marghescu, Director General of the International Council said that "both organisations had exercised their rights of appeal in accordance with the statutes, but failed in their bid to be reinstated. At the 65th General Assembly held in Madrid on May 4, an appeal was heard concerning the decision by the executive committee to expel the two organisations. The members decided by 114 votes to 3 that the organisations were in breach of policies and the expulsion was confirmed. There were 9 abstentions." (full story continued here)
Mammoth ivory among large shipment seized in south China (full story: gbtimes)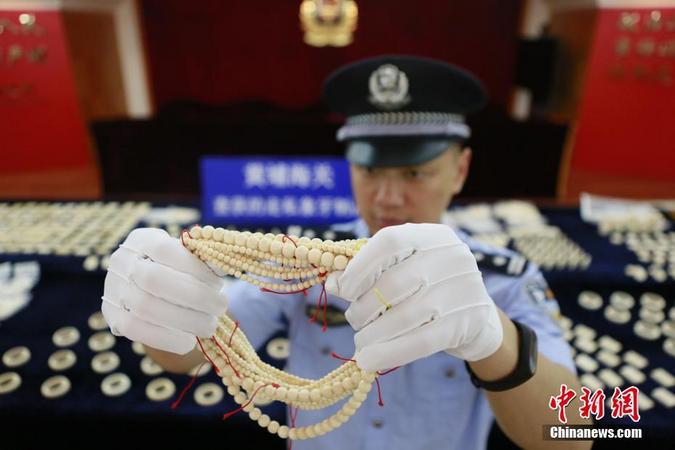 Several hundred mammoth and elephant ivory products being smuggled into a south China port were seized by port officials in the Chinese province of Guangdong yesterday.
During an inspection, 740 ivory products weighing a total of 28 kilogrammes were discovered by Huangpu Customs officers. Two suspects were also arrested, reported China News Agency. The shipment is the first to be seized by Huangpu Customs since China banned all ivory trade at the end of 2017. It consisted of 15 kg of illegal African ivory products and 13 kg of undeclared items made from mammoth ivory.
Trade in ivory from the tusks and teeth of mammoths, which became extinct more than 10,000 years ago, is legal and has been growing due to international trade restrictions on elephant ivory. It is estimated that over half of ivory sold into China is mammoth ivory.
Earlier this month, a 13-year-old Vietnamese schoolgirl was caught by Chinese customs officers at Dongxing port on the southwest coast of China as she attempted to smuggle 49 ivory products strapped to her body.
Hong Kong Customs seizes suspected pangolin scales and mercury (full story: Government of Hong Kong Press Release)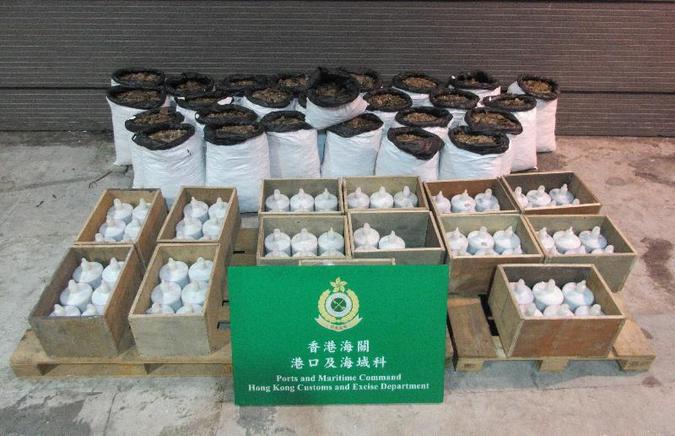 Hong Kong Customs today (May 15) seized about 630 kilograms of suspected pangolin scales and 2,660kg of suspected smuggled mercury from a container with an estimated market value of about $1.4 million at the Tsing Yi Customs Cargo Examination Compound.
Through risk assessment, Customs officers inspected a 40-foot container declared to con tain plastic scrap arriving in Hong Kong from Indonesia. Upon inspection, Customs officers found the suspected pangolin scales and mercury in the container.Under the Import and Export Ordinance, any person found guilty of importing or exporting unmanifested cargo is liable to a maximum fine of $2 million and imprisonment for seven years.
Under the Protection of Endangered Species of Animals and Plants Ordinance, any person found guilty of importing or exporting an endangered species without a licence is liable to a maximum fine of $10 million and imprisonment for ten years.